Subscribers Newsletter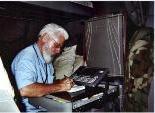 The List of the Catholic Popes and the Historicity of the Catholic Church.
Each of the Catholic Popes has a documented history, and these histories show the Apostolic Succession from Peter.
Vic Biorseth, Sunday, November 08, 2015
https://www.catholicamericanthinker.com/
I keep running into people who insist that the Roman Catholic Church is not the original Church founded by Jesus Christ. The fact that they have no solid basis for such an argument does not seem to deter them at all, or even cause them any concern; they are somehow convinced, although they cannot provide any historical or rational explanation for their argument. Even though the actual history of the Roman Catholic Church is unbroken, from Peter. Linus, the successor to Peter, is even briefly mentioned in Scripture (2 Tim 4:21).

(Continue Reading at Original Source: The-Catholic-Popes).
Do not reply to this automatic email.
Respond to this article at the actual article:
Respond to The-Catholic-Popes.
Find ALL articles at: The Catholic American Thinker CONTENTS.