Subscribers Newsletter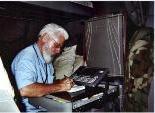 The Cut The Spending Pages.
We are already spending money that doesn't even exist. The Fed is printing (or "digitizing") dollars with nothing to back them up at an $85 Billion per month clip, just to keep up with the spending.
The ever growing American moron-vote will not wake up to the danger until their gas, electric and water bills quadruple, milk hits $100 per quart and gasoline hits $50 per gallon, not so much due to any shortages, but due to hyper-inflated, near worthless American dollars.
Vic Biorseth, OWM; Wednesday, November 20, 2013
https://www.catholicamericanthinker.com
When a Website begins to get large and holds a significant number of separate Webpages, it can become difficult for readers to find the ones they are interested in reading. TCSC pages are thus separated into groups by related subject matter, and each member-page of a given group has a set of links to the rest of that group in the right column of the page.
This newsletter is part of a series that will introduce the various groups of TCSC webpages.
=====
The Purpose for this grouping of links is to show, first, the unconstitutional bureaucracies that need to be cut, and second, to highlight ideas toward restoring America toward her original Constitutional design.
The Cut The Spending Pages
Most of this site describes what is wrong; this area describes what to do about it. If we don't get rid of the extra-Constitutional entities we are over-paying for, they will eventually economically strangle us to death as a nation.
Shut down unneeded bureaucracy, for budget's sake. In the name of fiscal sanity, we need to shut down unneeded bureaucracy.
Cut USDA budget, in whole or in part. Is agriculture the constitutional business of the federal government?
Department of Commerce: Cut DOC budget, with a meat axe. Argument to cut DOC; in times like these, no bureaucracy is sacred.
Dept of Defense: Budget cuts here need to be of the scalpel variety. Defense cuts need to be done very carefully lest we harm national security.
Cut the ED budget, in whole. Is education the constitutional business of the federal government?
Cut DOE budget, with a meat axe. Other than nuclear, how is any energy source the business of federal government?
Cut HHS budget, completely. How, exactly, is any Health and/or Human Services the Constitutional business of federal government?
Cut Social Security: Elimination of America's Largest Budget Expenditure. How to Cut Social Security and begin the return to fiscal sanity.
Cut DHS budget, completely. Homeland Security is the proper domain of Defense, CIA and FBI. We should cut DHS completely.
Cut HUD budget, completely. How, exactly, is Housing or Urban Development the Constitutional business of federal government?
At this moment in time, most Constitutionalists would love to kill the IRS. How do you Kill the IRS? Fast-track and pass the Fair Tax. Very simple; nothing to it.
Cut DOJ budget, with a paring knife, but, radically. We need to cut DOJ unnecessary and unrelated functions to streamline the function of justice.
Cut DOL, completely. The Dept of Labor has no Constitutional reason to exist. We should cut DOL, which, like organized labor itself, was born of Marx's Communist Manifesto.
Cut EPA, completely. EPA has no Constitutional reason to exist. How, exactly, are the environment or natural resources the Constitutional business of the Federal Government?
Cut DOS (State Departement) budget excess fat. Cut DOS unnecessary functions and get back to State business.
Cut DOI (Department Of Interior) with a meat axe. We can eliminate ninety percent of Interior bureaucracy when we cut DOI.
Restoring our Treasury Department to its original purpose for being. On restoring our Treasury from Fascist Crony Capitalism, i.e., the Fed.



Do not reply to this automatic email.
Respond to this article at the link below:
Thinking Catholic Strategic Center