Subscribers Newsletter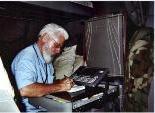 The making of degenerate America.
Accompanying educational indoctrination and news-media propaganda is a program of ungodliness.
To gradually remove God from public consciousness is to remove moral norms and ultimately bring about a completely degenerate society.
Vic Biorseth, OWM; Saturday November 16, 2013
https://www.catholicamericanthinker.com
When a Website begins to get large and holds a significant number of separate Webpages, it can become difficult for readers to find the ones they are interested in reading. TCSC pages are thus separated into groups by related subject matter, and each member-page of a given group has a set of links to the rest of that group in the right column of the page.
This newsletter is part of a series that will introduce the various groups of TCSC webpages.
=====
The Purpose of this grouping of links is to highlight the planned and purposeful moral degradation of human culture, in Western Civilization in general, and in America in particular.
The Death of Morality Pages
Beginning, perhaps, with the Reformation, with a mighty surge in the 1930s through the social acceptance of artificial contraception, social standards today are now so low as to make a harlot blush. Professional politicians of all Parties cooperate with Marxist-materialists in all other fields to actually suppress religion and the morality that flows from religion, not only in the public square, but everywhere, closely following the moral degradation of popular entertainment.
Refuting Free Love: the whole 60's era of Make Love Not War & Sexual Revolution. From Revolution, to Riots and Anarchy, to Sit-Ins, to Love-Ins, the horrible results demand a refuting of free love.
Artificial Contraception: Tool of Materialism with which to destroy Monotheism. Acceptance of Artificial Contraception marked the single most destructive turning point in the history of Western Culture, marking the end of moral norms, foretelling tolerance of anything at all.
The Sexual Revolution: Sexual Freedom, or enslavement and degradation? The Sexual Revolution was supposed to free us, rather than enslave us, and uplift us, rather than degrade us. It was a lie from the beginning; it degraded whole cultures and attacked human dignity.
Welcome to America's Protected Multi-Billion Dollar Masturbation Industry. That the government simultaneously censors Christian expression and protects pornography, the main product of the Giant Masturbation Industry, is a pure national disgrace.
Abortion in America: Supreme Court takes complete charge of American Government. Through decisions regarding abortion, the Court arbitrarily and without opposition, systematically undid representative, legislated law in all 50 states and the District of Columbia, and Made New Law.
Being pro choice or pro woman's right to choose equals being pro abortion. Saying you are pro choice, or pro right to choose, is saying you are pro abortion. Period. Pro choice equals pro abortion.
Femi-Nazi -ism: The Leftist, authoritarian Movement that commandeered Feminism. The Femi-Nazi Movement seeks to modify our language and culture, restrict our speech and press, and create and alienate yet another "disenfranchised" group.
Homo Nazi -ism assaults the Western Culture ethos of our American majority. The grass-roots Homo Nazi is for the most part a simple immoral selfist. But the homo-Nazi in the rarified atmosphere of city, state and national politics is a much more sinister character.
What does normalized, mainstreamed, open homosexuality say about us as a people? Our argument against open homosexuality is an argument for the continuance of Western Civilization, the Western Culture Ethos and the normative family.
So the Marxists get their wish again: an openly homosexual American military. An openly homosexual American military has been the goal of Secularists, Marxists and other Democrats for decades.
On Evil and Nonsense: Look closely at Nonsense, and find Evil at its root. Evil and Nonsense: deny evil and you deny right vs. wrong; which is to deny common sense, which is to invoke nonsense.
Ascendent Heterophobia & Utter Moral Depravity - the new American Guiding Ethos. The Fundamental Transformation of America, from a decent Christian nation into the grips of Heterophobia.



Do not reply to this automatic email.
Respond to this article at the link below:
Thinking Catholic Strategic Center