Subscribers Newsletter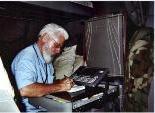 A New Treason Amendment for the Preservation of Constitutional America
The ongoing Systematic "Political" Deconstructing of the American Constitution May Only Be Stopped By A Constitutional Redefinition of Treason Amendment
Vic Biorseth, Tuesday, April 12, 2022
https://www.catholicamericanthinker.com
The Constitution of the American Republic defines Treason in Article III section 3, as:
"Section. 3. Treason against the United States shall consist only in levying War against them, or in adhering to their Enemies, giving them Aid and Comfort. No Person shall be convicted of Treason unless on the Testimony of two Witnesses to the same overt Act, or on Confession in open Court."
Continue Reading at: Treason-Amendment
50 most recent articles updated on this Web-Site: BLOG (Web-Log) Page
Do Not Respond To This Automatic Email.
Reply to this article at Treason-Amendment Comments
Find ALL SITE articles at: The Catholic American Thinker SITE MAP.