Subscribers Newsletter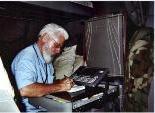 How Truth Hurts, when it smacks us in the face.
But if Truth hurts, it also saves, and makes us free (John 8:23)
Vic Biorseth, Saturday, November 07, 2015
https://www.catholicamericanthinker.com/
The problem with un-seriousness, casual drifting, going along to get along, tolerating and being tolerated, is that it makes us less aware of Truth, and even the fact that Truth exists at all. And sooner or later we may come to the point where Truth will confront us. Unavoidably. We won't be able to side-step it or get around it. And if we don't even recognize it for what it is, it will smack us upside the head.

(Continue Reading at Original Source: Truth-Hurts).
Do not reply to this automatic email.
Respond to this article at the actual article:
Respond to Truth-Hurts.
Find ALL articles at: The Catholic American Thinker CONTENTS.