Subscribers Newsletter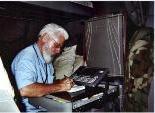 Undoing the damage and righting the wrongs, wherever possible.
Undoing the damage must follow national survival (assuming national survival.)
Vic Biorseth, OWM; Monday, July 28, 2014
https://www.catholicamericanthinker.com/
Does America deserve to survive? Our own intellectual elites, and most of the outside world don't think so. Those of us old enough to be educated rather than indoctrinated, and those who somehow managed to learn critical thinking, strongly disagree. America is a truly unique idea, and our Constitutional form of government is absolutely unique in all of world history. We see it as good; America's native and foreign detractors, who are legion, see America as all bad.
What's unique about us?

(Continue Reading at Original Source: Undoing the Damage).
Do not reply to this automatic email.
Respond to this article at the actual article:
Respond to Undoing the Damage