Subscribers Newsletter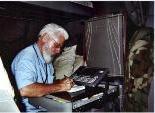 Vaxchip Implants for Access to the Once Free Market and Work Places
Who said the Swedes were smart? Obedient, perhaps; domesticated and well trained, but certainly not smart.
Vic Biorseth, Sunday, December 05, 2021
https://www.catholicamericanthinker.com
They'll call it another wild conspiracy theory of those backward, wild and ignorant fundamentalist bible-thumping Christians. The very idea of linking this story and others like it to the 'mark of the beast' is, to the worldly and those who are worldly-wise, just a silly Christian superstition. The worldly-wise know, scientifically they'll have you know, that there is no God, so stop worrying your little head about it.
Continue Reading at: Vaxchip
50 most recent articles updated on this Web-Site: BLOG (Web-Log) Page
Do Not Respond To This Automatic Email.
Reply to this article at Vaxchip Comments
Find ALL SITE articles at: The Catholic American Thinker SITE MAP.