Subscribers Newsletter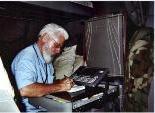 American Constitution Assassins, of Bi-Partisan & Social-Liberal Title
They are worse assassins of America than all the now self-declared swamp creatures coming out into the light of day, because of their deep treachery.
Vic Biorseth, Tuesday, March 09, 2021
https://www.catholicamericanthinker.com
Has the American Constitution already been assassinated?
We went from rule of law, which was rule by the Constitution, to rule by political party, and right on into rule by the Washington Swamp.
And we got to this point due to 'Bipartisan Cooperation' with what is now turning out to be Trotskyism.
Continue Reading at: assassin
50 most recent articles updated on this Web-Site: BLOG (Web-Log) Page
Do Not Respond To This Automatic Email.
Reply to this article at assassin Comments
Find ALL SITE articles at: The Catholic American Thinker SITE MAP.