Subscribers Newsletter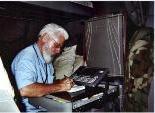 Disorder: The confusion resulting from the loss of well defined Rules.
The growing disorder in Obama's America, and in Pope Francis' Catholic Church.
Vic Biorseth, Thursday, January 22, 2015
https://www.catholicamericanthinker.com/
Do we stand in truth, or not? If the answer to that question is yes, then, before we can even begin championing or defending the truth, we must be able to speak it. Out loud. In all company. In all situations. Against all opposition. If we are ever so intimidated and so cowed that we dare not even so much as speak the truth out loud, then, all is lost. Truth then is at such a disadvantage as to not even exist.

(Continue Reading at Original Source: Disorder).
Do not reply to this automatic email.
Respond to this article at the actual article:
Respond to Disorder.