Subscribers Newsletter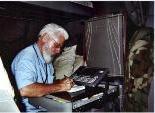 American survival itself depends on getting Islam out of America.
Cult forms Culture; Islam forcibly attacks all non-Islamic cultures. American national existence depends upon getting Islam out.
Vic Biorseth, Tuesday, December 08, 2015
https://www.catholicamericanthinker.com/
"Peaceful Coexistence" is quite impossible with an ideology implacably determined to dominate and destroy all other ideologies. Read the Jihad page again. Jihad is the inseparable, irreformable central driving doctrine of Islam. So long as that is true, Islam cannot indefinitely coexist peacefully with any other form of religion, government, law or ideology. The central goal of Jihad is to dominate the world by force. This will remain true so long as the Koran exists unchanged.

(Continue Reading at Original Source: Getting Islam Out.).
Do not reply to this automatic email.
Respond to this article at the actual article:
Respond to Getting Islam Out..
Find ALL articles at: The Catholic American Thinker CONTENTS.