Subscribers Newsletter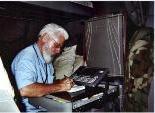 The Religion-Political Parallels in America's rise, and in her decline.
Boldly speaking about the taboo subjects of religion and politics is what this DIVISIVE and INTERACTIVE website was born to do.
Vic Biorseth, Tuesday, October 18, 2016
https://www.catholicamericanthinker.com/
And we've been doing it from the beginning. That means championing Divisiveness over evil "Inclusiveness" and evil "Non-Judgmental-ism". That's what we do here. Following the formula (Human Culture = Religion + Politics).
we recognize the simple fact that both religions and political organizations, i.e., governments, have rules, limitations, boundaries and borders, which must be carefully maintained unless and until a religion or a nation stops existing. In which case, the culture itself stops existing, as a definable, recognizable culture.
The most religiously destructive, politically destructive and culturally destructive thing a Christian American citizen can say is "Never talk about religion or politics in social gatherings". Religion and politics should be the first things any of us want to talk about, because we need to talk about them, always. Nothing else is as important in social discourse; everything else ranges between secondary and superfluous.
(Continue Reading the Whole Article at religion-political-parallels)
Do not reply to this automatic email.
Respond the original article at: religion-political-parallels Comments.
Find ALL articles at: The Catholic American Thinker CONTENTS.