Subscribers Newsletter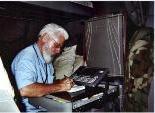 The Party Is Now Sovereign; Man Is No Longer Sovereign On Earth.
The Stolen Sovereignty of Man. The Parties Competed For Sovereignty Until One Party Won It All, At The Expense Of Forgotten Mankind.
Vic Biorseth, Monday, February 01, 2021
https://www.catholicamericanthinker.com
Individual Man was made sovereign in the Garden. By God Himself.
But, after the Fall, the more men that came to be, the more contention there came to be between them over who was to be sovereign over whom. Thus murder and war was instituted by man on earth, and man began to turn against himself.
Continue Reading at: sovereign
50 most recent articles updated on this Web-Site: BLOG (Web-Log) Page
Do Not Respond To This Automatic Email.
Reply to this article at sovereign Comments
Find ALL SITE articles at: The Catholic American Thinker SITE MAP.