Subscribers Newsletter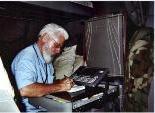 The Great Bush-Obama Depression.
The Banks will fail!
The Banks will fail!
If we don't bail them out, the whole world will collapse!
It was classic Machiavellian, Hegelian Marxism: Lie, induce panic, ride to the rescue, seize more power from the people.
Vic Biorseth, OWM; Tuesday November 19, 2013
https://www.catholicamericanthinker.com
When a Website begins to get large and holds a significant number of separate Webpages, it can become difficult for readers to find the ones they are interested in reading. TCSC pages are thus separated into groups by related subject matter, and each member-page of a given group has a set of links to the rest of that group in the right column of the page.
This newsletter is part of a series that will introduce the various groups of TCSC webpages.
=====
The Purpose of this grouping of links is to record the original beginning of
The 2008 Bush - Obama Economic Depression
The Origins & history of the greatest threat to America since 1776.
(Now, you all know how I hate to say "I told you so", but … yeah, right.)
The Economic Catastrophe Pages
The stratagem of Machiavelli, systematized by Hegel, perfected by Marx and improved by Alinsky of "initiate calamitous emergency, then ride heroically to the rescue and assume more political power" is being played out right before our eyes by the Marxocrat Party, with the Republicrats dutifully cooperating.
I told you so before the 2008 election; and here we are. As much as I hate to say I told you so, here we are; and you ain't seen nothing yet.
Financial Crisis, yes, but of who's making? American Free Market Capitalism may now be in crash and burn mode. Is it due to the inevitability proclaimed by Marxism, or due to government interference with the free market process?
2008 election forecast from a truly disgusting debate; doom for conservatism? There is no good candidate here. It's so tiresome to have to choose the lesser of two evils. Our 2008 election forecast.
Regarding the perceptible depth of Marxist Infiltration in America. Marxist Infiltration: How do we measure it? Number of bureaucrats on government payroll, or, Freudian slips of office holders?
Measuring the Marxist Seeds of Disaster that were sown long ago. Marxist Seeds of Disaster are sprouting. Free Market garden growing a bitter harvest born of bitter seeds of Marxist Theory.
Obama Ethos: Who is Barack Obama? What is his grounding, his ethos? Obama Ethos explores Obama's grounds of being; his religious, moral and political guiding principles.
2008 Political Crisis: the Pseudo-Intellectual Elite Fad of Marxism looms in America. 2008 Political Crisis of Socialism looms over America, and over all of Western Culture.
Is the 2008 world economic condition as rosy as all the Obama fans think it is? Here comes Change. The question is whether it might be beneficial or catastrophic for the 2008 world economic condition.
2008 Obama Election: Disaster, or Turning Point? The 2008 Obama Election may spell doom for Conservatism, or, mark a turning point back to basics.



Do not reply to this automatic email.
Respond to this article at the link below:
Thinking Catholic Strategic Center