Site best viewed on a computer screen - not optimized for cell phones
Latest 50 articles published or updated here: BLOG (Web-Log) Page

2008 Marxist Seeds of Disaster

Vic Biorseth; Wednesday, October 15, 2008,
https://www.catholicamericanthinker.com
This is a follow-up on the previous 2008 Political Crisis article, which itself built upon the 2008 Financial Crisis and the 2008 Presidential Debate 2.
The Free Market is now reaping a bitter harvest born of the evil ideological seeds of Marxist Theory that were planted deep in our society long ago. This social garden, in which we live, was planted, has been and is very carefully tended by Marxist enemies of free market Capitalism and representative government. Like Al Queda, this is an enemy that has been actively and aggressively at war with us for some untold period of time, during which we have just blithely gone about our business, completely ignorant of the threat that was right here in our midst. In our typically honest, innocent naiveté, we have not recognized a deadly enemy who is right here among us, and who now has us in his sights.
Network.
You cannot look into any of the many organizations discussed in the above links, even lightly, without seeing a heavy relationship with radical Marxist characters as leaders, and you cannot look at what these organizations do and say without recognizing a common radical Marxist theme and mission. What is shocking to me is how extensive the network is, and how interconnected all the organizations are. "Leaders" associated with Fannie Mae, Freddie Mac, ACORN, La Raza, the Gamaliel Foundation, the Industrial Areas Foundation, and an untold number of others, all intertwined and related by the common denominator of radical Marxism. "Organizers" and leaders like Obama, Saul Alinsky, Bill Ayers, Greg Galuzzo, Jerry Kellman, etc., give these organizations their radical Marxist direction.
If there is anything zealous Marxist radicals do really well, it is grass roots organizing, particularly in unionizing, and in depressed and inner city neighborhoods. These are areas that are, not surprisingly, overwhelmingly Democratic.
I suppose I should not be so surprised that such organizations as Fannie Mae and Freddie Mac might be infected by Marxist infiltrations and theory, because, after all, the Democrat Party appears to be dominated by them, as does the
SLIMC1
, and the Republican Party is not immune.
Education.
I have written elsewhere – all over this site – about Marxism reigning supreme on the American campus, and how Marxist professors try hard to crank out as many revolutionaries like Bill Ayers as they can, as well as Marxist teachers to carry Marxist indoctrination into the field of elementary education. You have heard me complain about the resulting status of American education, and our disgraceful national ranking among other nations. And, you have heard me complain about the seeds of discontentment sown in young minds in colleges and universities. But when I wrote those complaints, I didn't necessarily see it as part of any sort of larger thing.
We are seeing semi-literate college graduates, let alone high school graduates, all over the place. American Marxist academia is now producing non-thinking, happy little members of the future Worker's Paradise, for the dumbed-down elementary graduates or drop outs, and either future Revolutionaries or degreed Marxist indoctrinators, pick one, for the dumbed-down college graduates.
Citizens with a sub-minimal classical education behind them are ripe for sound-bite motivation, rather than the greater effort required to digest and understand substantive social, political and legal issues. Critical Thinking, which, in its earliest development, comes naturally, has been almost systematically trained out of students, in favor of Consensus Thinking, more conducive to producing herds as opposed to excellent individuals. Sound-bite motivation is what the overwhelming majority of Americans are exposed to via our thoroughly Marxist SLIMC1 .
Blacks.
I have written elsewhere – all over this site – about the sad state of blacks of American slave ancestry, as opposed to the superior condition of every other minority in sight, including black immigrants who are not of American slave ancestry. The most typical American black family, at least in most urban inner cities, is, essentially, a broken and almost forgotten thing. The federal government, through Socialist entitlements, has taken the place of the father in the typical American black family, which consists of a woman on welfare with multiple illegitimate children. Have another child, get another raise. The American black men in these environments, who should be ashamed of this state of affairs, may or may not have a job, but mostly just sort of hang around and live off of the good will of women. There is no commitment.
Recognizing that so-called Black Leaders such as Jesse Jackson and Al Sharpton have built hugely rewarding careers out of "representing" them while keeping them "disenfranchised" and alienated from the larger society, I wrote it off to social exploitation of people who were too illiterate, or perhaps too stupid, to see what was being done to them and to resist. I'm sorry, but there's just no kinder way to say this. Turning out in huge numbers on demand of a clown like Jackson to demonstrate or march or whatever, reciting bumper-sticker rhyming slogans en mass on queue, voting absolutely solidly Democratic, are not exactly marks of genius. It's just plain dumb.
American so-called black leadership has a vested interest in keeping blacks down. Careers depend on it, and a lot of money depends on it. So they do their best to keep American blacks convinced that Whitey is out to get them, that the white system is rigged against them, and that they couldn't possibly advance themselves without the help of the leaders, their organizations, and the Democrats they have "converted" from being somewhat less racist than all whites are. I still believe that this is the case; but I had not looked at the organizations above in the light of what goes on in Marxist neighborhood organizing efforts.
As I said before, and as Marx himself, and Engles, said before, Marxism opposes the family, and seeks to destroy it. The natural family is the primal social unit, and as the family goes, so goes the whole social order. Could it be that Marxism is also working to systematically destroy the American black family, with success that may be seen as a model of what eventually might be done to all of the rest of us?
When we all heard Jeremiah Jackson's shrieking condemnation of America and of whites from his pulpit, most of us were stunned at the virulent animosity and shear hatred of it. But, in the close following days, several softer spoken blacks expressed surprise that anyone was shocked; after all, they said, what Wright preached was mild compared to what is commonly heard from the pulpits of plenty of other black churches. I'll have to take them at their word, since I have no intention of visiting such a "church." What it shows is that anti-white racism and flat out hatred runs deep in the black community, which was not shocked, and not the least bit upset about it, and it does nothing to change their minds about voting en mass, like sheep, for Barack Obama.
American blacks are being systematically hammered with regular anti-white and anti-American diatribes and polemics, from the cradle to the grave. They are easily identifiable as the single most alienated minority that is determined to resist assimilation into the larger American culture. Successful blacks are anathematized by the larger black sub-culture. The fact that they are successful is not seen as evidence that any other black can do the same; they are not held up as role models, but as enemies.
Marxism needs, and seeks to create and/or exploit, class strife and antagonism. Everybody with any brains at all knows that blacks are really no different than anyone else, including in intellectual capacity and the ability to learn. Something is holding them back; we all need to look more closely at what it is.
Nature of Marxism.
Everything about Marxism and Socialism is antithetical to Americanism. The American ideal promotes, encourages and seeks to strengthen the family; Marxism hates the family and seeks to destroy it.
The American ideal promotes religion and tradition, including ethnic tradition; Marxism abhors and seeks to destroy religion. Tradition is typically passed on by and within the family; Marxism seeks to destroy the family.
The American ideal protects the right to private property; Marxism seeks to nationalize all property, and parcel out "equality" to all good little Party members.
The American ideal promotes free exercise of religion; Marxism abhors and suppresses religion, just as it abhors and suppresses the family; all devotion and all subservience must be directed to the Party and the Party alone.
The American ideal is all wrapped up in our national Judeo-Christian Ethos; Marxism only recognizes that the ends justify the means, and will use any means at all, including brutal ones, to achieve eventual utopia.
This whole site is loaded with examinations and criticisms of Marxist notions; it is indeed a major topic of contention. How it ever could have advanced to the current level in the minds of thinking adults is beyond me.
Economy.

The more the President and the rest of the government does to artificially manipulate the free market, the more they will hurt it. When government controls the market, it is no longer a free market, and the laws of supply and demand no longer apply appropriately.
We need to return to supply side economics and Friedman's monetarism. Monetarism says that government should concentrate on the supply of money and leave interest rates strictly alone. Money supply should be increased in synchronization with population increase, or (when population is not increasing) to not exceed about 2 to 2 ½ percent per year, to allow economic expansion and to keep inflation under control.
Supply-siders also seek to augment both the supply of businesses and the supply of workers through incentives that encourage business, and that encourage people to go to work. Leftists seek to tax business to the point of punishing it, and to encourage people to not got to work, through entitlements such as unemployment, paid leave, welfare, etc. And, Leftists encourage people to work minimally, as when guaranteed a given wage, no matter what.
Much was made of McCain's comment that the "market fundamentals" were strong. When he defended that statement, he revealed that he didn't really know what the market fundamentals are, by launching into a rhetorical praise of the American worker. He was right, sort of; per capita GDP of the American worker is higher than any other nation. However, the American worker produces more simply because the American market is freer than in any other nation. Every nation has lazy workers, good workers, excellent workers, and unemployables. But no nation is as free as America, and no nation produces as much as America. The reason is, really, the free market.
But market fundamentals have to do with interest rates, the prime interest rate, unemployment rates, inflation, and GDP. At the time of McCain's comment, our unemployment rate was about 7.5 percent, which was pretty bad; but it was only pretty bad for us, for our history, in that precise moment in time. We need to recognize that, in economic terms, 4.5 to 5 percent unemployment is considered full employment. When compared to the unemployment rate of any other country, our 7.5 percent was pretty darned good. When we were paying over $4 per gallon for gas in this country, everybody else was paying a lot more; Norwegians were paying about $11.50 for the same gallon. Every other country, European and otherwise, had higher tax rates, higher interest rates, higher unemployment, higher inflation, and a lower per capita GDP. They are all more Socialist than we are. So far. The more Socialism introduced into any free economy by any government, the more that economy suffers.
So McCain was right; market fundamentals were strong, because Socialism hasn't intruded here as much as in England and Europe and everywhere else. Yet. The MSM, in lockstep with the Obama campaign, cherry-picked that one positive sentence out of a very negative sentence or paragraph describing the economic crisis and played it up for all it was worth, and he defended it with his wonderful American worker rhetoric; which, also, was right.
I hate to harp on it, but Fannie Mae and Freddie Mac have to die. The spigot needs to be turned off. We need to stop giving loans to people who are unqualified to get them. Fannie and Freddie should have been allowed to go belly-up, and they should not have been bailed out. Mortgages from the government-invented "sub-prime mortgage market" that fail should be allowed to go into foreclosure. People who cannot afford a house should not be granted a loan until they can qualify, or they should seek a smaller house. We cannot all afford the house we want, nor can we all even afford to buy a house right now.
What happens to a person whose house goes into foreclosure is the same thing that has always happened to a person whose house goes into foreclosure. He goes back to renting, or moves in with relatives or friends, until he can afford the kind of house he wants. When this crisis began, when the housing bubble burst, these "high risk" people were not necessarily unemployed; but the longer the natural action of the free market is avoided the less that will be the case, because the whole economy is increasingly suffering as this goes on. Jobs are now in jeopardy.
And someone really, really needs to look into ACORN.
Ideology.
Marxism, like Islam, is a false ideology. While Islam masquerades as a religion, Marxism masquerades as a Social Science. It is the ideology itself that must be attacked. It must first be recognized for what it is. When we understand its underpinnings, we can begin to win minds. It infected the social orders of pre-war Germany, Russia, Spain and Italy, with disastrous results. It has been proven, repeatedly, that even one man's motivational rhetoric can move masses into grievous error and extreme peril. That's what makes an ideology so dangerous.
Marxists, like Moslems, must be converted one mind at a time.
The real problem is that there is no identifiable army or nation to attack. We can go after the extreme radicals, the Osama that pops up here and there. But the evil seeds are in the ideology, and the ideology lives virtually everywhere.
We're not necessarily fighting some grand Marxist plot, although I wouldn't doubt one or more actually exist. The more serious problem is that Marxist ideologues are reproducing themselves among us.
We have collectively been dumbed-down and indoctrinated; in some of us, the indoctrination did not take, but in many others, it did. It is remarkable that in a nation as advanced as we are, there are large numbers of people, men and women, black and white, who would vote for a Hillary strictly and solely because she is a woman. It is remarkable that in a nation as advanced as we are, there are large numbers of people, men and women, black and white, who would vote for an Obama strictly and solely because he is black. People who think this way cross all lines of relative wealth. You might think that they would be moved to look at a candidate's history, foundation, ethos, philosophy, motivation, character and so forth; but no, significant numbers see this election solely as an opportunity to correct a truly non-existent and falsely portrayed national discrimination problem, inculcated into them as the natural evil that is at the roots of America herself.
The discerned opinions of foreign nations are even given more time and energy in the news than the behavior-guiding foundation of the candidates. Some in media and government seek approval of foreign opinion for a candidate even though all of these foreign opinions come from lands that are more Marxist than we are, and are therefore the poorer for it, in all sorts of ways, mostly economic. What is lost on our dumbed-down but well intentioned voters is the very reason that we are the economic power house among nations that we are.
In the event that Marxism wins again, and we continue down the slope to economic doom, the day may come when we will get to witness what will happen when bureaucracy takes over, say, the American auto industry. We will see then what kind of cars we will produce, how efficiently they are produced, how they will sell, what their prices will be, who will be able to afford them, and how happy all the auto workers will be with some typical Washington bureaucrat and his new fifty-page organization chart of nit-picking, power-mad, turf-hungry, authoritarian petty bureaucrats running the whole show.
I'm going to pray now. I suggest you do the same.
=====
Sarcastic Acronym Hover-Link Footnotes: For the convenience of those readers using devices that lack a mouse, these footnotes are provided for all webpages, in case any webpage contains any hover-links. (If you don't have a mouse, you can't "hover" it over a link without clicking just to see the simple acronym interpretation. Click any footnote link to see the acronym and a detailed explanation; "hover" the mouse over it just to see the simple interpretation.)
SLIMC1
Secularist Liberal Intellectual Media Complex
GESGOEAEOT2
Gradually, Ever So Gradually, Over Eons And Eons Of Time
PEWAG3
Punctuated Equilibrium's Wild-Assed Guess
TTRSTF4
Them There Real Scientifical-Type Fellers
TTRSPTF5
Them There Real Smart Perfesser-Type Fellers
TTRSJTF6
Them There Real Smart Journalistical-Type Fellers
SNRTACBT7
Surely No Right Thinking Adult Could Believe Today
STNSEACPB8
Surely Today No Serious Educated Adult Could Possibly Believe
WDN9
We Don't Know
BMDFP10
Baboons, Mongrel Dogs, Filthy Pigs and ...
HBAACOTE11
Human Beings Are A Cancer On The Earth
ACLU12
Anti-Christian Litigation Union
FLORMPORIF13
Flagrant Liar, Or, Mindless Parrot, Or, Innocent Fool
MEJTML14
Marxist Ends-Justify-The-Means Liar
IEJTML15
Islamic Ends-Ends-Justify-The-Means Liar
MPAV16
Marxist Principles And Values
WBESSWG17
Wise, Benign, Elite, Super-Scientific World Governance
TRMITM18
The Reason Man's In This Mess
IYI19
Intellectual Yet Idiotic
TTRSCBTF20
Them There Real Smart Catholic Bishop Type Fellers
IACMPVND21
Illegal-Alien-Criminal Marxocrat-Party-Voting Nation-Destroyers
PEJTML22
Palestinian Ends-Justify-The-Means Liar
PSYOP23
"Psychological Operation" Mind Trick
CDC24
Covid Developmentally Challenged
LGBTQ+25
Every Letter Represents A Serious Psychotic sexual Identity Disorder
[All Web Pages listed in Site Map by date-of-publication;
oldest at the top, newest at the bottom of the list.]

Culture=Religion+Politics;  Who Are We?  Vic Biorseth
The Brilliantly Conceived Organization of the USA;  Vic Biorseth
Return to the BLOG page
Return to the HOME PAGE
Subscribe to our Free E-Zine News Letter
Respond to This Article Below The Last Comment

Comment
Respond to this WebPage immediately below the last comment.
Or,
---
Date: 10/29 11:43:22 2008
From: Brenda
Email:
Subject: Time for more Social Science and less Exploitation
Comment:
I can't believe you let the Wall Street manipulators completely off the hook, and that you can't see the good that came out of Roosevelt's New Deal that ended the Great Depression. He put America back to work with TVA and other government projects. The only real difference between Roosevelt and Obama is that Roosevelt was white and Obama is black. Why don't you just admit your prejudice against blacks? Every thing you say is just divisive.
---
Date: 10/30 07:01:53 2008
From: Vic
Subject: Social Science? Exploitation?
Comment:
Brenda:
If by Social Science you mean the ideology authored by that great so-called Social Thinker who is quoted most by Social Science teachers, Karl Marx, you are in need of some elucidation. Marx was no great social thinker, and he didn't write any great social treatise; he was a social malcontent, a dark, brooding, bloody revolutionary, and what he wrote was the Communist Manifesto. He and he alone was the author of Socialism, which is no science, but merely an extremely effective ideological tool of use to the most ruthless among us who seek to gain ultimate power. Socialism in historical application may be clearly seen in the histories of Russia, the Soviet Union and the Warsaw Pact nations, among others, including Hitler's Germany.
While I'm not in love with "Wall Street manipulators," they are more handily dealt with by milder laws and, enforcement of existing laws, and, sooner or later, free market forces, than by radical changes affecting a free nation's constitutional and political organization. Wall Street didn't bring us this current financial crisis; our government did. Wall Street isn't making it worse; our government is.
You need to look again at the clear history of the FDR New Deal years than you have looked, or perhaps remembered. A good beginning point might be to look at the 2008 Financial Crisis article, and then research it yourself to confirm or refute its accuracy. That is where the Great Depression, and this financial crisis, both originated. The New Deal did not end the Great Depression; it only made it worse. It didn't end until World War II, through no plan of FDR.
The TVA and other massive government make-work projects did indeed put many to work, even though unemployment continued to rise to an eventual +30%; but these were non-free market, non-maintainable, non-profitable government mandated programs. When government pays a worker to produce a product or a service that will not be sold for a profit, the government spends money – tax money – that will not be gained back in any way. The government must pay the worker, or his contractor company, more than it will ever get back in taxes for the effort. Any profit made by the worker or the government contractor company is temporary because the government cannot keep it up forever, and there is no real free market need for the product or the service sufficient to make it profitable and therefore self sustaining.
I readily admit that I am far from being a perfect man, but I do strive for perfection, as impossible as that task may be. At least I try. I submit that Obama is a flat out racist, and is far more prejudiced than I am or ever was. But even that is not the real reason I oppose his candidacy. Following exactly the model of FDR's New Deal, with the same results, he will spend us and tax us into a deeper and deeper economic depression, at the very least, and, potentially, he will reduce our freedom and restrict our Constitutional rights to a level never before witnessed in America. He is, after all, a Marxist ideologue.
Even a cursory glance at his moral compass should give you pause. The man supports infanticide, let alone abortion. He supports and promotes homosexual marriage, and therefore public homosexuality, and thus we must assume that he supports any other lesser form of sexual immorality, in the interest of not discriminating against any other types of perversion or lechery. After all, in the egalitarian mindset, open homosexuality should not be held up as superior in any way to any other form of sexual licentiousness.
Lastly, I'm not sorry for my divisiveness. I know that's the favorite charge of the Left and of all Democrats, and of all lets reach across the aisle Republicans; however, they (and, apparently, you) have not yet learned that politics are, precisely, divisive. The very reason for the existence of our two great political Parties is divisiveness. God bless divisiveness. There are differences between the candidates; there are differences between the two political Parties. Just look at the platforms. Just look at the candidates. Just look at the vast differences between Sarah Palin and the other three candidates.
Regards,
Vic
---
Note:
Friday, September 14, 2012
Upgraded this page to the new BB 2.0 - SBI! 3.0 release, and/or to make better use of the new reusable code feature.
LOVE this new release!
Regards,
Vic
---
Date:   Mon Jul 07 2014
From:  Vic Biorseth
Comment:  
Changes pursuant to changing the website URL and name from 
Thinking Catholic Strategic Center to
Catholic American Thinker.
Pulled the trigger on the 301 MOVE IT option June 1, 2014. Working my way through all the webpages.  . 
Regards,
Vic
---
Language and Tone Statement

Please note the language and tone of this monitored Website. This is not the place to just stack up vulgar one-liners and crude rejoinders.  While you may support, oppose or introduce any position or argument, submissions must meet our high Roman Catholic and Constitutional American standards of Truth, logical rigor and civil discourse.  We will not participate in merely trading insults, nor will we tolerate participants merely trading insults.  Participants should not be thin-skinned or over sensitive to criticism, but should be prepared to defend their arguments when challenged.  If you don't really have a coherent argument or counter-argument of your own, sit down and don't embarrass yourself. Nonsensical, obscene, blindly & doggedly anti-Catholic, anti-American, immoral or merely insulting submissions will not be published here.  If you have something serious to contribute to the conversation, be prepared to back it up, keep it clean, keep it civil, and it will be published.  We humbly apologize to all religious conservative thinkers for the need to even say these things, but the Hard Left is what it always was, the New Leftist Liberals are what they are, and the Internet is what it is. 
"Clickbait" advertising links are not acceptable for posting here. 
If you fear intolerant Leftist repercussions, do not use your real name and do not include email or any identifying information.  Elitist Culturally Marxist Pure Authoritarians cannot and will not tolerate your freedom of speech or any opposition to their rigid authoritarian, anti-equality, anti-life, anti-liberty, anti-property, hedonistic, anti-Constitution, pro-Marxist, pro-Islam, anti-Catholic, anti-Christian, anti-Semitic, anti-male, sexist, pro-homosexual, anti-heterosexual, anti-white, racist, anti-Western, anti-American, Globalist, anti-Nation, blatantly immoral, totally intolerant and bigoted point of view. 
Copyrighted Material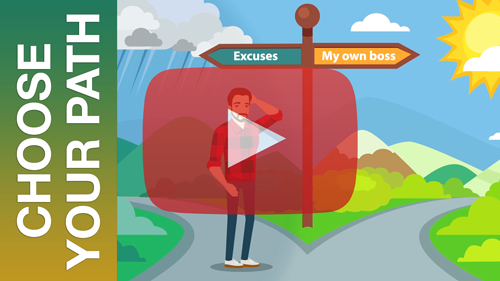 Solopreneur Opportunity Links, for a
Solo Build It WebSite