Subscribers Newsletter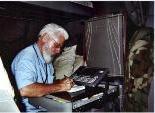 The Islamic Agenda of World Domination.
Islam means submission, not peace. You can convert, you can submit, or you can die.
There will be no peace until there is no resistance to Islam.
Vic Biorseth, OWM; Saturday November 16, 2013
https://www.catholicamericanthinker.com
When a Website begins to get large and holds a significant number of separate Webpages, it can become difficult for readers to find the ones they are interested in reading. TCSC pages are thus separated into groups by related subject matter, and each member-page of a given group has a set of links to the rest of that group in the right column of the page.
This newsletter is part of a series that will introduce the various groups of TCSC webpages.
=====
The Purpose of this grouping of links is to organize articles exposing the fraud of Islam as a religion and Mohammed as a prophet.
The Islam Pages
With war declared on the whole non-Islamic world in the year 622 A.D., no one should have been surprised at Osama Bin Laden's declaration of war in 1966. Mohammed himself declared war on us long before we existed as a nation. To find the true source of the "radicalization" of peaceful Moslems into Jihadism, all you have to do is read the Koran. It's all right there, and there is nothing radical about it. It's mainstream Islam.
Refuting Mohammed and his ideology of conquest masquerading as a religion. Here we refute Mohammed, who should be seen as little more than a popular fraud among pagans.
Definition of Islam: Ideology of Military Conquest Masquerading as a Religion. The Definition of Islam describes the "Convert, Submit or Die" War Strategy of Mohammed.
The Islam Way Versus The Way of the Lord, and the way of Western Culture. The Islam Way stands at loggerheads with the moral, social and civil codes historically common to Judao-Christian, Western Civilization.
How Orthodox Mainstream Islam Opposes America, and all other National Existence. Islam's Lesser Jihad seeks to (1) Convert All, or (2) Subjugate All, or (3) Kill All. Islam opposes America and American national existence.
The hard, cold, truth about the murderous nature of the religion of Islam. Islam is a religion of Peace? Excuse me? If that's true, then you must agree that Islam has a very funny way of showing it.
OK, the strictly Koranic Islamic teaching on infidels isn't TOTALLY murderous. A changing view on the Islamic teaching on infidels, and other important issues this political election season.
The Islamic Theocracy menace Vs. the U.S. Constitution First Amendment. How to attack the expanding Islamic Theocracy here while remaining true to the Constitution: SANE may have found the way.
Could we, and should we, outlaw Islamic Sharia in the US? Our Constitution guarantees freedom of religion; but what of a "religious law" legal system that has a core goal of the destruction of our Constitution itself?
Can we outlaw Islam in the USA and still be a free thinking society? I say we can and should outlaw any ideology that seeks the elimination of Constitutional America.
Again, it's Israel up against what appears to be the whole pea-picking world. Weak lip-service and pretty speeches aside, America is Israel's only real ally. And, as war is imposed upon her again, even many Americans are lukewarm in their support. Why?
The latest Israeli conflict is little different from all the previous ones. The first Israeli conflict with her neighbors, and every one since then, has been a simple matter of self defense.
Faith And Reason Vs. Islam: A Pontiff on faith and reason again, and again, etc. It is and has always been faith and reason vs. Islam; Islam is unreasonable, it's faith equals submission, and it is by nature violent and war-oriented.
Islam is the enemy; the non-Islamic world just doesn't know it yet. I keep saying that Islam is the enemy here, and you keep not wanting to hear it. But it's true.
The Ground Zero Mosque. The ground zero mosque is an Islamic slap in the face of all 9/11 victims.
Tolerating intolerance of America is what Americans are being trained to do. In tolerating intolerance of themselves some Americans think they are proving something or other.
More concessions to the Palestinians? Do concessions run on a one way street? Israel is called to make more concessions to the Palestinians. It is never the other way round.
On Evil and Nonsense: Look closely at Nonsense, and find Evil at its root. Evil and Nonsense: deny evil and you deny right vs. wrong; which is to deny common sense, which is to invoke nonsense.
Three fatal oversights of the top conservative cognizanti: Glenn, Rush and Sean. Beck, Limbaugh and Hannity are on the right track, but just nibbling around the edges of who the enemy is.
In support of American Nationalism and American Patriotism. American Nationalism and American Patriotism have been demonized long enough.
Argument opposing Sharia law as brutal, oppressive and murderous. Opposing Sharia Law means opposing brutal domination, wife beating, child abuse and even bloody murder.
Who "radicalized" the Boston Marathon Bomber brothers? It's the Koran, Stupid. Yes, it's the Koran, stupid, and it's mainstream Islam, and there's nothing radical about either of them.
Fair warning: Beware of the Moslem Liars holding olive branches and smiling. If you have Moslem friends, you need to learn about the religious Moslem Liars



Do not reply to this automatic email.
Respond to this article at the link below:
Thinking Catholic Strategic Center