Subscribers Newsletter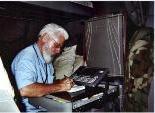 Obamunism 101.
Don't look at his Marxism or his Islamism; everybody look at his race!
Emphasize the lie that the smaller number of anti-Obama voters are all racist; de-emphasize the fact that the greater number of pro-Obama voters are more radically racist.
Vic Biorseth, OWM; Tuesday November 19, 2013
https://www.catholicamericanthinker.com
When a Website begins to get large and holds a significant number of separate Webpages, it can become difficult for readers to find the ones they are interested in reading. TCSC pages are thus separated into groups by related subject matter, and each member-page of a given group has a set of links to the rest of that group in the right column of the page.
This newsletter is part of a series that will introduce the various groups of TCSC webpages.
=====
The Purpose of this grouping of links is to provide a repository for articles exposing Comrade Obama, peace be upon him, as a deceitful and treacherous enemy of Constitutional America.
The Refuting Obama Pages
Introducing the anti-American, Marxist, racist, Comrade President Barack Hussein "Kiss-My-Ass-Because-I'm-Black" Obama, and presenting the Leftist, Marxocrat Party's latest manifestation of Racism. The new racism is a softer racism of low expectations, exemplified by the likes of Ed Asner, who will fault Obama with nothing whatsoever, and who will forgive and bless Obama for anything and everything he does to them, to others, to this country and to the world.
Refuting Obama, the American Politician, who is a Professional Revolutionary. Refuting Obama, and refuting his "Social Justice" smoke-screen policies of destruction.
The Marxism of Obama: Marching America into another Socialist dictatorship. Describing the self-documented Marxism of Obama which is still not widely recognized among the American citizenry. Obama "change" is Socialism, pure and simple.
Deliverance From Evil goes to the heart of the hot political debate in America. Americans increasingly pray and work for deliverance from evil, as they slowly wake up to a threat that is not merely political in nature.
A submission from someone in defense of Obama. Frequently someone doesn't know what they are talking about, but they just keep talking.
Values Versus Ethos: If we are not a Christian people then what the hell are we? Obama set up the values versus ethos argument. He declared that we are not a Christian nation, but a nation of citizens with "values". What are these values and where did they come from?
Up From Obamunism: The Path Back to Constitutional America. Rising Up From Obamunism is our only recourse lest the American Ideal die with our generation.
Obamunism makes us look for the exit; where is it? What is the way out? We need to find the way out of Obamunism, or America (and the free world) is cooked.
Three fatal oversights of the top conservative cognizanti: Glenn, Rush and Sean. Beck, Limbaugh and Hannity are on the right track, but just nibbling around the edges of who the real enemy is.
Obama the Moslem: Introducing Comrade Obama (peace be upon him.) Obama the Moslem: anti-Catholic; anti-Chrisitan; anti-Jew; anti-American.
In support of American Nationalism and American Patriotism. American Nationalism and American Patriotism have been demonized long enough.
Are our federal bureaucracies all malignant outgrowths of Marxism? Any extra-Constitutional government agency is likely to be a malignant outgrowth of Marxism.
Obama Ethos: Who is Barack Obama? What is his grounding, his ethos? Obama Ethos explores Obama's grounds of being; his religious, moral and political guiding principles.
What is Dear Leader Comrade Obamahmadinejad up to? Could Comrade President Barrack Hussein Obamahmadinejad be forming an American Dictatorship-In-Exile?
Obamunist selective law enforcement grants back-door amnesty to criminal aliens. Obamunist selective law enforcement: yet another violation of the Presidential oath of office.
He's not stupid. He's not in over his head. Obama wants World War. He's not inept; he's not lost; he's not mistaken; he's not naiive. Obama wants World War.



Do not reply to this automatic email.
Respond to this article at the link below:
Thinking Catholic Strategic Center