Subscribers Newsletter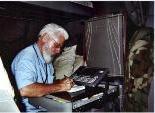 On Truth and Falsehood: Defining Good, and Defining Evil.
Truth (i.e., God) is at the center of all creation (i.e., reality). Whatsoever opposes any part of existence (i.e., reality) thereby opposes Truth, and thus, is evil.
Vic Biorseth, Tuesday, February 16, 2021
https://www.catholicamericanthinker.com
Back in the Reason Versus Materialism argument, we challenged the logic and the science behind the whole "material comes from material" theory, pointing back to the causality question, which inevitably points man to the primal cause, or first cause of all other causes question.
Continue Reading at: Truth-versus-falsehood
50 most recent articles updated on this Web-Site: BLOG (Web-Log) Page
Do Not Respond To This Automatic Email.
Reply to this article at Truth-versus-falsehood Comments
Find ALL SITE articles at: The Catholic American Thinker SITE MAP.