Subscribers Newsletter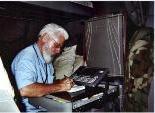 The American Peoplehood Pages.
Who are we?
What is this nation really all about?
Vic Biorseth, OWM; Wednesday November 13, 2013
https://www.catholicamericanthinker.com
When a Website begins to get large and holds a significant number of separate Webpages, it can become difficult for readers to find the ones they are interested in reading. TCSC pages are thus separated into groups by related subject matter, and each member-page of a given group has a set of links to the rest of that group in the right column of the page.
This newsletter is part of a series that will introduce the various groups of TCSC webpages.
=====
The Purpose of this grouping of articles is to give evidence to the original and enduring Christian nature of the nation, and the Judao-Christian moral code upon which it depends for its very life.
American Peoplehood Pages.
The American citizenry is made up of individual independent operators with the liberty to take care of themselves and their families, prosper by their own industry, worship as they please, whose representative government derives its powers only by their consent, and who maintain the ability to altar or abolish their own government. We are the sovereign citizens of America.
This Christian Nation, and its Political Process: It's The Morality, Stupid. This Christian Nation, and how We The People have been led astray from the path of Truth.
Refuting Separation of Church and State as a Constitutional Principle. If Separation of Church and State cannot be found in our Constitution, what makes it a Constitutional Principle? Nothing. It is NOT a Constitutional Principle.
Returning to American Founding Principles offers a return to national salvation. American Founding Principles are reawakened by the mortal threat to the nation posed by Obamunism.
Why is this American Christian nation not called a Christian nation? This American Christian nation is oddly referred to as something other than a Christian nation. Why?
The religion as a private matter argument that cannot stand the light of day. Claiming one's religion as a private matter is a neutral thing, unless the one with the claim is in authority over us, as an official or a "representative" politician.
You cannot legislate morality is the false claim of the immoral. We MUST legislate morality, as long as the legislature is representative of the people. Otherwise, what is legislated reflects the whim of the dictator(s) of the moment.
Tradition and Moral Discipline Vs. Impulsiveness, Popular Fad and Moral Chaos. America was born of tradition and moral discipline, and she changes for the best when the process is steady and natural.
The Church and State in Art - Artistic proof of America's Christian heritage. The combination of church and state in art in the Nation's capital raise interesting church-state questions.
The cultural ethos - the external objective truths that guide our behavior. Only atheism lacks a fixed guiding ethos. From Eskimos to Massai, from Englishmen to Aborigines, all of God's children have an ethos.
Critical Thinking: a brief explanation, and a link to further information. As the art of Critical Thinking slowly dies, and Critical Thinkers become more rare, increasingly shaky "knowledge" is passed down by the "Intelligentsia" to be uncritically accepted by most of us.
The Thinking Catholic Strategic Center Mission Statement. The Thinking Catholic Strategic Center promotes Catholic orthodoxy, defends Western Civilization history, culture, values and traditions, and attacks all opposition to those things.
At the crux of the culture war is morality - a standard to defend or replace. What is needed is a standard of morality by which to judge cultures; what is it that makes us all instinctively know that a given culture is a moral one?
Culture War: Western Culture Vs Secularism and any other foreign ethos. Our culture war is primarily against Secularism's unholy trinity (Darwin, Freud and Marx) and any and all opposing cultures who challenge us.
Battle Line: Where the advancing secular army meets Judao-Christian moral norms. The Secular Position (or Agenda) involves Proactive, Aggressive Anti-Theism, and not merely "neutral" Atheism.
A return to the American Ideal means a severe reduction in Government. To return to positive growth and progress means, necessarily, purging our nation from all Marxist-Socialist philosophical influence and a return to the American Ideal.
Returning America to her original consecration; the Way the Truth and the Life. Is it to be the Way the Truth and the Life, or is it to be randomness, pointlessness and oblivion?
Constitutional America requires American re evangelization. We cannot revive Constitutionalism without an American re evangelization.
Deep Reconciliation means repentance, confession, absolution and conversion. A Serious, Deep Reconciliation is required of this whole nation, one man at a time.
On my radicalism: was it once the cultural norm? Is my radicalism good, or bad, and is there even such a thing as "good" radicalism?



Do not reply to this automatic email.
Respond to this article at the link below:
Thinking Catholic Strategic Center