Site best viewed on a computer screen - not optimized for cell phones
Latest 50 articles published or updated here: BLOG (Web-Log) Page

God The Holy Spirit:  The Third Person of the Holy Trinity, guiding His Church.
The Holy Spirit is God active in the world, doing the will of the Father, fulfilling the promises of the Son.
Vic Biorseth, Wednesday, July 13, 2016
https://www.catholicamericanthinker.com/
God speaks to our hearts in many ways, some natural, and some supernatural.  We have the "Natural Law", written on our hearts by the Divine Author of Nature.  We inherently 'know" certain things, especially knowing about right and wrong, through an innate, inner sense of morality. 

We have the revelation of God and His law and His teaching handed on to us by Moses and the other authors of the Old Testament. 

God spoke to many of His chosen servants through the intercession of Angels, as spoken of in God The Father, of the Trinity Pages. 

He sent His Son, spoken of in the Son page, to redeem us from our sin and establish His New Covenant with us, and to establish His Church with its mission to Baptize throughout the world.  In and through Jesus, we received the fullness of revealed Truth.  And, through Jesus, and through His Sacraments, we received the Holy Spirit, the Third Person of the Trinity of God. 

If only we would all cooperate with Him and return the Love that is given. 

But, we are created with Free Will, and with intellect and reason, in the image and likeness of God.  Free will allows us to ignore or reject, in whole or in part,
The Natural Law;
The Law of Moses;
The Old Testament Prophets;
The Final Revealed Truth given by Jesus Christ;
The unchanged Gospel taught by His Church;

The ongoing guiding interactions of the Holy Spirit.

And we do. 

Because it is inconvenient to purely comfortable life in this world.  We are tempted by all that tastes good, smells good, feels good, gives pleasure and is restful rather than strenuous.  For all of that, and even for some small part of it, we will sacrifice living in absolute Truth, in varying degrees.  In pride that grows into arrogance, we forget, ignore or even abandon the very thought of God, religion and afterlife. 

The world wants us to reject God; to that end, it tempts us to "compartmentalize" our religion, to keep it separate from certain areas of life and thus be able to put it aside and disregard it in certain circumstances.  That works for other religions, because they are false.  It does not work for Christianity, because Christianity is a new way of life, and a driving aspect for every area of human life.  We no longer live for the world, but for Christ Who lives in and through us. 

It leads to spiritual death, which, in this world, leads to moral death, disorder and chaos, cultural death, the death of civilization itself, and the rise of utter barbarity.  In the next life it leads to hell. 

Where do we find the Holy Spirit to restore ourselves to good order, which is to say, to life in Christ? 

Scripture is clear and repetitive about the Holy Spirit. 
First, we know that we ourselves are spirit and body, like God; we have a spirit, or soul, separate from our physical bodies.  This is confirmed by Jesus, in the Gospel of Matthew, at the beginning of His Passion in the Garden of Gethsemane: 

And he came to the disciples and found them sleeping; and he said to Peter, "So, could you not watch with me one hour?
Watch and pray that you may not enter into temptation; the spirit indeed is willing, but the flesh is weak." --Matt 26:40-41

Our inner spirit awaits being quickened by the Holy Spirit of God. 

When the Angel Gabriel announces the conception of John the Baptist to his father, Zechariah, he states that the Holy Spirit will set his soul afire:  

But the angel said to him, "Do not be afraid, Zechari'ah, for your prayer is heard, and your wife Elizabeth will bear you a son, and you shall call his name John.
And you will have joy and gladness,
and many will rejoice at his birth;
for he will be great before the Lord,
and he shall drink no wine nor strong drink,
and he will be filled with the Holy Spirit,
even from his mother's womb.
And he will turn many of the sons of Israel to the Lord their God,
and he will go before him in the spirit and power of Eli'jah,
to turn the hearts of the fathers to the children,
and the disobedient to the wisdom of the just,
to make ready for the Lord a people prepared." --Luke 1:13-17

John was to be "filled with the Holy Spirit even from his mother's womb". 

The Gospel of Luke announces the action of the Third Person of God, the Holy Spirit, in the conception of Jesus Christ, God Incarnate. 

This is how the Holy Spirit brought God Incarnate into His world: 

In the sixth month the angel Gabriel was sent from God to a city of Galilee named Nazareth,
to a virgin betrothed to a man whose name was Joseph, of the house of David; and the virgin's name was Mary.
And he came to her and said, "Hail, full of grace, the Lord is with you!"
But she was greatly troubled at the saying, and considered in her mind what sort of greeting this might be.
And the angel said to her, "Do not be afraid, Mary, for you have found favor with God.
And behold, you will conceive in your womb and bear a son, and you shall call his name Jesus.
He will be great, and will be called the Son of the Most High;
and the Lord God will give to him the throne of his father David,
and he will reign over the house of Jacob for ever;
and of his kingdom there will be no end."
And Mary said to the angel, "How shall this be, since I have no husband?"
And the angel said to her, "The Holy Spirit will come upon you,
and the power of the Most High will overshadow you;
therefore the child to be born will be called holy,
the Son of God.
And behold, your kinswoman Elizabeth in her old age has also conceived a son; and this is the sixth month with her who was called barren.
For with God nothing will be impossible."
And Mary said, "Behold, I am the handmaid of the Lord; let it be to me according to your word." And the angel departed from her.  --Luke 1:26-38

This tells us that the Holy Spirit, Who is to conceive the child that is to be known to be "Son of God", is in fact God. 

I believe that the more one cooperates with the natural law, with objective reason and with the unmerited Grace of God that is given, the more one's spirit is quickened by the Holy Spirit.  This is how all those holy ones who came before Christ were held by Scripture to be found "righteous" by God.  And an example of this is Simeon, who had truths revealed to him by the Holy Spirit that were not similarly revealed to so many others. 

And at the end of eight days, when he was circumcised, he was called Jesus, the name given by the angel before he was conceived in the womb.
And when the time came for their purification according to the law of Moses, they brought him up to Jerusalem to present him to the Lord
(as it is written in the law of the Lord, "Every male that opens the womb shall be called holy to the Lord")
and to offer a sacrifice according to what is said in the law of the Lord, "a pair of turtledoves, or two young pigeons."
Now there was a man in Jerusalem, whose name was Simeon, and this man was righteous and devout, looking for the consolation of Israel, and the Holy Spirit was upon him.
And it had been revealed to him by the Holy Spirit that he should not see death before he had seen the Lord's Christ.
And inspired by the Spirit he came into the temple; and when the parents brought in the child Jesus, to do for him according to the custom of the law,
he took him up in his arms and blessed God and said,
"Lord, now lettest thou thy servant depart in peace,
according to thy word;
for mine eyes have seen thy salvation
which thou hast prepared in the presence of all peoples,
a light for revelation to the Gentiles,
and for glory to thy people Israel."
And his father and his mother marveled at what was said about him;
and Simeon blessed them and said to Mary his mother, "Behold, this child is set for the fall and rising of many in
Israel,
and for a sign that is spoken against
(and a sword will pierce through your own soul also),
that thoughts out of many hearts may be revealed."
And there was a prophetess, Anna, the daughter of Phan'u-el, of the tribe of Asher; she was of a great age, having lived with her husband seven years from her virginity,
and as a widow till she was eighty-four. She did not depart from the temple, worshiping with fasting and prayer night and day.
And coming up at that very hour she gave thanks to God, and spoke of him to all who were looking for the redemption of Jerusalem. --Luke 2:21-38

The Gospel of Matthew testifies that John predicted that Jesus would baptize with fire and the Holy Spirit, and further, that the Holy Spirit, in the form of a dove and a voice from heaven, identified Jesus as Son of God. 

"I baptize you with water for repentance, but he who is coming after me is mightier than I, whose sandals I am not worthy to carry; he will baptize you with the Holy Spirit and with fire.
His winnowing fork is in his hand, and he will clear his threshing floor and gather his wheat into the granary, but the chaff he will burn with unquenchable fire."
Then Jesus came from Galilee to the Jordan to John, to be baptized by him.
John would have prevented him, saying, "I need to be baptized by you, and do you come to me?"
But Jesus answered him, "Let it be so now; for thus it is fitting for us to fulfil all righteousness." Then he consented.
And when Jesus was baptized, he went up immediately from the water, and behold, the heavens were opened and he saw the Spirit of God descending like a dove, and alighting on him;
and lo, a voice from heaven, saying, "This is my beloved Son, with whom I am well pleased." --Matt 3:11-17

When Jesus sent his chosen twelve out to preach the Kingdom, he warned them of their own coming chastisement from worldly authorities, but comforted them in the knowledge that the Holy Spirit would have control of their own souls.  Thus, they would be messengers of God, not entirely unlike Angels, only more worldly pr physical. 

When they deliver you up, do not be anxious how you are to speak or what you are to say; for what you are to say will be given to you in that hour;
for it is not you who speak, but the Spirit of your Father speaking through you. --Matt 10:19-20

Jesus pronounced His own prophesied relationship with the Suffering Servant of Isaiah, and also His relationship with God, the Holy Spirit.

And he came to Nazareth, where he had been brought up; and he went to the synagogue, as his custom was, on the sabbath day. And he stood up to read;
and there was given to him the book of the prophet Isaiah. He opened the book and found the place where it was written,
"The Spirit of the Lord is upon me,
because he has anointed me to preach good news to the poor.
He has sent me to proclaim release to the captives
and recovering of sight to the blind,
to set at liberty those who are oppressed,
to proclaim the acceptable year of the Lord."
And he closed the book, and gave it back to the attendant, and sat down; and the eyes of all in the synagogue were fixed on him.
And he began to say to them, "Today this scripture has been fulfilled in your hearing." --Luke 4:16-21

Remember that everything Jesus taught His Apostles was not written, but He promised them the Holy Spirit, Who would bring to their memory all that He had said: 

"If you love me, you will keep my commandments.
And I will pray the Father, and he will give you another Counselor, to be with you for ever,
even the Spirit of truth, whom the world cannot receive, because it neither sees him nor knows him; you know him, for he dwells with you, and will be in you.
"I will not leave you desolate; I will come to you.
Yet a little while, and the world will see me no more, but you will see me; because I live, you will live also.
In that day you will know that I am in my Father, and you in me, and I in you.
He who has my commandments and keeps them, he it is who loves me; and he who loves me will be loved by my Father, and I will love him and manifest myself to him."
Judas (not Iscariot) said to him, "Lord, how is it that you will manifest yourself to us, and not to the world?"
Jesus answered him, "If a man loves me, he will keep my word, and my Father will love him, and we will come to him and make our home with him.
He who does not love me does not keep my words; and the word which you hear is not mine but the Father's who sent me.
"These things I have spoken to you, while I am still with you.
But the Counselor, the Holy Spirit, whom the Father will send in my name, he will teach you all things, and bring to your remembrance all that I have said to you.
Peace I leave with you; my peace I give to you; not as the world gives do I give to you. Let not your hearts be troubled, neither let them be afraid. --John 14:15-27

After He rose from the dead, Jesus delivered some of the power of His Holy Spirit to the chosen Apostles of His Holy Church: 

On the evening of that day, the first day of the week, the doors being shut where the disciples were, for fear of the Jews, Jesus came and stood among them and said to them, "Peace be with you."
When he had said this, he showed them his hands and his side. Then the disciples were glad when they saw the Lord.
Jesus said to them again, "Peace be with you. As the Father has sent me, even so I send you."
And when he had said this, he breathed on them, and said to them, "Receive the Holy Spirit.
If you forgive the sins of any, they are forgiven; if you retain the sins of any, they are retained." --John 20:19-23

This was the actual birthday of the Priesthood of Jesus Christ. 

Jesus spoke to one who was seeking, and He spoke of the Spirit, while the seeker thought of the flesh, not yet properly comprehending. 

Now there was a man of the Pharisees, named Nicode'mus, a ruler of the Jews.
This man came to Jesus by night and said to him, "Rabbi, we know that you are a teacher come from God; for no one can do these signs that you do, unless God is with him." 
Jesus answered him, "Truly, truly, I say to you, unless one is born anew, he cannot see the kingdom of God."
Nicode'mus said to him, "How can a man be born when he is old? Can he enter a second time into his mother's womb and be born?"
Jesus answered, "Truly, truly, I say to you, unless one is born of water and the Spirit, he cannot enter the kingdom of God.
That which is born of the flesh is flesh, and that which is born of the Spirit is spirit.
Do not marvel that I said to you, `You must be born anew.' --John 3:1-7

In saying born of water and the Spirit, Jesus was speaking of Baptism, the new rite of initiation into the Body of Christ and the New Law, displacing circumcision, which was the rite of initiation into Judaism and the Old Law.  Putting off the old and taking on the new, and receiving initiation into Church of God the Father, God the Son and God the Holy Spirit; One God in Three Persons. 

This is the new initiation of the laity into Christ Jesus, and the beginning of the journey toward and into everlasting life, for those who seek, believe and persevere in the Truth.  It is formalized in the Gospel of Matthew: 

And Jesus came and said to them, "All authority in heaven and on earth has been given to me.
Go therefore and make disciples of all nations, baptizing them in the name of the Father and of the Son and of the Holy Spirit,
teaching them to observe all that I have commanded you; and lo, I am with you always, to the close of the age."  --Matt 28:18-20
Before being taken up, He charged His Apostles to remain in Jerusalem, to await the descending power of the Holy Spirit, which would be infused into their own inner spirits. 

In the first book, O The-oph'ilus, I have dealt with all that Jesus began to do and teach,
until the day when he was taken up, after he had given commandment through the Holy Spirit to the apostles whom he had chosen.
To them he presented himself alive after his passion by many proofs, appearing to them during forty days, and speaking of the kingdom of God.
And while staying with them he charged them not to depart from Jerusalem, but to wait for the promise of the Father, which, he said, "you heard from me,
for John baptized with water, but before many days you shall be baptized with the Holy Spirit."
So when they had come together, they asked him, "Lord, will you at this time restore the kingdom to Israel?"
He said to them, "It is not for you to know times or seasons which the Father has fixed by his own authority.
But you shall receive power when the Holy Spirit has come upon you; and you shall be my witnesses in Jerusalem and in all Judea and Sama'ria and to the end of the earth."
And when he had said this, as they were looking on, he was lifted up, and a cloud took him out of their sight. --Acts 1:1-9

So they remained in Jerusalem, and on Pentacost Sunday, the Baptism of Fire occurred: 

When the day of Pentecost had come, they were all together in one place.
And suddenly a sound came from heaven like the rush of a mighty wind, and it filled all the house where they were sitting.
And there appeared to them tongues as of fire, distributed and resting on each one of them.
And they were all filled with the Holy Spirit and began to speak in other tongues, as the Spirit gave them utterance.
Now there were dwelling in Jerusalem Jews, devout men from every nation under heaven.
And at this sound the multitude came together, and they were bewildered, because each one heard them speaking in his own language.
And they were amazed and wondered, saying, "Are not all these who are speaking Galileans?
And how is it that we hear, each of us in his own native language? --Acts 2:1-8

This was the actual birthday of the whole Catholic Church. 

In and through it, there is salvation.  Outside of it, there is damnation.  All who are Baptized with water in the name of the Father, the Son and the Holy Spirit, are in it, to that imperfect degree.  To learn, believe and objectively and persistently seek the fullness of Truth is to become more completely in and of the Body of Christ, and living in and for the unmerited Grace of God, in a more and more virtuous life. 
Seek the Truth; find the Way; live the Life.  Please God and live forever. 

Glory be to the Father, to the Son and to the Holy Spirit,
as it was in the beginning, is now, and ever shall be,
world without end.
Amen.

=====
Sarcastic Acronym Hover-Link Footnotes: For the convenience of those readers using devices that lack a mouse, these footnotes are provided for all webpages, in case any webpage contains any hover-links. (If you don't have a mouse, you can't "hover" it over a link without clicking just to see the simple acronym interpretation. Click any footnote link to see the acronym and a detailed explanation; "hover" the mouse over it just to see the simple interpretation.)
SLIMC1
Secularist Liberal Intellectual Media Complex
GESGOEAEOT2
Gradually, Ever So Gradually, Over Eons And Eons Of Time
PEWAG3
Punctuated Equilibrium's Wild-Assed Guess
TTRSTF4
Them There Real Scientifical-Type Fellers
TTRSPTF5
Them There Real Smart Perfesser-Type Fellers
TTRSJTF6
Them There Real Smart Journalistical-Type Fellers
SNRTACBT7
Surely No Right Thinking Adult Could Believe Today
STNSEACPB8
Surely Today No Serious Educated Adult Could Possibly Believe
WDN9
We Don't Know
BMDFP10
Baboons, Mongrel Dogs, Filthy Pigs and ...
HBAACOTE11
Human Beings Are A Cancer On The Earth
ACLU12
Anti-Christian Litigation Union
FLORMPORIF13
Flagrant Liar, Or, Mindless Parrot, Or, Innocent Fool
MEJTML14
Marxist Ends-Justify-The-Means Liar
IEJTML15
Islamic Ends-Ends-Justify-The-Means Liar
MPAV16
Marxist Principles And Values
WBESSWG17
Wise, Benign, Elite, Super-Scientific World Governance
TRMITM18
The Reason Man's In This Mess
IYI19
Intellectual Yet Idiotic
TTRSCBTF20
Them There Real Smart Catholic Bishop Type Fellers
IACMPVND21
Illegal-Alien-Criminal Marxocrat-Party-Voting Nation-Destroyers
PEJTML22
Palestinian Ends-Justify-The-Means Liar
PSYOP23
"Psychological Operation" Mind Trick
CDC24
Covid Developmentally Challenged
LGBTQ+25
Every Letter Represents A Serious Psychotic sexual Identity Disorder
[All Web Pages listed in Site Map by date-of-publication;
oldest at the top, newest at the bottom of the list.]

Culture=Religion+Politics;  Who Are We?  Vic Biorseth
The Brilliantly Conceived Organization of the USA;  Vic Biorseth
Return to the BLOG page
Return to the HOME PAGE
Subscribe to our Free E-Zine News Letter
Comment
Respond to this WebPage immediately below the last comment.
Or,
---
Language and Tone Statement

Please note the language and tone of this monitored Website. This is not the place to just stack up vulgar one-liners and crude rejoinders.  While you may support, oppose or introduce any position or argument, submissions must meet our high Roman Catholic and Constitutional American standards of Truth, logical rigor and civil discourse.  We will not participate in merely trading insults, nor will we tolerate participants merely trading insults.  Participants should not be thin-skinned or over sensitive to criticism, but should be prepared to defend their arguments when challenged.  If you don't really have a coherent argument or counter-argument of your own, sit down and don't embarrass yourself. Nonsensical, obscene, blindly & doggedly anti-Catholic, anti-American, immoral or merely insulting submissions will not be published here.  If you have something serious to contribute to the conversation, be prepared to back it up, keep it clean, keep it civil, and it will be published.  We humbly apologize to all religious conservative thinkers for the need to even say these things, but the Hard Left is what it always was, the New Leftist Liberals are what they are, and the Internet is what it is. 
"Clickbait" advertising links are not acceptable for posting here. 
If you fear intolerant Leftist repercussions, do not use your real name and do not include email or any identifying information.  Elitist Culturally Marxist Pure Authoritarians cannot and will not tolerate your freedom of speech or any opposition to their rigid authoritarian, anti-equality, anti-life, anti-liberty, anti-property, hedonistic, anti-Constitution, pro-Marxist, pro-Islam, anti-Catholic, anti-Christian, anti-Semitic, anti-male, sexist, pro-homosexual, anti-heterosexual, anti-white, racist, anti-Western, anti-American, Globalist, anti-Nation, blatantly immoral, totally intolerant and bigoted point of view. 
Copyrighted Material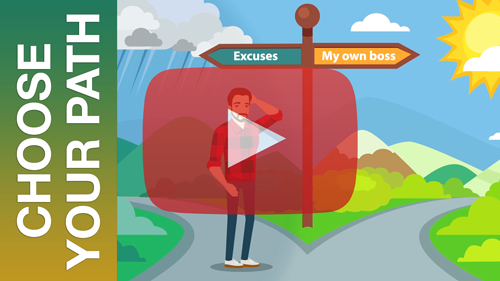 Solopreneur Opportunity Links, for a
Solo Build It WebSite