Site best viewed on a computer screen - not optimized for cell phones
Latest 50 articles published or updated here: BLOG (Web-Log) Page

World War III, The First InfoWar, Is Conquering The World For Marxism.
This is the InfoWar (Information War), in which all information is under the militant control of the anti-Christian, anti-American Islamo-Commie-Homo Coalition.
Vic Biorseth, Friday, June 04, 2021
https://www.CatholicAmericanThinker.com/
How did it ever come to be that the pro-Islamo-Commie-Homo sentiment would ever become the popular theme, pushed in schools, science, entertainment, music, art, games, sports, politics, public commentary and discourse, not only in America, but throughout the world? How on earth were tyranny and indecency ever allowed to become so favored and so popular in so many once free and decent lands?
The world's most ruthless conspiratorial global dictator wannabes
| | | |
| --- | --- | --- |
| Chinese Communist Party Chairman Xi JinPing | Supreme Ruler of Russia Vladimir Vladimirovich Putin | Grand Ayatollah Sayyed Ali Hosseini Khamenei, Supreme Ruler of Iran |
Secret Manipulators of the Vatican, the Marxocrat Party and the USCCB
There is nothing good about Islam; there is nothing good about Socialism, Communism or any other variant form of Marxism; there is nothing good about any sexual perversion, from artificial contraception down through abortion, including any sexual activity whatsoever outside the bounds of sacramental marriage between one man and one woman. 
Famous homosexual activists who perverted American culture
| | | |
| --- | --- | --- |
| Marsh P. Johnson | Billie Jean King | Harvey Milk |
| Audrey Lorde | Larry Kramer | RuPaul Charles |
Dedicated Marxocrat Party Activists, All
So how did it ever come to be that such abominations as sodomy were culturally acceptable, let alone privileged, let alone celebrated, let alone endowed with legal 'rights' in America, in the complete absence of any Constitutional Amendment ratified by a super majority of 38 states to make it a protected citizen activity, as are those rights contained in the Constitution's Bill Of Rights? 
How did women, and homosexuals and blacks get more privileged, more honored, more respected and more legally protected than the rest of us? How is it that they can make unusual demands upon the rest of us and we are all forced to comply with those demands against our will?
Do you suppose some political office holders, some lawyers, some judges and some courts may have been so criminally corrupted as to act in opposition to the Constitution they are all solemnly sworn to uphold? 
The conspiratorial monopolistic dominators of all public information
| | | |
| --- | --- | --- |
| Bill Gates | George Soros | Jeff Bezos |
| Mark Zuckerberg | Jack Dorsey | Sundar Pichai |
Marxocrat Party Funders and Owner-Operators, and in turn, manipulated and controlled surrogates and deputies of the Chinese Communist Party
World War III is upon us, it is in the late stages, we are losing it, and most of us didn't even know we were in it. It is a culture war but it isn't just a culture war any more. It isn't just an ideological war any more. It's mainly an Information war, or InfoWar, and it is being dominated and controlled by evil men who are determined to keep you from encountering any information that is in any way opposed to their Islamo-Commie-Homo perversions of truth. 
Old time Communism, gigantic lie in and of itself though it is, is behind it, and always ready to turn to violence to achieve its ends. It has partnered with Islam to manipulate Jihad to its own advantage against its own enemies, even as it created, sponsored and motivated the whole evil homo/trannie activist movement. International Communism itself and/or Communist ideology and sentiment now owns and operates the Marxocrat Party and the Vatican. 
Communist ideologue journalists such as Edward R. Murrow, Walter Winchell, Walter Cronkite, Dan Rather, etc., etc., etc., have been or are being bypassed, obsoleted and sidelined by the newer technocrat manipulators of 'news', delivered on-line, filtered by operating systems, search engines, social media platforms and subtle control of on-line businesses, to be in alignment with the Marxocrat Party Political Agenda, whatever it may be at any moment in time. 
Conspiratorially and fraudulently elected leaders of the once free world
| | |
| --- | --- |
| Islamo-Commie-Homo Francis The Faux Catholic Pope | Islamo-Commie-Homo Biden The Faux American President |
While Comrade JoBama O'Biden systematically eliminates America's borders, Comrade Francis systematically eliminates Catholicism's borders. While America's Marxocrat Party under the Biden/Harris regime systematically eliminate the rule of law in America, the Pachamama Papa Francis Vatican systematically eliminates the sense of sanctity, protection and rule of the revealed Depositum Fidei in Catholicism.
Pope's Plan to Restrict Traditional Latin Mass Backed by Two Curial Cardinals
Remnant Newspaper Article Written by  Diane Montagna
So much for Latin in Catholicism.
This is 4GL (Fourth Generation Warfare). We talked about it in Reality Denial, and in Marxism's Long March Through The Institutions. Therein we copied a more detailed description of Cultural Marxism by William S. Lind, as follows:
What is Cultural Marxism?
William S. Lind
In his columns on the next conservatism, Paul Weyrich has several times referred to "cultural Marxism." He asked me, as Free Congress Foundation's resident historian, to write this column explaining what cultural Marxism is and where it came from. In order to understand what something is, you have to know its history.
Cultural Marxism is a branch of western Marxism, different from the Marxism-Leninism of the old Soviet Union. It is commonly known as "multiculturalism" or, less formally, Political Correctness. From its beginning, the promoters of cultural Marxism have known they could be more effective if they concealed the Marxist nature of their work, hence the use of terms such as "multiculturalism."
Cultural Marxism began not in the 1960s but in 1919, immediately after World War I. Marxist theory had predicted that in the event of a big European war, the working class all over Europe would rise up to overthrow capitalism and create communism. But when war came in 1914, that did not happen. When it finally did happen in Russia in 1917, workers in other European countries did not support it. What had gone wrong?
Independently, two Marxist theorists, Antonio Gramsci in Italy and Georg Lukacs in Hungary, came to the same answer: Western culture and the Christian religion had so blinded the working class to its true, Marxist class interest that Communism was impossible in the West until both could be destroyed. In 1919, Lukacs asked, "Who will save us from Western civilization?" That same year, when he became Deputy Commissar for Culture in the short-lived Bolshevik Bela Kun government in Hungary, one of Lukacs's first acts was to introduce sex education into Hungary's public schools. He knew that if he could destroy the West's traditional sexual morals, he would have taken a giant step toward destroying Western culture itself.
In 1923, inspired in part by Lukacs, a group of German Marxists established a think tank at Frankfurt University in Germany called the Institute for Social Research. This institute, soon known simply as the Frankfurt School, would become the creator of cultural Marxism.
To translate Marxism from economic into cultural terms, the members of the Frankfurt School - - Max Horkheimer, Theodor Adorno, Wilhelm Reich, Eric Fromm and Herbert Marcuse, to name the most important - - had to contradict Marx on several points. They argued that culture was not just part of what Marx had called society's "superstructure," but an independent and very important variable. They also said that the working class would not lead a Marxist revolution, because it was becoming part of the middle class, the hated bourgeoisie.
Who would? In the 1950s, Marcuse answered the question: a coalition of blacks, students, feminist women and homosexuals.
Fatefully for America, when Hitler came to power in Germany in 1933, the Frankfurt School fled - - and reestablished itself in New York City. There, it shifted its focus from destroying traditional Western culture in Germany to destroying it in the United States. To do so, it invented "Critical Theory." What is the theory? To criticize every traditional institution, starting with the family, brutally and unremittingly, in order to bring them down. It wrote a series of "studies in prejudice," which said that anyone who believes in traditional Western culture is prejudiced, a "racist" or "sexist" of "fascist" - - and is also mentally ill.
Most importantly, the Frankfurt School crossed Marx with Freud, taking from psychology the technique of psychological conditioning. Today, when the cultural Marxists want to do something like "normalize" homosexuality, they do not argue the point philosophically. They just beam television show after television show into every American home where the only normal-seeming white male is a homosexual (the Frankfurt School's key people spent the war years in Hollywood).
After World War II ended, most members of the Frankfurt School went back to Germany. But Herbert Marcuse stayed in America. He took the highly abstract works of other Frankfurt School members and repackaged them in ways college students could read and understand. In his book "Eros and Civilization," he argued that by freeing sex from any restraints, we could elevate the pleasure principle over the reality principle and create a society with no work, only play (Marcuse coined the phrase, "Make love, not war"). Marcuse also argued for what he called "liberating tolerance," which he defined as tolerance for all ideas coming from the Left and intolerance for any ideas coming from the Right. In the 1960s, Marcuse became the chief "guru" of the New Left, and he injected the cultural Marxism of the Frankfurt School into the baby boom generation, to the point where it is now America's state ideology.
The next conservatism should unmask multiculturalism and Political Correctness and tell the American people what they really are: cultural Marxism. Its goal remains what Lukacs and Gramsci set in 1919: destroying Western culture and the Christian religion. It has already made vast strides toward that goal. But if the average American found out that Political Correctness is a form of Marxism, different from the Marxism of the Soviet Union but Marxism nonetheless, it would be in trouble. The next conservatism needs to reveal the man behind the curtain - - old Karl Marx himself.
(The Free Congress Foundation's website, www.freecongress.org, includes a short book on the history and nature of cultural Marxism, edited by William S. Lind. It is formatted so you can print it out as a book and share it with your family and friends.)

So, in 4GL, Communism has some new names. Political Correctness. Multiculturalism. Inclusiveness. Diversity. Bring-Us-All-together. Unite-All-Americans. Unite-All-Humans. 
Including the Jihadists. Including the Anarchists. Including the sodomites and other perverts. Including the Satanists. And most especially, including the Communists. 
Why? Because Multiculturalism is cultural suicide. 
Our now thoroughly Culturally Marxist education system, K through college and advanced university degrees, public, private and parochial, paid for with our tax dollars and our tuition dollars, is perverting our own children and raising them up to one day be our own future executioners and sadistic slave drivers. 
And the monopolistic controllers of information are preventing them, or us, or anyone, from ever encountering the truth about any of it. 
Why do all the technocrat billionaires serve China and Xi Jinping so faithfully? Because they depend on Chinese slave labor to produce their chips, their cell phones, their screens, their mother boards, and they depend on Chinese assembly-lines and the millions of 'parts' needed for their own supply chains, and more. So they do the bidding of the CCP regarding 'news' monitoring, controlling, censoring and propagandizing.
They pay big money to China for the right to do business there; indeed, they even cede controlling interest in their own businesses over to the Chinese Communist Party in exchange for the right to do business in Red China. They are in bed with Chinese Communism. They are almost one and the same thing. 
Why does the Marxocrat Party and the Vatican push the climate change fraud and bogus alternative energy programs so forcefully? Because windmills and solar panels are monopolistically manufactured in China. And that ain't all. Drugs and medicines; PPEs; all the things necessary to help keep the Fauci fraud going forever. 
It's time to turn it around and take it all back. 
It's time to kill all public education by cutting the Department of Education and cutting all federal funding of any kind to colleges and universities and any schools at all. It's all unconstitutional and therefore illegal to begin with. Education (like medicine; like insurance; like welfare; like the environment; like social 'safety nets'; like sexual perversions; like abortion; like marriage; like 'equity'; like discrimination; like 90% of federal bureaucracies) is outside the scope of federal government's legal authority. And should be done away with.
The Constitution is the supreme law of the land. It is law. Violation of law is a crime. Those who violate the Constitution are criminals. It's time to start treating them as criminals. 
Marxocrat Party office holders not only violate the Constitution by establishing bogus laws and illegal regulating bureaucracies to tryannically rule over areas outside the constraints of Article One Section Eight, but they actually directly and criminally violate the Constitution, over and over again, and get away with it. 
For instance, every single gun control law on the books, federal, state and local, including all gun registration laws, gun licensing laws, carry permit laws, etc., is a direct criminal violation of the supreme law of the land.
And there are thousands of them. 
It's time to turn this around. If Trump ain't the guy, we need a Trump-like guy to lead the effort. None of our current politicians are up to the task. 
The Parties, and not the Constitution, are ruling America. 
And the Parties are unconstitutional and therefore illegal entities. 
We need to tell the Marxocrat party, especially, to take their gun control and their diversity and their victimology and stick it up all of their many imaginary genders. And put them in prison where they belong, or out of the country, which they hate and seek to destroy in the first place. 
Or, we can just go out of existence, as the land of the free. 
---
The only thing Truth has going for Him in this world is us. 
The restoration of Truth = Reality in the hearts and minds of men is now totally dependent upon you and me; if we don't do it, it won't get done.
Sign the Letter to your Bishop, and make our Church Catholic again. 
Join Cardinal Burke's Storm Heaven Rosary Campaign.
Get behind President Trump, and make America Constitutional again. 
Pray for a strategic collaboration between Abp. Vigano and Trump.
=====
EENS:  Extra Ecclesiam Nulla Salus
(Outside the Church there is no salvation)


With fear and trembling, work out your salvation--Phil 2:12
Seek the Truth; Find the Way; Live the Life.
Please God, and Live Forever.
=====
Sarcastic Acronym Hover-Link Footnotes: For the convenience of those readers using devices that lack a mouse, these footnotes are provided for all webpages, in case any webpage contains any hover-links. (If you don't have a mouse, you can't "hover" it over a link without clicking just to see the simple acronym interpretation. Click any footnote link to see the acronym and a detailed explanation; "hover" the mouse over it just to see the simple interpretation.)
SLIMC1
Secularist Liberal Intellectual Media Complex
GESGOEAEOT2
Gradually, Ever So Gradually, Over Eons And Eons Of Time
PEWAG3
Punctuated Equilibrium's Wild-Assed Guess
TTRSTF4
Them There Real Scientifical-Type Fellers
TTRSPTF5
Them There Real Smart Perfesser-Type Fellers
TTRSJTF6
Them There Real Smart Journalistical-Type Fellers
SNRTACBT7
Surely No Right Thinking Adult Could Believe Today
STNSEACPB8
Surely Today No Serious Educated Adult Could Possibly Believe
WDN9
We Don't Know
BMDFP10
Baboons, Mongrel Dogs, Filthy Pigs and ...
HBAACOTE11
Human Beings Are A Cancer On The Earth
ACLU12
Anti-Christian Litigation Union
FLORMPORIF13
Flagrant Liar, Or, Mindless Parrot, Or, Innocent Fool
MEJTML14
Marxist Ends-Justify-The-Means Liar
IEJTML15
Islamic Ends-Ends-Justify-The-Means Liar
MPAV16
Marxist Principles And Values
WBESSWG17
Wise, Benign, Elite, Super-Scientific World Governance
TRMITM18
The Reason Man's In This Mess
IYI19
Intellectual Yet Idiotic
TTRSCBTF20
Them There Real Smart Catholic Bishop Type Fellers
IACMPVND21
Illegal-Alien-Criminal Marxocrat-Party-Voting Nation-Destroyers
PEJTML22
Palestinian Ends-Justify-The-Means Liar
PSYOP23
"Psychological Operation" Mind Trick
CDC24
Covid Developmentally Challenged
LGBTQ+25
Every Letter Represents A Serious Psychotic sexual Identity Disorder
[All Web Pages listed in Site Map by date-of-publication;
oldest at the top, newest at the bottom of the list.]

Culture=Religion+Politics;  Who Are We?  Vic Biorseth
The Brilliantly Conceived Organization of the USA;  Vic Biorseth
Return to the BLOG page
Return to the HOME PAGE
Subscribe to our Free E-Zine News Letter
Comment
Respond to this WebPage immediately below the last comment.
Or,
---
Language and Tone Statement

Please note the language and tone of this monitored Website. This is not the place to just stack up vulgar one-liners and crude rejoinders.  While you may support, oppose or introduce any position or argument, submissions must meet our high Roman Catholic and Constitutional American standards of Truth, logical rigor and civil discourse.  We will not participate in merely trading insults, nor will we tolerate participants merely trading insults.  Participants should not be thin-skinned or over sensitive to criticism, but should be prepared to defend their arguments when challenged.  If you don't really have a coherent argument or counter-argument of your own, sit down and don't embarrass yourself. Nonsensical, obscene, blindly & doggedly anti-Catholic, anti-American, immoral or merely insulting submissions will not be published here.  If you have something serious to contribute to the conversation, be prepared to back it up, keep it clean, keep it civil, and it will be published.  We humbly apologize to all religious conservative thinkers for the need to even say these things, but the Hard Left is what it always was, the New Leftist Liberals are what they are, and the Internet is what it is. 
"Clickbait" advertising links are not acceptable for posting here. 
If you fear intolerant Leftist repercussions, do not use your real name and do not include email or any identifying information.  Elitist Culturally Marxist Pure Authoritarians cannot and will not tolerate your freedom of speech or any opposition to their rigid authoritarian, anti-equality, anti-life, anti-liberty, anti-property, hedonistic, anti-Constitution, pro-Marxist, pro-Islam, anti-Catholic, anti-Christian, anti-Semitic, anti-male, sexist, pro-homosexual, anti-heterosexual, anti-white, racist, anti-Western, anti-American, Globalist, anti-Nation, blatantly immoral, totally intolerant and bigoted point of view. 
Copyrighted Material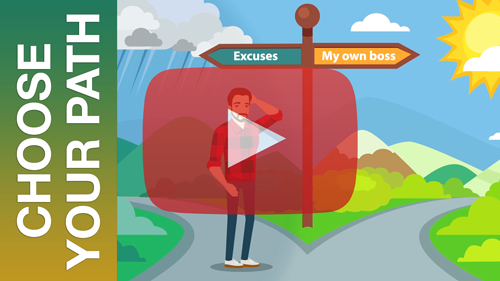 Solopreneur Opportunity Links, for a
Solo Build It WebSite