Site best viewed on a computer screen - not optimized for cell phones
Latest 50 articles published or updated here: BLOG (Web-Log) Page

Religious murderers of souls and political murderers of nations.
Satan's liars and murderers herd bodies and souls away from simple truth and into hyper-emotional, super-sensitive worldly oblivion.
Vic Biorseth, Wednesday, October 14, 2020
https://www.CatholicAmericanThinker.com/
Michael Voris is a passionate Catholic, but it isn't every day that he gets this worked up over a topic. You need to watch this whole video.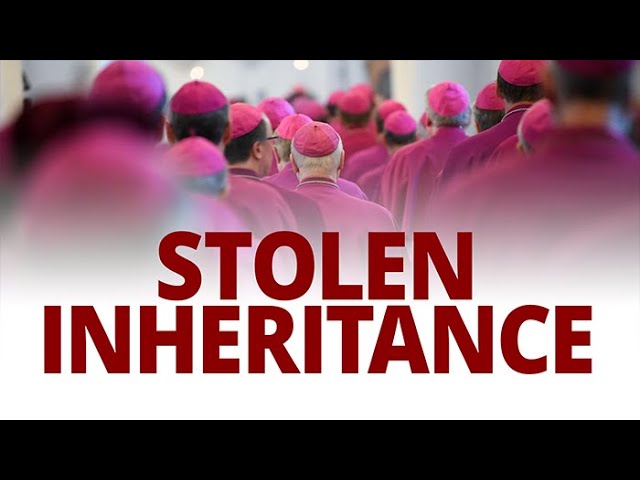 Vortex Video
Maybe now you see why we hold him to be the Catholic equivalent to Rush Limbaugh. He's all just straight-up, hit-you-between-the-eyes, devil-take-the-hindmost, take-it-or-leave-it, do-or-die, Truth.

Very simple, nothing to it, Truth.

The Catholic Swamp and the Washington Swamp and the UN Swamp are really all one and the same evil Swamp. Cultural Marxism, which now owns, rules, runs and operates all upper academia and all formal education on earth, has done and is doing its evil work everywhere on earth. The Swamp "educates", and credentials, teachers, journalists, politicians, lawyers and priests. And the rest of us.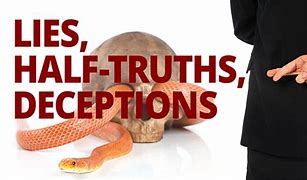 Vortex Video
The Cultural-Marxism Movement is in a sneaky under-handed alliance with the Civilization-Jihad Movement, and the Globalism Movement, which is a straight-up attack on Nationalism, or National Sovereignty.
As time goes on it seems that there are fewer and fewer of us who still know Truth, and more and more of us who are convinced in error. And more of us who are so convinced in error as to now be highly motivated or even fixated and obsessed activists who would impose error on the rest of us by force. For our own good, they think, or for the world's good, or for the environment's good.
A principle characteristic of a fool is that he doesn't know he is a fool.

The real problem here is that, once the argument turns violent, a highly motivated fool will kill you just as dead as would the evil ones who fooled him. That's why they fooled him; to get him to hate us. To incite bloody civil war, even in families. That's what Antifa, Black Lives Matter, Black Panthers, etc., and all other Sorosian-funded and Alinskyian-organized Marxocrat Party "Big Tent Politics" minority groups are all about.

Traditional Catholics can readily see the damage being purposely done to the Church by the evil conspiratorial criminal cabal of CommieHomo Bishops, the lower ranking clerics among the Homoclerics, and the majority of ordained Catholic clerics who are either criminals themselves, or who criminally cooperate in covering up the crimes of the more serious criminals. They are disgusting. See no evil, hear no evil, speak no evil monkeys. Men who cannot possibly not know what their brother clerics are doing, and do nothing, and say not a word about it. Their very silence condemns them.

Go to the BLM Racism page to meet the Commie-Homo founders of Black Lives Matter, and the new anti-cop, anti-law, anti-hetero, anti-white race, anti-male, anti-family, anti-American, anti-bourgeois and anti-Christian leaders and directors of the movement. The new racism is anti-white, and the Marxocrat Party is all on board with it.

The real reason Sleepy Joe Biden and Creepy Kamala Harris don't even seek to get big crowds at rallies, which they could do if they put in the effort, is that they don't want the world to see who their voters are, and compare them to the crowds at Trump rallies. Trump rallies are populated by huge numbers of decent people.

The Marxocrats keep hyping the Covid pandemic, wearing masks, drawing big circles on the ground and acting terrified, and avoiding big crowds. But the pandemic really has nothing to do with it. If their "diverse" voter-base turned out in numbers, it would be a televised freak show.

Tattooed Butches and screaming queens, freaky-looking trannies, women wearing vagina hats, bright red hammer-and-sickle Communist flags, Antifa symbols, Anarchy symbols, BLM banners, drag queens, death-to-cops banners, Che Guevara shirts, burning American flags, and now even death-to-America chants.
Not good visuals just before an election. But that's their voter base.
They'd better keep the masks and social distancing until the election.

And the differences in crowd mood and demeanor are striking. Trump rally crowds are happy, celebrating, cheerful, uplifted and uplifting, excited and glad to be there, patriotic and fired-up for America. But the Marxocrat Party voter-base is sullen, angry, always on the verge of rage, and the Party sees it as their duty to keep them that way. The only time they seem happy and celebrating is when they are hurting someone, burning something down or looting.

The real roots of all of this evil go way back, long before the three Marxocrat Party BLM queers ever started their new racist movement.

And the antidote is older than all that. It is the One Most Important Thing, which has been just brushed aside, in the Church as well as in the secular culture. It is the One God principle. Get that right, and everything else will begin to take care of itself, almost automatically.

Our unconstitutional political parties have abandoned that principle.

And they - the unconstitutional political parties - now govern the USA entirely outside of the US Constitution, which is supposed to be our only ruler, and their ruler.

Look again, with new eyes, at Article One Section Eight:

[From Article One of the American Constitution:]
Section. 8. The Congress shall have Power To lay and collect Taxes, Duties, Imposts and Excises, to pay the Debts and provide for the common Defence and general Welfare of the United States; but all Duties, Imposts and Excises shall be uniform throughout the United States;
To borrow Money on the credit of the United States;
To regulate Commerce with foreign Nations, and among the several States, and with the Indian Tribes;
To establish an uniform Rule of Naturalization, and uniform Laws on the subject of Bankruptcies throughout the United States;
To coin Money, regulate the Value thereof, and of foreign Coin, and fix the Standard of Weights and Measures;
To provide for the Punishment of counterfeiting the Securities and current Coin of the United States;
To establish Post Offices and post Roads;
To promote the Progress of Science and useful Arts, by securing for limited Times to Authors and Inventors the exclusive Right to their respective Writings and Discoveries;
To constitute Tribunals inferior to the supreme Court;
To define and punish Piracies and Felonies committed on the high Seas, and Offences against the Law of Nations;
To declare War, grant Letters of Marque and Reprisal, and make Rules concerning Captures on Land and Water;
To raise and support Armies, but no Appropriation of Money to that Use shall be for a longer Term than two Years;
To provide and maintain a Navy;
To make Rules for the Government and Regulation of the land and naval Forces;
To provide for calling forth the Militia to execute the Laws of the Union, suppress Insurrections and repel Invasions;
To provide for organizing, arming, and disciplining, the Militia, and for governing such Part of them as may be employed in the Service of the United States, reserving to the States respectively, the Appointment of the Officers, and the Authority of training the Militia according to the discipline prescribed by Congress;
To exercise exclusive Legislation in all Cases whatsoever, over such District (not exceeding ten Miles square) as may, by Cession of particular States, and the Acceptance of Congress, become the Seat of the Government of the United States, and to exercise like Authority over all Places purchased by the Consent of the Legislature of the State in which the Same shall be, for the Erection of Forts, Magazines, Arsenals, dock-Yards, and other needful Buildings; — And
To make all Laws which shall be necessary and proper for carrying into Execution the foregoing Powers, and all other Powers vested by this Constitution in the Government of the United States, or in any Department or Officer thereof.
---
[Note 1: These are the limited and enumerated legislative powers of the Congress. Nothing outside of this list may be addressed in federal law short of passing a Constitutional Amendment to do it.]
[Note 2: If it cannot be Constitutionally legislated into law, it cannot Constitutionally exist in federal law. The Constitution nowhere grants the Congress the power to "delegate" any of it's exclusive legislative powers to any lesser body or bureaucracy that may exist or be brought into existence. Thus, no "regulation" may be issued to do that which the Congress is specifically prohibited from doing.]
[Note 3: No executive order or action of any kind by the President may establish any rule, regulation or law that the Congress is specifically prohibited from legislating.]
[Note 4: If it does not (and Constitutionally cannot) exist in legislated and signed federal law, the Supreme Court may not Constitutionally hear and adjudicate anything to do with it. The Supreme Court may only adjudicate cases involving existing federal law.]
[Note 5: To quote Article 1 Section 1: "All legislative Powers herein granted shall be vested in a Congress of the United States, which shall consist of a Senate and House of Representatives." The key word is "All". No exceptions. If it wasn't constitutionally legislated and signed into law, it is no law.] 
Look at all the things that are not in there, and thus may not be addressed in any way by the federal government. Abortion. Homosexuality. Marriage. Transsexualism. Gun control. Special rights for anyone (women, races, minorities, sexual orientation, special cases). Medical Care. Medical Insurance. Education. Housing. Urban Development.

And then just look at all the out-of-scope federal "laws" that stand in direct violation of Article One Section Eight.
Separation of Church and State. Abortion. Homo Marriage. Gun Control. Obamacare. These are just a few of the constitution-violating samples in which federal officeholders violated their oaths of office to establish in law. We have a plethora of unconstitutional regulating bureaucracies that shouldn't even exist. All came into being through violations of the Constitution by people sworn in their very oaths of office to uphold the Constitution.
The Constitution, and not the Senate, not the House, not the Presidency and not the Court, is, as it declares itself to be, the Supreme Law Of The Land. The Constitution rules all; it rules the government equally as it rules the people. That's what makes us unique; that's what makes America exceptional. Our only federal ruler is the Constitution itself.

Violation of the oath of office should be an impeachable offense.
Violation of the Constitution should be an indictable criminal offense.
Punishment for such crimes should include removal from office, imprisonment, decitizenizing and banishment.

Of course, the things our CommieHomo Cardinals, Bishops and Priests have done and are doing are worthy of excommunication, too, but do you see that happening anywhere?  That's funny, neither do I.

The Marxocrat Party is a domestic enemy of the American Constitution, and the Republicrat Party is more in partnership with the Marxocrat Party than it is with the American Constitution.

What the Marxocrat murderers are murdering is Truth. Reality. They would create their own truth, acting in the image of God. They make wrong right, and right wrong. It is as glaringly obvious as the nose on your face that sexual perversion is perverse, and wrong. But in Marxocrat "morality" perversion is is sophisticated; it is a sign of human progress; it is smart; and opposition to it is seen as the backward, old-school, ignorant belief system of troglodytes.
Marxocrat politicians and even presidents were happy to visit the Playboy mansion, give interviews to Hugh Hefner, and invite Larry Flint to sit at their tables in big gala events, right alongside big shot Cardinals. Marxocrats love pornography and sexual licentiousness. That's what freedom of speech and liberty really mean to them. The "right" to do that which is obviously immoral, harmful and wrong.

In their circles, blatant immorality is sophisticated and adult activity. Sexual immorality is their new norm, and they will defend that norm to the death. As a legal right.

And they have their culturally Marxified Scientism to back them up.

Imperfect though he may be, President Trump and his whole family are the very image of the good and decent and proper American family. Trump, the word-keeper, is leading America back to proper ways. What he says is true, what he does is real, and he is a blessing to America.

The Church needs a Trump wearing a Roman Collar.
Benedict XVII? Vigano? Burke? Arinze?
Pray for it.

---
The only thing Truth has going for Him in this world is us. 
The restoration of Truth = Reality in the hearts and minds of men is now totally dependent upon you and me; if we don't do it, it won't get done.
Sign the Letter to your Bishop, and make our Church Catholic again. 
Join Cardinal Burke's Storm Heaven Rosary Campaign.
Get behind a President Trump and a Vice President Donald Trump Jr, and make America Constitutional again. 
Pray for a strategic collaboration between Abp. Vigano and Trump.
=====
EENS:  Extra Ecclesiam Nulla Salus
(Outside the Church there is no salvation)


With fear and trembling, work out your salvation--Phil 2:12
Seek the Truth; Find the Way; Live the Life.
Please God, and Live Forever.
=====
Sarcastic Acronym Hover-Link Footnotes: For the convenience of those readers using devices that lack a mouse, these footnotes are provided for all webpages, in case any webpage contains any hover-links. (If you don't have a mouse, you can't "hover" it over a link without clicking just to see the simple acronym interpretation. Click any footnote link to see the acronym and a detailed explanation; "Hover" the mouse over it just to see the simple interpretation.)
SLIMC1
Secularist Liberal Intellectual Media Complex
GESGOEAEOT2
Gradually, Ever So Gradually, Over Eons And Eons Of Time
PEWAG3
Punctuated Equilibrium's Wild-Assed Guess
TTRSTF4
Them There Real Scientifical-Type Fellers
TTRSPTF5
Them There Real Smart Perfesser-Type Fellers
TTRSJTF6
Them There Real Smart Journalistical-Type Fellers
SNRTACBT7
Surely No Right Thinking Adult Could Believe Today
STNSEACPB8
Surely Today No Serious Educated Adult Could Possibly Believe
WDN9
We Don't Know
BMDFP10
Baboons, Mongrel Dogs, Filthy Pigs and ...
HBAACOTE11
Human Beings Are A Cancer On The Earth
ACLU12
Anti-Christian Litigation Union
FLORMPORIF13
Flagrant Liar, Or, Mindless Parrot, Or, Innocent Fool
MEJTML14
Marxist Ends-Justify-The-Means Liar
IEJTML15
Islamic Ends-Ends-Justify-The-Means Liar
MPAV16
Marxist Principles And Values
WBESSWG17
Wise, Benign, Elite, Super-Scientific World Governance
TRMITM18
The Reason Man's In This Mess
IYI19
Intellectual Yet Idiotic
TTRSCBTF20
Them There Real Smart Catholic Bishop Type Fellers
IACMPVND21
Illegal-Alien-Criminal Marxocrat-Party-Voting Nation-Destroyers
PEJTML22
Palestinian Ends-Justify-The-Means Liar
PSYOP23
"Psychological Operation" Mind Trick
CDC24
Covid Developmentally Challenged
LGBTQ+25
Every Letter Represents A Serious Psychotic sexual Identity Disorder
[All Web Pages listed in Site Map by date-of-publication;
oldest at the top, newest at the bottom of the list.]

Culture=Religion+Politics;  Who Are We?  Vic Biorseth
The Brilliantly Conceived Organization of the USA;  Vic Biorseth
Return to the BLOG page
Return to the HOME PAGE
Subscribe to our Free E-Zine News Letter
Comment
Respond to this WebPage immediately below the last comment.
Or,
---
Language and Tone Statement

Please note the language and tone of this monitored Website. This is not the place to just stack up vulgar one-liners and crude rejoinders. While you may support, oppose or introduce any position or argument, submissions must meet our high Roman Catholic and Constitutional American standards of Truth, logical rigor and civil discourse. We will not participate in merely trading insults, nor will we tolerate participants merely trading insults. Participants should not be thin-skinned or over sensitive to criticism, but should be prepared to defend their arguments when challenged. If you don't really have a coherent argument or counter-argument of your own, sit down and don't embarrass yourself. Nonsensical, obscene, blindly &doggedly anti-Catholic, anti-American, immoral or merely insulting submissions will not be published here. If you have something serious to contribute to the conversation, be prepared to back it up, keep it clean, keep it civil, and it will be published. We humbly apologize to all religious conservative thinkers for the need to even say these things, but the Hard Left is what it always was, the New Leftist Liberals are what they are, and the Internet is what it is.
"Clickbait" advertising links are not acceptable for posting here. 
If you fear intolerant Leftist repercussions, do not use your real name and do not include email or any identifying information.  Elitist Culturally Marxist Pure Authoritarians cannot and will not tolerate your freedom of speech or any opposition to their rigid authoritarian, anti-equality, anti-life, anti-liberty, anti-property, hedonistic, anti-Constitution, pro-Marxist, pro-Islam, anti-Catholic, anti-Christian, anti-Semitic, anti-male, sexist, pro-homosexual, anti-heterosexual, anti-white, racist, anti-Western, anti-American, Globalist, anti-Nation, blatantly immoral, totally intolerant and bigoted point of view. 
Copyrighted Material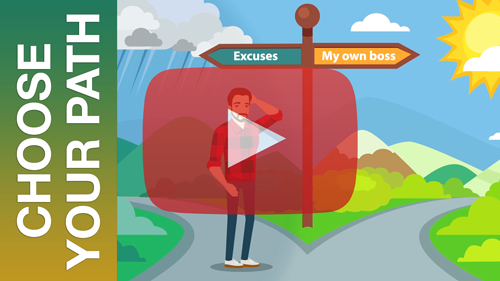 Solopreneur Opportunity Links, for a
Solo Build It WebSite