Site best viewed on a computer screen - not optimized for cell phones
Latest 50 articles published or updated here: BLOG (Web-Log) Page

American Constitutional Politics versus Political Party Politics
Constitutional Politics describes Fierce Adherence to Oaths Of Office with Impeachment and/or Banishment of Violators.
The only proper American Politics that guarantee the continued existence of Constitutional America.
Vic Biorseth, Sunday, July 28, 2019
https://www.CatholicAmericanThinker.com/
I was moved by the readings and the homily in today's Latin Rite Holy Mass to write this webpage on Constitutional Politics, and  also a twin webpage describing proper Catholic Politics. One webpage for the secular Civil Law, and the other for the religious Christian Law. The Mass readings were from Romans 6:19-23, and the Gospel reading of Matt 7:15-21. 
What do the Latin Rite readings out of Roman Catholicism have to do with American civil Politics? Much more than you might think, as it turns out; stay with me here and let me make it clear. 
The whole thing has to do with,
the citizen mind-set, regarding law, meaning all law; and,
the relationship between Christian Law and Representative Law. 
The whole gist of today's readings and homily had to do with why we do (if we do) willingly and willfully, obey and stay within the law. Any law. 
Why are we a law abiding People? Why do we so easily and naturally recognize the criminals among us, and approve of them being punished and being separated from us? How do we even naturally and easily recognize a crime when we see one? 
The "Outlaw", which is to say, the non-Christian or especially the anti-Christian, obeys American laws for the sole reason of fear of being caught and being punished. 
The true Christian obeys American laws by nature, because he seeks virtue and resists vice, with the overriding motive of achieving everlasting life. 
The Outlaw feels that it is his "right" to violate some law, and that the law is an infringement on his freedom; he feels at liberty to act as he pleases, and unfairly restricted in his liberty by silly laws. 
In point of fact, the Outlaw is or will become a slave to his worst passions. Not free at all. A slave to vice, sin and avarice.
The True Christian is freed from his worst passions, or is constantly struggling to be free of them. His liberty from sin is accompanied by an enslavement to God, and a determination to find and do God's will in this life. 
These are two diametrically opposed visions of personal Liberty. 
While the one seeks freedom from any restrictions on personal behavior, the other seeks freedom from slavery to harmful habits, unnatural temptations and sin. 
We know that American law has drifted off of it's Christian moorings when America has a sodomite candidate for President, who is "married", legally, to another sodomite, his name is on a Political Party primary ballot, and nobody - of any Party, of any title, of any denomination - absolutely nobody dares to say one word in opposition to the very idea of a sodomite being elected to the Presidency of the United States. 
In fact, his sodomic condition is celebrated, as a "Progressive" step forward for American and world society. 
And his Marxocrat Party is politically and vigorously activist and pushing hard for special legal "rights" for people who have been induced into believing that they have one of an infinitely growing number of imaginary "genders" that do not even exist in reality. 
How, exactly, is this Representative?  And who is it representative of? 
This is not only not Christian; it is not even adult.  It is beyond stupid.
Homosexuality is either a virtue or a vice; it is not and cannot be both. 
Homosexuality is either blessed or cursed by Christianity. Not both. 
We are either a Christian People, or we are not. 
American history itself proves that the argument of whether the USA is a Christian nation or not is settled; it is settled by reality. The actual historical fact is that America was Christian from her birth. Her own national Self Declaration was argued, written and settled by Christians for Christians, and her Constitution was argued and ratified by Christians for Christians. 
I submit for your consideration the argument that the American Declaration of Independence, and the original Constitution, as written, are Christian documents. 
And that America, as Declared and as Constituted, is a Christian Nation.
Those arguments being irrefutable, let us look at today's Latin Mass Readings. 
First,the Epistle:
I speak an human thing, because of the infirmity of your flesh. For as you have yielded your members to serve uncleanness and iniquity, unto iniquity; so now yield your members to serve justice, unto sanctification. For when you were the servants of sin, you were free men to justice. 
And what fruit therefore had you then in those things, of which you are now ashamed? For the end of them is death. But now being made free from sin, and become servants to God, you have your fruit unto sanctification, and the end life everlasting. For the wages of sin is death. But the Grace of God, life everlasting, in Christ Jesus our Lord. 
Rom 6:19-23
And then, the Gospel:
Beware of false prophets, who come to you in the clothing of sheep, but inwardly they are ravening wolves. 
By their fruits you shall know them. Do men gather grapes of thorns, or figs of thistles? Even so every good tree bringeth fort good fruit and the evil tree bringeth forth evil fruit. A good tree cannot bring forth evil fruit, neither can an evil tree bring forth good fruit. Every tree that bringeth not forth good fruit, shall be cut down, and shall be cast into the fire. Wherefore by their fruits you shall know them. 
Not every one that saith to me, Lord, Lord, shall enter into the kingdom of heaven: but he that doth the will of my Father who is in heaven, he shall enter into the kingdom of heaven. 
Matt 6:15-21
What made the new Constitutional American nation so exceptional among all nations throughout all of history was that it freed the citizenry from rule of man, and instituted Rule Of Law; but not as all other nations recognized and practiced rule of law, which always was, for all previous nations, and is for all other nations, rule by men who made the law. 
Constitutional America has no human ruler or rulers. The only national ruler in America is the Constitution. A piece of paper; an inanimate object; the Supreme Law Of The Land, before which all American citizens stand equal. 
(Jefferson's intention in the Declaration was to abolish slavery; the abolition intent was deleted by the Planters who drove slaves, and who could have kept the USA from forming at all. "Equality" remained in the Declaration, but Chattel Slavery persisted until its ultimate defeat in the Civil War. Then, Equality joined Life, Liberty and Property, from the First Amendment, as an actual Constitutional Right of all citizens, in the Fourteenth Amendment.)
The government is temporary; the Constitution is permanent. 
The three branches of Constitutional Government are ruled by the Constitution, which "Constitutes" them, and gives each of them their specific rules of operation. The officers populating the three branches come, and they go, over time. Only the Constitution remains constant. 
Presidents, Congressmen, Senators and Justices do not rule the Constitution; they are ruled by the Constitution. Each of them stand equal to every other American citizen before the Constitution that rules us all. 
What this political design of our nation did was to initiate, encourage and grow Christian American Individualism, and to unleash Natural Capitalism, by which America became the richest and most powerful nation in all of world history. 
The fly in the ointment of American Constitutional Politics is that the Liberty American citizens enjoy must always predominantly be Christian; that is, self-guided by the Christian Moral Law. American Civil Law, including the Constitution itself, was originally and rightfully still should be aligned with the Natural Law, which is, precisely, the Christian Moral Law. The Founders all knew that. 
That was how the Founders did, and American Citizens always should immediately recognize the simple difference between Right and Wrong. 
Constitutional America will only work so long as the citizenry are moral. When the overwhelming majority actually live the Natural Law, they just normally abide by the Civil Law, so long as all legislated law is Representative of them, and so long as they remain a predominantly Christian People. They will then automatically recognize true criminal behavior among themselves and cooperate to oppose it, in cooperation with the Christian moral law. 
When that is no longer true, and when the majority of the citizenry no longer properly recognize criminal behavior for what it is, America will begin to fall on its own. The Constitution itself will be ignored. America will begin to be ruled by men, and not by the law.
And men will simply make the law whatever they want it to be. 
Like every other nation. 
We are being made into an Unconstitutional Constitutional Nation.
Satan uses oversimplification and gross misinterpretation of the Word to weaken and destroy the moral law in the minds of men. Evil is always inclusive, never divisive; evil seeks to insert itself and grow inside communities as well as inside individuals. Evil is always knocking at the door of the Christian heart and begging to get in, and then, inviting in more and more demons. 
It is a gross misinterpretation of "love of neighbor" that loves criminals and welcomes the criminal element into a society. Jesus told us who our neighbor was, as explained in the Love Your Enemies page, and it most certainly was not the Robber. Nor was it the Priest or the Levite. It was the Samaritan, exclusively; neighborliness is as neighborliness does. 
Love your enemies does not mean to love the barbarians outside the citiy gates seeking to kill or enslave everyone inside. It meant to love your enemies who are among your neighbors. Pushing the assumption that everyone on earth, including even the most evil of men, is your neighbor, is a major stratagem of evil. 
Pushing the lie that everyone on earth is you neighbor, Satan seeks to turn every distinct and identifiable human culture into an indistinguishable Multiculture, in which cultural "Diversity" is actually celebrated. 
Until we stop being Christians, and we stop being Americans. 
And we become just a part of one giant amorphous indistinguishable hodgepodge of lawless people in dire need of brutal government control. Like Sodom and Gomorrah. 
We have opposed unconstitutional Party Politics for years on this site. Political Parties are unconstitutional government entities, and as such, they should have no part in running the Constitutional government. But they do. Congressmen, Senators, Presidents and Justices are all driven more by Political Party agendas than by the Constitution today. They are, for the most part, Political Partisans, and not Constitutionalists. 
Just count the unconstitutional federal laws among the Fixing American Pages, and then count the unconstitutional regulating bureaucracies among the Cut the Spending Pages if you don't believe me. 
Every one of those unconstitutional federal laws, and every one of those unconstitutional giant and growing federal bureaucracies, was brought into being by officers of the federal government who violated their very oaths of office to do it. Solemnly sworn to uphold the Constitution in the performance of their Constitutional offices, they violated the Constitution and their oaths to do what they did, and their successors violate the Constitution and their oaths by keeping these laws and these bureaucracies in existence. 
The unconstitutional corruption has been at work for so long and the process has been so gradual that it hasn't been widely recognized for what it is. Comrade President Obama (peace be upon him) said that he would "transform" America. And he did, by putting the anti-Constitution process on steroids. All the unconstitutionality that came before his Presidency was minor when compared to what we see now before us. 
Obamunist Marxocratism was and is all anti-majority before it was anything else. The majority view had to be suppressed. The majority religion was Christian, so, Christianity had to be suppressed. The majority race was Caucasian, so, the white race had to be suppressed. The majority political opinion was Constitutional, so, the Constitution had to be suppressed. 
The Marxocrat Party made a strategic decision to form a majority of political Identity Groups with which to outnumber the white vote, and thereby defeat the majority. They even made serious inroads into getting white people to vote against themselves and against their own self interest. 
Think about that. They have induced shame in white people over being white. Enough so that they will even oppose their own race, which is to say, they oppose themselves. 
Most Marxocrat voters are convinced useful idiots serving the Marxocrat Party cause, and they simply don't know any better. But not all. 
The in-the-know Machiavellian authors and drivers of this political evil - the Sorosians, the Alinskyians, the Obamas and the Obamunists, the Clintons and the Clintonistas, the Marxocrat Party Leadership, the Marxocrat Deep-State Shadow-Government, the treacherous RINO Republicrats, the Washington Club, the up-and-coming Marxocrat Party Bitch Squad - all flat out oppose the Constitution and they flat out oppose the Rule Of Law. 
They just keep proving it. They are pushing the Marxocrat Party's evil Cloward-Piven Strategy up and down the line to bring about the economic collapse of America. Especially at the southern border. 
Before Globalism may advance any farther, America must fall. 
To achieve that end, the world's Marxists and the world's Islamists operate in political partnership. Marxism will support any movement that is anti-American; therefore, Marxism promotes, sponsors, protects and defends the growth of Islam inside America. The ultimate goal is the end of Constitutional America and the end of American super-power status. After that, the divergent forces of Globalism may confront one another for dominance, but not until America is out of the way. Islam, like Marxism, is the mortal enemy of America. 
Civil Jihad and Cultural Marxism are both freely operating in America. With the promotion and protection of the whole Marxocrat Party. 
Proper American Constitutional Poilitics.
Proper Constitutional Politics precludes Political Parties. 
Political Parties should be specifically outlawed at the federal level. 
The only proper "Partisanship" should be surrounding whether to go back to being a Constitutional Republic, or, to allow all the unconstitutional laws and all the unconstitutional bureaucracies to continue to exist. 
After all, we are either strictly a Constitutional Republic, or we are not. 
Our Constitutional Government is either limited in scope and power by Article One Section Eight, or it is not, and anything at all may be legislated into law.  
The Constitution either grants the Congress the authority to "delegate" any of its own sole legislative authority to other unelected, un-representative and unaccountable extra-constitutional entities it may invent, or it does not. 
Our Constitutional Congress either has absolutely exclusive authority to make new law, or it does not, and Courts, and Presidents, and unconstitutional bureaucracies, may just invent any new law out of thin air, and the Constitution may be damned. 
These are all very simple yes or no questions. All that is needed to answer them is the ability to read the very direct and very simple English language of the Constitution. The Constitution should not be beyond the reading comprehension of anyone with an 8th grade education. 
Elected and appointed officers of the federal government who violate the Constitution and violate their oaths of office need to be impeached from office and prohibited from ever holding constitutional office again. 
Voting in federal elections should be a legal requirement for all American citizens over the age of 21. Failure to vote in any national election should be a misdemeanor. 
Proof of citizenship should be a requirement of voter registration.
No one should register as a Political Party voter, but only as an American voter. There should be no Political Party primary elections. 
Primary elections should not be Party driven or have anything to do with Political Parties or Political Party goals, agendas, platforms or motives.
All voting should be done on one and the same day across the nation, with no early voting, late voting or any voting outside of the voting on election day. The only exception: the absentee ballot for those serving overseas or in hospital. 
Citizens who will not pledge allegiance to our flag, or will not sing our national anthem, or will not allow us our Constitutional Rights, or will impose alien unconstitutional "rights" above them and force citizens to recognize them, need to be stripped of the right to vote, at least, and perhaps stripped of American Citizenship, and all the Constitutional Rights attendant thereto as an encouragement for them to self-deport. 
The last thing Constitutional America needs is a lot of anti-American citizens hoping to vote Constitutional America out of existence. 
We never should have let it get this bad, but we did. And here we are. 
America has had more than enough of unlimited "unification" and "bringing us all together" with evil. It is now a time of dividing. Americans should not want to unite with evil, nor should Americans want to unite with their own future murderers or enslavers. It is time to divide them out from us and get back to being a Constitutional Republic.
What I am promoting here is the American Constitution. It proclaims itself to be the Supreme Law of the Land. It is our only ruler. Now, you may charge me with political belligerence, in that it is my way or the highway. But all I am promoting is the Constitution's way, not mine. It would be more accurate to say that it is God's way or hell. 
The only thing Truth has going for Him in this world is us. 
The restoration of Truth = Reality in the hearts and minds of men is now totally dependent upon you and me; if we don't do it, it won't get done.
Sign the Letter to your Bishop, and make our Church Catholic again. 
Join Cardinal Burke's Storm Heaven Rosary Campaign.
Get behind a President Trump and a Vice President Donald Trump Jr, and make America Constitutional again. 
Pray for a strategic collaboration between Abp. Vigano and Trump.
=====
EENS:  Extra Ecclesiam Nulla Salus
(Outside the Church there is no salvation)


With fear and trembling, work out your salvation--Phil 2:12
Seek the Truth; Find the Way; Live the Life.
Please God, and Live Forever.
=====
Sarcastic Acronym Hover-Link Footnotes: For the convenience of those readers using devices that lack a mouse, these footnotes are provided for all webpages, in case any webpage contains any hover-links. (If you don't have a mouse, you can't "hover" it over a link without clicking just to see the simple acronym interpretation. Click any footnote link to see the acronym and a detailed explanation; "hover" the mouse over it just to see the simple interpretation.)
SLIMC1
Secularist Liberal Intellectual Media Complex
GESGOEAEOT2
Gradually, Ever So Gradually, Over Eons And Eons Of Time
PEWAG3
Punctuated Equilibrium's Wild-Assed Guess
TTRSTF4
Them There Real Scientifical-Type Fellers
TTRSPTF5
Them There Real Smart Perfesser-Type Fellers
TTRSJTF6
Them There Real Smart Journalistical-Type Fellers
SNRTACBT7
Surely No Right Thinking Adult Could Believe Today
STNSEACPB8
Surely Today No Serious Educated Adult Could Possibly Believe
WDN9
We Don't Know
BMDFP10
Baboons, Mongrel Dogs, Filthy Pigs and ...
HBAACOTE11
Human Beings Are A Cancer On The Earth
ACLU12
Anti-Christian Litigation Union
FLORMPORIF13
Flagrant Liar, Or, Mindless Parrot, Or, Innocent Fool
MEJTML14
Marxist Ends-Justify-The-Means Liar
IEJTML15
Islamic Ends-Ends-Justify-The-Means Liar
MPAV16
Marxist Principles And Values
WBESSWG17
Wise, Benign, Elite, Super-Scientific World Governance
TRMITM18
The Reason Man's In This Mess
IYI19
Intellectual Yet Idiotic
TTRSCBTF20
Them There Real Smart Catholic Bishop Type Fellers
IACMPVND21
Illegal-Alien-Criminal Marxocrat-Party-Voting Nation-Destroyers
PEJTML22
Palestinian Ends-Justify-The-Means Liar
PSYOP23
"Psychological Operation" Mind Trick
CDC24
Covid Developmentally Challenged
LGBTQ+25
Every Letter Represents A Serious Psychotic sexual Identity Disorder
[All Web Pages listed in Site Map by date-of-publication;
oldest at the top, newest at the bottom of the list.]

Culture=Religion+Politics;  Who Are We?  Vic Biorseth
The Brilliantly Conceived Organization of the USA;  Vic Biorseth
Return to the BLOG page
Return to the HOME PAGE
Subscribe to our Free E-Zine News Letter
Comment
Respond to this WebPage immediately below the last comment.
Or,
---
Language and Tone Statement

Please note the language and tone of this monitored Website. This is not the place to just stack up vulgar one-liners and crude rejoinders.  While you may support, oppose or introduce any position or argument, submissions must meet our high Roman Catholic and Constitutional American standards of Truth, logical rigor and civil discourse.  We will not participate in merely trading insults, nor will we tolerate participants merely trading insults.  Participants should not be thin-skinned or over sensitive to criticism, but should be prepared to defend their arguments when challenged.  If you don't really have a coherent argument or counter-argument of your own, sit down and don't embarrass yourself. Nonsensical, obscene, blindly & doggedly anti-Catholic, anti-American, immoral or merely insulting submissions will not be published here.  If you have something serious to contribute to the conversation, be prepared to back it up, keep it clean, keep it civil, and it will be published.  We humbly apologize to all religious conservative thinkers for the need to even say these things, but the Hard Left is what it always was, the New Leftist Liberals are what they are, and the Internet is what it is. 
"Clickbait" advertising links are not acceptable for posting here. 
If you fear intolerant Leftist repercussions, do not use your real name and do not include email or any identifying information.  Elitist Culturally Marxist Pure Authoritarians cannot and will not tolerate your freedom of speech or any opposition to their rigid authoritarian, anti-equality, anti-life, anti-liberty, anti-property, hedonistic, anti-Constitution, pro-Marxist, pro-Islam, anti-Catholic, anti-Christian, anti-Semitic, anti-male, sexist, pro-homosexual, anti-heterosexual, anti-white, racist, anti-Western, anti-American, Globalist, anti-Nation, blatantly immoral, totally intolerant and bigoted point of view. 
Copyrighted Material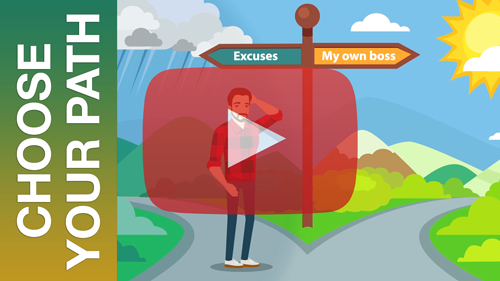 Solopreneur Opportunity Links, for a
Solo Build It WebSite