Site best viewed on a computer screen - not optimized for cell phones
Latest 50 articles published or updated here: BLOG (Web-Log) Page

The General Practitioner (GP) Medical Doctor: Another Extinct Species?
In the age of specialization and narrow expertise, there is no GP to be found, nor is broad-based knowledge and common-sense to be found in any other field.
Especially so in Politics.
Vic Biorseth, Saturday, March 21, 2020
https://www.CatholicAmericanThinker.com/
When we were growing up in the Detroit projects back in the '50s our family doctor made house calls. Doctor Belden was a black MD who not only made house calls, but house rounds, and also hospital rounds. That was the norm back then. He always had everything he needed with him, including a nurse, and he knew everything. Literally. Pediatrics, geriatrics, obstetrics, gynecology, orthopedics, cardiology, internal medicine, surgery, - you name it, he knew it and practiced it. over his career he probably delivered thousands of babies, but he wasn't known as a baby doctor - but he certainly was the one doctor any expectant mother would prefer to be there when it was her time to give birth. 
He was practically a one man health care system. And a business man. 
That was then, and this is now. 
Doctors specialize now, even before they get out of medical school. They become expert at one thing, and that's it. So do lawyers. So do a lot of engineers. So do scientists. Nobody really learns it all; nobody sees or fully understands the really big picture; Today, most of the specialized professional "experts" know their specialty inside out, but they don'e even know their own business, because they weren't the kind of business men Doctor Belden was. Today, they are essentially highly paid employees in some health-care firm, or some law firm, or some architectural or research or aerospace firm, or whatever. Which kind of removes them from the "professional" category, in my mind. They're not in business for themselves at all. 
Once, the term Professional described doctors, lawyers, etc., who were in private business for themselves. Now, it mostly denotes paid employees of some large corporate entity, little different than the rest of us. 
They know their own little area of practice, and that's pretty much it. the nuts and bolts of it, but not the books. Not the business.
It's the same with mechanics. If you know an old time done-it-all mechanic, you better stick with him till he retires or dies of old age, because the younger mechanics, too, are narrower thinking and lacking his broad knowledge and seen-it-all, done-it-all long experience. 
Specialization moved man from general to specific knowledge.
When America was new, the average citizen was a carpenter, a metal worker, an engineer, a builder, a hunter, a fisher, a farmer, a cook, a tailor, a builder, a transporter, a preacher, a medic, a soldier, etc., etc., etc. He cut his own trees, built his own house, procured his own food, raised his own family and even made his own tools. 
So, specialization was a good thing in most ways, because it freed men up from many necessary tasks and enabled them to live a less hard and less brutal life. But it was bad in that it took broad general knowledge and broad general hard experience away with its rise. 
Broad general knowledge and experience is the most important aspect of that quality we call simple common sense. The old GP, like Doctor Belden, was a big-picture doctor; he didn't just look at that broken bone, or that fever, or that shortness of breath as the one thing he had to fix. If he was attending a patient he looked at the whole patient, not just the specific, narrow problem of the moment. It was the broad knowledge, common sense way to operate. 
And that is what is largely lost today, even in education. Teachers, too, have become specialized. Everybody stays in their narrow corridor of super expertise, and few see the big picture. Today the people earning the highest degrees and possessing the most letters after their names are frequently the most proudly and even arrogantly narrow-thinking experts in their particular very specific fields. 
They are the "Experts". 
Did you ever notice that when a problem arises beyond the scope of any particular specialization, for example in medicine, that the approach always calls big conferences of all the experts in all related specialties? They have to discuss it to death and come up with trial solutions, because there is no old GP among them who is a big picture, broad spectrum common sense practitioner. 
And so it is with American politics today. Every time you turn around there's another conference going on, another blue-ribbon commission being appointed to solve some problem, another gaggle of experts being assembled, another unconstitutional bureaucracy being created for some special purpose, or another unconstitutional set of unlegislated, unrepresentative and unaccountable bureaucratic regulations being illegally created and enforced as if they were actual laws. 
It's the "Expert" way of running government and doing politics. 
Enter Donald J. Trump, Big-Picture Common-Sense President.
President Trump was ruffling "expert" feathers from the day he announced his candidacy for the Presidency. Today, he is plucking them. He is going through unconstitutional rules and regs like you know what through a you know what. Raising government revenue by cutting income taxes, and freeing an unduly restrained citizenry by eliminating regulations, all things the "experts" "know" cannot be done, should not be done, and none of them would ever do. They are the experts, after all. Since they are the experts, Trump, and we, should shut up and listen to them. 
With every tax cut, they all shout "How ya gonna pay for it?", in unison, even as the government revenues go up right before their very eyes. They can't help it. They are controlled and dominated by their own expertise. To question the authority of their expertise is to question what has become their very reason for being. It's entirely personal with them. They are so proud in their own certainty that, like Satan, they cannot ever admit that they might be wrong. 
They are convinced in their errors. Dedicated to their own expertise. It is what and who they are; if their expertise is questioned, it is personal. 
We, and Trump, should shut up and listen to them when they declare that life on earth is threatened by man-caused climate change, and the only hope all life on earth has rests in Marxocrats being elected to high office in American elections. And even then, the expert Marxocrats can only slow down the death of the planet, not stop it. And so, if humanity is to survive, we have to hurry up and colonize Mars, quick, before we go extinct. 
Right. 
They are dead certain of these things. And they are the experts. 
Elitist Pride and their own "expertise" have rendered them stupid. 
Look at their Coronavirus Machiavellian attempt to terrorize the citizenry out from under their own Constitution, to be willingly and even self-herded into the planned great global Commune, where they would all supposedly be safe. 
Let's all just take a deep breath and look at the actual numbers. 
Flu Vurus v Cold Virus

Infections

Fatalities

Fatality Rate

Spanish Flu World Wide


500,000,000

50,000,000

10%

Coronavirus World Wide

247,488

10,064

4%

Coronavirus USA

14,366

217

1.5%
Coronavirus stats were taken from Coronavirus Update Live the morning of March 20, 2020. 
The reason the USA fatality rate is lower than that of the outside world is that American citizens are healthier than the citizens of the outside world, and American has more and better private health care than the outside world. And this is due to American Capitalism more than anything else. 
The more Socialist and less Capitalist any nation is, the higher that nations death rate will be, for Coronavirus and every other malady known to man. And the reverse is true. The more Capitalist and the less Socialist, the lower all fatality rates will be. Governments are just not very good at the practice of medicine. 
Nor is any government in any way better at taking care of the needs of the citizenry than are the citizens themselves when they are free to do so. 
We pointed out in the Quarantine Uninfected Free Enterprise treatment that this may be the first time in history that the government tried to quarantine all those who were not infected. The healthy citizenry. In effect, to quarantine everyone in the nation. 
The effect is to completely shut down the whole American economy. Quoting from the article, 
What we are looking at here is a soft form of undeclared Marshal Law, willingly complied with by a well prepared, mal-educated and now thoroughly panicked citizenry. We, or most of us, have already been transformed from can-do, self-reliant, rugged-individualist sovereign citizens, and the final check on Constitutional government, into, essentially, compliant and obedient domestic servants of Der Stadt.
The Marxocrats and the Globalists, world-wide, advise President Trump to put his Presidency aside and follow the advice of the "experts". And they advise the now panic-stricken citizenry to put aside their Constitutional rights and follow the advice of the "experts". 
Unelected, unrepresentative, unaccountable "experts", and professional deep-state bureaucrats. 
American Capitalism is, or was, rooted in a citizenry who held and exercised the American Constitutional Rights. When those rights are either taken away of meekly surrendered, Capitalism no longer exists. 
And both individual and national wealth production goes with it. 
And we wind up a Socialist nation by default. Kiss your Constitution goodbye. And they will switch from soft to hard Marshal Law in a heartbeat, in this "emergency situation" and do it "for the good of all", and many citizens will go along with it, if the globalists get away with it. And then, the hammer will fall. 
Again, what's the difference between Socialism and Communism?
Communism is Socialism imposed on a population at the point of a gun. 
And again, that is the proper and the perfect definition of Communism.
We see the exact same evil, underhanded "gentle herding" of the Catholic laity and the remaining still-Catholic clergy out of Catholicism and into Socialism/Communism. The Coronavirus pandemic has been weaponized and capitalized on by the homocentric and criminally corrupt Social Justice, Rainbow-Flag, all-inclusive, syncretism-promoting, tradition-opposing, doctrine-ignoring Catholic Bishopric. 
They have allowed Bella Dodd's Communists and homo-predators to exist, persist, advance, recruit, train and promote more of their own kind, in their own ranks, for far too long, and now they have allowed them to put themselves and their evil causes in charge of the whole Catholic hierarchy. 
What we are left with are a majority of Catholic Bishops who are evil men, and a minority of Bishops who are cowed into silence, or worse; participation in evil. If they do not commit the sins of their brothers, they help cover them up, entangling themselves in a web of evil. 
At the very least, they do not say what they know to be true. 
You know that, at the very least, courage is missing when your Bishop shuts down the Holy Mass in his particular church because someone might catch their death in a cold. They don't even wonder how many might catch their permanent death from lack of Eucharist.  
No American government official of any rank could legally order Catholic Churches closed. Only Bishops could do that here. If the government tried to shut the Churches, the Bishops, if they are true to their ordinations, should refuse, even under pain of death, as many have historically done in past incidents all over the world. But not these; not today in America, and not even in the Vatican. 
What this tells us is that we have American Bishops who may be just as Communist, just as anti-American, just as anti-Catholic as any politician who may be found in the American Marxocrat Party. 
Or worse. Some of the highest ranking Bishops in America have already been shown to have the "morals" of
BMDFP10
and Cardinal Bernardin.
Enter President Trump, the non-medical GP President
Trump is playing their game, and turning it back on them. He recommends what they recommend, but he doesn't command more than Federalism allows. He doesn't order anything closed; governors and mayors do that. But he doesn't resist. Look at the bevy of "Experts" behind him every time he speaks now, which is just about every day. He lets the Experts do most of the talking. 
And, because of Trump's actions, note what's happening in America and in the world during this Chi-Com-Virus world crisis. 
China's economy is being hurt more than ours; ours can stand it in both the short and long runs; China's cannot.
Supply chains are moving out of and away from China.
The evil Marxist anti-American mainstream media is being publicly exposed and systematically destroyed on live TV.
The American borders are being more and more secured, both in actual fact and in the thinking of the American citizenry.
As more Chi-Com-Virus test kits are produced and actually used, the more the USA death rate is coming down; the more people found to be infected, the lower the death rate will be seen to be. It may eventually get into the fractions of 1%
The Marxocrat Party governed states, which are the most Socialist and least Capitalist, have the highest infection rates and the highest death rates, just like the most Socialist and least Capitalist nations out there. 
Marxocrat Party run California, New York and Illinois have shut down all industry and ordered people into their homes under semi-house arrest to get their higher numbers under control. 
Note also how the philosophically Communist mainstream media and governors of California, New York and Illinois all urge President Trump to shut down all business and all employment in the nation, so that we have one cohesive dictatorial plan operating in the whole nation. And note well how President Trump seemingly mildly declines the invitation, without condemning the governors for having done it in their own states. 
I love his "We'll see" responses to questions as might issue from children.
What they are really after is the destruction of the whole nation's economy, bringing about a depression in America and the world. Another opportunity for Revolution; another opportunity for the elimination of rule of law; perhaps the best ever opportunity for the elimination of the world's only Nation Of Laws, and the elimination of Constitutional America.
Americans are not ruled by men, but by the law. Who else can say it? We have no ruler other than our Constitution. Everyone else on earth is ruled by men, or by one man. Not us.
We are a nation of laws and not of men.
The philosophical Communists would love to destroy the Church, too, but they cannot do that, because it cannot be done. One way or another, the Church will come out of this crisis, too. 
This crisis is going to end. And if it ends the way I think it will end, a whole lot of "Experts" are going to look really, really bad in the eyes of the American public. And a whole lot of cowardly "Catholic" Bishops will be with them in that same reviled and disgusting boat.
They will have all been Trumped, tripped-up and Trumpled.
---
The only thing Truth has going for Him in this world is us. 
The restoration of Truth = Reality in the hearts and minds of men is now totally dependent upon you and me; if we don't do it, it won't get done.
Sign the Letter to your Bishop, and make our Church Catholic again. 
Join Cardinal Burke's Storm Heaven Rosary Campaign.
Get behind a President Trump and a Vice President Donald Trump Jr, and make America Constitutional again. 
Pray for a strategic collaboration between Abp. Vigano and Trump.
=====
EENS:  Extra Ecclesiam Nulla Salus
(Outside the Church there is no salvation)


With fear and trembling, work out your salvation--Phil 2:12
Seek the Truth; Find the Way; Live the Life.
Please God, and Live Forever.
=====
Sarcastic Acronym Hover-Link Footnotes: For the convenience of those readers using devices that lack a mouse, these footnotes are provided for all webpages, in case any webpage contains any hover-links. (If you don't have a mouse, you can't "hover" it over a link without clicking just to see the simple acronym interpretation. Click any footnote link to see the acronym and a detailed explanation; "hover" the mouse over it just to see the simple interpretation.)
SLIMC1
Secularist Liberal Intellectual Media Complex
GESGOEAEOT2
Gradually, Ever So Gradually, Over Eons And Eons Of Time
PEWAG3
Punctuated Equilibrium's Wild-Assed Guess
TTRSTF4
Them There Real Scientifical-Type Fellers
TTRSPTF5
Them There Real Smart Perfesser-Type Fellers
TTRSJTF6
Them There Real Smart Journalistical-Type Fellers
SNRTACBT7
Surely No Right Thinking Adult Could Believe Today
STNSEACPB8
Surely Today No Serious Educated Adult Could Possibly Believe
WDN9
We Don't Know
BMDFP10
Baboons, Mongrel Dogs, Filthy Pigs and ...
HBAACOTE11
Human Beings Are A Cancer On The Earth
ACLU12
Anti-Christian Litigation Union
FLORMPORIF13
Flagrant Liar, Or, Mindless Parrot, Or, Innocent Fool
MEJTML14
Marxist Ends-Justify-The-Means Liar
IEJTML15
Islamic Ends-Ends-Justify-The-Means Liar
MPAV16
Marxist Principles And Values
WBESSWG17
Wise, Benign, Elite, Super-Scientific World Governance
TRMITM18
The Reason Man's In This Mess
IYI19
Intellectual Yet Idiotic
TTRSCBTF20
Them There Real Smart Catholic Bishop Type Fellers
IACMPVND21
Illegal-Alien-Criminal Marxocrat-Party-Voting Nation-Destroyers
PEJTML22
Palestinian Ends-Justify-The-Means Liar
PSYOP23
"Psychological Operation" Mind Trick
CDC24
Covid Developmentally Challenged
LGBTQ+25
Every Letter Represents A Serious Psychotic sexual Identity Disorder
[All Web Pages listed in Site Map by date-of-publication;
oldest at the top, newest at the bottom of the list.]

Culture=Religion+Politics;  Who Are We?  Vic Biorseth
The Brilliantly Conceived Organization of the USA;  Vic Biorseth
Return to the BLOG page
Return to the HOME PAGE
Subscribe to our Free E-Zine News Letter
Comment
Respond to this WebPage immediately below the last comment.
Or,
---
Language and Tone Statement

Please note the language and tone of this monitored Website. This is not the place to just stack up vulgar one-liners and crude rejoinders.  While you may support, oppose or introduce any position or argument, submissions must meet our high Roman Catholic and Constitutional American standards of Truth, logical rigor and civil discourse.  We will not participate in merely trading insults, nor will we tolerate participants merely trading insults.  Participants should not be thin-skinned or over sensitive to criticism, but should be prepared to defend their arguments when challenged.  If you don't really have a coherent argument or counter-argument of your own, sit down and don't embarrass yourself. Nonsensical, obscene, blindly & doggedly anti-Catholic, anti-American, immoral or merely insulting submissions will not be published here.  If you have something serious to contribute to the conversation, be prepared to back it up, keep it clean, keep it civil, and it will be published.  We humbly apologize to all religious conservative thinkers for the need to even say these things, but the Hard Left is what it always was, the New Leftist Liberals are what they are, and the Internet is what it is. 
"Clickbait" advertising links are not acceptable for posting here. 
If you fear intolerant Leftist repercussions, do not use your real name and do not include email or any identifying information.  Elitist Culturally Marxist Pure Authoritarians cannot and will not tolerate your freedom of speech or any opposition to their rigid authoritarian, anti-equality, anti-life, anti-liberty, anti-property, hedonistic, anti-Constitution, pro-Marxist, pro-Islam, anti-Catholic, anti-Christian, anti-Semitic, anti-male, sexist, pro-homosexual, anti-heterosexual, anti-white, racist, anti-Western, anti-American, Globalist, anti-Nation, blatantly immoral, totally intolerant and bigoted point of view. 
Copyrighted Material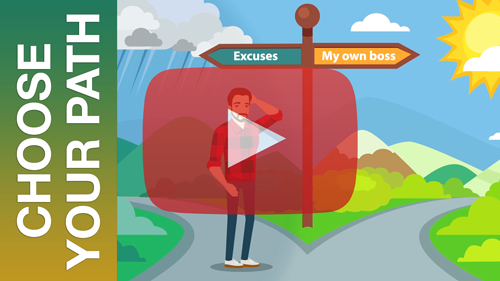 Solopreneur Opportunity Links, for a
Solo Build It WebSite