Site best viewed on a computer screen - not optimized for cell phones
Latest 50 articles published or updated here: BLOG (Web-Log) Page

A New Trumpian Phoenix America Rises From Marxocrat Party Ashes.
Trumpian Americanism Wins Again, and as she rises, the Globalist-Communist New World Order is consumed in its own evil flames.
Vic Biorseth, Thursday, September 24, 2020
https://www.CatholicAmericanThinker.com/
It isn't so much that America has gone Trumpian as it is that Trump is just an old time American. Through the Trump Presidency, what's old is made new again. It's a cleansing. 
What Trump has awakened, deep in the hearts of the majority, is that which has been increasingly smothered and beaten down by the political powers of Globalism, but is still there. Call it American Can-Do-ism. 
We all immediately recognize in Trump that old time American Rugged Individual who stands on his own, makes his own way, takes care of his own and is independent of any Political Party or any government aid. He sees Political Parties and Governments as things that must be dealt with rather than depended upon. 
And we immediately recognize and remember that America was made by and is intended to be a nation of free, liberated, individual citizens. That's what the Constitution is about, why the Constitutional Rights exist, and that is who and what we are. And we remember. 
So, are we all going Trumpian, or becoming old time Americans again? 
The Communal Thinking of Communism Opposes All Of That.
The fatally flawed "It Takes A Village" commune-thinking globalism that has been enculturated into America by the Cultural Marxism movement fools Americans into willingly trading their own independence for dependency. 
Dependency on what? On the government, or so the dependent thinks, because the government gives out the benefits the dependent depends upon. But really, it's dependency on a Political Party; the one that is the most communal-rights thinking, and the one that is seeking to make itself the sole (and ruling) Political Party, with dictatorial ruling power.
With the willing cooperation of an eventually dependent citizenry. 
It is the minds and the souls of the citizenry that are being enslaved, rather than the bodies. But the body will follow the mind. Once our once held dear citizen-freeing American Constitution no longer rules at all, the old time chains will return with a vengeance. 
Nothing in politics is more important than individual independence.
Nothing in America is more valuable than the independent citizen. 
Trump, single-handedly, turned Globalism and Communal-Thinking back on itself, enraged and infuriated it, drove it insane, and it is now madly burning it's own Marxocrat Party-owned and operated jurisdictions, and ever increasingly destroying itself. 
Let Trumpianism Build an American Agenda.
Let us build upon the new beginning Trump has given us by the grace of God, and make America Constitutional again. And that means making all American citizens independent again. 
Agenda Item: Make American Federal Law Moral Again.
Early America was a highly moral nation because her law was highly moral. Most Americans today have lost track of exactly what that means. How is (or was) anything determined to be moral, or immoral? 
By religion. Morality flows from religion. There is no other source for morality. Total lack of religion, or atheism, is amoral, meaning it has no fixed standard for morality, and therefore it has no fixed standard for law. In atheistic governments, morality is dictated by the government, and morality conforms to the personal proclivities of the governing authority, which is almost always a particular dictator at the head of a Political Party.
So atheist morality is based on variable personal opinion. Opinion blows with the wind and is infinitely variable and changeable over time. 
Religious moral law is as fixed and as permanent as is the religion itself. All religious moral law is more permanent than atheistic opinion of the moment. But only one religion has never changed, and only one religion has an unchanged and unchangeable moral law. 
I have never understood the "religion is personal" argument. To me, religion is reality. What's personal about reality?
Reality is unaffected by personal opinion or belief, however sincere. A religion is either real, or it is not. It does not matter at all what anyone, or even what everyone thinks about it; a religion remains what it is. 
To me, religion is as valid a political topic as any other, and everyone who engages in politics should be open to religious discussion and debate.
In point of fact, religion is the most important topic to be considered in the public arena of politics. Why? Because secular law, in any culture, is based upon moral law, and moral law flows forth from religion. 
The American Declaration and the American Constitution were both written, argued, settled and ratified by men who recognized, lived within and ordered their lives by Christian Morality. Christian Morality was the basis for both of those documents and for all American secular law. Christian Morality was how Americans knew right from wrong. Arguments over what was right versus wrong were settled, in court, in the home, in the marketplace and out on the street, in accordance with Christian Morality.
American law flows from the Ten Commandments and the Creeds. 
The most law abiding citizens lived by the "spirit" of the law, and it's important to know what that means. St. Paul wrote of disciples not being under the law any more, because they lived by the spirit, divorced from the world. Emphasizing the example of Christ, living as He lived, they didn't have to worry about the letter of the secular law, because, so long as the law was moral law, they who lived by the spirit were automatically fulfilling the law. Not because the law was written and not because the law was enforced, but because they didn't even have to think about the letter of the law, living as Christ lived. 
Where "living in the spirit" of the law started going off the tracks in America was when the secular law stopped being moral law and actually opposed Christian Morality. 
There is nothing moral, in the Christian sense of morality, about abortion. There is noting moral about homosexuality. There is nothing moral about any form of sexual perversion, fornication, cohabitation, adultery or any of the mortal sins championed today by the Marxocrat Party, the News Media and Hollywood nobility. 
By an amazing coincidence, there is nothing Constitutional about any of these mortal sins either. That means they are all illegally established in federal law. 
If it isn't listed among the limited and enumerated legislative powers of the federal government in Article One Section Eight, an/or if it in any way infringes any Constitutional right of the citizenry, then it is illegal and unconstitutional, either for being out-of-scope at the federal level or it is a violation of the Constitution, which it cannot be and still be law. 
Any Congressman, Senator, President or Supreme Court Justice who in any way participated to establish such an unconstitutional thing in law violated both the Constitution and the oath of office to do it, which would be an impeachable offense on its face. 
The 1803 Marbury v Madison case established the principle of judicial review, by which the Supreme Court could nullify unconstitutional law by recognizing it as unconstitutional and declaring it null and no law. It remains for the other two coequal branches to do the same sort of thing. There is nothing in the constitution granting the Court any special interpretive authority superior to the other two coequal branches.
Congress legislates all federal laws, the Presidency enforces all federal laws and the Court adjudicates cases in federal law that are brought before it. All three branches act in strict accordance with the constitution, which means that all three branches must "know" the constitution
Any President, if he found a law to be unconstitutional, could simply declare it to be unconstitutional, null and no law, just as the Court did in Marbury v Madison. The unconstitutionally established "laws" he could so nullify are legion. 
We have before us example cases of 1947 Everson v Board of Education, Roe v Wade, Doe v Bolton and Obergefel v Hodges, just for openers. In all of these example cases, 
The Court, and not the Congress, originated a new law, in direct violation of Article One Section One granting exclusive power of the Congress to legislate new law, and/or, 
The precedent-setting legal decision violated an existing constitutional right of the citizenry (e.g., Everson v Board of education violated freedom of worship), and/or,
The case before the court involved a matter not mentioned among the limited and enumerated powers of the Congress to address in legislating new law (Article One Section Eight), it didn't exist in federal law, and thus the Court should not have even addressed the matter, and/or, 
The matter before the Court was, Constitutionally, a matter for state or lower jurisdictions to handle and not a federal case at all, because no federal law was involved.  

If the opposition wanted to establish any of these moral abominations in federal law the proper way to do it would be to draw up and approve a Constitutional Amendment, and send it out for ratification by a super-majority of at least 38 states. Then, and only then, it could be addressed in federal law.  
Very simple; nothing to it. President Trump or a future Trumpian President (perhaps one of the Trump children) could simply declare any or all of these example cases to be unconstitutional, null, no law and no precedent. If you think the criminal Marxocrats and their more criminal elements are insane now, one Presidential action like this would set their hair on fire and drive them bat-crap crazy. 
Only a Trumpian President would dare to do such a thing. Everyone else in Washington would just let it ride, and get worse, and eventually bring constitutional America down. Mustn't rock the boat, or make things worse, or bring all the rats out from under the woodwork into the light of day, or finally settle any critically serious constitutional argument. Better to play nice, cross the aisle, work in bipartisan cooperation with the criminal Marxocrats, smile, and just keep pretending to be pro-American. 
Agenda Item: Restore the Senate to Statesmanship.
Repeal the 17th Amendment and return the Senate to a state-representative body rather than a democratically elected body of politicians, to counteract the purely political House, as originally intended by the authors and ratifiers of the Constitution. 
Sitting Senators would be allowed to serve out their terms of office, and then the state governments would go back to appointing their own state Senators to represent the state governments in Washington. Constitutionally, we are a democracy-limiting Constitutional Republic, and not a democracy, for good reason. Pure democracy does not work, even in the short run, for reason of the volatility of popular emotion, which can be fired-up by politicians for political reasons. A good example of a pure democracy would be a lynch mob. Or, the howling mob that ruled France during the French Revolution. 
America needs to get back to being a Constitutionally Ruled Republic.
Agenda Item: Abolish the Income Tax.
Repeal the 16th Amendment and abolish all taxes on American citizens with the sole exception of one federal consumption (sales) tax, as exemplified by the Fair Tax. The economy-boosting tax change could be implemented immediately, before the final repeal, by simply setting all income tax rates to zero, as explained in the Fast Track for Fair Tax. 
Wilson's graduated income tax was implemented to fulfill one of the Pillars of Communism laid out in the Communist Manifesto, and it has only harmed America economically and placed the citizenry under unnecessary government restrictions and controls. We have no need of an IRS, and no need to ever file any tax returns to the government, ever again. 
Think about it. What business is it of the government how much money you make, or how much money your Pastor makes, or what you own, and why should you pay any tax at all on anything you earned or you own or you inherit? 
Agenda Item: Abolish the FED.
Repeal the Federal Reserve Act of 1913. Why do we even have a Secretary of the Treasury if the FED is "independent" of his authority? Why on earth should any cabal of bankers be independently in absolute control of the keeping of American treasure and the minting and coining of American currency? Is this arrangement not ripe for corruption and the rise of crony-capitalism? Is it not the fulfillment of Item number 5 in the Pillars of Communism? 
American treasure needs to be back under the exclusive and tight control of the US government. 
Agenda Item: Oppose Criminal Abolition of Electoral College.
Constitutionally, it would take a constitutional amendment, ratified by a super-majority of states, to abolish the electoral college; but the Marxocrat Party does not abide by the Constitution and will seek ways around it, or ignore it, or even abolish the whole thing. Why? Because they are Marxist. They would prefer to put it up for a vote by the whole population. They can't legally do that, but that doesn't mean they won't do it. They oppose the rule of law. 
Why do they want to turn us into a Democracy? Again, they are Marxist. 
Democracy is the road to socialism. --Karl Marx.

Democracy is indispensable to socialism. --Vladimir Lenin.

The political form of a society wherein the proletariat is victorious in overthrowing the bourgeoisie will be a democratic republic. --Vladimir Lenin

Don't let them do it. We are a Constitutionally Ruled Republic. 
Agenda Item: Proposed Constitutional Amendment.
A Constitutional Amendment to establish rules for the acceptance of any new state into statehood in the United States of America. 
The territory must seek statehood by popular vote and by formal request to be admitted as a state.
The request must be approved by a super-majority of existing states, as if it were another Constitutional amendment. 
What these agenda items are driving at. 
The unique thing about America once was and still should be, that:
Each State is a Sovereign State.
Each Citizen is a Sovereign Citizen. 
The Federal Government Knows and Respects That.
That is what we must get back to to remain the USA as constituted into being. 
What we have collectively lost track of is the One Important Thing, and when we lose track of that, we begin going down wrong paths. Having made that first wrong turn, the farther we go, as the error multiplies, the farther from truth we go and the more lost we become. 
In Christianity, man is saved or man is damned by his own free will choices. No one can gain everlasting life for you; you have to work to achieve it for yourself, or you will go to hell. 
In America, in this worldly life, you will prosper or you will languish, again, by your own free will choices. No one is going to make you do well in this life other than yourself. 
In Christian communities, charity abounds, and the widow, the orphan, the disabled are taken care of. 
In Atheist communities, they are not. They are "empathized" with, and their situations are politicized. 
(See One Thing, and Christ or Chaos.)
---
The only thing Truth has going for Him in this world is us. 
The restoration of Truth = Reality in the hearts and minds of men is now totally dependent upon you and me; if we don't do it, it won't get done.
Sign the Letter to your Bishop, and make our Church Catholic again. 
Join Cardinal Burke's Storm Heaven Rosary Campaign.
Get behind a President Trump and a Vice President Donald Trump Jr, and make America Constitutional again. 
Pray for a strategic collaboration between Abp. Vigano and Trump.
=====
EENS:  Extra Ecclesiam Nulla Salus
(Outside the Church there is no salvation)


With fear and trembling, work out your salvation--Phil 2:12
Seek the Truth; Find the Way; Live the Life.
Please God, and Live Forever.
=====
Sarcastic Acronym Hover-Link Footnotes: For the convenience of those readers using devices that lack a mouse, these footnotes are provided for all webpages, in case any webpage contains any hover-links. (If you don't have a mouse, you can't "hover" it over a link without clicking just to see the simple acronym interpretation. Click any footnote link to see the acronym and a detailed explanation; "Hover" the mouse over it just to see the simple interpretation.)
SLIMC1
Secularist Liberal Intellectual Media Complex
GESGOEAEOT2
Gradually, Ever So Gradually, Over Eons And Eons Of Time
PEWAG3
Punctuated Equilibrium's Wild-Assed Guess
TTRSTF4
Them There Real Scientifical-Type Fellers
TTRSPTF5
Them There Real Smart Perfesser-Type Fellers
TTRSJTF6
Them There Real Smart Journalistical-Type Fellers
SNRTACBT7
Surely No Right Thinking Adult Could Believe Today
STNSEACPB8
Surely Today No Serious Educated Adult Could Possibly Believe
WDN9
We Don't Know
BMDFP10
Baboons, Mongrel Dogs, Filthy Pigs and ...
HBAACOTE11
Human Beings Are A Cancer On The Earth
ACLU12
Anti-Christian Litigation Union
FLORMPORIF13
Flagrant Liar, Or, Mindless Parrot, Or, Innocent Fool
MEJTML14
Marxist Ends-Justify-The-Means Liar
IEJTML15
Islamic Ends-Ends-Justify-The-Means Liar
MPAV16
Marxist Principles And Values
WBESSWG17
Wise, Benign, Elite, Super-Scientific World Governance
TRMITM18
The Reason Man's In This Mess
IYI19
Intellectual Yet Idiotic
TTRSCBTF20
Them There Real Smart Catholic Bishop Type Fellers
IACMPVND21
Illegal-Alien-Criminal Marxocrat-Party-Voting Nation-Destroyers
PEJTML22
Palestinian Ends-Justify-The-Means Liar
PSYOP23
"Psychological Operation" Mind Trick
CDC24
Covid Developmentally Challenged
LGBTQ+25
Every Letter Represents A Serious Psychotic sexual Identity Disorder
[All Web Pages listed in Site Map by date-of-publication;
oldest at the top, newest at the bottom of the list.]

Culture=Religion+Politics;  Who Are We?  Vic Biorseth
The Brilliantly Conceived Organization of the USA;  Vic Biorseth
Return to the BLOG page
Return to the HOME PAGE
Subscribe to our Free E-Zine News Letter
Comment
Respond to this WebPage immediately below the last comment.
Or,
---
Date:  Thu Sep 24 2020
From:  Vic Biorseth
Comment:  

Got home from work today, ate my dinner, logged on and found out, yep, it happened again. Apparently, crony-capitalist typical Marxocrat billionaire Mark Zuckerberg has ordered Facebook to cut the "likes" on this and other new pages in this site. The number went to zero, again, as it has on other recent new webpages. 
You can prove it for yourself right here. "Like" this page on Facebook, and then refresh it and look at the count. It will have gone down, or it will have stayed at zero.
Go ahead; try it. 
(I don't get on Facebook any more; I only submit new webpages to it, and that's it. See the Facebook Hacker pages.)
Zuckerberg must really hate America. 
Regards,
Vic
---
Language and Tone Statement

Please note the language and tone of this monitored Website. This is not the place to just stack up vulgar one-liners and crude rejoinders. While you may support, oppose or introduce any position or argument, submissions must meet our high Roman Catholic and Constitutional American standards of Truth, logical rigor and civil discourse. We will not participate in merely trading insults, nor will we tolerate participants merely trading insults. Participants should not be thin-skinned or over sensitive to criticism, but should be prepared to defend their arguments when challenged. If you don't really have a coherent argument or counter-argument of your own, sit down and don't embarrass yourself. Nonsensical, obscene, blindly &doggedly anti-Catholic, anti-American, immoral or merely insulting submissions will not be published here. If you have something serious to contribute to the conversation, be prepared to back it up, keep it clean, keep it civil, and it will be published. We humbly apologize to all religious conservative thinkers for the need to even say these things, but the Hard Left is what it always was, the New Leftist Liberals are what they are, and the Internet is what it is.
"Clickbait" advertising links are not acceptable for posting here. 
If you fear intolerant Leftist repercussions, do not use your real name and do not include email or any identifying information.  Elitist Culturally Marxist Pure Authoritarians cannot and will not tolerate your freedom of speech or any opposition to their rigid authoritarian, anti-equality, anti-life, anti-liberty, anti-property, hedonistic, anti-Constitution, pro-Marxist, pro-Islam, anti-Catholic, anti-Christian, anti-Semitic, anti-male, sexist, pro-homosexual, anti-heterosexual, anti-white, racist, anti-Western, anti-American, Globalist, anti-Nation, blatantly immoral, totally intolerant and bigoted point of view. 
Copyrighted Material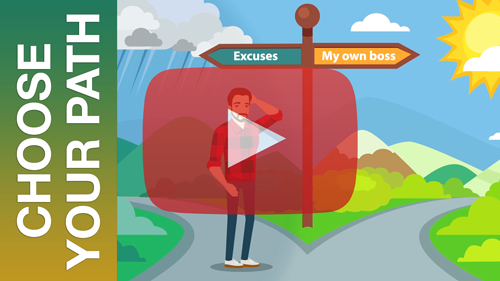 Solopreneur Opportunity Links, for a
Solo Build It WebSite