Site best viewed on a computer screen - not optimized for cell phones
Latest 50 articles published or updated here: BLOG (Web-Log) Page

On The Multiple Anti-American Herds of Domesticated American Citizens.
Unthinking "Domesticated" American Citizens are the seditious Marxist products of Seditious Marxist Academia. Git along little doggies.
Vic Biorseth, Friday, June 26, 2020
https://www.CatholicAmericanThinker.com/
We have herein emphasized the popular growth of insidious progressive domesticated thought originated here and in other nations by Joseph Stalin's Popular Front and the Frankfurt School. It was allowed to grow into the Cultural Marxism movement that dominates so much thinking in America today, in government, in academia, in all formal education, in all news reporting and in all popular entertainment, including even major league and collegiate sports. Seditious Marxist political thought today owns and operates the American Marxocrat Party. 
To the degree that the Marxocrat Party (and Marxist Domesticated Thought) is represented in the Senate, the House and the Supreme Court, to that same degree are the Senate, the House and the Supreme Court actually seditious anti-American institutions. 
To the degree that the Marxocrat Party (and Marxist Domesticated Thought) is represented in State, City, Township and County governments, to that same degree are those governments actually seditious anti-American institutions. 
And what this insidious, invasive thinking opposes the most is, of course, The American Idea, spoken of in the Indiscriminate page, as quoted here: 
America was a new kind of republic, not fitting the mold of any other democratically elected government in all of history. 
The USA was and is the only nation ever to be conceived, declared into being and eventually constituted as a nation ruled not by men, but only by her constitution. The government itself was to be ruled, equally with the people, by the constitution. That is what is meant when we say the the USA is a nation of laws and not of men. Our only ruler is our constitution, and all men stand equal before that constitution, which is the supreme law of the land. 
That is why many of the authors, contributors, framers and ratifiers of both the Declaration and the Constitution were on occasion moved to tears by the beauty and majesty of what they, and God, had wrought.
The citizenry were to become a self-governing people. 
The Government could only activate, act within, protect and enforce 

the Constitution.
Those two fundamental pillars of the American Way are why the USA has outlasted Tocqueville's prediction, and lived longer than any other Republic ever to come into existence. That is the American idea; I submit that, before she is anything else, America is that idea. 
If anyone wants to adopt a political ideology, this is the one to adopt. 
To understand the unique beauty and power of the American idea, study the Declaration itself, and the Constitution itself. 
That is the idea that Marx himself hated the most, because it had beat him to the punch; it was the first "classless" nation in world history. America was to have no classes; all men were to be equal. The Constitution itself specifically prohibits titles of nobility. So Marx had to conjure-up imaginary classes where they did not exist, and he settled on the haves and the have-nots, and elaborated on that theme.
The false promise of Marx was equality of money and the elimination of poverty, despite the impossibility of that promise. The world has always had and will always have the poor (Matt 26:11; John 12:8) no matter what anyone tries to do about it. While pretending to uplift man and end poverty, what Marx really set out to do was to slaughter the Bourgeois Middle Class, converting it's survivors into either obedient dependents of or employees of the new tyrannical state. 
Early America had two American Idea rule-violating classes, in the Planter Class and the Slave Class. Slavery opposed the American Idea, but the Planters at that time had enough money and enough political clout to keep slavery alive through the Revolutionary War. But they then began to lose the political argument with the American Idea Abolitionists. That political argument culminated in the Civil War, by which time the Planters were all represented by the Democrat Party - the forerunner of today's Marxocrat Party. 
There exist today numerous and multiplying herds of Cultural Marxism's unthinking domesticated American citizens. 
Probably the largest domesticated herd out there is the herd that has been made to believe in the Marxist PSYOPS created psychological tricks and popularized myths of "systemic racism", "institutional racism", "white supremacy", "white privilege", "national racism", "inherent racism of whites", and even the incapability of "people of color" to ever be guilty of racism. 
Beliefs so glaringly and obviously wrong as to verge on insanity. 
But it is a large existing herd of domesticated citizens, who willingly go where the Marxorat Party herds them, and do what the Marxocrat Party tells them to do, without thinking about it. Git along little doggies. 
There are sort of sub-herds within that large herd, and there are separate herds, all angry about something else. The environment is a big one. The Enviro-Herd believes all the Marxist lies about climate change and sea levels and polar bears and big oil and coal to such a degree that they are willing so scrap the American Idea and enslave themselves to any new Global Tyrant who can conquer evil America. 
And of course there is the homo-trannie and general immorality herd of domesticated American citizens, convinced that they are the natural ones and the rest of the world is perverted. Some of them even claim to be Christians, as they openly defy Scripture and claim that "God loves them just as they are", as obstinate unrepentant sinners. Or even that God made them to be what they are, which is, obstinate unrepentant sinners. 
Others in that herd and other herds deny the existence of God, in accord with the diktat of Marx himself who they admire as a great thinker. That's what they've been taught; that's what they believe; as far as they know they have joined the most correct herd, and they conform to the approved collective thought of their herd.
Git along little doggies. 
The most opportune false collective beliefs seized upon by Marxism for herding purposes were Darwinist Evolutionary Theory, followed closely by Freudian Repressed Memory Theory. Not only have they been disproved over time, but neither theory were ever even subjected to the scientific method, as we have shown in Origin of Species and Repressed Memory Syndrome.
Nevertheless, Marxism seized on Darwinism as "scientific" evidence of the non-existence of God, and on Freudian Subconscious/Unconscious Mind studies as phony "scientific" tools of political use in creating and guiding collective thought about man. Cultural Marxism thus used both Darwin and Freud to perpetrate fraudulent "herding" theories and to popularize and grow the Marxist Idea in opposition to the American Idea, in many devious ways. 
But it was Darwin, not God, who real science destroyed. Mitochondrial DNA flat out disproves Darwinism - and the worst myths of racism - by pointing to one parent set for the whole species homo sapiens. All of us, black, white or whatever, have the same one and only one original mother of our species: let us call her Eve. Whatever color you are, your DNA points back to the same species originating mother as mine and everyone else's. No exceptions. None of us came from anywhere else. 
And, Catholics would argue, every single one of us has the exact same Spiritual Mother, in Mary, the New Eve, and the Mother Of The Lord. 
So, as DNA now proves, every single species has one and only one originating parent set, which just went poof! and came into being, like magic or something. No graduality; no eons and eons; just this mysterious Poof! event, which just coincidentally happens to coincide with Genesis. 
But, as it was in the beginning and as it is now, all will not accept DNA evidences, all will not accept Genesis, all will not accept their own spiritual Mother, because, all will not accept God at His Word. 
And that is why we cannot be or become or allow ourselves to be herded into a Multiculture. Our "Diversity" is not our strength; it is our cultural destruction. Glorifying Multiculturalism, Diversity and Coexistence is the single most culturally destructive Marxist herding stratagem ever conceived by any anti-Christians and anti-Americans. And it now permeates American indoctrinated, propagandized and now thoroughly domesticated collective thought. 
It is now predominant thought, in America and perhaps in the world. 
But I'm telling you,
No non-cannibal can peacefully coexist with cannibals. 

No non-Moslem can peacefully coexist with Islam. 
No individual free-thinker can peacefully coexist with Marxism.
No orderly citizen can peacefully coexist with criminality. 
Bourgeois working men cannot peacefully coexist with Communism.
Bourgeois business owners cannot peacefully coexist with Communism.
America herself cannot peacefully coexist with Communism.
American cannot peacefully coexist with Islam. 
No sovereign nation can peacefully coexist with globalism. 
No Christian can peacefully coexist with anti-Christianity. 
No Jew can peacefully coexist with Antisemitism.
No religion can peacefully coexist with enemies of that religion.
No family can peacefully coexist with enemies of the family.
No race can peacefully coexist with racism.
No human can peacefully coexist with enemies of humanity.
Order cannot peacefully coexist with disorder and chaos.
Rule Of Law cannot peacefully coexist with anarchy.
The "Coexist" bumper sticker is the sign of a culturally suicidal fool who isn't even aware of being herded along in the biggest Marxist herd of all. 
Git along little doggies.
This is the collective herd thinking that is destroying both the Catholic and the American sense of Separateness and Identity. And without that unique sense of separateness, we are - nothing. A herd of domesticated animals, needing to be led around by the nose and spoon-fed. 
Note well how all the big corporations, the noted Lefty billionaires, the networks, the movie-makers, the advertisers, the social media and internet moguls, the wannabe oligarchs and plutocrats and all their minions are putting herding messages out there for us to consume, and be herded. You can't get away from them, on the airwaves or in print. 
Put your mask on, wash your hands, don't touch anything, social-distance, or better yet, stay home and isolated. That's the spirit. Remember, we're all in this together. We all have to do our part. 
They actually make this effort to destroy us sound patriotic. 
They seek to further terrify us with the news of growing numbers of CommieVirus infections, without mentioning that few if any of these new infections involve anyone getting sick. The growing numbers are nothing more than the result of new massive testing programs, testing millions more citizens than ever before. And every positive test reduces the tiny fraction of one percent of all those infected, 
who actually have any symptoms whatsoever,
who wind up hospitalized, and
who die. 
It's no different than any other periodic new cold virus that went through any other population, and not as bad as the average flu pandemic. Probably upwards of 25% of the national population gets it, and practically none of them are particularly affected by it. There is such a thing as cross-immunity from all the previous similar viruses we've all been exposed to all of our lives, without ever being quarantined over any of them. There never was any real need to shut down the whole nation over this one. 
It was just another Hegelian crisis of opportunity pounced on by devious Machiavellian Marxists and their Marxocrat Party, which itself is a domesticated herd. 
Marxocrats, Never-Trumpers and RINO Republicrats all across the nation are doing everything in their power to keep the nation, or their states, or their lower jurisdictions shut down. And to cut profits of Bourgeois businesses by limiting operation, and to increase Bourgeois expenses by requiring silly rules, like installing Plexiglas between customers and employees. 
All while patting the Bourgeois middle class on the head and making them feel that they are heroically doing their patriotic duty, whatever the cost. And that's how the News Media reports it. And they, too, are another domesticated herd. 
Some perpetrators knowingly do all this just to get Trump. (Hurt the economy, hurt the President's chances of being reelected.)
But the real target, always is the American Idea, and Bourgeois America. Trump just stands in their way. 
Try to count the times you see some message promoting Black Lives Matter in commercials, station-breaks and even in the programming of TV shows. Count the times you see #BlackLivesMatter flash accross the screen.
All the billionaires are backing it. Corporations are falling all over themselves publicly supporting it. 
BLM is mostly peaceful protesters? Excuse me? The hell they are. None of them are or ever were peaceful protesters. The whole movement is a Communist front, and the whole purpose is a lie. It was founded by three black Commie-Homo teenybopper dingbat broads, to push Communist, black, racist, Feminist and LGBTQ cultural domination, and crush the American Idea. 
They don't give a damn about black lives and never did. What they want is the same thing the Marxocrat Party wants, and that is anarchy, chaos, revolution and the end of America as Constituted. 
The last thing we need is a President who will take the Marxocrat Party's advice and try to Unify Us, and Bring Us All Together. 
I am a Catholic. I will not unify with anti-Catholics. I am a Traditional Catholic. I will not unify with those who hate and seek to destroy all Catholic Tradition. I am an American. i will not unify with anti-Americans. I will not unify with Islam. I will not unify with Communists. I will not unify with Globalists. I will not unify with the LGBTQ "community". I will not unify with those who oppose the normative human family, or living human babies, or human beings and humanity. 
You can make your own choices, for your own gains or your own losses.
I intend to keep apart from them, and let them be anathema. 
As for me and my house, we will serve the Lord.
---
The only thing Truth has going for Him in this world is us. 
The restoration of Truth = Reality in the hearts and minds of men is now totally dependent upon you and me; if we don't do it, it won't get done.
Sign the Letter to your Bishop, and make our Church Catholic again. 
Join Cardinal Burke's Storm Heaven Rosary Campaign.
Get behind a President Trump and a Vice President Donald Trump Jr, and make America Constitutional again. 
Pray for a strategic collaboration between Abp. Vigano and Trump.
=====
EENS:  Extra Ecclesiam Nulla Salus
(Outside the Church there is no salvation)


With fear and trembling, work out your salvation--Phil 2:12
Seek the Truth; Find the Way; Live the Life.
Please God, and Live Forever.
=====
Sarcastic Acronym Hover-Link Footnotes: For the convenience of those readers using devices that lack a mouse, these footnotes are provided for all webpages, in case any webpage contains any hover-links. (If you don't have a mouse, you can't "hover" it over a link without clicking just to see the simple acronym interpretation. Click any footnote link to see the acronym and a detailed explanation; "Hover" the mouse over it just to see the simple interpretation.)
SLIMC1
Secularist Liberal Intellectual Media Complex
GESGOEAEOT2
Gradually, Ever So Gradually, Over Eons And Eons Of Time
PEWAG3
Punctuated Equilibrium's Wild-Assed Guess
TTRSTF4
Them There Real Scientifical-Type Fellers
TTRSPTF5
Them There Real Smart Perfesser-Type Fellers
TTRSJTF6
Them There Real Smart Journalistical-Type Fellers
SNRTACBT7
Surely No Right Thinking Adult Could Believe Today
STNSEACPB8
Surely Today No Serious Educated Adult Could Possibly Believe
WDN9
We Don't Know
BMDFP10
Baboons, Mongrel Dogs, Filthy Pigs and ...
HBAACOTE11
Human Beings Are A Cancer On The Earth
ACLU12
Anti-Christian Litigation Union
FLORMPORIF13
Flagrant Liar, Or, Mindless Parrot, Or, Innocent Fool
MEJTML14
Marxist Ends-Justify-The-Means Liar
IEJTML15
Islamic Ends-Ends-Justify-The-Means Liar
MPAV16
Marxist Principles And Values
WBESSWG17
Wise, Benign, Elite, Super-Scientific World Governance
TRMITM18
The Reason Man's In This Mess
IYI19
Intellectual Yet Idiotic
TTRSCBTF20
Them There Real Smart Catholic Bishop Type Fellers
IACMPVND21
Illegal-Alien-Criminal Marxocrat-Party-Voting Nation-Destroyers
PEJTML22
Palestinian Ends-Justify-The-Means Liar
PSYOP23
"Psychological Operation" Mind Trick
CDC24
Covid Developmentally Challenged
LGBTQ+25
Every Letter Represents A Serious Psychotic sexual Identity Disorder
[All Web Pages listed in Site Map by date-of-publication;
oldest at the top, newest at the bottom of the list.]

Culture=Religion+Politics;  Who Are We?  Vic Biorseth
The Brilliantly Conceived Organization of the USA;  Vic Biorseth
Return to the BLOG page
Return to the HOME PAGE
Subscribe to our Free E-Zine News Letter
Comment
Respond to this WebPage immediately below the last comment.
Or,
---
Language and Tone Statement

Please note the language and tone of this monitored Website. This is not the place to just stack up vulgar one-liners and crude rejoinders. While you may support, oppose or introduce any position or argument, submissions must meet our high Roman Catholic and Constitutional American standards of Truth, logical rigor and civil discourse. We will not participate in merely trading insults, nor will we tolerate participants merely trading insults. Participants should not be thin-skinned or over sensitive to criticism, but should be prepared to defend their arguments when challenged. If you don't really have a coherent argument or counter-argument of your own, sit down and don't embarrass yourself. Nonsensical, obscene, blindly &doggedly anti-Catholic, anti-American, immoral or merely insulting submissions will not be published here. If you have something serious to contribute to the conversation, be prepared to back it up, keep it clean, keep it civil, and it will be published. We humbly apologize to all religious conservative thinkers for the need to even say these things, but the Hard Left is what it always was, the New Leftist Liberals are what they are, and the Internet is what it is.
"Clickbait" advertising links are not acceptable for posting here. 
If you fear intolerant Leftist repercussions, do not use your real name and do not include email or any identifying information.  Elitist Culturally Marxist Pure Authoritarians cannot and will not tolerate your freedom of speech or any opposition to their rigid authoritarian, anti-equality, anti-life, anti-liberty, anti-property, hedonistic, anti-Constitution, pro-Marxist, pro-Islam, anti-Catholic, anti-Christian, anti-Semitic, anti-male, sexist, pro-homosexual, anti-heterosexual, anti-white, racist, anti-Western, anti-American, Globalist, anti-Nation, blatantly immoral, totally intolerant and bigoted point of view. 
Copyrighted Material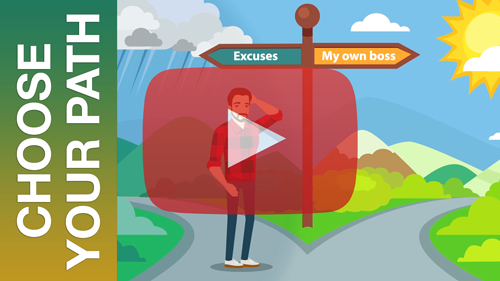 Solopreneur Opportunity Links, for a
Solo Build It WebSite