Site best viewed on a computer screen - not optimized for cell phones
Latest 50 articles published or updated here: BLOG (Web-Log) Page

Weaponized "Discrimination": The Sword Of The Anti-American Revolution
The Politicians And Social Justice Warriors Of The Cultural Revolution Walk, Wallow, Sleep Defecate, Urinate And Eat In The Same Place Without Discriminating Between Fecal Matter And Food
Every Marxocrat Party Policy And "Social Justice" Cause Outlaws Discrimination Against Itself
See Also:

Vic Biorseth, Monday, August 21, 2023
https://www.CatholicAmericanThinker.com/
The always anti-American Political Party of slavery, the Confederacy, "Segregation Forever", the KKK, the Black Codes and Jim Crow laws - the Democrat Party - hit on something big when they discovered the power of the term "Racial Discrimination" and weaponized it. It was during the MLK - Selma - Kennedy - Castro - Che Guevara - Vietnam - Hippy years that they switched sides, began blaming the Republicans for all the Democrat racial sins of the past, and began going totally Marxist.
And that's why we call them the Marxocrat Party.

Projection is the appropriate term for the new Marxocrat Party's main political policy; whatever terrible things they accuse the Republicrats of doing, you may rest assured that they themselves are doing them.

They are liars. They are the reason we wrote the
MEJTML14
hover-link. You show me a Marxist and I'll show you an ends-justify-the-means liar.
They have adopted the anything-goes blood-thirsty criminal politics of the evil Machiavelli. Make no mistake about this: we are in the middle of a revolution aimed at the establishment of a one-party ruled police state, right here in America, and the Marxocrat Party is leading it.

It's a thousand and one smaller revolutions within the larger national revolution, which is within a still larger international revolution; the movement toward and into the globalist, communist, New World Order.

And all of these revolutions sing the anti-discrimination theme song.
It isn't just racial discrimination any more. It's near open warfare against psychologically demonized and politically applied faux misogyny, homophobia, transphobia, white people, the Bible, Christianity, the natural order of things and simple morality.

Without Discrimination There Can Be No Identity

How do you define the identity of any religion, any ideology, any governing system, any system of law, any family, any culture or even any individual citizen without specific discernment and discrimination? You cannot say what something is without saying what it is not. Just saying what it is is saying what it is not.
That's discrimination.
Anti-discrimination is an attack on identity.

The old racial discrimination argument was settled in law a long time ago. Any retail business or institution of any kind that is open to the whole public is prohibited from discriminating against any citizen on the mere basis of race or skin color. That's a matter of the constitutional right of all Americans to equal treatment everywhere but especially before the law.
But equal treatment does not mean special treatment, because special treatment could not and would not be equal treatment.
Preferring the close company of your own kind is not racism; it is normalcy.

Legally imposed racial quota systems always illegally discriminate against qualifications, for jobs, academics, etc., as well as illegally discriminating against unfavored races.
No level of American government has any right or legal authority to order any person, business or institution to establish within their private domains any "diversity" or any special numbers of races or ethnicities.

Diversity is not our strength. Diversity is a political weapon being wielded against all of us. Diversity politically turns us all against each other for no good reason.
For bad reasons, yes. Chaos, disorder, racial and ethnic animosities, the revolutionary desire to demonize and establish discrimination against majorities, against normalcy and the status quo.
Social destabilization is the setup for establishing the police state.

"Diversity is our strength" is a Marxist revolutionary lie.

And look at how many new areas of life that the Marxocrats seek to not only protect with the justice system, but attack anyone and everyone who "discriminates" against them.
Pro-abortion. Pro-homsexuality. Pro-transsexuality. Pro-convict. Pro-insane people. Pro-addicts. We are not supposed to "stigmatize" all the things that need to be stigmatized so that honest people may know who they are dealing with.
There are levels of government, right here in America, in which American citizens are required to always use the correct gender pronoun when addressing people who think or claim themselves to be someone or something that they most certainly are not, and cannot ever be.
Who is discriminating against who here?

You cannot name the moral abomination the Marxocrat Party, and plenty of Republicrats, don't champion, legalize and protect in law. They exhibit the moral standards of
BMDFP10
and Clintons.
There is no such thing as a transgender, but we are all supposed to pretend that it exists, and bow to it. "Scientists" say so. Doctors who perform what Comrade President JoBama O'Biden calls "gender afirming care" should lose their medical licenses, their teachers should lose their teaching credentials and their medical schools should lose their accredition as medical schools.

We could say the same thing about the '70s global cooling liars, who actually proposed massively bombing the polar icecaps with soot, to absorb the sun's heat and make them melt, warding off a global ice age.
We could say the same thing about the '90s global warming liars who insisted we had to scrap our energy grid and fuel production on an emergency basis, to keep the oceans from boiling and the sea levels down below the rocky mountains.
And we could say the same thing about today's climate change liars who want to jail anyone who says there's no such thing as a greenhouse gas and the world won't be saved when everyone is driving an EV because they won't be able to charge them up.
Contest any of these lies and you could be fired, or worse.

Show me the jumbo jet that can even get off the ground on battery power. Or even from one end of the runway to the other.

All of these lies were said to be hair-on-fire screaming emergencies, and that we didn't have time to legislate a law or pass a constitutional amendment, because if we didn't do it right this second we would all die.

I call this tyrannical dictatorship by faux declared emergency.

It's all part of the revolutionary drive toward establishing a
WBESSWG17
over the top of our constitutional republic.
When you ask for proof of their screwball theories they trot out all the Marxist professors, scientists and supposedly learned know-it-alls as their "proof" that, since they all believe it, it must be true.
That's how they do science. Democratically. They take a vote on it. Whoever has the most elitist votes wins the scientific contest.

If NASA and EPA and UN "experts" say so, it must be scientific.

Empiricism and the actual scientific method went into the trash can the minute Cultural Marxism took over education, and Marxist-elitist popular opinion replaced empiricism and the scientific method.
But that ain't all.

Today America is ruled more by bureaucracy than by actual constitutional representative government. Think about that for a minute. Mises said that communism is, definitively, bureaucracy. Our bureaucracies are illegal inventions of corrupt political parties.
Today bureaucratic regulations wildly outnumber legislated laws.

There is probably nothing more unconstitutional in America than the EPA. None of its goals or policies or reasons for being may be found among the limited and enumerated authorized powers of the federal government, and yet, there it is, "regulating" minute details of all of our lives, and doing it quite illegally, right in front of our faces.

Do you see any constitutional amendment establishing the EPA ratified by 38 states and granting it unelected, unrepresentative and unaccountable "regulating" authority over and above constitutional legislative authority? That's funny, neither do I.  

Every regulation ever issued by the EPA is criminally unconstitutional.

I call "regulations" government by tyrannical communist diktat.

But that ain't all either.

Wednesday August 23 2023 will bring the first republicrat political debates, and the now Marxified media is all atwitter over how and specifically who will "moderate" the debate. And they all assure us that it will be fair and even-handed, even though it just about never has been.
Why do the debaters even need a moderator to control the debate?
And if they feel they do need a moderator, should it not be someone from the supposedly apolitical judiciary, like the Chief Justice? Why on earth should it be from the fourth estate, the news media, which today is just as corrupted as is science, if not more? They are no part of the government.
Who the hell do they think they are?

I call this election-steering by the corrupted fourth estate.

In our opinion, as we said in the Debates page, all that is really needed is a time keeper, who (or what) could be a robot.
All debater's microphones are turned off.

The first debater's mic is turned on for a five minute statement; then, his mic is turned off and the next debator's mic is turned on for five minutes.

Then, it is round-robin rotation, one debater at a time has his mic turned on for two minutes to say whatever he wants to say, then it is turned off and the next debater's mic is turned on for two minutes.
When the scheduled time hits the point where there is just enough time left to allot five minutes to each debater, it goes round-robin again so each debater gets to make a five minute closing statement.
Any time any debater wants to he can yield remaining time and shut his mic off, but he can't turn it on, or anyone else's.

Very simple; nothing to it.

The next time President Trump is in office, he would be wise to get the media out of the white house, off of Air Force One, out of entourages and stripped of special government credentials. They can stand behind the rope lines like everyone else; there is nothing special about them. He can answer questions or honor interview or press conference invitations at his own choice and convenience.
President Trump has amply proved that he can get the word out to the people very handily on his own. Truth Social might then become a very big deal.

But, yet again, that ain't all that's going wrong in America.
The government works for us; we don't work for the government.
The constitution was written to give the sovereign states and the sovereign citizenry the most freedom and the most rights, and to restrict the government in what it could do and in how much it could control the people.

The federal government is constitutionally prohibited from addressing in law any issues not listed among the limited and enumerated powers in the constitution. Whatever is not in there is left to the states and to the citizens to work out as they see fit.
State and lower jurisdictions are constitutionally prohibited from violating the federal constitution, which includes the bill of rights and all amendments. That means no government authority in America may restrict any constitutional right of any citizen. The citizen rights listed in the bill of rights are absolute rights.

All the old "constitutional rights are not absolute" bromides such as "you can't yell fire in a crowded theater" are Marxist lies. You certainly can yell fire in a crowded theater, especially if the theater is on fire.

The whole prohibition of gun ownership for convicted felons and insane people opens up a new can of worms. It was Marxist (Marxocrat Party) action that got all those dangerous convicted felons and insane people out of prisons and asylums and loose on the streets to begin with. If there is any likelihood that the criminal is still a criminal and the insane person is still insane, they shouldn't be loose on the streets at all.

Criminals and the insane need to be controlled, not guns.

As we have said before, every gun control law in America is a direct violation of the second amendment. That includes gun registration, and it includes the need for gun dealer licensing. Let's look at the second amendment - the supreme law of the land - once again:

A well regulated Militia, being necessary to the security of a free State, the right of the people to keep and bear Arms, shall not be infringed.
Where,
Regulated meant well trained, as regular soldiers would be.
Militia meant every able bodied man between 16 and 65 years of age.
The right is granted to the people.
To Keep meant to possess.
To Bear meant to carry.
Arms meant weapons of war.
Shall not be infringed meant that the right is absolute.

It's quite simple English.

And yet we have thousands of local, state and even federal gun control laws that infringe the right to keep and bear arms.

I call this a government of a constitutional republic that is too big for its britches.

Federal attorneys of the DOJ should be challenging federal, state and local laws that violate citizen constitutional rights, and defending, for free, citizens who are having their constitutional rights violated by any level of government or by any government or private institution. 

Again, they work for us, we don't work for them.

Instead of protecting citizen rights, they criminally prosecute citizens for exercising their rights, as on the January 1 2021 Marxocrat Party-congressional-FBI-CIA setup for the luring, leading, fooling and criminal entrapment of innocent demonstrators who were exercising their absolute constitutional right to peaceably assemble and petition the government for redress of grievances.

They just threw them all in jail, and in solitary confinement, without charging them with anything, without indicting them for anything, without any trial, without any conviction,without bail, without due process, in direct violation of their absolute right to Liberty.
Many or most are still illegally and criminally held in solitary confinement.

And just look at what they are doing to President Trump, the leading candidate in the upcoming election against the Biden crime family and against the Marxist Marxocrat Party, and against the Marxist deep-state.

Misgender someone, or wear a MAGA hat and they'll be all over you.
Have your constitutional rights violated and they won't even notice.
In fact, they'll most likely be the ones violating your rights.

---
The only thing Truth has going for Him in this world is us. 
The restoration of Truth = Reality in the hearts and minds of men is now totally dependent upon you and me; if we don't do it, it won't get done.
Sign the Letter to your Bishop, and make our Church Catholic again. 
Join Cardinal Burke's Storm Heaven Rosary Campaign.
Get behind a President Trump and a Vice President Donald Trump Jr, and make America Constitutional again. 
Pray for a strategic collaboration between Abp. Vigano and Trump.
=====
EENS:  Extra Ecclesiam Nulla Salus
(Outside the Church there is no salvation)


With fear and trembling, work out your salvation--Phil 2:12
Seek the Truth; Find the Way; Live the Life.
Please God, and Live Forever.
=====
Sarcastic Acronym Hover-Link Footnotes: For the convenience of those readers using devices that lack a mouse, these footnotes are provided for all webpages, in case any webpage contains any hover-links. (If you don't have a mouse, you can't "hover" it over a link without clicking just to see the simple acronym interpretation. Click any footnote link to see the acronym and a detailed explanation; "hover" the mouse over it just to see the simple interpretation.)
SLIMC1
Secularist Liberal Intellectual Media Complex
GESGOEAEOT2
Gradually, Ever So Gradually, Over Eons And Eons Of Time
PEWAG3
Punctuated Equilibrium's Wild-Assed Guess
TTRSTF4
Them There Real Scientifical-Type Fellers
TTRSPTF5
Them There Real Smart Perfesser-Type Fellers
TTRSJTF6
Them There Real Smart Journalistical-Type Fellers
SNRTACBT7
Surely No Right Thinking Adult Could Believe Today
STNSEACPB8
Surely Today No Serious Educated Adult Could Possibly Believe
WDN9
We Don't Know
BMDFP10
Baboons, Mongrel Dogs, Filthy Pigs and ...
HBAACOTE11
Human Beings Are A Cancer On The Earth
ACLU12
Anti-Christian Litigation Union
FLORMPORIF13
Flagrant Liar, Or, Mindless Parrot, Or, Innocent Fool
MEJTML14
Marxist Ends-Justify-The-Means Liar
IEJTML15
Islamic Ends-Ends-Justify-The-Means Liar
MPAV16
Marxist Principles And Values
WBESSWG17
Wise, Benign, Elite, Super-Scientific World Governance
TRMITM18
The Reason Man's In This Mess
IYI19
Intellectual Yet Idiotic
TTRSCBTF20
Them There Real Smart Catholic Bishop Type Fellers
IACMPVND21
Illegal-Alien-Criminal Marxocrat-Party-Voting Nation-Destroyers
PEJTML22
Palestinian Ends-Justify-The-Means Liar
PSYOP23
"Psychological Operation" Mind Trick
CDC24
Covid Developmentally Challenged
LGBTQ+25
Every Letter Represents A Serious Psychotic sexual Identity Disorder
[All Web Pages listed in Site Map by date-of-publication;
oldest at the top, newest at the bottom of the list.]

Culture=Religion+Politics;  Who Are We?  Vic Biorseth
The Brilliantly Conceived Organization of the USA;  Vic Biorseth
Return to the BLOG page
Return to the HOME PAGE
Subscribe to our Free E-Zine News Letter
Comment
Respond to this WebPage immediately below the last comment.
Or,
---
Language and Tone Statement

Please note the language and tone of this monitored Website. This is not the place to just stack up vulgar one-liners and crude rejoinders.  While you may support, oppose or introduce any position or argument, submissions must meet our high Roman Catholic and Constitutional American standards of Truth, logical rigor and civil discourse.  We will not participate in merely trading insults, nor will we tolerate participants merely trading insults.  Participants should not be thin-skinned or over sensitive to criticism, but should be prepared to defend their arguments when challenged.  If you don't really have a coherent argument or counter-argument of your own, sit down and don't embarrass yourself. Nonsensical, obscene, blindly & doggedly anti-Catholic, anti-American, immoral or merely insulting submissions will not be published here.  If you have something serious to contribute to the conversation, be prepared to back it up, keep it clean, keep it civil, and it will be published.  We humbly apologize to all religious conservative thinkers for the need to even say these things, but the Hard Left is what it always was, the New Leftist Liberals are what they are, and the Internet is what it is. 
"Clickbait" advertising links are not acceptable for posting here. 
If you fear intolerant Leftist repercussions, do not use your real name and do not include email or any identifying information.  Elitist Culturally Marxist Pure Authoritarians cannot and will not tolerate your freedom of speech or any opposition to their rigid authoritarian, anti-equality, anti-life, anti-liberty, anti-property, hedonistic, anti-Constitution, pro-Marxist, pro-Islam, anti-Catholic, anti-Christian, anti-Semitic, anti-male, sexist, pro-homosexual, anti-heterosexual, anti-white, racist, anti-Western, anti-American, Globalist, anti-Nation, blatantly immoral, totally intolerant and bigoted point of view. 
Copyrighted Material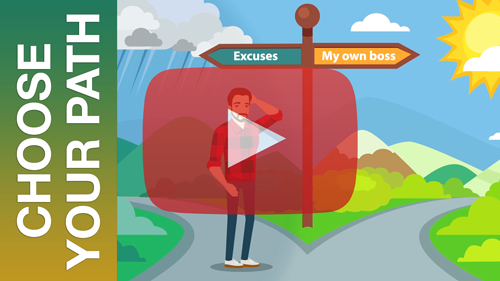 Solopreneur Opportunity Links, for a
Solo Build It WebSite