Site best viewed on a computer screen - not optimized for cell phones
Latest 50 articles published or updated here: BLOG (Web-Log) Page

Getting Back to Godliness.
Reversing the Orchestrated Trend Into Evil and the Social Dismissal of God. Lord, lead us back to Godliness.
Vic Biorseth, Saturday, November 30, 2019
https://www.CatholicAmericanThinker.com/
Whether President Trump himself, and all of us Trump followers, fully understand it or not, the evil he, and we, are up against is not merely the un-American un-Godliness of the organized opposition, but also the hidden, unrecognized un-American un-Godliness in ourselves. 
How many Republicrat office holders do not recognize the antagonism of the Marxocrats Party toward God and toward Constitutional America, and shake hands with them, and cooperate with them, and compromise with them in "bipartisan" partnership to make compromised law?
There can be no compromise in law if it is to be Godly law. Civil law, or secular law, is either in the realm of right, or in the realm of wrong. There is only right and wrong, there is no in-between. And how right and wrong are determined is in the Natural Law, which does not change. No matter how often human opinions change truth = objective reality does not ever change. What was true two thousand years ago remains true today. 
Man cannot make his own truth. God made reality and man is part of it.
Man ordains subjective reality; what God ordains is objective reality. Subjective is infinitely changeable opinion; objective is fixed forever. 
Self discipline and love of God can conquer concupiscence, but concupiscence is not the only thing we have to deal with in our personal and national quest for salvation. There is the entirely subjective question of Are You Saved, put forth by the denominations of Protestantism, to be thought about and responded to. 
But, on top of all that, we have an orchestrated, planned and organized ongoing conspiracy of ungodliness attacking us individually and nationally. A soul damning and nation destroying evil conspiracy of Cultural Marxism that has infected the thinking of millions of Americans through its domination and control of education, journalism, publishing and entertainment. It has taken control of the Marxocrat Party, the UN, the EU, and the current evil dominating clique in control of the USCCB, the Vatican, the Papacy and the ordained Catholic hierarchy. 
The swamp President Trump is draining is not just a political swamp, and not merely a roaring general infection of the American government. It is Global. It is brilliantly evil; that is the nature of the diabolical. It is what successfully made such blessed Americans as Colin Kaepernick into such rabid anti-Americans, and it is why millions of Americans cannot recognize the ungodliness and the anti-Americanism of the Clintons and the Obamas. It is why so many of the youngest generations favor Communism and Socialism over America, and why they actually believe the false, entirely negative evil history of America that they have been taught throughout their entire formal education.
They don't know their own Constitution, they don't know their own rights, they haven't read or understood their own Declaration of Independence, but they "know" that America is evil, has committed genocide, and is responsible for all the evil in the world. 
To be blunt, everything they "know" is wrong, and opposes reality. 
Our youngest Americans have been brilliantly shepherded and herded into an unbalanced, suicide favoring, self-destructive and culturally destructive communal thinking that can only be described as desperate opposition to the status quo. A favoring of chaos over what currently is. An actual mental (mostly emotional) attachment to absolute anarchy. 
It is the Machiavellian social setup for national destruction, whether through Revolution from within, actual Civil War, foreign conquest, or some combination of any or all of those. Brought to us by unresisted Cultural Marxism. 
Demonized McCarthyism
Actually, Cultural Marxism was resisted, though unsuccessfully, by Senator Joe McCarthy, through now demonized "Blacklisting". In his war against Cultural Marxism in America, Cultural Marxism won, and his McCarthy Hearings were turned into a demonizing club, with which to falsely demonize McCarthy himself, McCarhyism, anti-Communism, anti-Communists and Blacklisting, from that day forward. Today, in America, ascendant anti-American Communism now blacklists America and anti-Communism.
Go figure.
What Cultural Marxism has inculcated into young minds, among other evils, is the culturally destructive idea of all inclusive Multiculturalism. From a recent article titled The Easy Slide into Ungodliness, we qhote this: 
Where is the scientific, historical or even statistical evidence that "Diversity" in human culture, or social heterogeneity, is in any way superior to a distinct, identifiable cultural ethos, and a homogeneous society? There isn't any. Again, it's the opposite of truth. Yet we see all Political Parties, schools, large corporations, human institutions of every variety striving hard to increase Diversity, and proudly publicizing that fact, and bragging about the diversity they have achieved, and pointing an accusing finger at all those who are not diverse enough. 
Why?
Has the world gone stupid? 
Just try to count the times you heard or read someone talking about the need to increase diversity in some body, be it a city council, a political party, a school administration, on some sports team, in a school, in a business, in a management team, etc., etc., etc., and you might be amazed. How ever did it come to be that diversity in all things was something to be achieved, and not opposed for the obvious reasons?
How about a little diversity in Catholic Doctrine, or in American legal interpretation, or in including a little Communism into our government, or incorporating pornography into education, or a little Lutheranism in Methodism, or a little Nazism in Judaism, or a little Christianity in Islam, etc.?
How about a little cannibalism in the vegan community, or, maybe a little pro-wrestling in a lady's quilting club?
How can you diversify any homogeneous organization without destroying the homogeneity of the organization and its very purpose for being? 
Satan himself is now driving the All Inclusive Globalism Bus
It is this pseudo-intellectual "broadening", this unrestricted opening up to other views and it's accompanying elimination of all anathemas that brought the original infection of evil into the Church and into America. 
We let Satan get on the societal bus in the first place, and now Satan has finagled his way into the driver's seat, and the the societal bus is now taking us all where we should never have thought about going. 
We failed to anathematize and keep apart from atheistic Marxism, and now atheistic Marxism begins to dominate our national political thought, and our politics, government and even law. 
We failed to anathematize and keep apart from Islam, and now Islam is growing it's own sovereign bloodthirsty Ummah and permanently taking over our sovereign territory right here in our own nation. 
We failed to anathematize and keep apart from sodomites, adulterers, fornicators, the promiscuous and the licentious, and now they all dominate popular culture, they are lionized, celebrated and feted, and they begin to dominate, drive out and anathematize us. 
All with the solid support of the Marxocrat Party, and all courts and all parts of all levels of American government that are Marxocratic. 
And all with the non-resistance if not solid support of all the highest ranking Catholic good buddies, like Cardinal McCarrick, Cardinal Cupich, Cardinal Kaspar, Cardinal Dolan and Pope (Antipope?) Francis.
What all of these things that we failed to sufficiently keep out, and that are now driving us out of the political and religious conversation, have in common is that they are evil. They are wrong, in the oldest Western Culture sense of determining right from wrong. 
Our failure to anathematize wrong allowed wrong to anathematize right. 
We do not need a President who will "bring us all together"
We need a President who will recognize and separate out evil. 
Anti-Americanism should have no place in America. 
Anti-Christianity should have no place in the Catholic Church.
The Church will have to straighten itself out, as it always has in the past. But President Trump has already made tremendous progress in draining the American and Global political swamp, just by merely doing what is right, and thereby enraging all who love wrong to such a degree that they are all self-identifying. They can't help themselves. They are so shocked and stunned at encountering unabashed good at the Presidential level that they cannot restrain their own demonic evil. 
They were close, so close, to finally dominating America that they just can't handle the huge setback of the Trump election. 
They are enraged to the point of insanity. 
Due to our collective failure to oppose wrong and to keep evil out of America, we are now faced with the unpleasant task of driving it out of America and finally separating ourselves from it. If many who will not give up their love of evil are loved ones who have been mal-educated, indoctrinated, propagandized  and fooled into their wrong beliefs, that cannot be helped. They need to be either converted, or anathematized. 
The only hope for Constitutional America to survive as Constitutional America is to expunge Marxism, Islam and sexual licentiousness from the whole nation. 
Constitutional America, driven as it is by a liberated citizenry, cannot operate as designed with an immoral population. The Citizenry must be moral to be liberated and free. Freedom means, first of all, free from the slavery of sin and wrongdoing. If we are not free from addiction to doing what is wrong, we cannot be free to be a self-governing people. 
"Our Constitution was made only for a moral and religious people. It is wholly inadequate to the government of any other." –John Adams.
"It can not be emphasized too strongly or too often that this great nation of ours was founded, not by religionists, but by Christians … not on religions, but on the gospel of Jesus Christ." –Patrick Henry.
"Of all the dispositions and habits which lead to political prosperity, religion and morality are indispensable supports. In vain would that man claim the tribute of patriotism who should labor to subvert these great pillars of human happiness, these firmest props of the duties of men and citizens … Let it simply be asked, where is the security for property, for reputation, for life, if the sense of religious obligation desert the oaths which are the instruments of investigation in courts of justice?" –George Washington.
"Only a virtuous people are capable of freedom. As nations become corrupt and vicious, they have more need of masters." –Benjamin Franklin.
"The sum of all is, if we would most truly enjoy the gift of Heaven, let us become a virtuous people; then shall we both deserve and enjoy it. While, on the other hand, if we are universally vicious and debauched in our manners, though the form of our Constitution carries the face of the most exalted freedom, we shall in reality be the most abject slaves." –Samuel Adams.
"In questions of power, then, let no more be heard of confidence in man, but bind him down from mischief by the chains of the Constitution." –Thomas Jefferson.
"It is hardly too strong to say that the Constitution was made to guard the people against the dangers of good intentions. There are men in all ages who mean to govern well, but they mean to govern. They promise to be good masters, but they mean to be masters. –Daniel Webster.
"I cannot undertake to lay my finger on that article of the Constitution which granted a right to Congress of expending, on objects of benevolence, the money of their constituents." -James Madison.
"To take from one, because it is thought his own industry and that of his fathers has acquired too much, in order to spare to others, who, or whose fathers, have not exercised equal industry and skill, is to violate arbitrarily the first principle of association, the guarantee to everyone the free exercise of his industry and the fruits acquired by it." -Thomas Jefferson, letter to Joseph Milligan, April 6, 1816
"Congress has not unlimited powers to provide for the general welfare, but only those specifically enumerated." -Thomas Jefferson
"With respect to the two words 'general welfare,' I have always regarded them as qualified by the detail of powers connected with them. To take them in a literal and unlimited sense would be a metamorphosis of the Constitution into a character which there is a host of proofs was not contemplated by its creators." - James Madison, in a letter to James Robertson
The government of the United States is a definite government, confined to specified objects. It is not like the state governments, whose powers are more general. Charity is no part of the legislative duty of the government. - James Madison: from a speech in the House of Representatives, January 10, 1794 (emphasis added)
"When people fear the government there is tyranny; when government fears the people there is liberty." –Thomas Jefferson.
American Constitutional Government is, as Lincoln described it, government of the people, by the people and for the people. 
We are the world's first and only nation with no human ruler or rulers. Our only legitimate ruler is the written Constitution, which is the supreme law of the land, and which rules the government equally with the people. Both the government and the people are equally freed and equally restrained by the same Constitution. 
This is unique in all the world, and it is totally dependent upon an overwhelmingly moral citizenry with a truly representative government. 
We get the government we deserve
We came this close to to America being converted from government of the people, by the people and for the people, to being under government of the people, by the government and for the government, and the permanent establishment of a new and unconstitutional ruling class, above the law, ruling America by dictatorial decree. We almost became just another nation of men, and stopped being a nation of laws, unique among nations and unique in the entire history of nations. 
Now that we have President Trump, our first citizen-President to stop the trend and reverse it since it started, we had better hang on to him and to our Constitution for dear life. 
We, and he, need to recognize the actual war we are in, and almost lost. It is a war the military is not designed, trained or equipped to fight and win, but it is a war to the death, nonetheless. Constitutional America is only fragile and in danger of going out of existence when her own people are immoral enough and mal-educated enough to to destroy her from within. 
What is needed is an unemotional determined dividing out of the evil in our own population. Not uniting; dividing. Not bringing us all together; separating out that which is anti-American and anti-Christian. 
The three enemies of America that are out to destroy her from within are 
Marxism
Islam
Immorality
All three oppose the First Amendment Constitutional freedoms. 
All three oppose freedom of religion, first and foremost, and seek to impose either atheism, Islam or blatant immorality on us, by force of law, against our Constitution, against our religion and against our will. 
It is a common characteristic of all forms of Marxism, all forms of Islam and all forms of Immorality that they oppose our freedom of speech and freedom of the press. 
They cannot even allow us the right to freedom of expression of any kind. 
That is why conservatives are no longer allowed to speak or even set foot on most college campuses, and why people who wear MAGA hats are so often verbally abused and even physically attacked on the public streets of America, and why Trump supporters are not even allowed into certain restaurants. 
And that is why the Marxocrat News Media doesn't even cover the many, many glaringly obvious crimes of Marxocrat politicians, while hyperventilating over the perfectly innocent nuances of language of President Trump. 
What is needed is the establishment of a punishment of Banishment for certain crimes against America and for belonging to organizations or adhering to ideologies that seek the wreckage of the American Constitution. We have elsewhere made the case for banishment. 
If citizens hate America they should be encouraged to leave America, through the legal imposition of a removal of American Citizenship from them. This would include a removal of the right to vote and to hold office, and the elimination of all Constitutional rights and protections. No one should be required to hire them or have anything to do with them, and no one should be prohibited from discriminating against them in any way, or from shunning them. 
An excellent encouragement for them to self-deport and leave us in peace, and never be allowed to reenter America under any circumstances. 
If that means we have to kiss close relatives goodbye forever, so be it. This is not the issue to get all emotional over, because Constitutional America is at stake here. War is and must be unemotional. 
Our own over-emotional military flag officers have self-identified and resigned their commissions recently over Trump's exoneration of several real warriors who were wrongly punished for being "unethical" in mortal combat. Like, taking pictures with dead enemy bodies. 
Just as military special operators should not be required to hold a pinkie out while sipping tea, Pentagon admirals and generals should not be trying to assuage any possible hurt feelings of our mortal enemies, or telling the troops how to "nicely" and "ethically" kill the enemy. 
What we all need to recognize is that we can win that war over there, and lose this war over here, if we are not careful. 
And this, too, is a war to the death. 
We will only be able to start dividing properly after we have a House of Representatives, a Senate, and a Presidency occupied by people aligned with and fully supporting of the policies of President Donald J. Trump. 
First, we have to contend with all the Bull Schiff going on in the House.
And that shouldn't require much effort, for the simple reason that Trump is innocent of all Schiff he is accused of by all the Marxocratic Schiff head nincompoops like Adam Schiff, Jerry Nadler, Nancy Pelosi and Chuckles Schumer. They are all full of Schiff. 

President Trump didn't do a single thing that was wrong. He is innocent.
---
The only thing Truth has going for Him in this world is us. 
The restoration of Truth = Reality in the hearts and minds of men is now totally dependent upon you and me; if we don't do it, it won't get done.
Sign the Letter to your Bishop, and make our Church Catholic again. 
Join Cardinal Burke's Storm Heaven Rosary Campaign.
Get behind a President Trump and a Vice President Donald Trump Jr, and make America Constitutional again. 
Pray for a strategic collaboration between Abp. Vigano and Trump.
=====
EENS:  Extra Ecclesiam Nulla Salus
(Outside the Church there is no salvation)


With fear and trembling, work out your salvation--Phil 2:12
Seek the Truth; Find the Way; Live the Life.
Please God, and Live Forever.
=====
Sarcastic Acronym Hover-Link Footnotes: For the convenience of those readers using devices that lack a mouse, these footnotes are provided for all webpages, in case any webpage contains any hover-links. (If you don't have a mouse, you can't "hover" it over a link without clicking just to see the simple acronym interpretation. Click any footnote link to see the acronym and a detailed explanation; "hover" the mouse over it just to see the simple interpretation.)
SLIMC1
Secularist Liberal Intellectual Media Complex
GESGOEAEOT2
Gradually, Ever So Gradually, Over Eons And Eons Of Time
PEWAG3
Punctuated Equilibrium's Wild-Assed Guess
TTRSTF4
Them There Real Scientifical-Type Fellers
TTRSPTF5
Them There Real Smart Perfesser-Type Fellers
TTRSJTF6
Them There Real Smart Journalistical-Type Fellers
SNRTACBT7
Surely No Right Thinking Adult Could Believe Today
STNSEACPB8
Surely Today No Serious Educated Adult Could Possibly Believe
WDN9
We Don't Know
BMDFP10
Baboons, Mongrel Dogs, Filthy Pigs and ...
HBAACOTE11
Human Beings Are A Cancer On The Earth
ACLU12
Anti-Christian Litigation Union
FLORMPORIF13
Flagrant Liar, Or, Mindless Parrot, Or, Innocent Fool
MEJTML14
Marxist Ends-Justify-The-Means Liar
IEJTML15
Islamic Ends-Ends-Justify-The-Means Liar
MPAV16
Marxist Principles And Values
WBESSWG17
Wise, Benign, Elite, Super-Scientific World Governance
TRMITM18
The Reason Man's In This Mess
IYI19
Intellectual Yet Idiotic
TTRSCBTF20
Them There Real Smart Catholic Bishop Type Fellers
IACMPVND21
Illegal-Alien-Criminal Marxocrat-Party-Voting Nation-Destroyers
PEJTML22
Palestinian Ends-Justify-The-Means Liar
PSYOP23
"Psychological Operation" Mind Trick
CDC24
Covid Developmentally Challenged
LGBTQ+25
Every Letter Represents A Serious Psychotic sexual Identity Disorder
[All Web Pages listed in Site Map by date-of-publication;
oldest at the top, newest at the bottom of the list.]

Culture=Religion+Politics;  Who Are We?  Vic Biorseth
The Brilliantly Conceived Organization of the USA;  Vic Biorseth
Return to the BLOG page
Return to the HOME PAGE
Subscribe to our Free E-Zine News Letter
Comment
Respond to this WebPage immediately below the last comment.
Or,
---
Language and Tone Statement

Please note the language and tone of this monitored Website. This is not the place to just stack up vulgar one-liners and crude rejoinders.  While you may support, oppose or introduce any position or argument, submissions must meet our high Roman Catholic and Constitutional American standards of Truth, logical rigor and civil discourse.  We will not participate in merely trading insults, nor will we tolerate participants merely trading insults.  Participants should not be thin-skinned or over sensitive to criticism, but should be prepared to defend their arguments when challenged.  If you don't really have a coherent argument or counter-argument of your own, sit down and don't embarrass yourself. Nonsensical, obscene, blindly & doggedly anti-Catholic, anti-American, immoral or merely insulting submissions will not be published here.  If you have something serious to contribute to the conversation, be prepared to back it up, keep it clean, keep it civil, and it will be published.  We humbly apologize to all religious conservative thinkers for the need to even say these things, but the Hard Left is what it always was, the New Leftist Liberals are what they are, and the Internet is what it is. 
"Clickbait" advertising links are not acceptable for posting here. 
If you fear intolerant Leftist repercussions, do not use your real name and do not include email or any identifying information.  Elitist Culturally Marxist Pure Authoritarians cannot and will not tolerate your freedom of speech or any opposition to their rigid authoritarian, anti-equality, anti-life, anti-liberty, anti-property, hedonistic, anti-Constitution, pro-Marxist, pro-Islam, anti-Catholic, anti-Christian, anti-Semitic, anti-male, sexist, pro-homosexual, anti-heterosexual, anti-white, racist, anti-Western, anti-American, Globalist, anti-Nation, blatantly immoral, totally intolerant and bigoted point of view. 
Copyrighted Material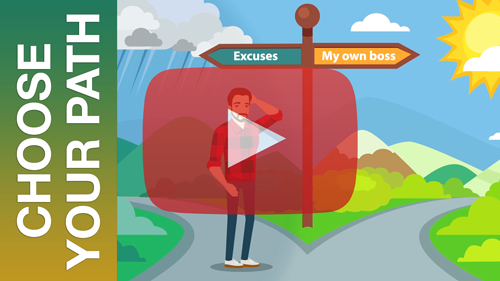 Solopreneur Opportunity Links, for a
Solo Build It WebSite