Site best viewed on a computer screen - not optimized for cell phones
Latest 50 articles published or updated here: BLOG (Web-Log) Page

On the Invincible Arrogance of Justice, FBI and even the IG.
An IG Report over-loaded with examples of bias, with a Summary that finds "No Bias", is Criminal-Level Supreme Arrogance. 
Vic Biorseth, Friday, June 15, 2018
https://www.CatholicAmericanThinker.com/
The far too long awaited IG report on the totally corrupt and botched supposed investigation of Madam Hillary's criminal use of her personal non-government server has arrived. You can read the whole thing right here if you're so inclined. It starts out with an "Executive Summary" that finds no political bias in the investigators. Then, it goes another 500+ pages of detailed report loaded down with glaring example after glaring example of political bias in the investigators. Including rabid political bias.
What more needs to be said? 
The Inspector General indicts himself with extrene bias with this report. 
The key point of the Executive Summary is this paragraph:
There were clearly tensions and disagreements in a number of important areas between Midyear agents and prosecutors. However, we did not find documentary or testimonial evidence that improper considerations, including political bias, directly affected the specific investigative decisions we reviewed in Chapter Five, or that the justifications offered for these decisions were pretextual.
Then, after this Executive Summary, the detailed report just shows page after page after page of unmasked, quite open, Political Bias. even to the point of expressions of blind, raging hatred of Trump, and revealing work being done, in the investigation, by the investigators to support, protect and even exonerate Madame Hillary. 
That these biases and these biased investigators were NOT found to have "directly affected the specific investigative decisions" is an obvious, blatant, flagrant lie. 
Question:  Did Madame Hillary commit crimes, or not?
Answer:  She did indeed commit crimes. 
Question:  Did President Trump or his staff commit crimes, or not?
Answer:  They did not commit crimes. 
Conclusion:  The IG is just as biased as all the biased "investigators". 
The "investigation" of Madam Hillary has been dropped, not to be restarted, despite an overwhelming preponderance of clear evidence of guilt. 
The "investigation" of Trump continues, ad infinitum, despite not one single shred of evidence. 
This FBI corruption is not new. It was corrupt way back under J. Edgar Hoover, as we pointed out in Deep State Traitors. Since then, as part of the Deep State Shadow Government, they seek to make of themselves the effective de facto government, overriding the three branches of federal government, and assuming unto themselves dictatorial power. 
They refuse to subject themselves to Congressional oversight, and they do not even respond to Congressional subpoenas for information. They keep information from the President. They act against him behind his back. They even seek to undo a Presidential election and remove a duly elected President from office. 
The often heard "expert" opinion that the honesty and integrity of the FBI is beyond reproach is ludicrous. 
Here's what we recommended back among the Cut The Spending Pages, specifically in the Cut-DOJ treatment:
Federal Bureau of Investigation (FBI):  I would take FBI out of DOJ and merge it into the Central Intelligence Agency (CIA), with a new official name to be determined.  Much of what FBI does is counter-intelligence, done not only in America, but abroad.  FBI agents maintain a presence in US Embassies, as do CIA agents.  Their individual investigations sometimes overlap, and cooperation is not always the best.  Often spies are also criminals; often criminals are, or deal with, spies.  Criminal activity, like espionage, is an activity that presents a danger to America.  Often, they are tightly linked, as we see in the advance of Obamunism.  It would be bad for America if either the FBI or the CIA lost any of its technical capabilities, physical resources or valuable personnel.  They should be merged into one pro-Constitution and pro-American service for the protection of America and the Constitution. 
FBI and CIA agents are supposed to be the smartest of the smart; they should be smart enough to know the difference between an American citizen and a non-citizen, and familiar enough with their own Constitution to know the Constitutional rights of one versus the other. There is no valid reason for two distinct agencies to protect America's national security interests from criminals and spies. 
The work of FBI and CIA agents is called "Intelligence", after all. We should all naturally assume from that, that their agents might be particularly intelligent. But all the Invincible Arrogance problems we are dealing with here have less to do with the IQ, education or cognitive abilities of the agents than with their sense of Honor. But Honor, in America, is a virtue that comes out of the once common Morality of Christianity. And that Christian Morality has been expunged from all the federal agencies, along with Christianity itself. Cultural-Marxism driven Secularism, or Militant and Militating Atheism, has effectively driven Christianity out of the entire American Government. 
The unconstitutionally established Separation of Church and State started that ball rolling back in 1947, and it's been on a morally downhill roll ever since. 
That the FBI has been "weaponized" by Marxocratism and disgraced by its leadership is obvious to any objective observer. What we mean by "Invincible Arrogance" is epitomized by current "Intelligence Community" leadership. They put themselves and their agencies above the President and above the Congress. They threaten the whole Constitutional electoral process, in their effort to be "King-Makers" and an absolute, unrestrained political power unto themselves, with no superiors and no oversight. 
Note well that neither the Justice Department nor the FBI have any "Constitutional" mandate, let alone reason for existence. The Legislative, Executive and Judicial branches do; but Justice, FBI, CIA, etc., do not. They aren't even mentioned in the Constitution. Anyone from any of these agencies, Rod Rosenstein included, who say otherwise and claim they are acting in accordance with the Constitution, are lying. The Executive Branch holds Executive Authority over them, and the Congress holds Congressional Oversight Authority over them. 
Yet, Rod Rosenstein and Jeff Sessions behave as though no one in the American government, no one in America and no one earth holds any legal authority whatsoever over them. They assume their own ultimate and unlimited authority over themselves, unto themselves. 
Tyranny, anyone? 
A guest-host on Hannity today, Jonathan Gilliam, mentioned something about FBI-CIA-JUSTICE-etc. that I had never heard of, called the SES, which stands for Senior Executive Service. Members of the SES can be and are "crossovers", meaning, any one of them can be appointed to take any other one's place in totally different agencies. These are the top-level leadership positions in all federal bureaucracies. 
It's its own pay grade, above all the G-ranks of federal employment. Leaders who were SES during the recent FBI attempted overthrowing of an American election were Madam Hillary, Holder, Lynch, Rice, Comey, McCabe, Brennen, etc. Of course, Comrade Obama himself was on top of the whole evil conspiracy. These are the top paid people in American bureaucracy. They are, or were, normally "cleaned out" by every new administration, and replaced with the President's chosen people. That hasn't happened since the Billary Clinton election almost twenty six years ago. Marxocratism has been metastasizing and growing in the SES, and spreading downward into the ranks for all those twenty five years. 
The "crossover" part of the SES is downright stupid. Current FBI Director Christopher Wray, for instance, has no background in "intelligence", investigation or police-work, or anything to do with the FBI. He's a lawyer. He doesn't even know what his agents do for a living. 
Directors of agencies like the FBI should ideally come from the ranks of agents, or at least have been through their academy or a similar one, and have heavy experience in the work they're being put in charge of. Perhaps SES should be done away with entirely, replaced with a two or three layer new set of fixed G-rankings. 
And, as Rush has pointed out, Wray isn't even smart enough to recognize his own contradiction of himself in his carefully crafted announcement of the publication of the IG Report. First, he announces that there was no political bias on the part of the investigators. Then, he announces how he is personally going to train all agents, old and new, in how not to do it again. Do what again? Do what he just said they didn't even do. 
He's going to send the whole FBI through a Maoist Reeducation camp process, akin to the now mandatory Starbucks employee reeducation in how to give conscious racial preference to people of color in order to suppress all that unconscious or subconscious "White Privilege" out there. See?  Following that pattern, Wray's going to get all that bias that doesn't exist out of the FBI or his name isn't Wray. 
It's an internal FBI problem, and the FBI will fix it. No need for Congress or the President to worry about it; Chief Inspector Wray is on the case. You can trust the FBI, and you can trust Wray, and once he's fixed it good, you will be even more able to trust the FBI. Nothing to worry your little head about here; go back to sleep. We can all rest assured that there will be no more political bias in FBI investigations now that the man on the job is Chief Inspector Clouseau. I mean Wray. 

False Statement Law used as a tool of extortion and blackmail
Title 18 U.S.C. § 100 is the law making it a federal crime to make a false statement to a federal agent. Making a false or fraudulent statement, concealing pertinent information, or even denying guilt can be construed to be a crime under this statute.
It's the Miranda rule in reverse. In the Miranda rule (which should be repealed) a criminal who confesses guilt cannot be prosecuted for the the crime if he wasn't first warned not to confess it. In this law, a person can be convicted of a crime just by consenting to talk to a federal agent. 
That this law has been abused by federal agents is evident in the truly stupid cases exemplified by the Martha Stewart and Scooter Libby cases. What the FBI has done to General Michael Flynn and his family is an absolute public disgrace. 
This law may be of value if and when federal agents are honest. But case after case proves that federal agents are not honest; they are indeed extortionists and blackmailers out to get their target victims to testify, whether honestly or not, against someone else. 
The corruption is so widespread, constant and odious that the law should be repealed. No federal agent should have such potentially corrupting power over anyone. The only time anyone should ever go to jail over anything construed to be a false statement is after he has been sworn to tell the truth before a judge or justice in a court of law, or after being so sworn before making an official and formal legal statement of fact. 
Circular Praise and Congratulatory Leadership Organization
Whatever Political Party these leaders may claim, they are, ideologically speaking, Marxocrats, some overt, some covert. Including Republicrat Never-Trumpers, both admitted and covert. They all take turns describing each other as honorable, beyond reproach, men of impeccable integrity, patriotic to the bone and, essentially, the "perfect man for the job". And they all lie in this regard. Going round the circle, they all take turns lying about each other and building each other up. 
Beginning with Attorney General Jeff Sessions, who many believe, myself included, was in on the pro-Hillary anti-Trump plot from the beginning, his early enthusiasm for Trump being a mere cover used to get his position. As our Attorney General, he may as well not even be there. He might be more effective if he were used as a door-stop, or anything else that required the exact same effort he has put forth in doing his job. 
Christopher Wray, in his public address announcing the Justice IG Report, proved himself just as corrupt as Michael Horowitz, the IG who issued the report. Both Wray's public announcement, and Horowitz's Executive Summary, virtually began with a denial of any bias in a report that was just loaded down with example after example of monumental bias. They both lied through their teeth, to give ammo to their contemporaries in the Mainstream Media and the Marxocrat Party. 
The same investigators who give Madame Hillary a pass on clear and obvious serious crimes pursue onto death the non-existent, imaginary, trumped-up, conjured-into-being "collusions" with Russians who cannot be found anywhere, and "obstructions of justice" that cannot be identified.
They didn't even identify a crime for Comey's buddy Mueller, the Independent Counsel, to investigate. Because there was no crime to investigate. Mueller is therefor desperately trying to invent one out of thin air. 
Wray and Horowitz pronouncements of non-bias in the IG investigation were near mirror-image examples of how Comey first listed all of Madame Hillary's crimes and then let her off the hook with the truly stupid "No Intent" claim. 
The Marxocrat Voter Base only reads, hears and sees what their favorite Marxocrat candidates say and what the Marxocrat Media says about this whole sordid affair. And all the Marxocrat politicians are ever going to say, and all the Mainstream Journalists are ever going to say about it, is that the Attorney General found "No Bias" in the investigation of the investigation. There will be no mention of all the actual bias listed in the body of the report. 
This will work, for the Marxocrat Voter Base. 
But here's the good news; we can read it ourselves. 
The Truth of it is building our ranks and strengthening Trump's position.
We've pointed out what we perceive to be a real American awakening to Truth going on, in Lies Falling, in the Catholic good-news bad-news, and in Making America Great Again. 
Everything these stupidos do to harm Trump and his public support winds up doing the opposite. In their Invincible Arrogance, they cannot see it. They really believe we are stupid. They really believe they are smarter than us. They are thoroughly convinced in their ignorance of the truth about us, and about Trump. Their stupidity is impenetrable. 
There is no way to get through to them, and, for the most part, they have evil intent toward us, Trump, the Constitution and America as founded. They need to be fired, at the very least, and most of them truly belong in prison. 
Again, the good news is that We The People are awake and watching. The more they throw at President Trump, the stronger he gets, and the more convinced we all are of the width and depth of their evil. 
Truth is winning here.
Give thanks to the Lord, for He is Great; His Mercy is Never-Ending. 
=====
EENS:  Extra Ecclesiam Nulla Salus
(Outside the Church there is no salvation)


With fear and trembling, work out your salvation--Phil 2:12
Seek the Truth; Find the Way; Live the Life.
Please God, and Live Forever.
=====
Sarcastic Acronym Hover-Link Footnotes: For the convenience of those readers using devices that lack a mouse, these footnotes are provided for all webpages, in case any webpage contains any hover-links. (If you don't have a mouse, you can't "hover" it over a link without clicking just to see the simple acronym interpretation. Click any footnote link to see the acronym and a detailed explanation; "hover" the mouse over it just to see the simple interpretation.)
SLIMC1
Secularist Liberal Intellectual Media Complex
GESGOEAEOT2
Gradually, Ever So Gradually, Over Eons And Eons Of Time
PEWAG3
Punctuated Equilibrium's Wild-Assed Guess
TTRSTF4
Them There Real Scientifical-Type Fellers
TTRSPTF5
Them There Real Smart Perfesser-Type Fellers
TTRSJTF6
Them There Real Smart Journalistical-Type Fellers
SNRTACBT7
Surely No Right Thinking Adult Could Believe Today
STNSEACPB8
Surely Today No Serious Educated Adult Could Possibly Believe
WDN9
We Don't Know
BMDFP10
Baboons, Mongrel Dogs, Filthy Pigs and ...
HBAACOTE11
Human Beings Are A Cancer On The Earth
ACLU12
Anti-Christian Litigation Union
FLORMPORIF13
Flagrant Liar, Or, Mindless Parrot, Or, Innocent Fool
MEJTML14
Marxist Ends-Justify-The-Means Liar
IEJTML15
Islamic Ends-Ends-Justify-The-Means Liar
MPAV16
Marxist Principles And Values
WBESSWG17
Wise, Benign, Elite, Super-Scientific World Governance
TRMITM18
The Reason Man's In This Mess
IYI19
Intellectual Yet Idiotic
TTRSCBTF20
Them There Real Smart Catholic Bishop Type Fellers
IACMPVND21
Illegal-Alien-Criminal Marxocrat-Party-Voting Nation-Destroyers
PEJTML22
Palestinian Ends-Justify-The-Means Liar
PSYOP23
"Psychological Operation" Mind Trick
CDC24
Covid Developmentally Challenged
LGBTQ+25
Every Letter Represents A Serious Psychotic sexual Identity Disorder
[All Web Pages listed in Site Map by date-of-publication;
oldest at the top, newest at the bottom of the list.]

Culture=Religion+Politics;  Who Are We?  Vic Biorseth
The Brilliantly Conceived Organization of the USA;  Vic Biorseth
Return to the BLOG page
Return to the HOME PAGE
Subscribe to our Free E-Zine News Letter
Comment
Respond to this WebPage immediately below the last comment.
Or,
---
Language and Tone Statement

Please note the language and tone of this monitored Website. This is not the place to just stack up vulgar one-liners and crude rejoinders.  While you may support, oppose or introduce any position or argument, submissions must meet our high Roman Catholic and Constitutional American standards of Truth, logical rigor and civil discourse.  We will not participate in merely trading insults, nor will we tolerate participants merely trading insults.  Participants should not be thin-skinned or over sensitive to criticism, but should be prepared to defend their arguments when challenged.  If you don't really have a coherent argument or counter-argument of your own, sit down and don't embarrass yourself. Nonsensical, obscene, blindly & doggedly anti-Catholic, anti-American, immoral or merely insulting submissions will not be published here.  If you have something serious to contribute to the conversation, be prepared to back it up, keep it clean, keep it civil, and it will be published.  We humbly apologize to all religious conservative thinkers for the need to even say these things, but the Hard Left is what it always was, the New Leftist Liberals are what they are, and the Internet is what it is. 
"Clickbait" advertising links are not acceptable for posting here. 
If you fear intolerant Leftist repercussions, do not use your real name and do not include email or any identifying information.  Elitist Culturally Marxist Pure Authoritarians cannot and will not tolerate your freedom of speech or any opposition to their rigid authoritarian, anti-equality, anti-life, anti-liberty, anti-property, hedonistic, anti-Constitution, pro-Marxist, pro-Islam, anti-Catholic, anti-Christian, anti-Semitic, anti-male, sexist, pro-homosexual, anti-heterosexual, anti-white, racist, anti-Western, anti-American, Globalist, anti-Nation, blatantly immoral, totally intolerant and bigoted point of view. 
Copyrighted Material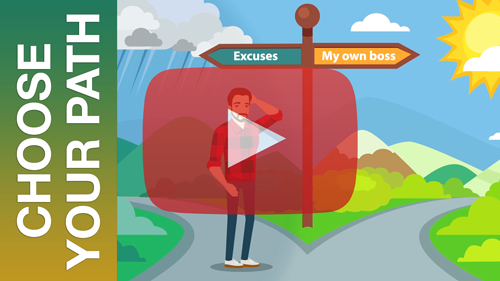 Solopreneur Opportunity Links, for a
Solo Build It WebSite