Site best viewed on a computer screen - not optimized for cell phones
Latest 50 articles published or updated here: BLOG (Web-Log) Page

Islamic Rights: Criminal Malfeasance in the Federal Government.
"Islamic Rights" show the need to nullify unconstitutional law and impeach Supreme Court Justices and others who violated the Constitution.
Vic Biorseth, Friday, October 28, 2016
https://www.catholicamericanthinker.com/
Out of all of the Impeachable Offenses Pages, it is difficult to choose which offense is the most dangerous to Constitutional America and most murderous to all citizen rights, and to citizens themselves. 

Actually, the most dangerous offensive to Constitutional America is becoming more apparent, minute by minute, and it is our current sitting Marxocrat Party controlled government administration, and the current leading Marxocrat Party Presidential candidate; but that's not what this article is about.  Both Comrade President Obama (peace be upon him) and Comrade Madam Hillary are Alinskyian Community Organizers for criminal Marxist Global Revolution.  They "organize" to take down every institution, from Christian Churches to the American government to all national governments, by treachery, from the inside.  Look into it, and test my words.  Look to Magdelen's Catholic Funded Alinsky Organizations, and the history of America's Bogus Human Rights, and elsewhere herein, and on the internet.  Our own government has made itself into both a Globalist revolutionary enterprise and a criminal enterprise. 

But my guess would be that, if it is not the unconstitutional establishment and protection of Socialist Rights, then it must be the unconstitutional establishment and protection of Islamic Rights, right here in America, for America is the primary, absolute, mortal enemy target of both Marxism and of Islam.

Every time any Jihadist shouts Allahh Akbar and starts murdering people, the immediate response of our criminal government and their propagandists in the field of journalism is always of the form,  

"We cannot allow this event to be used by the Evil Right as an excuse for any kind of backlash against the Islamic Religion Of Peace".
And a bunch of boilerplate, cut-and-paste platitudes such as, "We cannot know yet what the motive was", or, "It may well be a Right Winger or a Tea Partier", along with obfuscation and studied, well practiced miss-direction of thought.  Avoidance of identifying the ethnicity, the name, and the image of the perpetrator, whenever the ethnicity, name or image might indicate the perpetrator is a Moslem. 

This is, in my opinion, criminal obfuscation of truth for the furtherance of and building up of Jihad on the streets of America.  Done for its important contribution to desired Chaos and social disorder. 

Alinskyite politicos want chaos, and cause chaos.  And so do their propagandists who masquerade as objective news reporters.  They all collude, cooperate and play their parts in the criminally organized revolutionary mission to bring America down. 
They just keep proving it.  Their actions have been proving it for years and years, and now WikiLeaks and other revelations back it all up and bring it all more and more to public attention, finally.  Our thoroughly corrupted, Marxified and politicized mainstream news media is having a harder and harder time censoring it, or slanting and politically spinning it whenever it can no longer be censored. 

Even Megyn Kelly, falsely self-portrayed as a Conservative among Lefties, has now publicly admitted to being a committed, partisan, issue advocate ("Defender Of Women") rather than an objective journalist or honest news anchor. 
The mask is coming off. 

The Irreformable Problem with Anti-American Islam.

Islam cannot be "Reformed".  (Neither can Catholicism.  The Protestant Reformation should probably be called Reformations, plural, because the original Christian Church was not "Reformed" by it.  The Christian Reformations produced Luther's Reformed Church, Calvin's Reformed Church, the Anglican Reformed Church, etc.   And Denominationalism continues the ongoing and rapidly multiplying Reformations even as you read this.) 

The Koran, literally taken, is absolutely and irreformably antithetical to our First Amendment.  The Koran not only denies, but categorically opposes freedom of religion, freedom of speech, freedom of the press, freedom to assemble and the right to petition the government.  Islam means submission, pure and simple.  The people must submit. 
The people must be made to submit. 

And that means everyone on earth. 

Islam is not peace.  Islam is war.  Perpetual war, until all the world is in submission to Islam.  That is the meaning of Islamic Jihad.  Jihad is Islam's very reason for being.  Global domination is the irreformable ultimate goal of Islam. 

Those who speak of a possible future "Reformed" Islam are being unrealistic; perhaps some of them are just "whistling past the graveyard" to calm their own inner fears.  "Moderate" Moslems will not ever reform Islam.  Themselves, yes; the religion of Islam, no. 

In Breaking Islam we talked about how all active Jihadist Moslems, as described by our sitting government, the Marxocrat Party and their News Media are consistently described as "Not real Moslems", "Hijackers of Islam", "Radicalized", "Not true to the religion of Islam", "Not representative of Islam" and so forth.  Every single time. 
The actual truth is the exact opposite of what they all say. 

ISIS, Al Queda, Taliban, Moslem Brotherhood, etc., etc., etc., are all correctly interpreting the Koran, and doing precisely what the Koran orders disciples of Islam to do. 
Peaceful Moslems who cannot be provoked to violence against unbelievers, on the other hand, are either "radical" violators of the Koran and "hijackers" of Islam, or - more likely - temporary practitioners of Taqiyya, the Islamic doctrine of strategically lying to unbelievers in order to hide and protect the barbaric cause of Islam in some situations or environments of temporary Islamic weakness. 

Marxist ends-justify-the-means lies and Islamic Taqiyya have succeeded, through the progress of "Progressive" Socialism, to get Conservatives, or those who think of themselves as Conservatives, to try to get the Leftist liars to use the term and actually say the words "Islamic Terrorism" in public debate, showing that even they do not now fully comprehend or understand Islamic Jihad. 
Forget that stupid term, and don't waste time on it. 
It's not "Islamic terrorism". 
It's Islamic Jihad.  Jihad is integral with and inseparable from Islam.  The Koran calls for terrorism, yes, but that's just an every day ordinary part of Islamic Jihad.  
Islamic terrorism = Islamic Jihad = the religion of Islam. 
Jihad is the most important, central, core doctrine within Islam. 

They've got us arguing in circles about nonsensical terms.  It keeps us from seeing that the real enemy here is the religion of Islam itself. 

Splits in Islam, such as the Shia-Sunni split, begun by an argument over the rightful successor to Mohammed, are all mere internecine arguments about who is to be in charge of Islam at any moment in history, and not over the Koran or its interpretation.  All Moslems still read the same Koran.  All Moslem dictators, tribal chiefs and warlords see and promote themselves as potential leaders of all of Islam, and they will all fight with each other and kill each other over those internecine arguments about who is the big boss in town. 

But they will all unite with each other, to some degree, against us, or against Israel, or against any unbelievers on earth.  They will temporarily stop killing each other long enough to cooperate in the massive killing of unbelievers.  And then go back to their own internal barbarity, all in the name of Islamic "Submission".  They only argue among themselves about who is to be the one everyone else submits to, in the local neighborhood if not the world. 

The only saving factor for us unbelievers is the fact that most Moslems don't read the Koran and know their religion any more than most Catholics and most Protestants read the Bible and know their own religions.  They are like us in that regard. 
(This is personal opinion, not proven fact.) 
The majority of Moslems are as peaceful as are the majority of Christians or Jews.  The laws of nature are written on their hearts, as well as on ours, by the Divine Author of Nature.  Choosing to live in peace with our neighbors is the natural order of things.  Moslems have to learn to hate us.  Social Hatred does not come naturally; it must be taught.  It must be indoctrinated. 
It is a matter of how "correctly" children of Moslems are brought up in the faith and how that faith "took".  Islam has made literal, bomb-toting demons of little children. 

The Koran itself does the best teaching, indoctrinating and soul-twisting. 

The more the Moslem looks into his own religion, the more he reads the Koran, the more inclined to Jihad he will be.  That's just the way it is.  With every major Jihad act of terror, and with every smaller "pop-up" incident of Jihad, whenever they can't blame it on anyone else, our corrupt elites always begin a serious, intensive investigation into how the perpetrator(s) was (were) radicalized.  But there is nothing radical about Jihad and they all know it.  Jihad is an integral, inseparable and even predominant doctrine of Islam. 
It is the religion itself.  Jihad is normal, not radical. 
Our government and their new media cannot possibly not know this. 

The problem for the truly "peaceful" Moslem who disagrees with all of this, is that he cannot convert or renounce his religion without committing apostasy, and thereby incurring an Islamic death sentence, to be carried out by any Moslem at all, even without due process of law.  Islam recognizes no right to due process.  They kill each other all the time. 
The Koran itself is their only law. 

The false, propagandized American citizen view of Islam.

But that's not how the American citizenry view Islam.  Quite the opposite of the truth.  Thanks to Marxist "progressive" educational indoctrination and Marxist "Progressive" journalistic propaganda psychologically promoting Islam in the collective mind of America as a religion of peace. 

Just as Progressive lies have used "Freedom Of Speech" to psychologically promote Marxist Ideology - absolutely antithetical to Freedom Of Speech - in the American public square, so they have done with Islam. 
Using "Freedom Of Religion" they promote Islamic Ideology - absolutely antithetical to Freedom Of Religion - in the American public square. 
They have turned our First Amendment into a national suicide pact. 
They are using our own Constitution against us, and nobody sees it. 

Political Correctness, not the Constitution, now legally restricts, regulates and controls our speech, in direct violation of the Constitution, on topic after topic.  It's word control.  Phrase control.  Idea control.  It is getting down to the point of thought control.  Look at what they have done to Paula Deen, just as one example among the many.  Look at what they are trying to do to Donald Trump.  Over words. 

Over the right to speak.  Which is Constitutionally protected. 

When the Marxocrat Party began their program to psychologically shift the public blame for their own past pro-slavery and racist history onto the Republicrats, it became a popular Republicrat defense to say things like, "Some of my best friends are Negros."  That kind of saying was soon psychologically turned into a negative indicator of hidden racism; a "dog whistle" racist signal to the all the newly indoctrinated, supposedly in-the-know Lefties.  Even when it was true, it became a self-damning claim.  You had to struggle to find a better way to say it. 

Well, now, lots of Americans find themselves saying "Some of my best friends are Moslems", but in this case, that sort of thing is encouraged by the superior, in-the-know, super-conceited Leftist Elites.  And by Moslems.  It is good for Jihadists to be trusted by their future victims. 

Speech has been dominated in America by the enemies of free speech. 

And now, they promote, through our First Amendment guarantee of Freedom Of Religion, the blessing of a new religion in America whose primary mission in the world is to murder, enslave or dominate Christians, Jews and all other religions.  The absolute antithesis of Freedom Of Religion.  Promoted in the name of Freedom Of Religion. 

The Authors, Framers and Ratifiers of the Constitution must be rolling in their graves.  As civilized gentlemen, they fully expected officers of the government who swore in and oath of office to uphold and properly execute the Constitution to actually keep their word and do it.  And they rightly expected them to apply simple common sense and adult judgment to the application of the language of the First Amendment. 

But what we have is an absolutely literal and unbending interpretation to include every and all religions on earth, including any cannibalistic, human sacrificing, or even any murdering, enslaving, pirating and barbaric religions such as Islam to just come right on in to America in order to conquer her. 

Freedom of speech interpreted literally enough to allow an alien, enemy ideology to destroy the very concept of freedom of speech.
Freedom of religion interpreted literally enough to allow an alien, enemy religion to destroy the very concept of freedom of religion. 

Civilization Jihad, or Global Jihad through Massive Emigration, is now going on right here, right under our noses, promoted by all three branches of our own government, and by both of our Establishment Political Parties and their News Media, not to mention by the UN and the EU. 

How to stop it.

So what's a President Trump, and/or a successor to a President Trump to do about this?  (If Comrade Madam Hillary is our next President, forget it; the conquest will soon be complete and it will be all over for Constitutional America.) 
Well, once he is the chief law enforcement officer for the United States, he could begin getting Senators, Congressmen and Justices out of office and sending them to jail where they belong, per available charges listed among the rest of these Impeachable Offenses Pages. 

He could begin using the Constitution as a bludgeon with which to beat the whole Establishment Club to death, as per the Breaking The Establishment Pages. 

And he could begin fighting the Islamic advance on civilization, beginning by building the wall, enforcing and reinforcing border security, and enforcing existing immigration law. 
He could Break Islam within American borders, get Islam out of our government and out of our military, and even out of our country. 

He could begin making war on Islamic Jihad in response to Islam's unrelenting 1,400 year old declaration of war on us and on all human civilization. 

He could restore/reestablish the requirement for all immigrants becoming citizens to learn the Declaration, learn the Constitution and to pledge allegiance to the flag, and to the Republic for which it stands, and to actually mean it. 

He could establish an oath of allegiance to the Constitution of the United States, and require it of immigrants becoming citizens, recognizing that violation of that oath might mean loss of citizenship status. 

I don't know how many times or how many ways it needs to be said before the American citizenry gets it. 
Marxism, in every variation, is a mortal enemy of America.
Islam, in every variation, is a mortal enemy of America.

The predominant Establishment lie is that "ideology", in and of itself, is somehow evil, and no one should be an "ideologue". 
That's just wrong. 
Marxism is an evil ideology; Islam is an evil ideology. 
But if human civilization is to survive the twin, sometimes combined, evil global onslaughts of Marxism and Islam, then more American citizens had damned well better become American Constitutionalist Ideologues.  And fiercely so. 
There is nothing wrong and everything right with our American Constitutional Ideology.  The Framers didn't just invent it out of thin air.  They were aided by Divine Inspiration; they said so, and I believe them.  What we have here in Constitutional America is something so unique in history, and so precious among nations, and so well thought-out as to be nearly miraculous, in overall concept. 
Pray that a President Donald Trump learns it, and really gets into it, and loves it even more than he loves it now.  And his successors. 
Pray that more American citizens will take the advice of President Jefferson and actually read the Koran, and learn about Islam. 

All tyranny needs to gain a foothold is for people of good conscience to remain silent. –Thomas Jefferson
"If you will not fight for right when you can easily win without bloodshed; if you will not fight when your victory will be sure and not too costly; you may come to the moment when you will have to fight with all the odds against you and only a small chance of survival. There may even be a worse case: you may have to fight when there is no hope of victory, because it is better to die than to live as slaves. The price of freedom is eternal vigilance." —Thomas Jefferson
And pray for a re-conversion of the American citizenry, that we may be seen as worthy, i.e., not rejecting, of the unmerited grace that is given us, and that God might sustain the United States of America through these troubled times. 
His will be done. 

=====
Sarcastic Acronym Hover-Link Footnotes: For the convenience of those readers using devices that lack a mouse, these footnotes are provided for all webpages, in case any webpage contains any hover-links. (If you don't have a mouse, you can't "hover" it over a link without clicking just to see the simple acronym interpretation. Click any footnote link to see the acronym and a detailed explanation; "Hover" the mouse over it just to see the simple interpretation.)
SLIMC1
Secularist Liberal Intellectual Media Complex
GESGOEAEOT2
Gradually, Ever So Gradually, Over Eons And Eons Of Time
PEWAG3
Punctuated Equilibrium's Wild-Assed Guess
TTRSTF4
Them There Real Scientifical-Type Fellers
TTRSPTF5
Them There Real Smart Perfesser-Type Fellers
TTRSJTF6
Them There Real Smart Journalistical-Type Fellers
SNRTACBT7
Surely No Right Thinking Adult Could Believe Today
STNSEACPB8
Surely Today No Serious Educated Adult Could Possibly Believe
WDN9
We Don't Know
BMDFP10
Baboons, Mongrel Dogs, Filthy Pigs and ...
HBAACOTE11
Human Beings Are A Cancer On The Earth
ACLU12
Anti-Christian Litigation Union
FLORMPORIF13
Flagrant Liar, Or, Mindless Parrot, Or, Innocent Fool
MEJTML14
Marxist Ends-Justify-The-Means Liar
IEJTML15
Islamic Ends-Ends-Justify-The-Means Liar
MPAV16
Marxist Principles And Values
WBESSWG17
Wise, Benign, Elite, Super-Scientific World Governance
TRMITM18
The Reason Man's In This Mess
IYI19
Intellectual Yet Idiotic
TTRSCBTF20
Them There Real Smart Catholic Bishop Type Fellers
IACMPVND21
Illegal-Alien-Criminal Marxocrat-Party-Voting Nation-Destroyers
PEJTML22
Palestinian Ends-Justify-The-Means Liar
PSYOP23
"Psychological Operation" Mind Trick
CDC24
Covid Developmentally Challenged
LGBTQ+25
Every Letter Represents A Serious Psychotic sexual Identity Disorder
[All Web Pages listed in Site Map by date-of-publication;
oldest at the top, newest at the bottom of the list.]

Culture=Religion+Politics;  Who Are We?  Vic Biorseth
The Brilliantly Conceived Organization of the USA;  Vic Biorseth
Return to the BLOG page
Return to the HOME PAGE
Subscribe to our Free E-Zine News Letter
Comment
Respond to this WebPage immediately below the last comment.
Or,
---
Language and Tone Statement

Please note the language and tone of this monitored Website. This is not the place to just stack up vulgar one-liners and crude rejoinders. While you may support, oppose or introduce any position or argument, submissions must meet our high Roman Catholic and Constitutional American standards of Truth, logical rigor and civil discourse. We will not participate in merely trading insults, nor will we tolerate participants merely trading insults. Participants should not be thin-skinned or over sensitive to criticism, but should be prepared to defend their arguments when challenged. If you don't really have a coherent argument or counter-argument of your own, sit down and don't embarrass yourself. Nonsensical, obscene, blindly &doggedly anti-Catholic, anti-American, immoral or merely insulting submissions will not be published here. If you have something serious to contribute to the conversation, be prepared to back it up, keep it clean, keep it civil, and it will be published. We humbly apologize to all religious conservative thinkers for the need to even say these things, but the Hard Left is what it always was, the New Leftist Liberals are what they are, and the Internet is what it is.
"Clickbait" advertising links are not acceptable for posting here. 
If you fear intolerant Leftist repercussions, do not use your real name and do not include email or any identifying information.  Elitist Culturally Marxist Pure Authoritarians cannot and will not tolerate your freedom of speech or any opposition to their rigid authoritarian, anti-equality, anti-life, anti-liberty, anti-property, hedonistic, anti-Constitution, pro-Marxist, pro-Islam, anti-Catholic, anti-Christian, anti-Semitic, anti-male, sexist, pro-homosexual, anti-heterosexual, anti-white, racist, anti-Western, anti-American, Globalist, anti-Nation, blatantly immoral, totally intolerant and bigoted point of view. 
Copyrighted Material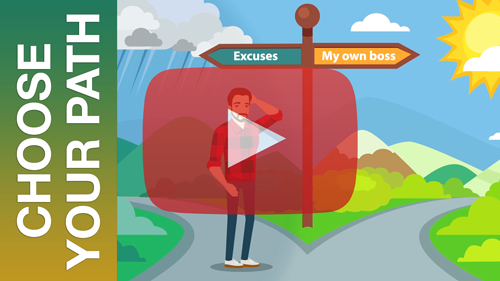 Solopreneur Opportunity Links, for a
Solo Build It WebSite