Site best viewed on a computer screen - not optimized for cell phones
Latest 50 articles published or updated here: BLOG (Web-Log) Page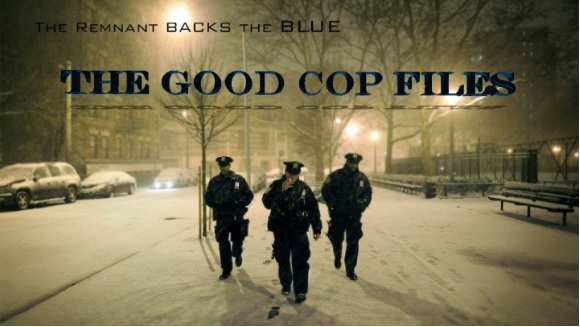 Beleaguered Trad-Cat Cops Working The Mean Streets Of New York
National Morality Begins With One-Man-At-A-Time
Manly Morality
We All Get To Heaven (Or Hell) One Soul At A Time, But This Is America's Nineveh Moment;
Where Is Our Jonah?
American National Morality
Vic Biorseth, Thursday, January 12, 2023
https://www.CatholicAmericanThinker.com/
The evil, insidious, parasitic, "Trojan-Horse" cultural vaccine of Cultural Marxism has been purposely and massively inoculating whole nations with a global ideological pandemic of ungodliness, immorality, untruth and nonsense for well over a hundred years now. The goal is to foment a "cultural" revolution, rather than the original violent upheavals that failed after the 1848 publication of Marx's Manifesto's "Springtime Of Revolution". It is an inside-out "cultural revolution" that tricks whole populations into into causing and supporting chaos and disorder, leading to their own eventual subjugation and slavery by the very Marxists they elected, obeyed and supported. 
It is a parasitic attack on the sitting government, the whole established social order and the status quo in every area of life. 
The longer the infection is untreated, the more parasites there are to deal with, until the anti-morality parasites outnumber the original moral individuals, who failed at every possible opportunity to stop it and turn it back on itself.
Because they just couldn't believe it. It smelled like a "conspiracy theory".
At every turn, it was seen as "politics as usual" just getting more divisive.
Schools today, from kindergarten through the highest advanced university degrees, are cranking out determined revolutionary mortal enemies of the existing social order. Today we have American citizens who oppose the American Constitution, which is the only thing that protects them from being subjugated and enslaved by their own government, let alone any other. 
Credentialed professional teachers today teach children that they - boys and girls - may be opposites, or even something other than boys and girls. That there is such a thing as a birthing-person. That women are not the only ones who menstruate. That masculinity is toxic. 
Children are taught to expect life on earth to end soon, and to hate their parents and grandparents for driving SUVs, air-conditioning their homes and cooking with gas. They are taught that they might be something other than what they think they are and what other people say they are, and that they ought to try to figure out what they might be, with teacher's help, and also that there is nothing wrong and everything right with cross-dressing and homosexuality. 
Quite officially. 
They are taught false histories of America, Western Civilization, Christianity and world history. They are taught to hate the white race, men, paternalism, the normative family, the bourgeois middle-class, meat, fossil fuels, nuclear energy, paper, plastic, tradition and, at the root of it all, humanity, including even their own humanity.
There ain't gonna be no getting back to moral without stepping on some toes
For many years we have tried to bring the mal-educated and miss-lead back to reality while keeping religion out of it, because we learned early on that the minute you mention Jesus Christ they just close their ears and will hear no more. That's how they've been taught in schools, and, with every successive generation, that's how they've been raised by ever increasingly mal-educated and miss-lead parents. 
It seems stupid, I know, to speak of morality without speaking of God, but it can be done. The reason it can be done is that God's law coincides perfectly with the natural law. After all, He is the author of nature. Read the first fourteen lines of the first chapter of John. 
Bottom line here is that God - Jesus Christ - is Truth. Personified Truth.
He is the center of all truth; reality; all that is real. 
Whatever is real is good, and is of God.
Whatever is not real - false - is evil, and is of Satan. 
You can provide winning arguments for what is real and against what is false just on the merit of whether your argument is valid or not, without even mentioning God or God's Law.
A thing is either real, or it isn't. That can be the beginning point and the ending point of any discussion with the mal-educated and miss-lead "immorals". 
We submit that every single political agenda item pushed by the Biden-Harris regime, the Marxocrat Party, the G20, the UN and all of it's NGOs, the EU, the World Economic Forum, the WHO, Ping's C.C.P., Putin's Russia, Khomeini's Iran, Maduro's Venezuela, etc., is false. Untrue. Unreal. 
A lie. 
And yet, they all have their adoring hordes of followers and supporters. 
The "Ladies" of "The View" are a good example. They really believe that "Cornpop" was a bad dude, and that "Jobs" is a three letter word, and that there is no border crisis. 
And that local cops are all racist murderers of unarmed blacks, that the J6 Capital riot was the greatest threat to "our democracy" since the Civil War, and that all of the many non-binary genders can figure out how to achieve sexual gratification on, with or near each other, depending on their preferred gender pronouns and their over-sexed imaginations. 
And that legal "rights" to abort people, euthanize people and prevent people through contraception are superior to any mere constitutional rights, such as the right to life. 
These are losing arguments, because they are downright stupid. 
Here's what we said about it way back in Evil And Nonsense:
Postulation: As one moves away from recognition of evil, he moves away from knowing right from wrong. As one moves away from knowing right from wrong, he moves away from that attribute we all know as simple common sense. As one moves away from common sense, he opens himself up to falling victim to nonsense.
Holding fast to nonsense is stupid.
And that is how so many seemingly normal, intelligent people can come to accept and hold fast to ideas that are just plain stupid.
So, are the "Ladies" of "The View" all stupid? Yes. Of course they are. 
It is incumbent upon adults to know whereof they speak before they speak, especially when they speak before any large audience. The things they say and the beliefs they hold are beyond nonsense. They are absolutely nuts. 
And if they, any of them, actually know that the things they are saying are untrue, then they are actually evil. 
Just like Biden, and Harris, and their whole cabinet, and their whole party, and their whole deep-state. 
Getting Back To Reality Slowly (If At All) Through Politics As Usual, Or, Immediately, Through Obedience To The Constitution
It's going to take an "American Jonah" to call the American government and the American people back to simple reality. 
First of all, constitutionally speaking, politics as usual means political party-driven politics, and and that's illegal, because it's supposed to be constitution-driven politics. Political parties, as unconstitutional entities, should not be running any of the three constitutional branches of government, let alone running the whole federal government. 
The constitution is supposed to be running the whole government. 
That's what they all swore to in their very oaths of office. 
None of them swore allegiance to any party, but to the constitution. 
All of our politicians are competing to advance or retard various political party agenda items that are completely outside of constitutional scope if not in direct violation of the constitution itself. 
They ignore the constitution they swore to uphold in the performance of their offices, and they violate their oaths, with impunity. 
But, since so much of what is destroying America is clearly unconstitutional to begin with, why should we have to go the long, slow route of political haggling, point-by-point, law-by-law, regulation-by-regulation, precedent-by-precedent, bureau-by-bureau, when we could just declare whatever is unconstitutional to be recognized as unconstitutional, and be done with it?
A "President Jonah" could put an end to that by declaring political parties to be unconstitutional, powerless and unrecognized in the running of either chamber of congress, the white house, the supreme court or any federal agency or organization. Opponents to that act would be faced with the constitution itself and their own oaths of office. 
They could not oppose the elimination of political parties and party power at the federal level without grossly and obviously opposing the constitution, violating their oaths and opening themselves up to impeachment from office.
A "President Jonah", having broken the relationship between officers of the federal government and political parties could go on to break all relationships with unconstitutional entities, such as crony-capitalists, corporatists, oligarchs and other Marxist/Fascistic entities. 
Whether money crosses palms or not, involvement of any entities outside of the sitting congress in the creation or legislation of bills must be declared to be and thereafter recognized to be a criminal activity. 
Congressmen and senators would then be forced to take legislation back from the K street lobbyists and actually legislate bills as directed by the constitution. It could mean the end of bills thousands of pages long that couldn't be read before voting them up or down
A "President Jonah" could simply go down the line declaring unconstitutional laws, regulations, legal precedents, etc., to actually be unconstitutional, null, void and out of existence, and force the champions of them to stand in the spotlight as open opponents of American constitutional rule. 
The list of such unconstitutional "laws" is nearly endless today. 
Obamacare. Health care. Health insurance. Food and drugs. Housing and urban development. Abortion. Euthanasia. Contraception. Homo-marriage. Transsexualism. Diversity. Gun control. Gun registration. Gun dealer licensing, rules and controls. Hate crimes. Hate speech. Separation of Church and state. Climate control. Weather control. Tide control. "Greenhouse" gas control. Any gas control. Environment control. Fuel control. Energy control. Black privilege. Brown privilege Feminist privilege. Homo-privilege. Trannie-privilege. Anti-paternalism. Toxic femininity. Rent controls. Wage controls. Price controls. Welfare. Unemployment compensation. Tuition financing. Fannie-May and Freddie-Mack. Education. Medicine. Medical practice. "Sin" taxes or behavior-modifying taxes, i.e., tobacco, alcohol, gas, fuel of any kind, water, electricity, etc. 
The test of whether any "law" is unconstitutional or not is quite simple, for those of us who have actually read the constitution. It is unconstitutional if it:
did not originate as a bill in the House or the Senate, get approved by the whole congress and signed by the President; 
is not to be found among the limited and enumerated powers of congress listed in Article 1 Section 8 of the constitution. 
Congress has the sole constitutional authority to legislate law, according to Article 1 Section 1. If it didn't originate in congress, it is no valid constitutional law. 
And if the object of the law is not listed in Article 1 Section 8 then it would take a constitutional amendment, ratified by 38 states, before it could be passed into law. 
A "President Jonah" could abolish all unconstitutional departments, agencies and bureaucracies, shut them down, fire everyone in their employ and deny all benefits thought due to them, because they are unconstitutional and were criminally established in direct violation of the supreme law of the land. Again, the list is nearly endless. All of their functions could and should be better fulfilled by the private sector; they have no legitimate business being run by the federal government. 
Department of Education. Health and Human Services. Housing and Urban Development. Environmental Protection Agency. Center For Disease Control. Food and Drug Administration. Department of Commerce. Most of the Department of Energy. The absolutely redundant Department of Homeland Security. Department of Labor. Most of the Department of Transportation.
Again, if the object of the bureaucracy is not listed in Article 1 Section 8 no part of the federal government should be addressing it. Furthermore, the constitution nowhere granted the congress the authority to "delegate" any of its own exclusive authority to originate all federal law to any person or organization that may be hired for that purpose. What that means is, 
all bureaucratic "regulations" issued without ever being legislated by congress and signed by a president must be regarded, recognized, declared and held to be unconstitutional, null, no longer in force and not enforceable. 
Unelected, unrepresentative and unaccountable bureaucrats do not have legitimate or legal constitutional authority to issue regulations with full force of law behind them in effect over all of the sovereign states in the USA. 
And again, if it's not in Article 1 Section 8, you can't make a federal case out of it. All federal law must be legislated law. No exceptions. 
See the Cut The Spending pages and the Fixing America pages. 
The Now Thoroughly Marxist Marxocrat Party, Department of Education And Corrupt Deep-State Advance Unconstitutional Communal Rights (Communism) Over Constitutional Individual Citizen Rights
America was founded, declared and constituted to be governed by a constitution that guaranteed the most liberty and the most absolute legal rights to the individual citizen and placed the most restrictions, limitations and rules on the government. 
Constitutionally, the USA is a pro-bourgeois nation, encouraging, feeding and building a bourgeois middle-class and a citizenry that can take care of itself. 
Marxism, in all forms, is the exact opposite of that. 
All forms of Marxism - Communism, Socialism, Crony-Capitalism, Corporatism, Fascism, National Socialism, Globalism, New World Orderism, RESETism, Clintonism, Obamunism and O'Bidenism all hate, oppose, and seek to demolish the bourgeoisie and individual liberty, in favor of the establishment of the government controlled commune. 
A "President Jonah" would be the champion of the bourgeoisie. 
America was constituted to allow the citizenry to take care of itself. 
Marxism insists on convincing people that they can't take care of themselves, that only government can take care of their needs, and that they need to get their minds right and bow to the government. 
The terrible thing about that is that they are winning. Every generation, more and more American citizens are dependent on the government and not able to take care of themselves and their own needs, or that is what they have been made to believe. 
Our now mostly Marxist government pays citizens to not work, teaches them dependency rather than independence, mollycoddles them, confuses them, destroys their personal sense of identity, attacks the family and parental rights over children, terrifies them over threats that are not real, and, generally, just herds them willingly into the global commune from which there is no escape. 
A "President Jonah" would bring back government of the bourgeois, for the borgeois and by the bourgeois. 
And let the chips fall where they may. 
Meanwhile, what's a Trad-Cat male American patriot to do?
Stay Catholic; stay Traditional; know your Constitution as well as you know your faith; stand on your rights.
Stand in Truth, and all will be well with you. 
Please God, and live forever.
---
The only thing Truth has going for Him in this world is us. 
The restoration of Truth = Reality in the hearts and minds of men is now totally dependent upon you and me; if we don't do it, it won't get done.
Sign the Letter to your Bishop, and make our Church Catholic again. 
Join Cardinal Burke's Storm Heaven Rosary Campaign.
Get behind a President Trump and a Vice President Donald Trump Jr, and make America Constitutional again. 
Pray for a strategic collaboration between Abp. Vigano and Trump.
=====
EENS:  Extra Ecclesiam Nulla Salus
(Outside the Church there is no salvation)


With fear and trembling, work out your salvation--Phil 2:12
Seek the Truth; Find the Way; Live the Life.
Please God, and Live Forever.
=====
Sarcastic Acronym Hover-Link Footnotes: For the convenience of those readers using devices that lack a mouse, these footnotes are provided for all webpages, in case any webpage contains any hover-links. (If you don't have a mouse, you can't "hover" it over a link without clicking just to see the simple acronym interpretation. Click any footnote link to see the acronym and a detailed explanation; "Hover" the mouse over it just to see the simple interpretation.)
SLIMC1
Secularist Liberal Intellectual Media Complex
GESGOEAEOT2
Gradually, Ever So Gradually, Over Eons And Eons Of Time
PEWAG3
Punctuated Equilibrium's Wild-Assed Guess
TTRSTF4
Them There Real Scientifical-Type Fellers
TTRSPTF5
Them There Real Smart Perfesser-Type Fellers
TTRSJTF6
Them There Real Smart Journalistical-Type Fellers
SNRTACBT7
Surely No Right Thinking Adult Could Believe Today
STNSEACPB8
Surely Today No Serious Educated Adult Could Possibly Believe
WDN9
We Don't Know
BMDFP10
Baboons, Mongrel Dogs, Filthy Pigs and ...
HBAACOTE11
Human Beings Are A Cancer On The Earth
ACLU12
Anti-Christian Litigation Union
FLORMPORIF13
Flagrant Liar, Or, Mindless Parrot, Or, Innocent Fool
MEJTML14
Marxist Ends-Justify-The-Means Liar
IEJTML15
Islamic Ends-Ends-Justify-The-Means Liar
MPAV16
Marxist Principles And Values
WBESSWG17
Wise, Benign, Elite, Super-Scientific World Governance
TRMITM18
The Reason Man's In This Mess
IYI19
Intellectual Yet Idiotic
TTRSCBTF20
Them There Real Smart Catholic Bishop Type Fellers
IACMPVND21
Illegal-Alien-Criminal Marxocrat-Party-Voting Nation-Destroyers
PEJTML22
Palestinian Ends-Justify-The-Means Liar
PSYOP23
"Psychological Operation" Mind Trick
CDC24
Covid Developmentally Challenged
LGBTQ+25
Every Letter Represents A Serious Psychotic sexual Identity Disorder
[All Web Pages listed in Site Map by date-of-publication;
oldest at the top, newest at the bottom of the list.]

Culture=Religion+Politics;  Who Are We?  Vic Biorseth
The Brilliantly Conceived Organization of the USA;  Vic Biorseth
Return to the BLOG page
Return to the HOME PAGE
Subscribe to our Free E-Zine News Letter
Comment
Respond to this WebPage immediately below the last comment.
Or,
---
Language and Tone Statement

Please note the language and tone of this monitored Website. This is not the place to just stack up vulgar one-liners and crude rejoinders. While you may support, oppose or introduce any position or argument, submissions must meet our high Roman Catholic and Constitutional American standards of Truth, logical rigor and civil discourse. We will not participate in merely trading insults, nor will we tolerate participants merely trading insults. Participants should not be thin-skinned or over sensitive to criticism, but should be prepared to defend their arguments when challenged. If you don't really have a coherent argument or counter-argument of your own, sit down and don't embarrass yourself. Nonsensical, obscene, blindly &doggedly anti-Catholic, anti-American, immoral or merely insulting submissions will not be published here. If you have something serious to contribute to the conversation, be prepared to back it up, keep it clean, keep it civil, and it will be published. We humbly apologize to all religious conservative thinkers for the need to even say these things, but the Hard Left is what it always was, the New Leftist Liberals are what they are, and the Internet is what it is.
"Clickbait" advertising links are not acceptable for posting here. 
If you fear intolerant Leftist repercussions, do not use your real name and do not include email or any identifying information.  Elitist Culturally Marxist Pure Authoritarians cannot and will not tolerate your freedom of speech or any opposition to their rigid authoritarian, anti-equality, anti-life, anti-liberty, anti-property, hedonistic, anti-Constitution, pro-Marxist, pro-Islam, anti-Catholic, anti-Christian, anti-Semitic, anti-male, sexist, pro-homosexual, anti-heterosexual, anti-white, racist, anti-Western, anti-American, Globalist, anti-Nation, blatantly immoral, totally intolerant and bigoted point of view. 
Copyrighted Material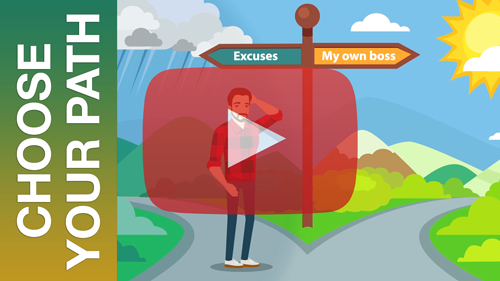 Solopreneur Opportunity Links, for a
Solo Build It WebSite