Site best viewed on a computer screen - not optimized for cell phones
Latest 50 articles published or updated here: BLOG (Web-Log) Page

All Forms of Conspiratorial Evil in a Nutshell.
Every Evil (i.e., Falsehood) Conspiracy is, at its root, an Individual Evil Conspiracy, Blended with a Larger Evil Conspiracy just to Conceal its Individuality.
Vic Biorseth, Saturday, May 02, 2020
https://www.CatholicAmericanThinker.com/
At the absolute root of evil (i.e., falsehood) is the elevation of self above all, or, selfism. Evil in a nutshell is self-worship, whether in secret or openly expressed. 
This is almost purely definitive of Protestantism, of Marxism and of Islam. 
Protestantism, in a nutshell, is an every-man-for-himself reformulation and restructuring of original Catholicism for personal convenience and to suit personal preferences. Doctrine, theology, liturgy, Scripture, literally everything to do with the original Christian revelation are all subject to change to suit personal preferences. 
Hence, we see over 40,000 "denominations" of Protestantism, and quite possibly more than 40,000 "non-denominational" denominations out there in America and all over the world. All anyone with a preference needs to do is put up a sign in front of a building and go into business as another new non-denominational denomination. 
And, no one can even count the number of men who consider themselves to be Christians but who belong to no congregation, existing formal sect or denomination, but are sort of a one-man church unto themselves. 
So Protestantism, in a nutshell, is a matter of personal preferences suiting life-style conveniences, over all of the fixed and unchangeable original revelations of Christianity, within Christianity. Or that sees itself as still being within Christianity. 
Marxsm, in a nutshell, is an every-man-for-himself reformulation and restructuring of Marx's Manifesto for personal convenience and to suit personal preferences, the true end of which is to become The Dictator. Each individual Marxist, in his deepest desires, wants to be dictator. Mussolini and Hitler interpreted Marxism their way, Lenin and Stalin interpreted it theirs, but every Marxist, including Madame Comrade Hillary, and including Comrade Obama, may peace be upon him, and every other Marxocrat Party operative secretly hopes to one day rise to the level of somehow becoming or being made the Supreme Dictator. 
Communism is a lie and they all know it. Socialism is a lie. Marxist Social Justice is a lie. Redistributionism is a lie. All of Marxism aims solely at the eventual establishment of dictatorship, pure and simple, under the evil mask and the false promise of Utopia. 
Islam, in a nutshell, is an every-man-for-himself reformulation and restructuring of Mohammed's Koran for personal convenience and to suit personal preferences, the true end of which is to become The Caliph. Each individual Imam and each individual Mullah, in his deepest desires, wants to be Caliph. But, because there are so many Caliph wannabes in the world of Islam, every time one of them has the courage to declare himself Caliph, they all jealously unite in the cause of his destruction. 
There can be one and only one Caliph, or, true successor of Mohammed. 
Perverted Catholicism, in a nutshell, is an every-man-for-himself reformulation of Catholicism from the inside, for personal convenience and to suite personal preferences, the true end of which is to become like gods. Under the impetus of Cafeteria Catholicism, which in turn was born of Commie-Homo Catholicism, it is a newer and worse insidious formulation of revolutionary Protestantism metastasizing and spreading its evil venom throughout the bloodstream of the Roman Catholic Church. Just as original Protestantism was born of evil ordained clerics inside Catholicism, this newer and even worse from of evil is still growing inside the Church, this time intending not to split out from it, but to take it over from the inside. 
---
Meanwhile, Cultural Marxism is doing to America and to Western Civilization what Perverted Catholicism is doing to the Catholic Church. 
Why did (and does) most popular thought, all of academia, celebrity, etc., exemplified by TV series such as M*A*S*H, favor the enemy over America in the Korean War? Because they are political Communists, and that war was against the advance of Communism. 
Why did (and does) most popular thought, all of academia, celebrity, etc., favor the enemy over America in the Vietnam War? Because they are political Communists, and that war was against the advance of Communism. 
The American Marxocrat Party, the American mainstream news media, American celebrity writ large, American academia and Hollywood nobility are all, massively, philosophically and politically Communist, which is to say, they are all anti-Christian and they are anti-American. 
Nor is the Republicrat Party or any of the rest of America immune to the Communist infection. Many, many are the duped Useful Idiots of Marxism, all over America. 
The only time the American Left even pretended to be pro-American and anti-Communist was during the failed treasonous attempt to falsely tie Candidate and then President Trump to Russia's Vladimir Putin, with manufactured evidence and massive collusion with foreign intelligence operatives and the American media. This was (and still is) an illegal attempt to overthrow the whole Trump government, led by Comrade Obama, may peace be upon him, and Madame Comrade Hillary. 
In that effort, they pretend to oppose, rather than admire their sometimes political colleague, sometimes political whipping-boy Vladimir Putin.
Dictator wannabe Governors and the Commie-Virus "Crisis"

The Commie-Virus "Experts" are now proven liars. The number of Americans who will die this year of anything at all will be insignificantly different from the numbers of any other year. Everybody dies from something, and this year will be no different than any other. It turns out, after all the induced panic, that the Commie-Virus is just another strain of cold virus no different than any of the others that come around every year. No more infectious and no more deadly. See the Drastic Action we need to take to get back to normal, to counteract all the Drastic Dictatorial Action already taken by all the dictator wannabes.
Just look at the numbers, and relax, for heaven's sake. 
Governors need to be impeached, recalled or otherwise run out of office at the very least, or fined and imprisoned for malfeasance in office, treachery and treason against the Constitution and violation all of our Constitutional Rights at the most. 
A time of dividing is upon us. 
First and foremost, the citizenry needs to return itself to Normalcy. We cannot afford to wait for normalcy to be restored by our dictators (I mean Governors) for they are operating outside of our Constitution and they stand in direct violation of the law. They have overridden the entire Bill of Rights and suppressed our absolutely guaranteed liberties, including even worship, speech, press, assembly, equality, liberty and property. 
Especially, citizens in their 80s or beyond, do not live the rest of your entire lives in any masked, artificial plastic bubble, denied the ability to hug and kiss your own children, grand children and great grandchildren, never again to make any actual human contact with anyone other than masked strangers on this earth so long as you may live. 
"It's temporary", the lying dictators insist; but they are liars. Their first lie was that this whole massive citizen house-arrest "crisis" was to prevent the hospitals from being inundated with CommieVirus patients; that never came to be, and now the smaller hospitals are cruising toward bankruptcy over being empty. Now the lying dictators insist that house arrest must be maintained until the numbers come down, another lie; the numbers were never even high. The numbers never came close to the seasonal flu numbers, which are millions if not tens of millions more, both in those infected and those hospitalized.
The real intent is to destroy America's bourgeois small business, and make all of the American citizenry more dependent upon and obedient to increasingly dictatorial and extra-constitutional government. 
No American needs to put up with this Marxist, Commie-Virus phony emergency dictatorial nonsense. We need to go back to Church, en masse, and go back to the barber shop and the local restaurant, fully armed if necessary. 
And no one on this earth has the legal right to stop us. We are Americans.
This is the old Marxist terror politics being played again. How many citizens now believe the flagrant lie that polar bears are going extinct, even though polar bears are thriving? How many believe that the polar ice caps are melting even thought they are expanding? How many believe that the sea levels are rising even though they are not? 
How many believe that the CommieVirus is deadlier than any other periodic strain of cold virus, even though it is not? 
If you think many of our own Governors have gone Marxist and anti-American, just look at how Marxist and anti-Catholic our own Catholic Bishops have gone.
The fact is that pro-American heterosexual priests are persecuted by the likes of Commie-Homo Cardinals McCarrick, Cupich, Dolan, Wuerl and so many others, and at the Pontifical North American College (NAC). Driven out of the seminary and driven out of the priesthood, and even framed with contrived false evidence to be taken down, as in the case of Commie-Homo Archbishop Vigneron's downright criminal persecution of Fr. Edward Perrone. 
Abp. Vigano on how Catholic Bishops have gleefully abandoned their sheep
We know how much theses wolves in sheep's clothing love their sodomy and their sodomic relationships, and we know that Pope (Antipope?) Francis is right in there with them cheering on the LGBTQ+ Community, both in and out of the Church, and both in and out of ordained ministry.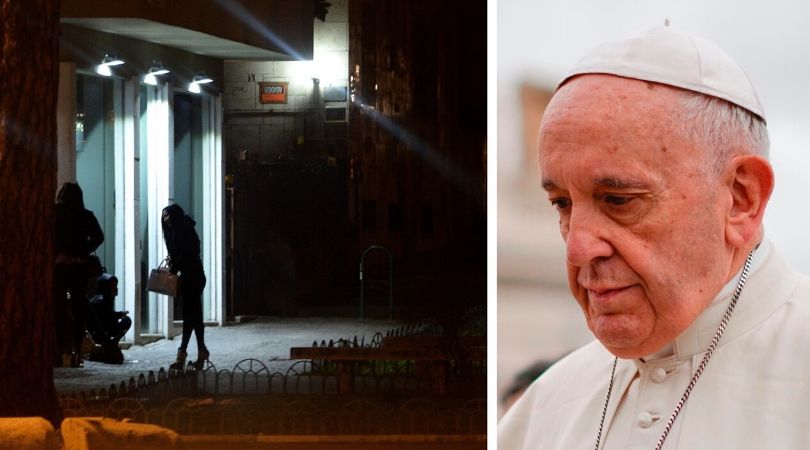 Pope (Antipope?) Francis Races to Provide Aid to Transsexual Prostitutes
It never ends. Every day new disgusting revelations come out. It appears that the Commie-Virus was a blessing in disguise for these evil globalists and profligate libertine criminals wearing miters and beatific smiles. This "emergency", already hijacked and commandeered by the Marxocrat Party to advance Marxism against Americanism, was the perfect opportunity to shut down whole dioceses, every one of them, all across America, and even all around the world. 
And not a peep out of any American bishop. 
Not a single American diocese had a bishop who would stand up to the Commie-Homos in the hierarchy and keep his Church open for public worship. 
Not even one. 
But, plenty of Commie-Homo Bishops are right in there with the mostly Marxocrat Governors with their hands out for a federal bail-out, as we see in Blue State (and Bishops) Bailout report. 
Why should American tax payers pay for the Bishop's corruption, payoffs, fines and penalties for various crimes and criminal cover-ups? 
The same can be said about the Marxocrat states. Marxocratism, and all other forms of Marxism, are all about fiscal irresponsibility and spending, spending, spending. Why should the rest of America fund that kind of nonsense? 
The Marxocrat Governor's financial problems could be solved almost overnight, if they really wanted to solve them and not use them. Which, of course, they do not. 
All they would have to do is lower their taxes to raise their revenue. 
Very simple; nothing to it. It works every time it is tried. Warren G. Harding did it. Calvin Coolidge did it. John Kennedy did it. Ronald Reagan did it. George W. Bush did it. And, of course, Donald J. Trump did it. 
Every single time taxes are lowered sufficiently, revenue goes way up. Every time. No exceptions. 
Every single time taxes are raised sufficiently, revenue goes way down. Every time. No exceptions. 
Marxists are either not smart enough either to figure that out or to even see and recognize that unmistakable historical pattern, or, they are struggling to keep you from figuring it out or recognizing that pattern. Marxism is, after all, all about deceit and deception. 
Yet, every time any pro-American speaks of cutting taxes, all the Marxists immediately parrot the boring question, "How ya gonna pay for it?" under the pretext that the it cannot pay for itself, and then some. Again, every time; again, no exceptions. 
President Trump can, and it appears that he is, using this crisis aftermath to help those who help themselves and others, and to let those who are historically irresponsible with their own business, be it state or diocesan, swim in the sewers of their own making, without taking the rest of us along with them. 
States and dioceses that are fiscally irresonsible and/or criminally liable should be allowed to fend for themselves. No Church should be the responsibility of or any liability to the American taxpayers, and no state should be anything other than self-sufficient and self-sustaining, just like the American citizenry. 
And just like the "bourgeois" American middle-class that is so utterly despised by all Marxists, the world over. 
The Anti-Trump "Swamp" Includes the Commie-Homo Bishops

The anti-Constitutional, anti-American, anti-bourgeois and anti-Trump swamp that needs draining isn't just in Washington. It's global. It isn't just the Marxocrat Party and their owned and operated media and deep-state bureaucracy. It's also operating in the Church, as a criminal enterprise. 
RICO could be applied to it, to various state governments, to the whole of the existing federal bureaucracy and to the whole of the Marxocrat Party. All of it, including the criminal Commie-Homos among the Bishops, was used to try to wreck the American borders, American sovereignty and the rule of law, to profit from human trafficking, to commit and cover-up sexual abuse crimes, to take down an American government and to illegally take over the government of the Catholic Church. 
The swamp is a whole lot wider than America, but America is its only real stumbling block. It has to take out Constitutional America first, to get the rest of the world to go global. 
Only President Trump, and We The Bourgeois People, stand in the way. 
---
The only thing Truth has going for Him in this world is us. 
The restoration of Truth = Reality in the hearts and minds of men is now totally dependent upon you and me; if we don't do it, it won't get done.
Sign the Letter to your Bishop, and make our Church Catholic again. 
Join Cardinal Burke's Storm Heaven Rosary Campaign.
Get behind a President Trump and a Vice President Donald Trump Jr, and make America Constitutional again. 
Pray for a strategic collaboration between Abp. Vigano and Trump.
=====
EENS:  Extra Ecclesiam Nulla Salus
(Outside the Church there is no salvation)


With fear and trembling, work out your salvation--Phil 2:12
Seek the Truth; Find the Way; Live the Life.
Please God, and Live Forever.
=====
Sarcastic Acronym Hover-Link Footnotes: For the convenience of those readers using devices that lack a mouse, these footnotes are provided for all webpages, in case any webpage contains any hover-links. (If you don't have a mouse, you can't "hover" it over a link without clicking just to see the simple acronym interpretation. Click any footnote link to see the acronym and a detailed explanation; "Hover" the mouse over it just to see the simple interpretation.)
SLIMC1
Secularist Liberal Intellectual Media Complex
GESGOEAEOT2
Gradually, Ever So Gradually, Over Eons And Eons Of Time
PEWAG3
Punctuated Equilibrium's Wild-Assed Guess
TTRSTF4
Them There Real Scientifical-Type Fellers
TTRSPTF5
Them There Real Smart Perfesser-Type Fellers
TTRSJTF6
Them There Real Smart Journalistical-Type Fellers
SNRTACBT7
Surely No Right Thinking Adult Could Believe Today
STNSEACPB8
Surely Today No Serious Educated Adult Could Possibly Believe
WDN9
We Don't Know
BMDFP10
Baboons, Mongrel Dogs, Filthy Pigs and ...
HBAACOTE11
Human Beings Are A Cancer On The Earth
ACLU12
Anti-Christian Litigation Union
FLORMPORIF13
Flagrant Liar, Or, Mindless Parrot, Or, Innocent Fool
MEJTML14
Marxist Ends-Justify-The-Means Liar
IEJTML15
Islamic Ends-Ends-Justify-The-Means Liar
MPAV16
Marxist Principles And Values
WBESSWG17
Wise, Benign, Elite, Super-Scientific World Governance
TRMITM18
The Reason Man's In This Mess
IYI19
Intellectual Yet Idiotic
TTRSCBTF20
Them There Real Smart Catholic Bishop Type Fellers
IACMPVND21
Illegal-Alien-Criminal Marxocrat-Party-Voting Nation-Destroyers
PEJTML22
Palestinian Ends-Justify-The-Means Liar
PSYOP23
"Psychological Operation" Mind Trick
CDC24
Covid Developmentally Challenged
LGBTQ+25
Every Letter Represents A Serious Psychotic sexual Identity Disorder
[All Web Pages listed in Site Map by date-of-publication;
oldest at the top, newest at the bottom of the list.]

Culture=Religion+Politics;  Who Are We?  Vic Biorseth
The Brilliantly Conceived Organization of the USA;  Vic Biorseth
Return to the BLOG page
Return to the HOME PAGE
Subscribe to our Free E-Zine News Letter
Comment
Respond to this WebPage immediately below the last comment.
Or,
---
Language and Tone Statement

Please note the language and tone of this monitored Website. This is not the place to just stack up vulgar one-liners and crude rejoinders. While you may support, oppose or introduce any position or argument, submissions must meet our high Roman Catholic and Constitutional American standards of Truth, logical rigor and civil discourse. We will not participate in merely trading insults, nor will we tolerate participants merely trading insults. Participants should not be thin-skinned or over sensitive to criticism, but should be prepared to defend their arguments when challenged. If you don't really have a coherent argument or counter-argument of your own, sit down and don't embarrass yourself. Nonsensical, obscene, blindly &doggedly anti-Catholic, anti-American, immoral or merely insulting submissions will not be published here. If you have something serious to contribute to the conversation, be prepared to back it up, keep it clean, keep it civil, and it will be published. We humbly apologize to all religious conservative thinkers for the need to even say these things, but the Hard Left is what it always was, the New Leftist Liberals are what they are, and the Internet is what it is.
"Clickbait" advertising links are not acceptable for posting here. 
If you fear intolerant Leftist repercussions, do not use your real name and do not include email or any identifying information.  Elitist Culturally Marxist Pure Authoritarians cannot and will not tolerate your freedom of speech or any opposition to their rigid authoritarian, anti-equality, anti-life, anti-liberty, anti-property, hedonistic, anti-Constitution, pro-Marxist, pro-Islam, anti-Catholic, anti-Christian, anti-Semitic, anti-male, sexist, pro-homosexual, anti-heterosexual, anti-white, racist, anti-Western, anti-American, Globalist, anti-Nation, blatantly immoral, totally intolerant and bigoted point of view. 
Copyrighted Material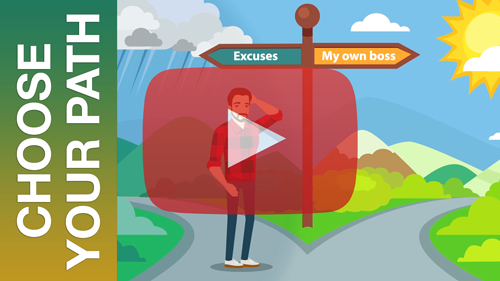 Solopreneur Opportunity Links, for a
Solo Build It WebSite