Site best viewed on a computer screen - not optimized for cell phones
Latest 50 articles published or updated here: BLOG (Web-Log) Page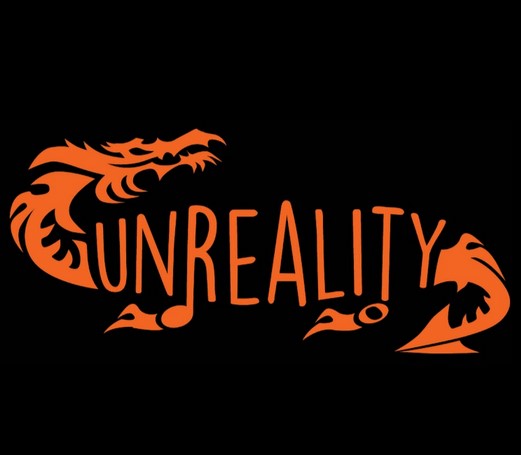 Reality Versus Unreality, i.e., God And Godliness Versus Ungodliness
God is the Author of All Reality; Satan is the Breaker of All Reality.
Vic Biorseth, Thursday, September 21, 2023
https://www.CatholicAmericanThinker.com/
Whether the ungodly like it or not, none of us, in all the world, are going anywhere worth going without God. That's an inescapable reality. It doesn't matter whether anyone or even everyone believes that or not; it's still an inescapable reality.
Reality, you see, doesn't care what anyone thinks about it. That's the nature of objective reality.

The Anti-Reality of Show Biz, exemplified by "The View". Leftist opposition to Nature, Men, Christianity, Life, Human Babies, Marriage, etc., amounts to insane opposition to Reality itself, by nearly all of Hollywood.
In this Information War, a Disinformation Program has established Unreality. An Information War is unlike any war we have ever fought. Now, what Truth fights, is massive persistent belief in Unreality.
On The Anti-Reality Elites Trying To Dominate The Realistic Hoi Polloi They can't do it, because the hoi polloi live in Reality, they know stupid when they see it, and they know that there ain't no cure for stupid.
And that hard cold fact is what makes "democracy" fatally flawed. Whole populations can be fooled into believing falsehoods; but objective truth is impervious to falsehoods. It always remains unchanged objective truth, impervious to even collective majority opinions.
The authors and the ratifiers of the American constitution instinctively knew that. That's why they forced the Bill Of Rights to be included as an integral part of the constitution. Those civil rights of the American citizenry are all absolute rights. The most proper single role of the federal government is to protect those rights, against itself, and against all other levels of American government, and against all individuals and all organizations that would try to infringe any of them.

And that's why they constituted a Constitutional Republic, and not a Democratic Republic, and not a Democracy.
Indeed they sought to temper and limit democracy in America to the nth degree, while still establishing a representative form of government. If you read it, you find that the constitution limits and constrains the government far more than it limits and constrains the citizenry.
It hit, in their opinion, and mine, a perfect balance between the two.
And on paper, it was and is just such a perfect balance.

This was the establishment of the unique American version of Rule Of Law versus the old established Rule Of Man. Other so-called "rule of law" governments may have loved, revered, respected and protected the law, but the law didn't rule the governments. Quite the opposite. The governments ruled the law, which was subject to their whim.

The American republic was different; the constitution, which was the supreme law of the land, actually ruled the government, as well as the sovereign states and the citizenry.
Again, on paper.

It didn't take long for unconstitutional and illegally existing political parties to wrest American rulership from the constitution and establish a competitive Rule-Of-Party over the federal, state and local governments and over the citizenry. Overriding the constitution itself.
America today is ruled by ever changing political party agendas.
The law is no longer fixed and certain. There is nothing permanent about it.

You would be hard put today to count the ways the political parties have violated the constitution, which is still supposed to be the supreme law of the land.
Every single gun control, restriction, limitation and registration law on the books is a violation of the constitution.
Every regulating bureaucracy is a direct violation of the constitution in their very existence.
Every regulation issued from any bureaucracy is a direct violation of the constitution.
Every federal law addressing any issue that is not represented among the limited and enumerated legislative powers of the federal government is a direct violation of the constitution.
I submit that the constitution is a law, any violation of a law is a crime, and that America now has an almost completely criminal government.
For evidence see the Cut The Spending pages and the Fixing America pages,
Again, the constitution is a legal document that says very specific legal things, and it is the supreme law of the land. It rules the government, the government does not rule it. It is the law; they are not.
And that fact is an objective reality.
Just like existence itself.
Let us examine some of the blatant unrealities leading all of mankind to an unhappy end.
Darwinistic Ends-Justify-The-Means Liars
The earth and the cosmos are billions of years old, according to a clear majority of atheists. (I mean scientists). As proof of that theory, they offer up little more than agreement among themselves. Methods of dating anything beyond the limited capabilities of radiocarbon dating are questionable to the point of being ludicrous. 
Despite the irrefutable laws of thermodynamics and entropy, including even genetic entropy, we are expected to believe that complex beings evolve from simple beings, according to our leading Satanists. (I mean scientists.)
Darwinists today are divided between the
GESGOEAEOT2
loony tunes and the
PEWAG3
nuts.
But even punctuated equilibrium's supposed mass mutations are refuted by all human DNA tracing back to Mitochondrial Eve. Of course, all good communists disagree. (I mean scientists.)
Perversionistic Ends-Justify-The-Means Liars
An apparent majority of
TTRSTF4
and thundering herds of
TTRSPTF5
hold that homosexuality and transsexuality are not sexual identity disorder psychoses at all, but normal, natural and perfectly acceptable conditions that should be accepted and even celebrated by everyone, by force of law if necessary.
So say all of our leading Marxists. (I mean atheists. I mean Satanists. I mean scientists.) They actually insist, based on "science", that there are more than two sexes. That XX and XY chromosomes have nothing to do with it. 
What more needs to be said?
Covidieistic 
Ends-Justify-The-Means Liars
Modern Covidiacs insist that N95 masks designed to screen out microbes can also screen out viruses, which are thousands of times smaller than the smallest microbe. If air can get through it, so can a virus. Not so, insist the communists. (I mean scientists.)
Ya gotta listen to 'em, cause they're the scientifical ones.
M.D.s believe (or would have us believe that they believe) that surgical masks screen out viruses, and the teaching institutions that gave them their medical degrees believe it, and in social-distancing, quarantining, closing "non-essential" businesses, etc., etc., etc. Who are we to argue? After all, they're the New World Order Communists. (I mean scientists.)
Big Pharma is getting itself a new deal just as lucrative as the semi-mandatory almost government imposed flu shot racket. Cold and flu viruses continually spin off new variants of themselves, against which the government, and Big Pharma, insist that everyone should obediently get a new shot, to the financial benefit of Big Pharma and the continued  Big Pharma political support of the Marxocrat Party.
But the variant of either cold or flu virus that's going to get you is the newest one, for which they haven't even developed a vaccine for yet. 
Neither cold nor flu viruses are anything worthy of panicking whole populations over. We have all had cold and flu infections, and we have all gotten over them, and we have all gotten a little more immunity from the experiences. And that immunity is far better than any vaccine can give us.
Note well the fact that more vaccinated people got Covid than those who were not vaccinated at all. That means that you are more likely to get Covid if you were vaccinated than if you were not.
Of course, all of this is denied by the leading anti-Americans. (I mean scientists.)
Climatistic Ends-Justify-The-Means Liars
There is no doomsday apocalyptic politician quite like the global climatists, or climatologists. All the evidence for anthropomorphic global climate change is right there on the blackboard, and nowhere else. But a blackboard, like paper, will stand still for anything. Still, the globalist politicians insist that it is all true. (i mean scientists.) 
And that it's all the fault of CO2, and all that CO2 is the fault of mankind.
Right.
And that CO2 is a greenhouse gas. See? As if you could modify a real greenhouse to make it more efficient by taking the panes of glass out and replacing them with panes of gas. Never mind that glass is impermeable and gas is permeable, the globalists know better. (I mean scientists.)
Any minute now the oceans are going to boil, or maybe the sea levels will rise high above the new beach-front Obama mansion and even above the Empire State building, or maybe the currently burgeoning polar bear population will turn around and they will all go extinct, or maybe the currently expanding polar ice shelves will suddenly melt. No, really.
No, seriously, we need to colonize Mars as soon as possible to preserve the evil human species (for some reason) because climate change is going to wipe all life out here on earth. So we have to pack up as much food, water and air as possible because there's none of that stuff on Mars.
What can I say? Life-dooming climate change is the sworn testimony of our President, our Pope, our political parties, our UN, DAVOS, the WEF, the WHO, and all other Globalists. (I mean the scientifically astute.)
The only thing that can even temporarily keep us all alive is the movement out of sovereign nations and into and under
WBESSWG17
. Would the Pope lie?
Carbonfuelistic Ends-Justify-The-Means Liars
There is no fanatic quite like the renewable-energy fanatic out to save the world from all carbon-producing burning fuels. Fuels like oil, gas, coal and wood not only contribute to climate change, but they pollute the air, water and soil making life on earth unlivable. No, really. 
That's why our party-driven government massively subsidizes alternative energy and fuel companies like Tesla and Solyndra, and subsidizes retail sales of electric vehicles, windmills, solar panels and all sorts of "smart" appliances, including potentially state-controlled thermostats, electric, water and gas meters. With our tax dollars.
And that's why our party-driven government is systematically destroying our oil, gas and coal industries, ostensibly for our own good. It means the end of air transportation, big ships, steel production, trains, truck transport, farm equipment and more, including even the ability to charge up electric vehicles. But, you see, it's all for the temporary good of the planet.
They say temporary because it's too late to stop climate change doom; all we can do now is slow it down a little. That's what all the in-the-know Marxists say. (I mean scientists.)
Diversityistic Ends-Justify-The-Means Liars
"Diversity Is Our Strength" is the moronic slogan of the diversityists. Pope Francis is all in on this one too, being "welcoming" and "inclusive" rather than evangelizing and protecting Catholicism from worldly infections. Diversity is more qualifying than merit, ability and capability. 
Just ask Cackling Kamala "I've been to the border", "The border is secure" Harris. Or ask the sodomite Pete Buttigieg how transportation is going these days. Or ask the lesbian Karime Jean Pierre to explain away what Comrade Joe Biden just did or failed to do. Or ask transvestite loony tune Rachel Levine what he thinks about the mental issues of all the LGBTQ sickos like himself.
By definition there is no such thing as a multiculture. You either have an identifiable culture, or you don't. 
Nor is there any such thing as a multireligion. You either have a distinct and identifiable religion, or you don't.
The whole goal of the Marxocrat Party's drive to eradicate the southern border and bring as many illegal aliens into and all over America is to get them all driver's licenses and get them registered to vote as quickly as possible so they can just move on to one party rule and end constitutional America forever. 
They won't say it out loud yet, but tyrannical rule is the ultimate goal of the communists. (I mean the Marxocrats and the Biden administration).
We are witnessing the Obamunistic "transfornation of America".
Equityistic Ends-Justify-The-Means Liars
Marxocrat and RINO anti-Americans all eschew constitutional equality in favor of communism's pipe dream of "equity" in literally everything. Wealth; property; authority; social status; military rank; clerical office; food; shelter; you name it.
Equity is not merely impossible to achieve, but it violates the American constitutional rights to real equality, and to life, liberty and property.
It doesn't get any more anti-American than that.
Bureau-istic Ends-Justify-The-Means Liars
America's unconstitutional, criminal, unelected, unrepresentative, unaccountable regulating and/or enforcing bureaucrats are now so full of themselves that they are right out in the open about their running of the criminal deep-state so-called "permanent government". US Attorney General and Director of the Department of Justice Merrick Garland presents the classic example of what we're talking about here. 
He has testified in sworn testimony that he is independent of the President, doesn't answer to him, doesn't take orders from him and doesn't even communicate with him about matters under investigation. 
That was a lie, under oath. But it doesn't matter, because he is the director of the DOJ, he's not going to prosecute himself, nor is he ever going to prosecute anyone else on his side of the anti-American, anti-constitution and anti-citizen's rights side of the aisle. 
Here's the truth of the matter.
The Attronehy General and the DOJ serves the President and no one else, serves at the sole discretion of the President, does what the President orders him and it to do and gets his approval before it does anything more. The President, and not the director of his DOJ, is the chief law enforcement officer of the USA, and the director of the DOJ is his chief prosecuting attorney.
Merrick Garland is just another anti-constitution seditionist, treasonous filthy liar no different than Adam Schiff, Jerry Nadler, Liz Cheney, Eric Swalwell or President Biden himself.
Unidentified And Unidentifiable Wokie-Nut Ends-Justify-The-Means Liars
What the lies of Marxist-Anti-Identity-Wokie-All-Inclusiveness have done to the Boy Scouts Of America they are now doing to the United States Marines.
If you remember, it began with the lost legal battle to allow sodomites to be scout-masters. (What could go wrong?) Then, it challenged reference to God in the Boy Scout Oath, and agitated for little boys to become and "come out" as sodomites, and be allowed to remain boy scouts. Then, it agitated for girls to be boy scouts. Then, after all the lawsuits over boy scouts being sexually abused by scoutmasters, they had to even change their name. 
Today, there is no such thing as the BSA, or Boy Scouts Of America any more. 
That's how it works.
We now have unidentifiable wokie Marxist agitators in our President, our Vice President, our Secretary of Defense, our past and present Chairmen of the Joint Chiefs Of Staff, and all over the Pentagon.
They insist on the inclusion of women, sodomites and transsexuals in all combat units, and that all military men, women and others in the military learn and use the ever growing and ever changing list of "gender pronouns", and never "miss-gender" anyone under pain of courts martial and dishonorable discharge.
Interestingly, they don't yet publish their own preferred gender pronouns. Since they are at or near the top of the chain of command, it would seem that everyone beneath them should know how to properly address them without miss-gendering them and hurting their poor little feelings.
What they have done to the Boy Scouts, they now do to our military.
Getting Us Out From Under The Lies And The Liars
When he gets back into office, President Trump has his work cut out for him. He uniquely knows how to deal with domestic problems and foreign problems better than anyone else; he has amply proved that. So, what follows are mere suggestions; he may and probably does have better ideas on how to clean up the Biden mess. Our suggestions:
Shut the southern border completely; no traffic allowed coming into America at all, except for American citizens returning home, until the wall is complete and a secure border is back under control of the Border Patrol.
Establish a 100% tariff on all goods coming in from Mexico until Mexico solves the problem of all these people illegally coming into America through or from Mexico.
End all payments of any kind to all nations allowing citizens to illegally migrate to America.
Close all legal immigration as it was from the 1920s until 1965, until all immigrants in country have had time to (1) assimilate into the American culture and become American, (2) be deported or (3) serve a prison term and then be deported.
Begin the process of rounding up and deporting all illegal aliens, including unaccompanied children for deportation using state national guards, and federal military police if necessary. A secondary reason (besides sex slavery) for unaccompanied child illegals is to get American sympathy decisions to keep them somewhere here because they are children, as part of the plan to overwhelm our systems.
Legislate a deciticinizing of elected or appointed officials, clerics and other citizens who cooperated to bring in, hide, move around and "sanctuary" the illegal alien population, to strip them of citizenship and deport them.
Hunt down to capture or kill all gangsters, organizations and individuals involved in smuggling human, drug, contraband, etc., into America from anywhere.
Close all American ports to Chinese ships and stop all imports of Chinese goods, and/or, impose 200% tariff on all imports from China. Force American companies working in China to choose one base of business operations and one citizenship or the other.
As recommended back in the China page and for reasons stated there, round up and deport all Chinese nationals in America and confiscate all of their real-estate, mineral rights, plants and equipment for (1) investigation and eventual (2) sale at auction to Americans.
Arrest all Chinese communist police in America, shut down all of their police stations. Hold them indefinitely as illegally operating alien police inside America, perhaps in GITMO. 
Drill baby drill; frac baby frac; pipeline baby pipeline; mine baby mine.
And get the federal government out of everything else outside of the constitutionally limited and enumerated powers of federal government, and burn all the regulating bureaus to the ground, as we said in Burn It All Down.
Getting back to the topic of unreal identities, ... 
Who Are We?
The whole goal of the US department of education, in league with the UN and evil billionaires like Soros, Gates, Zuckerberg, Schwab, etc. is to 
dumb-down future citizens
demonize faith in God and religion in general
demonize America and everything American
trivialize, mock and demonize Christianity
racialize everything in young minds
sexualize everything in young minds
demonize the family and even humanity itself
induce sexual identity crises in young minds
Cultural Marxism is attacking identity. All identity. Individual identity; sexual identity; religious identity; political identity; racial identity; ethnic identity; cultural identity; national identity, and even species identity. 
In Ephesians 4:1-6 we are warned to keep the "unity of the spirit" in one body and one spirit and one hope of our calling. For there is "One God and Father of all, Who is above all, and through all, and in us all; Who is blessed forever and ever. Amen."
This is our faith. This is who we are, and who we are supposed to be. 
In Matthew 22:34-40 our Lord Jesus tells us what we are supposed to do.
But the Pharisees hearing that he had silenced the Sadducees, came together: And one of them, a doctor of the law, asking him, tempting him: Master, which is the greatest commandment in the law? Jesus said to him: Thou shalt love the Lord thy God with thy whole heart, and with thy whole soul, and with thy whole mind. This is the greatest and the first commandment. And the second is like to this: Thou shalt love thy neighbour as thyself. On these two commandments dependeth the whole law and the prophets.
The first great commandment stands at the root of theological law.
The second great commandment stands at the root of moral law.
There is only one theological law for there is only one God.
Judeo-Christian moral law is the only moral law on earth worth considering.
The American constitution was intended to enshrine that moral code into secular law. 
Those who abide by constitutional law may be said to be moral; those who do not may be said to be immoral.
A major goal, if not the main goal, of the Marxocrat Party is to make us into an immoral people. They begin by making us a people apart from God.
They have largely succeeded. Reversing that trend would be the single most effective thing President Trump could ever do to make America great again.
Let us pray that he will see that light, that the light of the Lord Jesus will shine in his heart, mind and soul, that the name of Jesus will be on his lips, and that he will get America back under the constitution again.
He can do it.
---
The only thing Truth has going for Him in this world is us. 
The restoration of Truth = Reality in the hearts and minds of men is now totally dependent upon you and me; if we don't do it, it won't get done.
Sign the Letter to your Bishop, and make our Church Catholic again. 
Join Cardinal Burke's Storm Heaven Rosary Campaign.
Get behind a President Trump and a Vice President Donald Trump Jr, and make America Constitutional again. 
Pray for a strategic collaboration between Abp. Vigano and Trump.
=====
EENS:  Extra Ecclesiam Nulla Salus
(Outside the Church there is no salvation)


With fear and trembling, work out your salvation--Phil 2:12
Seek the Truth; Find the Way; Live the Life.
Please God, and Live Forever.
=====
Sarcastic Acronym Hover-Link Footnotes: For the convenience of those readers using devices that lack a mouse, these footnotes are provided for all webpages, in case any webpage contains any hover-links. (If you don't have a mouse, you can't "hover" it over a link without clicking just to see the simple acronym interpretation. Click any footnote link to see the acronym and a detailed explanation; "Hover" the mouse over it just to see the simple interpretation.)
SLIMC1
Secularist Liberal Intellectual Media Complex
GESGOEAEOT2
Gradually, Ever So Gradually, Over Eons And Eons Of Time
PEWAG3
Punctuated Equilibrium's Wild-Assed Guess
TTRSTF4
Them There Real Scientifical-Type Fellers
TTRSPTF5
Them There Real Smart Perfesser-Type Fellers
TTRSJTF6
Them There Real Smart Journalistical-Type Fellers
SNRTACBT7
Surely No Right Thinking Adult Could Believe Today
STNSEACPB8
Surely Today No Serious Educated Adult Could Possibly Believe
WDN9
We Don't Know
BMDFP10
Baboons, Mongrel Dogs, Filthy Pigs and ...
HBAACOTE11
Human Beings Are A Cancer On The Earth
ACLU12
Anti-Christian Litigation Union
FLORMPORIF13
Flagrant Liar, Or, Mindless Parrot, Or, Innocent Fool
MEJTML14
Marxist Ends-Justify-The-Means Liar
IEJTML15
Islamic Ends-Ends-Justify-The-Means Liar
MPAV16
Marxist Principles And Values
WBESSWG17
Wise, Benign, Elite, Super-Scientific World Governance
TRMITM18
The Reason Man's In This Mess
IYI19
Intellectual Yet Idiotic
TTRSCBTF20
Them There Real Smart Catholic Bishop Type Fellers
IACMPVND21
Illegal-Alien-Criminal Marxocrat-Party-Voting Nation-Destroyers
PEJTML22
Palestinian Ends-Justify-The-Means Liar
PSYOP23
"Psychological Operation" Mind Trick
CDC24
Covid Developmentally Challenged
LGBTQ+25
Every Letter Represents A Serious Psychotic sexual Identity Disorder
[All Web Pages listed in Site Map by date-of-publication;
oldest at the top, newest at the bottom of the list.]

Culture=Religion+Politics;  Who Are We?  Vic Biorseth
The Brilliantly Conceived Organization of the USA;  Vic Biorseth
Return to the BLOG page
Return to the HOME PAGE
Subscribe to our Free E-Zine News Letter
Comment
Respond to this WebPage immediately below the last comment.
Or,
---
Language and Tone Statement

Please note the language and tone of this monitored Website. This is not the place to just stack up vulgar one-liners and crude rejoinders. While you may support, oppose or introduce any position or argument, submissions must meet our high Roman Catholic and Constitutional American standards of Truth, logical rigor and civil discourse. We will not participate in merely trading insults, nor will we tolerate participants merely trading insults. Participants should not be thin-skinned or over sensitive to criticism, but should be prepared to defend their arguments when challenged. If you don't really have a coherent argument or counter-argument of your own, sit down and don't embarrass yourself. Nonsensical, obscene, blindly &doggedly anti-Catholic, anti-American, immoral or merely insulting submissions will not be published here. If you have something serious to contribute to the conversation, be prepared to back it up, keep it clean, keep it civil, and it will be published. We humbly apologize to all religious conservative thinkers for the need to even say these things, but the Hard Left is what it always was, the New Leftist Liberals are what they are, and the Internet is what it is.
"Clickbait" advertising links are not acceptable for posting here. 
If you fear intolerant Leftist repercussions, do not use your real name and do not include email or any identifying information.  Elitist Culturally Marxist Pure Authoritarians cannot and will not tolerate your freedom of speech or any opposition to their rigid authoritarian, anti-equality, anti-life, anti-liberty, anti-property, hedonistic, anti-Constitution, pro-Marxist, pro-Islam, anti-Catholic, anti-Christian, anti-Semitic, anti-male, sexist, pro-homosexual, anti-heterosexual, anti-white, racist, anti-Western, anti-American, Globalist, anti-Nation, blatantly immoral, totally intolerant and bigoted point of view. 
Copyrighted Material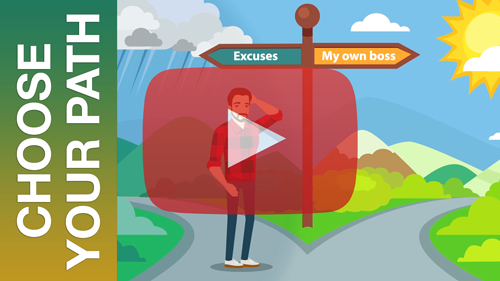 Solopreneur Opportunity Links, for a
Solo Build It WebSite