Site best viewed on a computer screen - not optimized for cell phones
Latest 50 articles published or updated here: BLOG (Web-Log) Page

How Insidious Cultural Marxism Educates the World into Self Hatred.
Through Darwinian-Freudian-Marxist Self-Hatred, Citizens and Governments become their own mortal enemies.
Vic Biorseth, Friday, January 29, 2016
https://www.catholicamericanthinker.com/
Did you ever wonder why so many Americans hate America?  Or why the whole world always seems to be aligned against America?  Or why America, top to bottom, in actual operation, keeps going more Socialist with less Liberty and an increasingly restricted Free Market? 

---
Just as Deism was the popular intellectual fad of the American founding era, hot Marxist egalitarianism and "fairness" was the popular intellectual fad of the period between the great world wars.  Deism died out, as most fads do, due to its own unsoundness of argument against Revealed Truth and the rise of other social fads.  Only little pockets of Deism exist here and there today. 
So why didn't that happen with the fad of Marxism?  It is absolutely unsound, when compared to the liberty of man and the free market.  Communism is flat out impossible, and Socialism has demonstrated and just keeps demonstrating that it does not and cannot work.  Socialism uplifts nobody; it only impoverishes the masses while consolidating all political power and all riches into the government and rulers of the state. 

Marxist egalitarian fairness is downright stupid; yet the fad persists. 
Why?  How? 

Through a strategy of disinformation, psychological trickery, and the purposeful infiltration and commandeering of the whole world's systems of education, news reporting, art and entertainment.  A revolutionizing of actual human culture.  Marx's Communist Manifesto itself is a masterpiece of deceptive recruitment to the cause, in the name of "fairness". 
Marxism commandeered Darwin's unproven theories and promoted them as if they were scientific laws, of use to the Marxist cause in the systematic destruction of religion.  Marxism commandeered Freud's already fraudulent theories, especially the discovered ability to induce into minds memories of events that had never happened, to induce into the world's collective psyche "truths" that were not true. 
All of this got a major popular boost by Joseph Stalin.  Quoting from the Marxism Page: 

Stalin sent out into the world two different sets of Communist agents to further his internationalist aims in foreign lands; spies, under the NKVD, and Popular Front disinformation specialists, under Willi Munzenberg. Both groups were very successful. The goals of the Popular Front were to promote Communism as progressive and anti-Fascist, to promote the idea that criticism of Soviet policy constituted proof of bigotry and stupidity, and support of "anti-Fascist" Soviet policy constituted proof of decency and high morality. Agents of the Popular Front created a huge propaganda apparatus that popularized these ideas and gained allegiances among the most prominent writers, intellectuals, artists, scientists and politicians in all the major capitals of the Western world.
Particular attention was paid to promoting the false distinction between Communism, which was progressive, and Fascism, which was evil, and in denying the horrors being committed by Stalin, or, when they could not be denied, pretending that they were anti-Fascist in nature. It was Stalin's mechanism for gathering support while carrying out the Great Terror, and he aimed it at the "enlightened elite" of England and America, in particular.
In America Popular Front agent Otto Katz was instrumental in creating Left-liberal newspapers, and won over many prominent Americans, including much of the Hollywood nobility; his purpose was to Stalinize the glamour culture and generate cash contributions for the causes of Internationalism. He succeeded. Guilt ridden millionaire stars were happy to support and give to such a noble, progressive, anti-Fascist cause.
In point of fact, both movements began as Marxist movements, they were two sides of the same coin, and, as all other Marxist regimes would do throughout history, the governments simply took on the prominent characteristics promoted by the dictator.
And, of course, Freudian Sexology entered the picture, with the advent of the Marxist Franfurt School that literally took over formal education, and when the educational emphasis was not on sexual liberation, sexual freedom and licentiousness, it favored social-psychological inventions like the Marxist Humanist Manifesto over America's Constitution and Bill of Rights. 

What we are talking about here is Cultural Marxism, educationally induced.  To the point that we are enculturated with it.  It is in the air we breath.  Text books have been rewritten to show American history in a bad light, and Marxist history as the potential savior of mankind, from evil religion and evil Capitalism. 
Marxism, under disguise, now owns education.  Everywhere. 

Everything about America is taught as bad.  The Pilgrims were evil conquerors.  The Founders and the Framers were evil exploiters and slave drivers.  America was racist and sexist from birth.  Only Marxism is not racist or sexist or homophobic or Islamophobic.  If we become more Marxist we will become more perfect. 
The worst of it is the systematic destruction of morality.  In teaching that religious teaching on chastity is repressive, moral laws are restrictive, the Bible is a fairy tale and it's all designed to enslave you, they enslave students to lives of sin, at the earliest ages possible.  They are not "freed" from repressive old ideas; they are enslaved and addicted to whatever forms of sin grab hold of them the earliest.  You cannot name a sin that cannot be and is not potentially addictive. 
It is in old time chastity that real sexual freedom is found.  It is in the practice of virtue that freedom from vice is found.  Marxism is enslaving, in more ways than one. 

Now, Marxism - in every single variant - is absolutely antithetical to the American Constitution, which is to say, it is absolutely anti-American.  Marxism is a mortal enemy of America.  So how is it that today, our education, top-to-bottom, our journalists, our scientists, our doctors, our lawyers, our politicians, our Political Parties, our three branches of government, our supposedly representative law, and the actual operation of our American government are all so clearly and obviously Socialist, at the very least? 
Once merely an intellectual fad, Marxist ideas are today enculturated. 

Today, Marxism is bold enough to promote itself above-ground.  (See Gramsci Marxism.)  With the aid of Marxified politicians, Marxified lawyers and a Marxified New Media and a Marxified entertainment industry, the McCarthy Hearings were quashed, McCarthy was turned into a social pariah, and from that date forward Marxism was welcomed into the political debate and political contests for office everywhere, as an equal competitor in the American arena of ideas.  Thus, our own sworn mortal enemy was welcomed into our governing process. 
And here we are. 

"We cannot expect Americans to jump from capitalism to Communism, but we can assist their elected leaders in giving Americans doses of socialism until they suddenly awake to find out they have Communism.'' --Nikita Kruschev

Today, "conservative" spokesmen talk about how this politician or that is not a Marxist, but merely a "big government progressive", which is not so bad.  He's a viable candidate; don't be afraid to vote for him. 
But, you see, growing government is, in and of itself, anti-American.  If it isn't listed in Article One Section Eight of the Constitution, government should not be addressing it or spending tax dollars on it.  Related law should not be legislated by the legislative branch, nor should it be prosecuted by the executive branch, nor should it be adjudicated by the judicial branch, because it is out of scope for the federal government. 
Probably 90% of our government agencies and bureaucracies are out of Constitutional scope and therefore unconstitutional entities that should not even be in existence. 

When we no longer even know that Progressivism is Marxism, and an enemy of America and the Constitution, and we allow Progressivism to be an integral part of us, then we have become our own enemy. 
This is Marxism-induced self-destruction and self-hatred. 

Today, white men hate being white, and some pretend to be not white. 
Some men hate being men so much that they pretend to not be men. 
Some hate "Paternalism" so much they seek the destruction of marriage. 
Some hate "authority" so much they seek to harm the police.
Some hate America so much they seek to bring her down. 
Some minorities hate the majority so much they seek to harm them. 

The International Labor Movement is a classic example of unrecognized Marxism in Western Culture.  Nobody - and I mean nobody - thinks of organized labor as being Communist.  And yet, the International Labor Movement was given birth to by the "Workers of the World, Unite!" closing lines of the Communist Manifesto in 1848.  You cannot name one single labor union that is not collectivist, redistributionist and egalitarian-Socialist.  And that is to say, opposed to Liberty and the free market, i.e., the Pursuit of Happiness, and opposed to the principle of private property. 
Now, union members certainly don't consider themselves opposed to Liberty, the free market or private property.  But those things are diametrically opposed to and cannot coexist with collectivism and redistributionism.  They don't even see what they are.  Collective bargaining contributes to the growth of Cultural Marxism.  It acts against the natural economic laws of supply and demand, to the detriment of the free market. 

"But", Union champions will insist, "what about the Polish Solidarity Movement, which involved an organized labor strike, in Communist Poland.  Was that Communist?"  No, but the Polish strikers were not striking against Capitalism; there was no Capitalism.  They were not striking against any company; there were no companies.  They were striking against the State, which was Communist. 
And it was the first time a Communist government did not bring out their favorite labor negotiating tool, which is and always was, the machine gun.  The reason Communism hesitated to crush the strike in Poland involved the large and growing presence and heavy coverage of live, internationally broadcasting TV cameras and reporters. 
In the midst of all this building tension, in walked Pope John Paul the Great, in the face of Communist power, right under the guns, with more and more TV cameras following him.  It was the beginning of the end of Communist government rule in Poland, and in the rest of Europe.  It was the only time that I am aware of, anywhere in the world, when Communism was stood up to and defeated without bloodshed. 

Now, in Poland, as in the rest of the world, that victory is being undone, and Communism is advancing again.  Not through the State, and not through force of arms, but through us.  The People.  We who have been changed, for the worse, by Cultural Marxism; most of us without even being aware of it. 

The self-destructive influence of Cultural Marxism is most clear and most obviously evident in our American national Mainstream News Media.  Our journalists were all educated in the Journalism Schools within fully Marxified American universities.  They all emerged from that learning environment fully steeped in anti-American - pro-Marxist, anti-white - pro-minority, anti-male - pro-feminism, anti-Christian - pro-libertarian, pro-choice, pro-LGBTALPHABET rights, anti-human - pro-planet, unthinking automatic disciples of the Marxist denominations of Darwinism and Freudianism.   
Whatever "truth" remained in them after graduating was due to their own ability to resist the disinformation program they were subjected to.  What the disinformation program aimed at was replacing Judaeo-Christian morality and Socratic thinking with the life-guidance of pure Scientism. 

The ongoing Presidential debates highlight what we're talking about here.  Look at the journalist "Moderators".  It has become, or it was instilled in them in Journalism School, that their "job" in monitoring debates is to ask tough questions to put candidates on the spot, to "test" them, and make sure they are ready to take on the job if they win the election. 
Where the hell did that come from?  It sure ain't in the Constitution. 

In a debate, candidates are supposed to debate each other, not moderators or journalists.  They are supposed to discuss vital issues of the day, not respond to "gotcha" questions from non-participant, no-candidate moderators.  Why are they even moderators at all?  Could they not be replaced by simple time keepers, and let the candidates just go at it? 

Whenever any big name news personality like Megyn Kelly says they want to avoid "becoming the story", they lie.  When they are paid multiple millions of dollars per year for what they do, they had damned well better be the story.  People tune in to their networks to see them, and their job is to be interesting and draw attention and viewers.  That's what they do for a living, and for megabucks. 
That's why they always act, when moderating debates, as if they were contenders themselves, asking deep, probing questions, as if they were candidates themselves.  But they are not.  They are in it to make the story about themselves.  Pure and simple. 
And in doing that, they take time and attention away from the real issues the candidates ought to be publicly debating, all by themselves, without any "moderators".  

The claim that the pressure they bring to candidates is somehow comparable to the pressure on world leaders to negotiate international matters is bogus.  Such negotiations are private, not done in public debate arenas with a huge public audience in order to gain or lose a political office.  The two things have nothing to do with each other. 

All through the Vietnam War, media figures, who "didn't want to make the story about themselves", like Cronkite, Rather, Mudd, Sawyer, Brinkly, Jennings, Brokaw, etc., etc., etc., made the story about themselves.  They repeated the same lines, one after the other, lying about military supplied body counts, lying about military actions, lying about Khe Sanh, lying about Tet, emphasizing the worst, suppressing the best, slanting the story in favor of Communism.   They supported the military advance of Communism and opposed the American resistance to Communism, with great consistency.  They stirred American students to action and got them out in the streets, rioting.  They broke an American Presidency, and they lost an American war, even despite the fact that no American military unit ever lost one single battle.  Our own mainstream news media did that, for their own pro-Communist anti-American cause. 
It remains among their proudest achievements. 

You can see the effect Cultural Marxism has had on America just by watching old episodes of TV Sit-Coms, or even new ones.  Always, the Communist position is treated positively, always the American position is treated negatively.  Always whites are racist, minorities are not.  Always men are sexist, women are not.  Always Christians are stupid, atheists are smart.  Always heteros are homophobic, homos are not heterophobic.  Always potential victims of Islam are Islamophobic, Moslems are never Christaphobic or Judaphobic. 

The Church is not immune to Cultural Marxism, and is infected.

Deacons, Priests, Bishops, Cardinals and Popes today all went through the same Cultural-Marxism infected schools the rest of us went through.  They were subjected to the same disinformation and indoctrination disguised as education.  They used the same rewritten falsified text books.  They were subjected to the same propaganda disguised as news reporting and entertainment.  Why would we expect them to be any less affected by all that than the rest of us?  That was their formation before they entered seminary training. 
In Catholic Identity Crisis we discussed one major turning point in Catholic education, in which the American Catholic educational establishment successfully challenged the authority of the Catholic Magisterium to determine the proper teaching of Catholic theology and doctrine.  I don't think that was the only one.  Today, even Catholic teaching institutions cannot necessarily be trusted to teach Truth. 
Right up until Vatican II, the Church had never missed an opportunity to condemn Communism.  But Vatican II never even mentioned it.  Why?  In Holy Evil it was revealed that John XXIII, who called the Council, had made a secret deal with Nikita Khrushchev, because he desperately wanted Catholic evangelization to penetrate the Iron Curtain.  In exchange for allowing Russian and other Soviet Union Bishops to attend Vatican II, John XXIII agreed to not condemn Communism in any Vatican II documents. 
It was a small foot in the door. 

In Unreferenced Communism, Dr. Alice von Hildebrand laid out some of the Marxist infiltration into the highest ranks of the Church.  Paul VI was unmistakably implicated as participating in some kind of secret negotiations with the Soviet Union, and as one result of these "negotiations" multiple Catholic Priests operating secretly behind the Iron Curtain were identified, tortured and either killed or sent off into the vast gulag.  Whether or not that was the actual intent of Paul VI in these "negotiations", that is what actually happened.  And all this negotiating was done, before he was Pope, in disobedience to strict Papal orders not to have any contact whatsoever with the Communists. 

In Opposing the Pope on Globalism, Benedict XVI was shown to favor ending national sovereignty in favor of a global government, either modeled after or actually being the Unite Nations.  Whether he was aware of it or not, the United Nations is predominantly Marxist, and ending nations and establishing a global government is right down the International Communist Party line.  It is exactly and precisely what COMINTERN is established to do; global dictatorship was always the ultimate goal of Communism. 

Then, Pope Francis came on the scene.  As we intimated in Evangelizing for World Communism, he has given every appearance of being a died-in-the-wool Marxist, right out of the box.  Whether he is a real revolutionary type or a useful-idiot type, cannot be told.  Whether he is even aware of his own Marxist identity cannot even be told.  But there is no doubt whatsoever that he favors collectivism, redistributionism and egalitarianism, which necessarily means that he opposes Liberty and Private Property, whether he realizes that or not.  From each according to his ability, and to each according to his need, is what seems to drive his view of how the non-ecclesial order, non-religious, purely civil society ought to be arranged. 
Now, we have argued in multiple pages on this site about Catholic Communism, as some feel is documented in Scripture.  And we have maintained that Acts 2:42-43, and Acts 4:32 and any similar verses pertained to the early model of the religious orders.  This was how the Apostles and the closest Disciples lived, but it said nothing about the political organization of civil society. 
Once the "order" that held everything in common had eaten up all that they held in common, they depended upon the largess, tithes and charity of the civil society around them, who continued to work for a living to feed their own families.  So it is today in orders that live in monasteries and convents.  But not how the non-religious world lives all around them. 
Shocking though it may be to Pope Francis, all forms of Marxism including especially Socialism, are the world's leading causes of poverty, by a long shot.  Nothing else even comes close.  If you want to increase world poverty, promote Socialism.  It works every time it's tried.  Guaranteed.  Socialism never lifted anyone out of poverty; quite the opposite. 

Is Self-Hatred promoted through Cultural-Islamism, too?

I have occasionally wondered in these pages why the Church never condemned Islam since the Crusades.  No Pope and no Council, that I am aware of, ever pronounced any warning or statement regarding the mortal danger Islam poses to everyone on earth, including Catholics, and including the Church herself. 
It seems the Church, like our current government, has taken the opposite approach.  "Islam is a religion of peace" say the Islamists, practicing the Islamic doctrine of Taqiyya, which calls disciples to lie to non-believers about what Islam intends to eventually do to them.  The government of the Church, like the government of America, appears to believe that lie. 

"But the plan of salvation also includes those who acknowledge the Creator, in the first place among whom are the Muslims: these profess to hold the faith of Abraham, and together with us they adore the one, merciful God, mankind's judge on the last day." --Lumen Gentium 16 (a Vatican II Document)

Can it possibly be the same God?  How?  Islam calls its disciples to force all the world - including the Pope and the Church - to submit to domination by Islam, by: 
Converting to Islamic religion; or,

Paying the 80% Jisya tax, on your knees, in total submission to Islam, and to live in submission to Islam and under Islamic law for the rest of your life; or,

To be killed.

That is what Islam demands its disciples to impose upon the Vicar of Christ and all Catholics.  And everyone on earth. 
Could the authors of Lumen Gentium 16 be more blind to the reality of Islam?  Islam has never changed.  The Koran has never changed.  Islam is what it has always been. 

 Fight those who do not believe in Allah, nor in the latter day, nor do they prohibit what Allah and His Apostle have prohibited, nor follow the religion of truth, out of those who have been given the Book, until they pay the tax in acknowledgment of superiority and they are in a state of subjection. --Koran 9:29
Taqiyya tells Moslems to lie to unbelievers until they are powerful enough, or the time is right, or some strategic advantage allows them to proceed to Jihad against the unbelievers.  Jihad - holy war - is the central doctrine of Islam.  Jihad is all over the Koran. 
What can I say?  Lumen Gentium 16 is wrong.  Islam is antithetical to Christianity, and to all other religions, and to all other forms of civil government, and to all other forms of civil jurisprudence. 

Lumen Gentium 16 is a Church teaching, but it is not and cannot be an infallible teaching or a new doctrine of the Church. 

No Church statement or declaration approving or blessing either Marxism or Islam can be held to be infallible, because only teachings and interpretations of what was revealed in the Sacred Deposit of faith laid down by Jesus and His Apostles may be held to be infallible.  Neither Marxism nor Islam existed before the death of the last Apostle, which closed the book on public revelation forever.  Infallibility applies only to correct interpretations and teachings on that revelation, and nothing new. 
That leaves Marxism and Islam out. 

---
It's getting downright scary around here.  All the smartest people in the world, the ones governing nations and the ones governing Churches, let alone the ones governing teaching institutions, cannot even recognize a mortal enemy standing right in front of them. 
If you don't even recognize your enemy, you will lose your war. 
But the real problem may be that our worst mortal enemy is now us. 
How many of us see what we have allowed ourselves have become? 
Self-hating, Cultural-Marxist and Cultural-Islamic self-enemies. 
It's a new way to wage war, and we are not winning at the moment. 

=====
Sarcastic Acronym Hover-Link Footnotes: For the convenience of those readers using devices that lack a mouse, these footnotes are provided for all webpages, in case any webpage contains any hover-links. (If you don't have a mouse, you can't "hover" it over a link without clicking just to see the simple acronym interpretation. Click any footnote link to see the acronym and a detailed explanation; "hover" the mouse over it just to see the simple interpretation.)
SLIMC1
Secularist Liberal Intellectual Media Complex
GESGOEAEOT2
Gradually, Ever So Gradually, Over Eons And Eons Of Time
PEWAG3
Punctuated Equilibrium's Wild-Assed Guess
TTRSTF4
Them There Real Scientifical-Type Fellers
TTRSPTF5
Them There Real Smart Perfesser-Type Fellers
TTRSJTF6
Them There Real Smart Journalistical-Type Fellers
SNRTACBT7
Surely No Right Thinking Adult Could Believe Today
STNSEACPB8
Surely Today No Serious Educated Adult Could Possibly Believe
WDN9
We Don't Know
BMDFP10
Baboons, Mongrel Dogs, Filthy Pigs and ...
HBAACOTE11
Human Beings Are A Cancer On The Earth
ACLU12
Anti-Christian Litigation Union
FLORMPORIF13
Flagrant Liar, Or, Mindless Parrot, Or, Innocent Fool
MEJTML14
Marxist Ends-Justify-The-Means Liar
IEJTML15
Islamic Ends-Ends-Justify-The-Means Liar
MPAV16
Marxist Principles And Values
WBESSWG17
Wise, Benign, Elite, Super-Scientific World Governance
TRMITM18
The Reason Man's In This Mess
IYI19
Intellectual Yet Idiotic
TTRSCBTF20
Them There Real Smart Catholic Bishop Type Fellers
IACMPVND21
Illegal-Alien-Criminal Marxocrat-Party-Voting Nation-Destroyers
PEJTML22
Palestinian Ends-Justify-The-Means Liar
PSYOP23
"Psychological Operation" Mind Trick
CDC24
Covid Developmentally Challenged
LGBTQ+25
Every Letter Represents A Serious Psychotic sexual Identity Disorder
[All Web Pages listed in Site Map by date-of-publication;
oldest at the top, newest at the bottom of the list.]

Culture=Religion+Politics;  Who Are We?  Vic Biorseth
The Brilliantly Conceived Organization of the USA;  Vic Biorseth
Return to the BLOG page
Return to the HOME PAGE
Subscribe to our Free E-Zine News Letter
Comment
Respond to this WebPage immediately below the last comment.
Or,
---
Date:  Sat Jan 30 14:52:08 2016
From:  Bernard Ames
Email:   b.ames@sbcglobal.net
Location:  San Carlos, CA USA
Comment: 
An amazing article. Sadly the insidious application of Marxist concepts into the actions of educators, politicians and media types has destroyed the moral fiber of all too many once God loving people. You have explained the process well and have provided ample warning to Americans to wake up and take back what the founders established rather than accept the progressive agenda. Thank you.

---
Language and Tone Statement

Please note the language and tone of this monitored Website. This is not the place to just stack up vulgar one-liners and crude rejoinders.  While you may support, oppose or introduce any position or argument, submissions must meet our high Roman Catholic and Constitutional American standards of Truth, logical rigor and civil discourse.  We will not participate in merely trading insults, nor will we tolerate participants merely trading insults.  Participants should not be thin-skinned or over sensitive to criticism, but should be prepared to defend their arguments when challenged.  If you don't really have a coherent argument or counter-argument of your own, sit down and don't embarrass yourself. Nonsensical, obscene, blindly & doggedly anti-Catholic, anti-American, immoral or merely insulting submissions will not be published here.  If you have something serious to contribute to the conversation, be prepared to back it up, keep it clean, keep it civil, and it will be published.  We humbly apologize to all religious conservative thinkers for the need to even say these things, but the Hard Left is what it always was, the New Leftist Liberals are what they are, and the Internet is what it is. 
"Clickbait" advertising links are not acceptable for posting here. 
If you fear intolerant Leftist repercussions, do not use your real name and do not include email or any identifying information.  Elitist Culturally Marxist Pure Authoritarians cannot and will not tolerate your freedom of speech or any opposition to their rigid authoritarian, anti-equality, anti-life, anti-liberty, anti-property, hedonistic, anti-Constitution, pro-Marxist, pro-Islam, anti-Catholic, anti-Christian, anti-Semitic, anti-male, sexist, pro-homosexual, anti-heterosexual, anti-white, racist, anti-Western, anti-American, Globalist, anti-Nation, blatantly immoral, totally intolerant and bigoted point of view. 
Copyrighted Material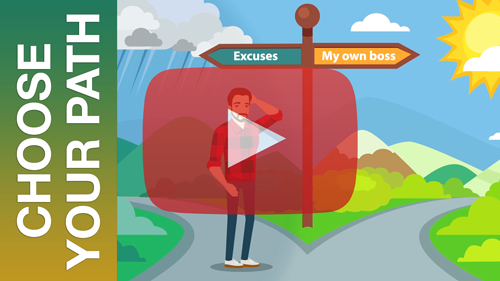 Solopreneur Opportunity Links, for a
Solo Build It WebSite