Site best viewed on a computer screen - not optimized for cell phones
Latest 50 articles published or updated here: BLOG (Web-Log) Page

Politically Weaponized High-Minded "Social Construct" Stupidities.
Belief in Occultic Civid19 Pandemic Theory, Critical Race Theory and Cootieology Exemplify False Social Construct Stupidities.
Vic Biorseth, Tuesday, September 08, 2020
https://www.CatholicAmericanThinker.com/
Cootieology and Childish Critical Race Theory
Catholicism, Western Civilization and America are all drowning in socially constructed stupidities. 
The fatal flaw in Social Constructionism is that a socially constructed "reality" is not reality. There is only one reality, it is real, it is fixed, and no person and no society can change it. We can emote about it all we want to, we can empathize or sympathize about something or even "reimagine" something all we want to, but reality still doesn't change. We talked about this in a different light in reason versus materialism, but here, we're talking about actual reality versus social constructionism, which is both unreal and unreasonable. 
The critique of Critical Race Theory and "Cootieology" linked to through the image above is another great Remnant article. Here's a pull-quote:
Another term for cootielogic is Critical Race Theory. Critical Race Theory—which is the entire reason that colleges and grad schools exist anymore, besides dispensing contraception—is hatred masquerading as high-mindedness. It's the usual business of the left. Chop society, even people, into tiny pieces, but use big words while doing it.
The article is tragicomic; the funny parts are most funny only because they are so tragically, horribly and dangerously true. 
False social construct "realities" that affect the lives and livelihoods of millions abound today.
The rise of Scientism and the subjugation of Science. No God theory. Darwinism. Freudianism. Climate change. A "sustainable" earth. Environmental doom through burning fossil fuel, and, fossil-fuel shortage, both at the same time, and both patently false. "Renewable" energy. Environmental doom through pollution. The normalizing of sexual perversion. The demonizing of paternalism and the normative family. Variable gender theory.
The list of false "realities" taught today as true is nearly endless. All have been weaponized by Cultural Marxism and the Marxocrat Party to divide and conquer religions, families, races, ethnicities, unique peoples, distinct cultures and sovereign nations. Legion social stupidities that ultimately divide man against himself. 
But the two big ones currently aimed at defeating Trump, Constitutional America, Catholic faith, nations and the liberty of man, are Covid19 Pandemic Theory and Critical Race Theory. 
Neither are based on science; neither are real; both are politically weponized social constructs. Both are quite stupid. 
All emotion; all consensus; all Scientism; but no real science. 
Politically Weaponized Covid19 Pandemic Mask Terrorism
Emergency Pandemic Mask tyranny is aimed at terrorizing populations into compliance with all new dictatorial commands, to be voluntarily and "heroically" obeyed, ostensibly for the good of the whole Commune. (See Xi Jinping's brilliant pandemic trick.)
But Masks are ineffective against viruses in general and Covid19 in particular. Surgical masks were designed to screen out microbes, which are microscopic, and measured in micro-meters, or millionths of a meter. Microbes in general average about one tenth the sized of a human cell. 
But viruses are measured in nanometers, or billionths of a meter. Covid19 virus as measured on electron micrographs range between 60 and 120 nanometers (nm), far too small to be screened out by surgical masks. 
A surgical mask of the highest quality will screen (and trap) Covid19 virus in large liquid droplets as from a sneeze or a cough, and it may screen smaller infected aerosol liquid particles, as may be emitted by simply breathing and talking. But what happens to that virus trapped on or in the mask after the liquid that carried it evaporates? It may be sucked in when the wearer inhales, or blown out when the wearer exhales. 
While gas molecules (oxygen, nitrogen, etc.) are smaller than viruses, ranging between 0.299 and 0.363 nm, making a cloth mask with a fine enough weave to screen out Covid19 would make breathing sufficiently to sustain life without laborious effort very difficult if not impossible. People do not realize the volume of air needed for every breath until it is restricted, and when it is restricted sufficiently to screen Covid19, the wearer will suddenly recognize that his own breathing is in jeopardy.
And, Covid19 is, after all, just another Corona common cold virus.
The whole goal of the Communist trick was to get non-Communist nations to panic into shutting down their own economies and weakening if not destroying their own bourgeois middle classes. 
Covid19 Case Number and Contact Tracing Terrorism.
Seasonal variations of Coronoaviruses and Rhinoviruses, like Influenza viruses, just "go around". They ride the wind. You either catch them or you don't. Once they begin infecting any population, as they always do, wherever you test in that population you will find some positive tests. 
The whole "contact tracing" program is therefore misleading at best and criminally conspiratorial at worst. It is aimed at shutting down more and more of the population by seeking everyone in recent contact with positives and testing them, to find more positives, and then tracing who they were in contact with and testing them, and on, and on, and on. And putting all positives in some sort of locked-down limited liberty situation. 
When you do that kind of testing, you will find some positives. What is not considered is that you would find roughly the same number of positives if you tested people in the population who were not in contact with the infected subject. 
Once anyone in the population is found positive, anywhere you look in that population you will find some positives. Cold and flu viruses just go around. 
State and local Tyrants - I mean Governors and Mayors - who publicly emote and forcibly insist on enforcing their new tyrannical rules in their jurisdictions will go on and on about flattening curves and bringing the numbers down at the same time keep radically increasing the numbers of tests done each day, each hour, each minute. And they now verge on insisting that every man, woman, child and infant be tested, with or without their consent, ostensibly for the good of the whole Commune. 
As we said before, the more you test, the more positives you will find. 
So what?
Most positives don't even know they have anything, and those that do always get over bouts of cold and flu very quickly on their own without any government assistance. 
Newly tyrannical governors, mayors and the bureaucratic "experts" and pseudo-scientists they publicly lean on to keep and grow their new "emergency" tyrannical powers are either in-on-the-scam Marxist conspiratorial liars of the worst order, or, they are too dangerously incompetent to be trusted to fulfill their own official responsibilities. 
Covid19 Padded Death Numbers and False Death Certificates.

When the Communist Covid19 PSYOPS was first initiated, the "expert" and "scientific" first estimates were that 2.2 million Americans would die from it, causing the first state of emergency declaration, the shut-down of traffic from Wuhan, and soon after, the shut-down of traffic coming in from Europe. 
But in fairly short order, the "experts" and the "scientists" revised that estimate down to about 2.2 hundred thousand deaths. That's a whole order of magnitude. 
So are the "experts" really "scientists", or are they incompetent boobs?
The actual numbers started coming in, and it came to be reported and believed that count was way over 160,000 Covid19 deaths so far. 
But, again, wait a minute; we got a new revision of the actual numbers. 
It seems that the numbers have been purposely over-counted, especially in nursing homes and health care facilities, where any time any patient who died who tested positive for Covid19, that, in and of itself, was cause enough to certify the death as caused by Covid19, despite the presence of even multiple co-morbidities. 
People dying of cancer, emphysema, pneumonia, heart disease, Liver - Kidney or other organ failure, extreme old-age, etc., etc., etc., if they tested positive for Covid19, or if they were so much as suspected of having Covid19, then Covid19 was automatically certified (and counted) as the sole cause of death. 
And it seems that the new and more accurate actual death count for Covid19 is now closer to 9,000 than it is to 160,000. Don't look now, but that's another whole order of magnitude. 
9,000 deaths in a nation with a population of 328,000,000.
Would you say that's worth shutting the nation down, or would you say that that sounds like ordinary every day run-of-the-mill common-cold numbers? 
The theoretically desperate need for cures and vaccines.
Believing the "experts" and the "scientists" to really know what they were talking so expertly and scientifically about, President Trump launched the first ever major government undertaking to find treatments for Covid19 patients and a vaccine to prevent infections from Covid19. The first ever attempt at a vaccine for a particular strain of cold virus, and the first ever attempt to find a treatment other than chicken soup, vitamin C, plenty of fluids, plenty of rest, take-two-aspirin-and-call-me-in-the-morning-that'll-be-$15. [Groucho Marx]
Trump is a man of action who gets things done rather than a man of process who talks about how to get things done and then gets others, especially recognized bureaucratic "experts" talking about how to get things done, and then hopes for the best. A good description of pre-Trump Washington: all process and no finished product, for years and years, and billions and billions. 
Trump got the private sector involved right off the bat and found immediate treatments for Covid19, especially and most importantly the drug hydroxychloroquine, in medical use for over 50 years treating malaria, arthritis and lupus. No dangerous side effects and no problems with use over all those years, and all tests thus far show significant improvement against Covid19. 
Simultaneously, there are competing vaccine trials for Covid19 with projected availability dates still within this year - an amazing accomplishment, if it is accomplished, because it will be the world's first vaccine against any particular common cold virus. And future cold virus vaccines will probably follow the pattern set by flu virus vaccines, in which each new strain that comes out will be immediately targeted by the vaccine producers for a new vaccine for that particular strain, and perhaps combined with past known strains for broader vaccination coverage. 
But, the Marxocrat Party, having been Event-Triggered by the Red Chinese pandemic and now riding it for all it is worth, is delaying treatments and proper development and application of any vaccine. In their program to defeat Trump and make America weak again, they condemn hydroxychloroquine and make impossible demands regarding any vaccine. 
The Marxocrat Party owned and operated CDC, FDA and Mainstream Media are demonizing and condemning hydroxychloroquine as "not approved" by Marxocrat Party bureaucratic "experts" and "scientists" and thus, they warn, anyone who uses it might actually die. No kidding. They have actually said that. They want to world to learn and "know" that hydroxychloroquine is poison. 
Why? Because it hasn't been approved by the bureaucrats in the CDC or the FDA for use against Covid19. (And it will never be approved by them so long as the Marxocrat Party has anything to say about it.) 
Likewise, no vaccine will be approved by the Marxocrat Party owned and operated CDC until the Party says so; and further, once any vaccine is approved, it will be absolutely insisted upon by the Marxocrat Party that every man, woman, child, infant, dog, cat and goldfish in America be vaccinated with it, and held down by force in order to do it, if such force ever be necessary. 
After all, it's for the good of the whole Commune.  I mean nation. 
And it's an emergency I tell you; an emergency in which we could all die.  No, Really.  Anyone who violates any official emergency tyrannical mitigating dictum should be shot as an enemy of the Commune. 
Anyone not masked and social-distanced is a menace to society. 
This is "Cootieology" and infantile stupidity at its finest. 
The Marxocrat Party's BLM-Antifa Revolutionaries.
After the Confederate (Democrat) Party lost the Civil War, it set out to terrorize the black American citizenry into "staying in their place", through a combination of political and legal action, and murder and terror imposed by their new militant Party wing of the Ku Klux Klan. 
Just as all Confederate heroes and prominent men were Democrats, all later Ku Klux Klansmen were also Democrats. 
Lincoln sought to reconcile with the South and reunite the nation after the Civil War, and that's why he respected the wishes of the conquered states to memorialize their own fallen heroes and famous generals in statuary, art and consecrated burial grounds. And that's why Southern states were allowed to keep their existing State Flags, each one of which contained a variation of the famous Confederate "Stars and Bars" of the Confederate States of America. 
It was recognition of that thing once reverently known as history. 
And of the fact that there were good people on both sides of that war. 
It was, after all, the Political Parties that went to war with each other, and once war began, the ordinary citizens had little choice in the matter. That's the way it always goes. 
Now, over time, the citizenry of the South "evolved" in their view of race and racism more in accordance with the original American interpretation of the Constitutional citizen right to Equality. 
But, over that same time span, the Democrat Party "evolved" in their view of politics, jurisprudence and "Social Constructs" into the fully involved Communistic Marxocrat Party we see today. The Party is now fully Communist, but not stupidly; it is now fully Communist by way of being conspiratorially evil and fully intent on becoming an absolute tyrannical power through trickery, deception and any means necessary. 
Social Constructionism is Marxocratism's weaponized conquering tool.
The Black Lives Matter-Antifa Communist anti-American revolutionaries currently wrecking the bourgeois middle-class through riot and bedlam are just the latest generation of the increasingly Communized Marxocrat Party voter-base. Those of us old enough can remember the Marxocrat Party voter-base wild ones who belonged to the Weather Underground, SLA, SDS, Black Panthers, etc., back in the 1960s and 1970s. 
They too, like today's BLM-Antifa types, rioted, burned, looted, terrorized, and tried real hard to start a race war in America. Setting citizens against each other. Hundreds of bombings. In the 1968 Marxocrat Party Convention, they actually tried to get a real revolution going, with the full support and aid of the Mainstream Media. 
The violent "flower children" of that socially disruptive era became the professors teaching later generations how to build and improve on the revolution they felt they had started. Do names like Ayers, Dorhn, Cloward and Piven strike a familiar note with anyone? 
They exemplify the Marxocrat Party, anti-American from its birth and absolutely anti-American to this day. 
So called systemic racism is a truly stupid social construct, a product of infantile Cootieology, which has been successfully weaponized by the Marxocrat Party to feed and grow racial animosities in America and in Western Civilization. To tear nations apart on a racial basis. To demonize majorities and to demonize the hated bourgeois middle class wherever and to whatever extent possible. 
It is such a successful learned stupidity that Colin Kaepernick's little one man racist revolution has conquered the whole NFL, and also the NBA, and also, Baseball, and Hockey. Seemingly everybody in sports today disrespects the American flag and the American anthem, and America. All are now either mal-educated, indoctrinated, propagandized, socially-constructed stupidasses, or, conspiratorial Communist anti-American revolutionaries. 
And it doesn't matter which. Both are equally anti-American. Both are unreasonable and unreasoning, and both cannot be argued with. 
And thus, both are in dire need of banishment from America. 
Defeating Trump: The Ultimate Social Cootielogic Stupidity.
President Trump wins at politics because he is no politician. He is a master deal-maker, and he makes winning deals at the other guy's table, playing the other guy's game by the other guy's rules. The Marxocrats (and the Republicrats) haven't figured him out, because they are not real deal makers, they are politicians. They are Machiavellian, and Hegellian, and masters of tricky political-speak, and fellow swamp dwelling mutual back-scratchers. 
He was drawn into the Covid19 hoax early on, as was everyone, and, guess what, he started playing their game by their rules, and while he did not fall into the political trap of opposing the already super-popularly believed hoax by flat out opposing it, he still ameliorated the damage and began pulling the economy back to where it was, while simply promoting simple common sense easing of mitigation rules. 
It is due to Trump and Trump-team efforts that America didn't fall into an absolute economic depression, which is what the Marxocrats hoped to produce. In fact, we are now almost back to pre-pandemic record highs. No thanks to either Political Party. 
He's beating them at their own game, at their own table, and they aren't even smart enough to figure that out. But they do know that they are losing, politically speaking, and they are getting more and more desperate. 
The Latest Communist Switcheroo.
The Communism of the 1960s has switched 180 degrees to become the Communism of the 21st Century. In the '60s it pretended to be the champion of the working man (who it actually targeted for destruction as the hated bourgeois) and the poor. Today, it largely makes that same claim publicly and politically, but it is the Communism of the super-rich. The richest men in the world and in America are Communists. 
Communism may still call itself Communism, but what it has become is Cronyism, or Crony-Capitalism, which is to say, Fascism. But still, all Communist governments and Parties call themselves Communist, so let's pretend that's what they are, as they do. 
(After all, original unvarnished Communism just flat out does not work.) 
Red China may have led the way in this conversion from original Marxist Communism to Marxist Crony-Capitalist Fascism, because there are now plenty of filthy rich Chinese "businessmen" in the world, hobnobbing with American and other filthy rich businessmen, who have learned that they can get richer and richer by joining forces with governments, or with political parties like the Chinese Communist Party, or Parties like the American Marxocrat Party that are seeking to become the sole political parties of their nations.
The richest and most economically powerful men in America back and fund the Marxocrat Party, the Marxocrat Party agenda, Marxocrat Party candidates for office and all Sorosian and Alinskyian underhanded trickery by which to gain political dominance over the entire American government. 
The richest men in America promote both the Covid19 hoax and the BLM hoax. And they all help to Sorosianize and Alinskyize the process. 
I'm telling you, the new civil war is upon us. Kamala Harris said so. She said the Marxocrat Party's Voter-Base Riots will not and should not ever stop. The Marxocrat Party has spoken. The 1960s slogan "Burn Baby Burn" has returned to America with a vengeance. 
There is nothing new under the sun, including Republicrat complacency.
They are as opposed to Trump as they are opposed to making America great again. They hate America, just as they hate and oppose truth. 
And worst of all, they hate God. 
---
The only thing Truth has going for Him in this world is us. 
The restoration of Truth = Reality in the hearts and minds of men is now totally dependent upon you and me; if we don't do it, it won't get done.
Sign the Letter to your Bishop, and make our Church Catholic again. 
Join Cardinal Burke's Storm Heaven Rosary Campaign.
Get behind a President Trump and a Vice President Donald Trump Jr, and make America Constitutional again. 
Pray for a strategic collaboration between Abp. Vigano and Trump.
=====
EENS:  Extra Ecclesiam Nulla Salus
(Outside the Church there is no salvation)


With fear and trembling, work out your salvation--Phil 2:12
Seek the Truth; Find the Way; Live the Life.
Please God, and Live Forever.
=====
Sarcastic Acronym Hover-Link Footnotes: For the convenience of those readers using devices that lack a mouse, these footnotes are provided for all webpages, in case any webpage contains any hover-links. (If you don't have a mouse, you can't "hover" it over a link without clicking just to see the simple acronym interpretation. Click any footnote link to see the acronym and a detailed explanation; "Hover" the mouse over it just to see the simple interpretation.)
SLIMC1
Secularist Liberal Intellectual Media Complex
GESGOEAEOT2
Gradually, Ever So Gradually, Over Eons And Eons Of Time
PEWAG3
Punctuated Equilibrium's Wild-Assed Guess
TTRSTF4
Them There Real Scientifical-Type Fellers
TTRSPTF5
Them There Real Smart Perfesser-Type Fellers
TTRSJTF6
Them There Real Smart Journalistical-Type Fellers
SNRTACBT7
Surely No Right Thinking Adult Could Believe Today
STNSEACPB8
Surely Today No Serious Educated Adult Could Possibly Believe
WDN9
We Don't Know
BMDFP10
Baboons, Mongrel Dogs, Filthy Pigs and ...
HBAACOTE11
Human Beings Are A Cancer On The Earth
ACLU12
Anti-Christian Litigation Union
FLORMPORIF13
Flagrant Liar, Or, Mindless Parrot, Or, Innocent Fool
MEJTML14
Marxist Ends-Justify-The-Means Liar
IEJTML15
Islamic Ends-Ends-Justify-The-Means Liar
MPAV16
Marxist Principles And Values
WBESSWG17
Wise, Benign, Elite, Super-Scientific World Governance
TRMITM18
The Reason Man's In This Mess
IYI19
Intellectual Yet Idiotic
TTRSCBTF20
Them There Real Smart Catholic Bishop Type Fellers
IACMPVND21
Illegal-Alien-Criminal Marxocrat-Party-Voting Nation-Destroyers
PEJTML22
Palestinian Ends-Justify-The-Means Liar
PSYOP23
"Psychological Operation" Mind Trick
CDC24
Covid Developmentally Challenged
LGBTQ+25
Every Letter Represents A Serious Psychotic sexual Identity Disorder
[All Web Pages listed in Site Map by date-of-publication;
oldest at the top, newest at the bottom of the list.]

Culture=Religion+Politics;  Who Are We?  Vic Biorseth
The Brilliantly Conceived Organization of the USA;  Vic Biorseth
Return to the BLOG page
Return to the HOME PAGE
Subscribe to our Free E-Zine News Letter
Comment
Respond to this WebPage immediately below the last comment.
Or,
---
Language and Tone Statement

Please note the language and tone of this monitored Website. This is not the place to just stack up vulgar one-liners and crude rejoinders. While you may support, oppose or introduce any position or argument, submissions must meet our high Roman Catholic and Constitutional American standards of Truth, logical rigor and civil discourse. We will not participate in merely trading insults, nor will we tolerate participants merely trading insults. Participants should not be thin-skinned or over sensitive to criticism, but should be prepared to defend their arguments when challenged. If you don't really have a coherent argument or counter-argument of your own, sit down and don't embarrass yourself. Nonsensical, obscene, blindly &doggedly anti-Catholic, anti-American, immoral or merely insulting submissions will not be published here. If you have something serious to contribute to the conversation, be prepared to back it up, keep it clean, keep it civil, and it will be published. We humbly apologize to all religious conservative thinkers for the need to even say these things, but the Hard Left is what it always was, the New Leftist Liberals are what they are, and the Internet is what it is.
"Clickbait" advertising links are not acceptable for posting here. 
If you fear intolerant Leftist repercussions, do not use your real name and do not include email or any identifying information.  Elitist Culturally Marxist Pure Authoritarians cannot and will not tolerate your freedom of speech or any opposition to their rigid authoritarian, anti-equality, anti-life, anti-liberty, anti-property, hedonistic, anti-Constitution, pro-Marxist, pro-Islam, anti-Catholic, anti-Christian, anti-Semitic, anti-male, sexist, pro-homosexual, anti-heterosexual, anti-white, racist, anti-Western, anti-American, Globalist, anti-Nation, blatantly immoral, totally intolerant and bigoted point of view. 
Copyrighted Material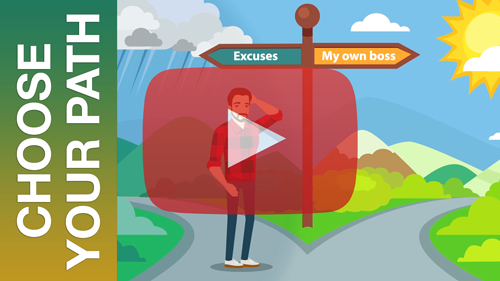 Solopreneur Opportunity Links, for a
Solo Build It WebSite