Site best viewed on a computer screen - not optimized for cell phones
Latest 50 articles published or updated here: BLOG (Web-Log) Page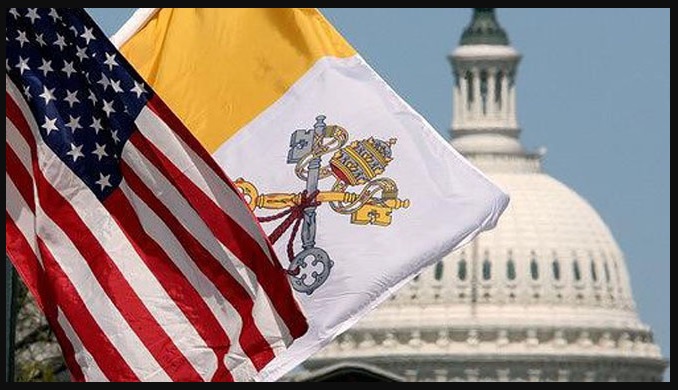 The American Thinking Catholic
What does it mean to be an American Thinking Catholic?
Vic Biorseth, Monday, December 13, 2021
https://www.CatholicAmericanThinker.com/
The American Thinking Catholic is absolutely American and Absolutely Catholic. That means, absolutely Constitutionalist American, and that means absolutely Traditional Catholic. 
America isn't going anywhere worth going without a majority Patriotic Citizenry who are Absolute Constitutionalists.
The Catholic Church isn't going anywhere worth going without a majority believing discipleship that is absolutely Catholic.
America is the most Catholic-Compatible nation on earth, and the most open to Evangelization and "Catholicizing".
Thinking man has the unavoidable One God Profundity before him, and that profundity leads him to the unavoidable First Principle for the correct, proper and successful living out of this life. 
Absolutely American and absolutely Catholic American Thinking Catholics recognize that national governments all over the world are divided between those that are representative of their people, and those that are not. The best of the representative nations, from the citizen viewpoint, is the USA, and the worst of them are those subject to one-man-rule. Most nations fall in between those two extremes. 
(See Moral Citizen Legal Authority Versus Immoral One Man Legal Authority. Moral Authority is Widely Dispersed; Immoral Authority Must Be Concentrated and Centralized.)
The American Thinking Catholic sees this for what it is, and sees that the current American Marxocrat party admires and seeks closer alignment with all of America's enemies, which all happen to be tyrannically ruled by one man governments. 
China. Russia. North Korea. Vietnam. Cuba. Iran. Venezuela. Syria. Afghanistan.

Remember nuclear assistance given to North Korea by the Clintonistas, billions of dollars left on the Iranian tarmac by the Obamunists, the O'Biden/Harris state department being the biggest single hindrance in getting Americans out of Afghanistan after the sudden cut-and-run. 
The Marxocrats are moving America out from under representative government, into and under increasingly tyrannical one-man-rule. 
One-man-rule and the end of constitutional-rule is their main goal. 
What is an Absolute American?

And how, exactly, is Protestant America "Catholic-Compatible" and open to "Catholicizing"? 
The American ethos is, as Franklin and other early American figures described it, is the ethos of "General Christianity". And that is the form of "right and wrong" upon which the national constitution and all lesser laws are based. It's how America determines right from wrong, and how she legislates her laws. Christian morality is the most proper basis for American civil law, for it is representative of the ethos of the majority of the American citizenry. 
And American government is designed to be representative government.
What Catholicism has always said about sin always applies to crime in predominantly Christian lands blessed with representative secular law. 
We can look at how an American Thinking Presbyterian took a big step toward advancing the American Thinking Catholic concept in America. 
Top forensic criminal profiler Roy Hazelwood, R.I.P., a Presbyterian, had a profound insight into sexual-criminal behavior that came from reading St. Augustine:
As a Christian, Hazelwood's profound insight into the mind of sexual sadists is grounded in Augustine's teachings on sin and his view of man as the spiritual image-bearer of the Holy Triune God.
According to Augustine sin does not originate in the flesh but in the intellect (spirit). Thus, all sin is first and foremost of a spiritual nature.
Hazelwood studied Augustine's writings where he discusses the five, mainly spiritual, steps that men and women take to act in sinful ways. First, sin originates in the intellect (spirit), then moves to the senses for approval. Third, the consequences are considered, then the will makes a decision to act, and finally, the intellect rationalizes the behavior. 
Hazelwood realized that if he replaced the word 'sin' with the word 'crime' he could apply it to his work and lectures:
"The sexual criminal fantasizes about a criminal act, and if the idea is pleasing to his senses, touch, sight, etc. he considers the consequences of what might happen and then decides to act. Finally, he rationalizes his behavior for having committed the crime…I wouldn't have done it if…" 

Hazelwood adds that:
"…sexual fantasy is nothing more than the mental imagery of a desired event. You conjure up in your mind something you want to do. Fortunately for society, most of us do not act on those fantasies. Yet some do, with horrendous results."

If we are indeed a Christian people, then for us, a sin is a crime, and a crime is a sin.
A sin is a crime against God at the very least. While all sin should not necessarily be punishable by prison, all sin should be punishable by something, because all sin is wrong.
Today we see the Antigod forces reversing that reality, right here in theoretically Christian America. Sinners and criminals shame, shun, anathematize, cancel, persecute and even prosecute observant Christians and law abiding American citizens, for living out their faith and for upholding the law. 
Law enforcement is demonized right alongside Christian moral norms.  
The current unconstitutionally and illegally ruling political party, which is unconstitutional in its very existence, is
opposing all constitutional and legally legislated law, 
criminally refusing to enforce it, and 
tyrannically and dictatorially imposing unconstitutional unlegislated orders and rules of behavior on the sovereign American states and sovereign American citizenry against their will. 
In refusing to enforce and indeed aiding and abetting violations of American border security and immigration laws on a massive scale, it appears to be more than likely that the current ruling political party is
collaborating with foreign criminal cartels and 
profiting from criminal human trafficking and drug/contraband smuggling, and 
preparing to use massive numbers of criminally present foreigners to cheat on future elections all over the nation. 
The Marxocrat Party led by the Biden/Harris administration is deeply involved in criminal activity all over America, and is purposely involving local, state and federal levels of government in criminal activity and the actual commission of crimes. 
They have established "sanctuary cities" in Marxocrat party-controlled cities in which criminals, especially criminal violators of American immigration laws, may live free and commit more crimes without fear of prosecution or ever facing justice for any crimes they commit or have committed, past, present or future. 
With the aid of Sorosian funding, Alinskyian grass-roots organizing, fake-news and billionaire social-media mogul collaboration the Marxocrat party has put prosecuting attorneys in office who will not prosecute crimes and judges who will favor criminal activity over peace and American justice.
Marxocrat big shots have initiated "defund the police" political campaigns to weaken local law enforcement in party-dominated areas while working to further corrupt and build up federal police, aiming at a dreamed-of eventual police state, having migrated all political power upward from the citizenry and the states to the federal government, and eventual one-man rule in America. 
Marxocrat and Marxocrat party owned and operated RINO governors and mayors have unconstitutionally and criminally shut down bourgeois (middle-class) businesses, and Churches, as "non-essential" while keeping open Marxocrat party-funding and supporting big businesses as "essential", over the phony Chinese Communist cold virus pandemic pure political terrorism that they are colluding and cooperating with Marxists all over the world to hype and keep alive for political purposes. 
They are tyrannically forcing the whole American population, young and old, into a never ending vax and booster regimen or suffer unemployment, eventual homelessness and starvation, bringing famine to the USA for political expediency. 
And, they are steadfastly resisting the ability of the American citizenry to turn to treatment rather than vaccination, while available alternatives such as ivermectin and/or hydroxychloroquine with zinc may prove to be effective treatments for not only Covid-19, but other coronoavirus, rhinovirus and flu virus continually mutating strains. 
But these treatments are not allowed, and are demonized and prohibited, because they are too effective. They don't want to cure it; they want to keep it going, forever. 
Meanwhile, the anarchists, BLM revolutionaries, Antifa street rioters and city burners, who may be thought of as proteges of the Marxocrat party, and organized "smash and grab" mobs looting stores in cities all across the nation are not being arrested by police, who are ordered to stand down when they are not defunded and studiously demoralized and incapacitated by criminal non-enforcement rules. 
Marxocrat judges and prosecutors, mayors and governors will not even arrest, let alone charge, looters and robbers who are touted to be "needy", and in need of "redistribution" and/or "reparations" taken from other people's private property. 
That's what the Marxocrat party is all about. They are Marxists, after all. And the equally unconstitutionally existing let alone any part of American government-running, Republicrat party always bends over backwards in bipartisan cooperation with them to "get something done", even if it destroys constitutional America. 
The State Department, the DOJ, the FBI, the CIA, the IRS, etc., etc., etc., are all now dominated by the Marxocrat party, which is to say they are corrupted, they are Marxist and they are anti-American co-conspirators and partners in Marxocrat crimes, cover-ups, treason and criminal activity. 
American thinking Catholics can thank Mike Pence, and Breyer, Sotomayor, Kagan, Roberts, Kavanaugh, Gorsuch and Barrett for voting to allow the obviously stolen election of the current regime to stand. Look at our current unconstitutionally party-aligned Supreme Court:
Ideological/Political Alignment of the 2020 US Supreme Court Justices

Justice Thomas

Justice Alito

Comrade Breyer

Comrade Sotomayor

Comrade Kagan

Comrade Roberts

Comrade Kavanaugh

Comrade Gorsuch

Comrade Barrett
Just look around at what they have done to Constitutional America.
What would absolute Constitutional America look like?
As it was in the beginning. Getting there from here is the problem. 
Fauci and his whole giant bureaucracy would be shut down, out of a job an put out by the curb with the trash. Along with every other unconstitutional federal bureaucracy and employee, as listed among the cut-the-spending pages. If it isn't listed in article one section eight among the limited and enumerated powers of government, it would be taken out of existence, as being out-of-scope for the federal government to address, whether in the legislation, enforcement or adjudication of law. 
Amendments XVI and XVII would be repealed, the 1913 Fed Reserve Act would be repealed, graduated income tax and the IRS would be no more, the Senate would no longer be comprised of politicians like the House, American treasure and currency printing and control would be restored to the representative government, as described among the Fixing America pages. 
Every unconstitutional regulation ever issued by any unconstitutional bureaucracy would be nullified, voided, and treated as though it never existed, which it never should have. 
Every unconstitutionally adjudicated out-of-federal-scope legal precedent ever established by the supreme court (abortion; homo marriage; health care; separation of Church and state; etc., etc., etc., would be nullified, voided and treated as though it never existed, which it never should have. 
Justices who voted to establish unconstitutional laws via the route of setting case law precedent would be impeached from office for violating the constitution and their oaths of office. 
Federal officials and state and local elected or appointed officials who committed crimes in office, including the crimes of not doing their legal sworn duty, would be indicted and tried for their crimes up to and including treason, and those convicted would receive, as appropriate, capital punishment, prison, decitizenizing, banishment and deportation.  
What is an Absolute Catholic?
A thinking Catholic. Thinking is what man was created to do. Since the fall and the attendant broken faith, critical thinking is paramount.
And the well catechized critically thinking Catholic knows heresy when he sees it, openly condemns it, warns others about it and stays away from it. 
Even if a Pope, and a whole slew of Cardinals and Bishops, begins to lead the Church into Syncretism or other condemned heresies, the critically thinking Catholic knows better than to just go along because a Pope says so. 
Pope Francis is just such a problematic Pope. No matter what he says or does to the contrary, the American Thinking Catholic knows full well that 
There is one and only one God, and He alone is to be served.
Obstinate unrepentant sinners stand outside the Church and are prohibited from the sacraments and the sacramental life.
Obstinate unrepentant sinners cannot be among the ordained.
EENS applies, and the One Holy Catholic and Apostolic Church cannot be "merged" or "blended" or "inclusive" of any or all existing false religions or belief systems. 
All other religions or belief systems are indeed false. 
If there are not enough good Bishops left to correct the ship of Christ, there is nothing we the laity can do about that. But no thinking Catholic can follow even a Pope if that Pope is leading souls straight into hell. 
Much of what our corrupted order of Bishops are doing is criminal, in the secular sense of the word. If the Bishops cannot clean the criminals out of their own ranks, perhaps a future honest secular government can to it. True criminals and criminal conspirators belong in prison, or at least out of office, and that applies to secular and ecclesial offices alike.  
With America burning down around him and his current government feeding the flames, and with the Catholic Church burning down with him in it, and the current Pope feeding the flames, what is the American Thinking Catholic to do?
Pray, of course; but also, resist. And resist out loud. Not quietly. Self sacrificially if necessary, but resist we must. 
At the end of the Papa Pachamama page we said this:
Where is Truth to be found?
Truth has not moved; Truth is where He always was. 
For all Americans, the truth of the matter is our original Constitution, which is right in front of us, right there, in black and white. 
For all Catholics, the truth of the matter is our Creed, which is right in front of us, right there, in black and white. 
Everything Bumbling Biden and his Marxocrat Party stand for and intend to do violates the Constitution. 
Everything Papa Pachamama and his Commie-Homo Bishops stand for and intend to do violates the Creed. 
If no one stops them, they will succeed on earth. They will judge us all.
Jefferson said it best:
"If you will not fight for right when you can easily win without bloodshed; if you will not fight when your victory will be sure and not too costly; you may come to the moment when you will have to fight with all the odds against you and only a small chance of survival. There may even be a worse case: you may have to fight when there is no hope of victory, because it is better to die than to live as slaves. The price of freedom is eternal vigilance." —Thomas Jefferson

The choice is laid before you: life or death; heaven or hell. 
Choose.
---
The only thing Truth has going for Him in this world is us. 
The restoration of Truth = Reality in the hearts and minds of men is now totally dependent upon you and me; if we don't do it, it won't get done.
Sign the Letter to your Bishop, and make our Church Catholic again. 
Join Cardinal Burke's Storm Heaven Rosary Campaign.
Get behind President Trump, and make America Constitutional again. 
Pray for a strategic collaboration between Abp. Vigano and Trump.
=====
EENS:  Extra Ecclesiam Nulla Salus
(Outside the Church there is no salvation)


With fear and trembling, work out your salvation--Phil 2:12
Seek the Truth; Find the Way; Live the Life.
Please God, and Live Forever.
=====
Sarcastic Acronym Hover-Link Footnotes: For the convenience of those readers using devices that lack a mouse, these footnotes are provided for all webpages, in case any webpage contains any hover-links. (If you don't have a mouse, you can't "hover" it over a link without clicking just to see the simple acronym interpretation. Click any footnote link to see the acronym and a detailed explanation; "hover" the mouse over it just to see the simple interpretation.)
SLIMC1
Secularist Liberal Intellectual Media Complex
GESGOEAEOT2
Gradually, Ever So Gradually, Over Eons And Eons Of Time
PEWAG3
Punctuated Equilibrium's Wild-Assed Guess
TTRSTF4
Them There Real Scientifical-Type Fellers
TTRSPTF5
Them There Real Smart Perfesser-Type Fellers
TTRSJTF6
Them There Real Smart Journalistical-Type Fellers
SNRTACBT7
Surely No Right Thinking Adult Could Believe Today
STNSEACPB8
Surely Today No Serious Educated Adult Could Possibly Believe
WDN9
We Don't Know
BMDFP10
Baboons, Mongrel Dogs, Filthy Pigs and ...
HBAACOTE11
Human Beings Are A Cancer On The Earth
ACLU12
Anti-Christian Litigation Union
FLORMPORIF13
Flagrant Liar, Or, Mindless Parrot, Or, Innocent Fool
MEJTML14
Marxist Ends-Justify-The-Means Liar
IEJTML15
Islamic Ends-Ends-Justify-The-Means Liar
MPAV16
Marxist Principles And Values
WBESSWG17
Wise, Benign, Elite, Super-Scientific World Governance
TRMITM18
The Reason Man's In This Mess
IYI19
Intellectual Yet Idiotic
TTRSCBTF20
Them There Real Smart Catholic Bishop Type Fellers
IACMPVND21
Illegal-Alien-Criminal Marxocrat-Party-Voting Nation-Destroyers
PEJTML22
Palestinian Ends-Justify-The-Means Liar
PSYOP23
"Psychological Operation" Mind Trick
CDC24
Covid Developmentally Challenged
LGBTQ+25
Every Letter Represents A Serious Psychotic sexual Identity Disorder
[All Web Pages listed in Site Map by date-of-publication;
oldest at the top, newest at the bottom of the list.]

Culture=Religion+Politics;  Who Are We?  Vic Biorseth
The Brilliantly Conceived Organization of the USA;  Vic Biorseth
Return to the BLOG page
Return to the HOME PAGE
Subscribe to our Free E-Zine News Letter
Comment
Respond to this WebPage immediately below the last comment.
Or,
---
Language and Tone Statement

Please note the language and tone of this monitored Website. This is not the place to just stack up vulgar one-liners and crude rejoinders.  While you may support, oppose or introduce any position or argument, submissions must meet our high Roman Catholic and Constitutional American standards of Truth, logical rigor and civil discourse.  We will not participate in merely trading insults, nor will we tolerate participants merely trading insults.  Participants should not be thin-skinned or over sensitive to criticism, but should be prepared to defend their arguments when challenged.  If you don't really have a coherent argument or counter-argument of your own, sit down and don't embarrass yourself. Nonsensical, obscene, blindly & doggedly anti-Catholic, anti-American, immoral or merely insulting submissions will not be published here.  If you have something serious to contribute to the conversation, be prepared to back it up, keep it clean, keep it civil, and it will be published.  We humbly apologize to all religious conservative thinkers for the need to even say these things, but the Hard Left is what it always was, the New Leftist Liberals are what they are, and the Internet is what it is. 
"Clickbait" advertising links are not acceptable for posting here. 
If you fear intolerant Leftist repercussions, do not use your real name and do not include email or any identifying information.  Elitist Culturally Marxist Pure Authoritarians cannot and will not tolerate your freedom of speech or any opposition to their rigid authoritarian, anti-equality, anti-life, anti-liberty, anti-property, hedonistic, anti-Constitution, pro-Marxist, pro-Islam, anti-Catholic, anti-Christian, anti-Semitic, anti-male, sexist, pro-homosexual, anti-heterosexual, anti-white, racist, anti-Western, anti-American, Globalist, anti-Nation, blatantly immoral, totally intolerant and bigoted point of view. 
Copyrighted Material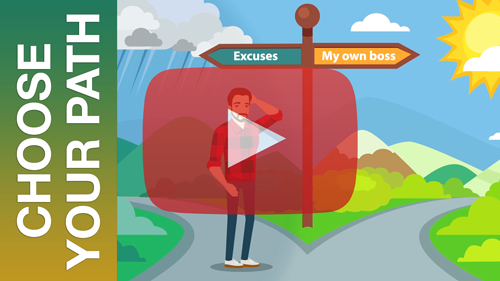 Solopreneur Opportunity Links, for a
Solo Build It WebSite