Site best viewed on a computer screen - not optimized for cell phones
Latest 50 articles published or updated here: BLOG (Web-Log) Page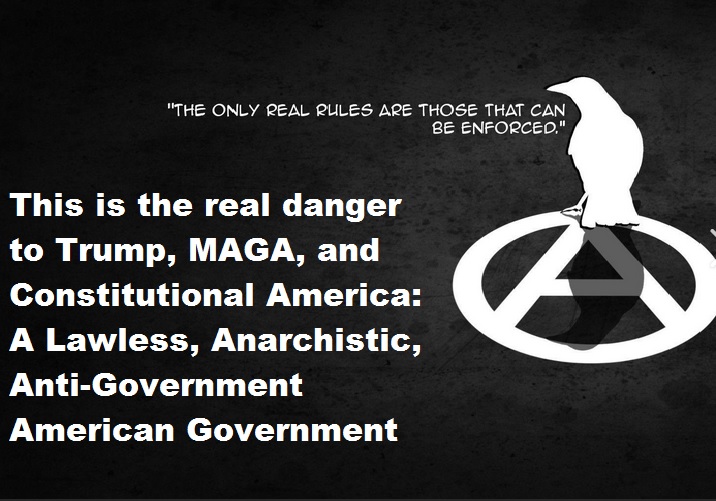 The "Property Is Theft", "No Justice, No Peace" Stupidity of Anarchy
Could any political goal be any dumber than the annihilation of all cultural rules and all social order?
Anarchy-Communism-Marxism: Synonyms?

Vic Biorseth, Tuesday, August 09, 2022
https://www.CatholicAmericanThinker.com/
Anarchy is a state of disorder brought about by nonrecognition of any government, authority, laws or rules. As an "ism" (Anarchism), it is a totally disorganized human "organization" based on voluntary cooperation devoid of human rules, institutions or any hierarchy of governing authority.

Right.
That's how it hit me, too.

But it isn't just stupid. Anarchy is a diabolical tearing apart of humanity.

Bishop Sheen Explains The Devil
Anarchy joins with (and usually precedes) Marxist revolutions. It is a disruption and destabilization of the social status quo. It always pretends to be what it is not: some sort of unifying force, yet it does not seek to unify, but rather to tear apart.

Imagine homosexuals coexisting with Jihadists, or Jews coexisting with Nazis, or witches coexisting with Christians, or Moslems coexisting with anyone else on earth
Anarchy uses trickery to bring people together in order to destroy them or have them destroy each other. Anarchy is Communist, which is to say, it is of Satan.

"He who negates present society, and seeks social conditions based on the sharing of property, is a revolutionary whether he calls himself an anarchist or a communist."
"Anarchists prepare for social revolution and use every means- speech, writing, or deed, whichever is more to the point - to accelerate revolutionary development."
"Anarchists are socialists because they want the improvement of society, and they are communists because they are convinced that such a transformation of society can only result from the establishment of a commonwealth of property."
"Fortunately, no country was ever more suited for anarchist agitation than present-day America."
--Johann Most

In America, today, most Anarchists, like most Communists, do not even know what they are.
Most Marxocrat voters (and plenty of Republicrat voters) do not know they are supporting Socialism, Marxism and Anarchy against Christianity and against Christian, Constitutional America.

Homosexuals do not really seek equality with us. They seek to forcibly impose themselves and their lifestyles upon all the rest of us against our will.
BLM (Black Lives Matter), for instance, really has nothing to do with racism, with police misconduct or anything other than Marxist/Anarchist revolution against the existing governmental and social status quo.The racism slant is just a lure; a trick; a PSYOP.

Gay Pride is exactly the same; it seeks to gather with no one, but rather, to impose itself on the larger society against its will, and then to dominate it. Sound familiar?
It's the same with Code Pink, and all the Eco-Nazis and Femi-Nazis.
Few of the committed members of any of these social-activist groups know that the real mission of their particular activist group is to cooperate in the the eventual violent overthrowing of all existing social conditions.
All of them feed and grow social chaos, lawlessness and disorder in one way or another.

All of them are Sorosian funded and Alinkyian organized manipulated future servants of a diabolical Globalist/Marxist Islamo-Commie-Homo cabal of elitists.

Anarchy is truly ancient, but the first modern day person to call himself an Anarchist was Pierre-Joseph Proudhon, the founder of mutualist philosophy. Proudhonian mutualism is the doctrine that mutual dependence is necessary for social well-being. Right. And we can all depend on each other only after those of us who cannot be depended upon to be mutually dependent are eliminated. Which just might be all of us.
It smacks of Marx's own "dictatorship if the proletariat" period of the transformation and perfection of man, made into a new image, so that everybody would be happy as bees in a hive, all automatically doing whatever is necessary to sustain the hive. Socialism, in other words.

Don't laugh. This thinking today runs the Marxocrat Party, academia, the news media, the Congress, the Presidency, the Justice Department, the State Department, the Defense Department, the FBI, the Intelligence Agencies, and it is out to get President Trump, any way it can.
It already owns the election process, and the souls of millions of Americans who don't even know what they have become.

Who, other than Satan, could be so diabolically clever?

Comrade Obama, peace be upon him, set us up for a Machiavellian takeover by simultaneously weakening our defense forces and building up a "civilian" police force of equal or greater power. We talked about it in the Permanent Government treatment, here quoted:

Under the slow (but now rapidly accelerating) impetus of Cultural Marxism, we now have Seven Branches of Government, four of them completely unconstitutional, all of them cooperating to impose tyrannical rule over us, and over the top of all of our Constitutionally guaranteed citizen rights.
You may remember when Comrade President Obama, peace be upon him, an anti-American Islamo-Commie-Homo activist if ever there was one, spoke of the need to establish a new civilian police force equal in size, equipment and capability to the American military. It was to that end that he weakened our military by incorporating Marxists, Moslems, and homosexuals into the military, and women into combat roles in direct combat units. And it was to that end that he increased the corruption of the DOJ, FBI and CIA, encouraging the investigation and prosecution of pro-Christian and pro-family pro-Americans, while not investigating and not prosecuting anti-American Islamo-Commie-Homo seditionaists, revolutionaries and rioters.
To the point where today, it may be said that the DOJ, FBI and CIA are anti-American entities. They don't even look at Leftist anti-Americans who commit crimes; they only operate against the most fiercely patriotic of Americans. Openly.
And, further down,

Today, we have multiple elected and sitting federal level politicians calling for the establishment of "enforcement arms" in each of the many unconstitutionally existing regulating bureaucracies, to enforce each bureaucracy's unconstitutional regulations. Bureaucratic police forces, with full police authority. This is our unconstitutional fourth branch of government, as we described it in the Cultural Assimilation page:
The Fourth Branch:  We have all the completely unconstitutional bureaucracies and agencies listed among all the Cut The Spending pages, operating as a fourth branch of the American government.  Organized along the lines of the old Soviet Union, each Soviet, or Administrative Bureau, "administers" the people, and reports to the Supreme Soviet - the President's Cabinet - which reports to the Dictator.  I mean President.  These unrepresentative, unelected, unaccountable Bureaucracies all have the unconstitutional power to issue and enforce "regulations" with full force of federal law behind them.  We have far more unlegislated and unrepresentative regulations than we have legislated laws.
Imagine the little bureaucratic dictator Anthony Fauci having his own private police force to enforce his stupid mask-vax-distance-hand-sanitize-surface-sanitize-Plexiglas-barrior culturally and economically destructive covidiac rules. And consider how his whole bureaucracy is unconstitutional to begin with. Like just about all other politically invented regulating bureaucracies, there is no mention of it among the limited and enumerated powers of government in Article One Section Eight of our Constitution.
There is nothing Constitutional about it; there is nothing representative about it; it is not accountable to us in any way; it stands in existence illegally.
To that evil end, the TSA has been weaponized, turned into a police force, with cars, weapons and up-armored MWRAPs; things that you might think have nothing to do with air passenger security.

In light of this, does "defund the police" begin to make more sense?

Defame and Defund Local Police is a Vital Marxocrat Party Political Goal.

At the same time, our Marxist rulers all clamor for the stripping of the citizenry of all weaponry, under the mask of the public damnation of assault weapons. "The Second Amendment didn't intend to put assault weapons into the hands of the citizenry" is the Marxist/Anarchist political lie. But it certainly did intend to do that. The weapons in the hands of the Minute Men, i.e., the ordinary American citizenry, were canons, Brown-Bess muskets, Pennsylvania rifles, Pistols, bayonets, swords, tomahawks and sabers.  If machine guns, tanks and war planes had been invented the American citizenry most certainly would have equipped themselves with them.

The triple-threat Marxist/Anarchist strategy is,
Infiltrate, weaken and cut the funds of the military;
Arm, train and grow unconstitutional bureaucratic armies;
Disarm the law abiding American citizenry.

In How Trump Will End we predicted that our now thoroughly corrupted and Communist/Anarchist DOJ, FBI and DC Court system would arrest Trump on some fake charge and do to him what they did to Jeffrey Epstein, if and when they can do it. If you think they can't or wouldn't do it, you've got another think coming.
They are Marxists.  Face it.  And never put anything past any Marxist.

Lavrentliy Beria was Joseph Stalin's secret police chief during Stalin's reign of terror, when Stalin personally signed millions - that's right, millions - of death warrants during the political purges. That was when his lawless regime proved that it could convict anyone of anything, anytime it wanted to.
Beria famously boasted "Show me the man and I'll show you the crime." This is the thinking of Marxists and Anarchists. There is no "law", at least no law they need to worry about. They are the law. They, personally, are the law. What they say goes, and whoever they say is a criminal is a criminal. Object to it at your own extreme peril.
The ultimate goal of Marxism, Socialism, Communism, Fascism, Nazism and Anarchy are all exactly the same: Absolutely ruthless total political power, ultimately wielded by one man.

That's what the Marxocrat Party has been driving at, and maybe they have arrived; and maybe not.

The perhaps fatal error of most all Republicrats, most Conservatives, perhaps even most MAGA supporters is in their failure to recognize the criminality of the Marxocrat Party. This includes, perhaps especially, the whole Fox News network. As well as, perhaps, the whole Republicrat Party.

Anarchy, Communism, Marxism, of any and all variety and variation, is a criminal activity anywhere it may be found on the earth. Think of it as organized crime; exactly the sort of thing the RICO law was established against. Socialism, in America, for instance, is an anti-constitution and anti-American government criminal conspiracy.

Anarchy (and communism, socialism, etc.) exists and operates for the sole purpose of criminally destabilizing and ultimately destroying and replacing all law, all order and all authority that currently exists.

But "conservatism" today only sees the Marxocrat Party as just another political party, nothing more and nothing less. They don't even recognize the unconstitutionality of political parties themselves.

The reason is that they, too, have been "Marxified" to some degree, having been indoctrinated in their education and propagandized in their news and commentary for most or all of their lives, thanks to the social dominance of Cultural Marxism in America and everywhere.

They actually believe, or, perhaps, they would have us believe that they believe, that Sleepy Joe actually won the 2020 election against Trump. That Sleepy Joe actually got 81 million votes in that election. That the election was not stolen. That Sleepy Joe and Kamala Harris are legitimately elected, and there's nothing funny going on.
Right.

Election after election, Sorosian funded, Alinskyian organized communist labor unions and community organizations like SEIU and ACORN have been cheating on American elections under the criminal direction of the Clintonistas and the Obamunists. Today the communists are helped along the path of election cheating by Marxocrat billionaires like Gates, Zuckerberg and Big Tech. And the supposedly conservative commentariat and politicians have consistently pooh-poohed it off as bad, but not enough, and they could never take any national election. 
And the only people who ever "investigated" the 2020 election steal were the actual perpetrators of the election steal. No court ever even got into it.

They think we couldn't see what was going on. They think we're stupid.

And now, they are shocked - shocked, I tell you - by the now totally and completely anarchistic FBI's armed intrusion into Mar-a-Lago.
Right.
They do not and perhaps never will understand the smug, confident, evil look on the faces of FBI anarchists like Peter Strzok. What have they got to worry about?
It's President Trump, and the rest of us, who should be worrying.

We said in Do-Over, in Nullification and elsewhere herein that President Trump could have and perhaps should have declared the 2020 election invalidated due to massive election fraud, acting as America's chief law enforcement officer duly sworn to defend the constitution, and ordered a do-over of the whole election. But he didn't do that, probably with better reasons than I had for him to do it. Who knows?

At any rate, Mike Pence and the Supreme Court let it stand, and here we are.
We now have an anarchistic criminal government staring us in the face.

Trump has always been two or three steps ahead of his political opposition, except for the surprise Chinese pandemic fraud. Let us pray that he has another rabbit to pull out of his hat and surprise everyone again.
And pray that he stays out of prison long enough to run and win again.
He is on the right path; the path of Tocqueville's description of America's greatness.

Tocqueville came from France to sojourn in America and find out why America became such a great nation so quickly, so unexpectedly and so unpredictably. And after a long period of travel and study all across America, what he found was two things:
America was great because America was good.
America was good because America was Christian.
It's as simple as that. Christians live, automatically, within the law, provided that the law is moral law. Christians abide by moral law without even thinking about it.

It was both a legal and a cultural turning way from God that began America's decline, helped along by the myriad plots of anarchists and communists.
The more Trump, and we, turn away from the world and back toward God, the more He will turn back toward us.
And my people, upon whom my name is called, being converted, shall make supplication to me, and seek out my face, and do penance for their most wicked ways: then will I hear from heaven, and will forgive their sins and will heal their land. [2 Chron 7:14]

---
See also:
---
ADDENDUM- Wednesday, August 10, 2022:

A conversation with  someone on my courier route today stirred deeper thoughts on the subject. The idea that the whole thing is going to be settled with a huge red wave mid-term election in November is now moved center-stage in most of our minds - but I'm not so sure. 
Even after all the historic Marxocrat Party cheating on all past elections that they always got away with, and even after the bold, glaringly obvious cheating in the 2020 election steal, conservative "experts" still cannot or will not believe that the 2022 mid-term or the 2024 general elections could be stolen.
Impossible, they say. They wouldn't dare, they say.

Rush Limbaugh opined many times over the years that the Democrats (whom I call the Marxocrats) always seek to end elections, and he was right. They think elections are beneath them; they feel that they and they alone know how to run the country, and no one else, including you and me, should ever have anything to say about it. They're tired of trying to convince us or persuade us; they just want to rule us.
They are, after all, Marxists.  If they are nothing else, Marxists are daring.

And they are increasingly arrogant, as they gain more and more power.

They pine for the day when they can say, in a translation of the words of the head bandito to Bogart in Treasure of the Sierra Madre, replacing the word "badges" with "election":

Election?!!
What Election?!!
We don't need no stinking election!!!

I'm telling you, they would dearly love to say those words before the mid-term election date, and, they fully intend to be able to say them before the 2024 election.
They mean to end constitutional rule and take over.

They yield no ground, they do not back down, they only press forward!

Then I read an article by Cliff Kincaid called The Presidency From Hell, reminding us that it's Obama at the wheel here, not Biden. Most everything else is a distraction from that. Cliff has been investigating and reporting on this stuff for over thirty years and he knows whereof he speaks. 
It reminded me of my awakening to it all way back in the sixties, when I was a young programmer in Detroit. It seemed to me that a pro-communist air was blowing almost everywhere I looked or listened. It was a period when I was really pissed off at the way the Vietnam War was being misrepresented everywhere, and I was gathering info on it, trying to write a book about it, and all that info eventually turned into my website.
But one memory of that period graphically illustrated and most perfectly represented all of them.

It was a company dinner, at which I was the low man on the totem pole; it was all managers, directors and executives, except for us. The conversation was lively and interesting, but it was apparent that the whole conversation leaned pro-communist, which is to say, anti-American. When someone dropped the tiresome bromide about us "right-wingers" seeing a communist under every bed in America, I had to respond.
"It seems to me", said I, "that it's the Left-Wingers who are seeing a military industrialist complex under every bed in America."

Silence. Most of the women and a couple of men turned their attention back to their plates and began eating furiously. After a long period of shocked silence, one of the bigger of the big shots slowly spoke of how there are lots of opinions out there, all of which deserve consideration, and the rest of the dinner was quite quiet, and overly polite.

I could barely keep from laughing out loud. It was delicious. The food, too, but really, I could hardly contain myself.
And I have been enjoying myself in that manner ever since then.
I sincerely hope President Trump is doing the same thing, in his own way. I think he is.

---
The only thing Truth has going for Him in this world is us. 
The restoration of Truth = Reality in the hearts and minds of men is now totally dependent upon you and me; if we don't do it, it won't get done.
Sign the Letter to your Bishop, and make our Church Catholic again. 
Join Cardinal Burke's Storm Heaven Rosary Campaign.
Get behind a President Trump and a Vice President Donald Trump Jr, and make America Constitutional again. 
Pray for a strategic collaboration between Abp. Vigano and Trump.
=====
EENS:  Extra Ecclesiam Nulla Salus
(Outside the Church there is no salvation)


With fear and trembling, work out your salvation--Phil 2:12
Seek the Truth; Find the Way; Live the Life.
Please God, and Live Forever.
=====
Sarcastic Acronym Hover-Link Footnotes: For the convenience of those readers using devices that lack a mouse, these footnotes are provided for all webpages, in case any webpage contains any hover-links. (If you don't have a mouse, you can't "hover" it over a link without clicking just to see the simple acronym interpretation. Click any footnote link to see the acronym and a detailed explanation; "Hover" the mouse over it just to see the simple interpretation.)
SLIMC1
Secularist Liberal Intellectual Media Complex
GESGOEAEOT2
Gradually, Ever So Gradually, Over Eons And Eons Of Time
PEWAG3
Punctuated Equilibrium's Wild-Assed Guess
TTRSTF4
Them There Real Scientifical-Type Fellers
TTRSPTF5
Them There Real Smart Perfesser-Type Fellers
TTRSJTF6
Them There Real Smart Journalistical-Type Fellers
SNRTACBT7
Surely No Right Thinking Adult Could Believe Today
STNSEACPB8
Surely Today No Serious Educated Adult Could Possibly Believe
WDN9
We Don't Know
BMDFP10
Baboons, Mongrel Dogs, Filthy Pigs and ...
HBAACOTE11
Human Beings Are A Cancer On The Earth
ACLU12
Anti-Christian Litigation Union
FLORMPORIF13
Flagrant Liar, Or, Mindless Parrot, Or, Innocent Fool
MEJTML14
Marxist Ends-Justify-The-Means Liar
IEJTML15
Islamic Ends-Ends-Justify-The-Means Liar
MPAV16
Marxist Principles And Values
WBESSWG17
Wise, Benign, Elite, Super-Scientific World Governance
TRMITM18
The Reason Man's In This Mess
IYI19
Intellectual Yet Idiotic
TTRSCBTF20
Them There Real Smart Catholic Bishop Type Fellers
IACMPVND21
Illegal-Alien-Criminal Marxocrat-Party-Voting Nation-Destroyers
PEJTML22
Palestinian Ends-Justify-The-Means Liar
PSYOP23
"Psychological Operation" Mind Trick
CDC24
Covid Developmentally Challenged
LGBTQ+25
Every Letter Represents A Serious Psychotic sexual Identity Disorder
[All Web Pages listed in Site Map by date-of-publication;
oldest at the top, newest at the bottom of the list.]

Culture=Religion+Politics;  Who Are We?  Vic Biorseth
The Brilliantly Conceived Organization of the USA;  Vic Biorseth
Return to the BLOG page
Return to the HOME PAGE
Subscribe to our Free E-Zine News Letter
Comment
Respond to this WebPage immediately below the last comment.
Or,
---
Language and Tone Statement

Please note the language and tone of this monitored Website. This is not the place to just stack up vulgar one-liners and crude rejoinders. While you may support, oppose or introduce any position or argument, submissions must meet our high Roman Catholic and Constitutional American standards of Truth, logical rigor and civil discourse. We will not participate in merely trading insults, nor will we tolerate participants merely trading insults. Participants should not be thin-skinned or over sensitive to criticism, but should be prepared to defend their arguments when challenged. If you don't really have a coherent argument or counter-argument of your own, sit down and don't embarrass yourself. Nonsensical, obscene, blindly &doggedly anti-Catholic, anti-American, immoral or merely insulting submissions will not be published here. If you have something serious to contribute to the conversation, be prepared to back it up, keep it clean, keep it civil, and it will be published. We humbly apologize to all religious conservative thinkers for the need to even say these things, but the Hard Left is what it always was, the New Leftist Liberals are what they are, and the Internet is what it is.
"Clickbait" advertising links are not acceptable for posting here. 
If you fear intolerant Leftist repercussions, do not use your real name and do not include email or any identifying information.  Elitist Culturally Marxist Pure Authoritarians cannot and will not tolerate your freedom of speech or any opposition to their rigid authoritarian, anti-equality, anti-life, anti-liberty, anti-property, hedonistic, anti-Constitution, pro-Marxist, pro-Islam, anti-Catholic, anti-Christian, anti-Semitic, anti-male, sexist, pro-homosexual, anti-heterosexual, anti-white, racist, anti-Western, anti-American, Globalist, anti-Nation, blatantly immoral, totally intolerant and bigoted point of view. 
Copyrighted Material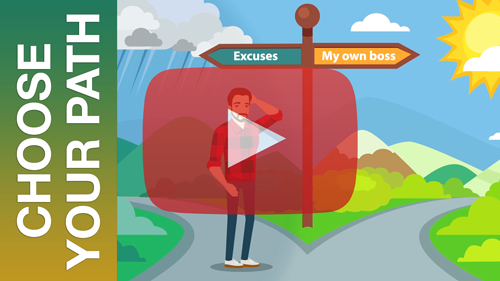 Solopreneur Opportunity Links, for a
Solo Build It WebSite