Site best viewed on a computer screen - not optimized for cell phones
Latest 50 articles published or updated here: BLOG (Web-Log) Page

Our Marxist, Anti-Christian, Anti-Family American Permanent Government
The American Citizenry Have Been Slyly And Slowly Schmoozed Out From Under Their Own Constitution And Into (And Under) Anti-American Marxism
Vic Biorseth, Wednesday, October 06, 2021
https://www.CatholicAmericanThinker.com/
Our Constitution, written for us, the American citizenry, defines three and only three coequal branches of federal government, and provides their complete operating instructions. It is our owner's manual for how to run our own American federal government. 
How many American citizens today have even read it?
Our now "Permanent Government" grew out of the Deep-State Shadow-Government brought into being and controlled by the Marxocrat Party. We are no longer ruled by our Constitution, but by government of the people, by the government and for the government. 
Under the slow (but now rapidly accelerating) impetus of Cultural Marxism, we now have Seven Branches of Government, four of them completely unconstitutional, all of them cooperating to impose tyrannical rule over us, and over the top of all of our Constitutionally guaranteed citizen rights. 
You may remember when Comrade President Obama, peace be upon him, an anti-American Islamo-Commie-Homo activist if ever there was one, spoke of the need to establish a new civilian police force equal in size, equipment and capability to the American military. It was to that end that he weakened our military by incorporating Marxists, Moslems, and homosexuals into the military, and women into combat roles in direct combat units. And it was to that end that he increased the corruption of the DOJ, FBI and CIA, encouraging the investigation and prosecution of pro-Christian and pro-family pro-Americans, while not investigating and not prosecuting anti-American Islamo-Commie-Homo seditionaists, revolutionaries and rioters. 
To the point where today, it may be said that the DOJ, FBI and CIA are anti-American entities. They don't even look at Leftist anti-Americans who commit crimes; they only operate against the most fiercely patriotic of Americans. Openly. 
Of course, their defensive argument against that charge will be the same as that of the current leading generals of the military: they are only subject to the commands of the Commander In Chief. Again, today, that would be the anti-American, criminal, Islamo-Commie-Homo activist, invalidly elected, Comrade President JoBama O'Biden. It was his policies they enforced, not their own. That's their excuse. 
Kind of like the vast majority of American Catholic Bishops. 
Today, we have multiple elected and sitting federal level politicians calling for the establishment of "enforcement arms" in each of the many unconstitutionally existing regulating bureaucracies, to enforce each bureaucracy's unconstitutional regulations. Bureaucratic police forces, with full police authority. This is our unconstitutional fourth branch of government, as we described it in the Cultural Assimilation page: 
The Fourth Branch:  We have all the completely unconstitutional bureaucracies and agencies listed among all the Cut The Spending pages, operating as a fourth branch of the American government.  Organized along the lines of the old Soviet Union, each Soviet, or Administrative Bureau, "administers" the people, and reports to the Supreme Soviet - the President's Cabinet - which reports to the Dictator.  I mean President.  These unrepresentative, unelected, unaccountable Bureaucracies all have the unconstitutional power to issue and enforce "regulations" with full force of federal law behind them.  We have far more unlegislated and unrepresentative regulations than we have legislated laws. 
Imagine the little bureaucratic dictator Anthony Fauci having his own private police force to enforce his stupid mask-vax-distance-hand-sanitize-surface-sanitize-Plexiglas-barrior culturally and economically destructive covidiac rules. And consider how his whole bureaucracy is unconstitutional to begin with. Like just about all other politically invented regulating bureaucracies, there is no mention of it among the limited and enumerated powers of government in Article One Section Eight of our Constitution. 
There is nothing Constitutional about it; there is nothing representative about it; it is not accountable to us in any way; it stands in existence illegally. 
Another anti-American, Marxocrat Party aligned, Islamo-Commie-Homo-activist political faction to consider is the perhaps uncountable millions upon millions of Marxocrat Party dependent, big-government dependent, government employees, school teachers among them. And the teacher's own now commanding soviet (regulating bureaucracy) is the federal department of education, yet another completely unconstitutional and therefore illegal tax-funded entity, and one that is out to destroy us. 
Now, parents are waking up to the evil being taught to their children, and now, after some of them have protested against it, the corrupted DOJ, FBI, CIA, etc., is being aimed at them, considering them to be seditious and terrorist organized parents threatening the safety of government employees. 
Right. 
Meanwhile, disruptive activists inspired by crazy old Auntie Maxine Waters pursue, harass and threaten political opponents even into restroom toilet stalls, drive them out of restaurants and public places, and even invade their private property to loudly demonstrate outside their windows. No problem there. 
Marxocrat Party aligned factions like Antifa, BLM, LGBTQ+ activists, pro-aborts, teachers, organized labor, code pink, black panthers, criminal aliens, DOJ attorneys, FBI agents, Moslems, Marxists and homos of every description are allowed and even encouraged to just go ahead and burn down sections of cities under the domination of Marxocrat Mayors and governors, while local police are attacked, murdered, burned-out, defunded, prosecuted and disestablished. To the cheers of the anti-American Marxocrats.
It's long past time to turn this around on them.
They have been trying, almost begging, for us to rise up in violence against them, and we haven't done it. They want us to resort to violence. They want something to crush, so they can take over completely. They actually want another civil war. They are Machiavellian Marxists. They foment chaos and disorder in order to "rescue" the nation, and become it's new tyrannical ruler, to the cheers of the rescued. To rescue the nation from their own fooled, hired and inspired evil (and expendable) agent provocateurs.
Everything they are doing is aimed at eventual civil war and/or forcible takeover disguised as some sort of rescue. 
Open borders; getting criminal aliens to the voting booths; election cheating; teaching children to hate America, and white people, and men, and Christianity; pushing redistribution of private property; pushing sexual perversion, deviancy, promiscuity and licentiousness. Wrecking the economy vial the bogus climate change, sustainability, fossil fuel lies; ultimately, inducing everyone to revolt against everyone else. Turning people against even their own humanity. 
All anyone has to do is read the Communist Manifesto to realize that Marxism hates and seeks to destroy Christianity, morality, the liberty and self-governing of the hated bourgeois middle class, the normative family, and sovereign nations with borders. 
Whether they know it or not, anyone who embraces some part of the Marxocrat Party agenda is Communist, to the degree of whatever part he embraces. The anti-family aspect, for instance; pro-abortion, pro-LGBTQ+, pro-free sex, pro-contraception, pro-sterilization, pro-euthanasia, pro-eugenics, pro-government education, and more, are all Communist agenda items. And, they are all Marxocrat Party agenda items. As are anti-Christianity and anti-Christian morality. 
They are all touted to be "social justice" issues, along with the systematic destruction of the American private property concept and the redistribution of all private property, and the imposition and enforcement of the Communist communal property concept. 
We have been warning for years and years that we need a strong President who will not be afraid to:
Declare unconstitutionally and illegally established federal "laws" such as those addressing abortion, homosexuality, homo-marriage, medicine, insurance, contraception, etc., to be unconstitutional, illegal and therefore null and no law.
Declare unconstitutionally and illegally established bureaucracies such as the department of education, EPA, HUD, FDA, etc., etc., etc., to be unconstitutional, illegal, and therefore shut down and everyone in it fired, and it's entire budget cut off. (See the Cut the Spending pages.)
A favorite, often heard mantra of America's black racists that is trotted out every time they don't get something they want, is "let's burn this mother F****r down!" They learned that stupid (and Communist) slogan in school. 
Let's burn the schools down (figuratively speaking). Kill ED and cut off all federal controls and all federal funds to all schools, K through the highest universities. America was better off without any government involvement in schools. President Washington had no degree, and President Lincoln was a better lawyer, having never been to any law school. Both were far, far better educated than most Americans today who hold advanced degrees. 
Let education go back to being a private sector matter with no government involvement at all. Government control, which is to say, Marxocrat Party control, of education is what got America into this mess. 
In a similar manner, after re-closing the border, re-building the wall and while we are mass-deporting the criminal aliens, we should shut down all legal immigration as it was shut down pre-1965 to allow those already in country time to assimilate into our Constitutional American culture. So that they will become us, rather than we become them. 
E Pluribus Unum referred to the American sovereign states, not to races, ethnicities and ideologies.
Out of many sovereign states, one nation, under the same Constitution. 
The Muticulturalism-Diversity-Intersectionality movement is a Marxist program aimed at religious, familial, social, cultural and national destruction. It is an erasing of distinct identities. 
And if American industry, engineering, high technology, etc., can't find the "educated" talent to fill the jobs needed to fill requirements without importing it, they can start training it. Go back to the old internship, apprenticeship, on-the-job-training by which such historic luminaries as Thomas Jefferson and Thomas Paine mastered the high technologies of their day, be it silversmithing, printing-press operation, or whatever. 
Once upon a time in this nation most people learned to read, write and do arithmetic at home, or in a local private schoolroom. There was nothing wrong with that then, and there is nothing wrong with it now. The most common book read, in the learning of English, and in story-telling to children, was the Bible. 
Books, back then - the nation's main source of leisure entertainment - all had a moral point to make. That was the purpose of the story line. 
Can we say that about TV today, or movies, or stage shows, or popular public concerts? 
Imagine an American President Leading the Nation in actually Praying the Lord's Prayer
The most evil, the most successful and the most damaging evil attack on Christian America and the First Amendment of our Constitution, with the most far-reaching and long-lasting destructive effects, was the evil Supreme Court decision in the 1947 Everson v. Board of Education case. That evil decision, written by Justice Hugo Black, in a case that should not have even been adjudicated at the federal level, established the unconstitutional "Constitutional" principle of Separation of Church and state. 
As a direct result of that illegal and unconstitutional court precedent, anti-Christians in government began a religious cleansing of Christianity, first, out of government; then, out of the public square, and finally, out of the American populace entirely, through the use of anti-Christianity in government controlled educational indoctrination and government controlled media propaganda.
In direct violation of the first clause of the First Amendment. 
Note that the religious cleansing was of Christianity specifically, and not of Satanism, Wica, Islam, Marxist-atheism or any other anti-Christian religion or ideology. 
In Separation of Church and State, we quoted the words of Justice Black in the decision, as below:
"The "establishment of religion" clause of the First Amendment means at least this: Neither a state nor the Federal Government can set up a church. Neither can pass laws which aid one religion, aid all religions, or prefer one religion over another. Neither can force nor influence a person to go to or to remain away from church against his will or force him to profess a belief or disbelief in any religion. No person can be punished for entertaining or professing religious beliefs or disbeliefs, or church attendance or nonattendance. No tax in any amount, large or small, can be levied to support any religious activities or institutions, whatever they may be called, or whatever form they may adopt to teach or practice religion. Neither a state nor the Federal Government can, openly or secretly, participate in the affairs of any religions organizations or groups and vice versa. In the words of Jefferson, the clause against establishment of religion by laws was intended to erect a "wall of separation between Church and State."" (Emphasis added.)

The bold-print words in that quote are flagrant lies.
The decision itself was a monstrous lie. He just made all that up out of thin air. We were a Christian nation from the beginning, with our national religion described by Franklin to be "General Christianity". Christianity is the original basis and foundation of our national morality, of our Constitution itself, and of all of our lesser laws. 
Or it is supposed to be, as it was presupposed to be by our founders. 
The Everson legal precedent is yet another unconstitutional "law" awaiting a President with the perception and the courage to strike it down as unconstitutional and therefore null, no law and no precedent. 
Just what the hell is the now mandatory "moment of silence" all about? In times of national peril, in times of grief, in times of danger, what is called for is prayer, not silence. Recognition of God.
Recognition of Creation requires recognition of it's Creator. 
Imagine if you can President Trump reciting the Lord's Prayer at one of his rallies, with a thunderous crowd accompaniment. 
It might be so politically electrifying as to begin turning the whole anti-Christian and anti-American agenda upside down. 
It might do the same thing way out there beyond our borders, too. 
Pray for it. Ask Him to inspire it and bring it to be. 
---
See also:
B- Still Writing Here -
Work temporarily interrupted here to give God His due, or the wife, or the house, or employment, earning a living and all the mundane necessities of life.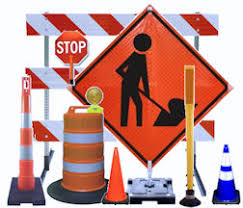 CAUTION - CONSTRUCTION ZONE -CAUTION
Not Finished Writing
Be Patient
Stay Tuned
---
The only thing Truth has going for Him in this world is us. 
The restoration of Truth = Reality in the hearts and minds of men is now totally dependent upon you and me; if we don't do it, it won't get done.
Sign the Letter to your Bishop, and make our Church Catholic again. 
Join Cardinal Burke's Storm Heaven Rosary Campaign.
Get behind a President Trump and a Vice President Donald Trump Jr, and make America Constitutional again. 
Pray for a strategic collaboration between Abp. Vigano and Trump.
=====
EENS:  Extra Ecclesiam Nulla Salus
(Outside the Church there is no salvation)


With fear and trembling, work out your salvation--Phil 2:12
Seek the Truth; Find the Way; Live the Life.
Please God, and Live Forever.
=====
Sarcastic Acronym Hover-Link Footnotes: For the convenience of those readers using devices that lack a mouse, these footnotes are provided for all webpages, in case any webpage contains any hover-links. (If you don't have a mouse, you can't "hover" it over a link without clicking just to see the simple acronym interpretation. Click any footnote link to see the acronym and a detailed explanation; "Hover" the mouse over it just to see the simple interpretation.)
SLIMC1
Secularist Liberal Intellectual Media Complex
GESGOEAEOT2
Gradually, Ever So Gradually, Over Eons And Eons Of Time
PEWAG3
Punctuated Equilibrium's Wild-Assed Guess
TTRSTF4
Them There Real Scientifical-Type Fellers
TTRSPTF5
Them There Real Smart Perfesser-Type Fellers
TTRSJTF6
Them There Real Smart Journalistical-Type Fellers
SNRTACBT7
Surely No Right Thinking Adult Could Believe Today
STNSEACPB8
Surely Today No Serious Educated Adult Could Possibly Believe
WDN9
We Don't Know
BMDFP10
Baboons, Mongrel Dogs, Filthy Pigs and ...
HBAACOTE11
Human Beings Are A Cancer On The Earth
ACLU12
Anti-Christian Litigation Union
FLORMPORIF13
Flagrant Liar, Or, Mindless Parrot, Or, Innocent Fool
MEJTML14
Marxist Ends-Justify-The-Means Liar
IEJTML15
Islamic Ends-Ends-Justify-The-Means Liar
MPAV16
Marxist Principles And Values
WBESSWG17
Wise, Benign, Elite, Super-Scientific World Governance
TRMITM18
The Reason Man's In This Mess
IYI19
Intellectual Yet Idiotic
TTRSCBTF20
Them There Real Smart Catholic Bishop Type Fellers
IACMPVND21
Illegal-Alien-Criminal Marxocrat-Party-Voting Nation-Destroyers
PEJTML22
Palestinian Ends-Justify-The-Means Liar
PSYOP23
"Psychological Operation" Mind Trick
CDC24
Covid Developmentally Challenged
LGBTQ+25
Every Letter Represents A Serious Psychotic sexual Identity Disorder
[All Web Pages listed in Site Map by date-of-publication;
oldest at the top, newest at the bottom of the list.]

Culture=Religion+Politics;  Who Are We?  Vic Biorseth
The Brilliantly Conceived Organization of the USA;  Vic Biorseth
Return to the BLOG page
Return to the HOME PAGE
Subscribe to our Free E-Zine News Letter
Comment
Respond to this WebPage immediately below the last comment.
Or,
---
Date:  Thu Oct 07 05:55:49 2021
From:  Linda Kimball
Email:   
Location:  
Comment: 
Vic,

"Our now "Permanent Government" grew out of the Deep-State Shadow-Government brought into being and blessed by the Marxocrat Party. We are no longer ruled by our Constitution, but by government of the people, by the government and for the government. "
The Israel National News is carrying a story that might well be titled, " All of the Lowlights From the UN General Assembly of Demonized Psychopaths."   Reading through it reveals how the world in large part is dominated and controlled by psychopaths--including the ones running our own society into the ground.   
Karl Marx was a demonized psychopath who produced the Communist Manifesto, which might be called Satan's deep gnosis of evil.  From its entrance into this world it has been a beacon of seductive darkness calling out to all of the gullible but especially power-hungry psychopaths.   In its current manifestation it is the Great Reset, and just look at the crop of self-idolators that have come running to it, including Fauci, who has candles with his picture on them in full view.
1. Twitter Notices Something Strange in Fauci's Home: Bizarre Item In Plain Sight     
https://teamtuckercarlson.com/news/twitter-notices-something-strange-in-faucis-home-bizarre-item-in-plain-sight/?fbclid=IwAR3HWhKZEYMTE3OUqzeuy1KqqQcEFZ3ng1ogsWyKL3cwCZoFcMY37Csheys
2.  All of the Lowlight From the UN General Assembly Session
https://www.israelnationalnews.com/News/News.aspx/314613

---
Date:  Fri Oct 08 2021
From:  Vic Biorseth
Comment:  
Linda:
Do you believe that Moslem, Marxist, Homo and Scientistic movement gullible followers and political activists are actually diabolically or demonically possessed?
I do. 
I was far too slowly brought to this recognition and belief by:
Knowledge of what (and Who) is at the center of all Truth.
Knowing who is the father of all lies.
By your written words.
By the spoken words of a friend who blogs at God Will Be Heard.
Regards,
Vic
---
Language and Tone Statement

Please note the language and tone of this monitored Website. This is not the place to just stack up vulgar one-liners and crude rejoinders. While you may support, oppose or introduce any position or argument, submissions must meet our high Roman Catholic and Constitutional American standards of Truth, logical rigor and civil discourse. We will not participate in merely trading insults, nor will we tolerate participants merely trading insults. Participants should not be thin-skinned or over sensitive to criticism, but should be prepared to defend their arguments when challenged. If you don't really have a coherent argument or counter-argument of your own, sit down and don't embarrass yourself. Nonsensical, obscene, blindly &doggedly anti-Catholic, anti-American, immoral or merely insulting submissions will not be published here. If you have something serious to contribute to the conversation, be prepared to back it up, keep it clean, keep it civil, and it will be published. We humbly apologize to all religious conservative thinkers for the need to even say these things, but the Hard Left is what it always was, the New Leftist Liberals are what they are, and the Internet is what it is.
"Clickbait" advertising links are not acceptable for posting here. 
If you fear intolerant Leftist repercussions, do not use your real name and do not include email or any identifying information.  Elitist Culturally Marxist Pure Authoritarians cannot and will not tolerate your freedom of speech or any opposition to their rigid authoritarian, anti-equality, anti-life, anti-liberty, anti-property, hedonistic, anti-Constitution, pro-Marxist, pro-Islam, anti-Catholic, anti-Christian, anti-Semitic, anti-male, sexist, pro-homosexual, anti-heterosexual, anti-white, racist, anti-Western, anti-American, Globalist, anti-Nation, blatantly immoral, totally intolerant and bigoted point of view. 
Copyrighted Material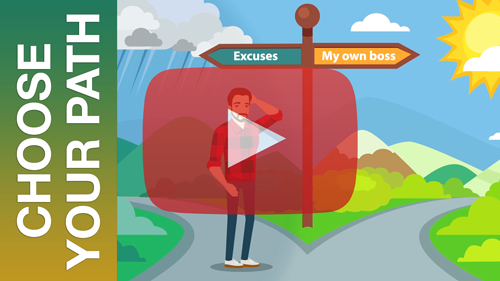 Solopreneur Opportunity Links, for a
Solo Build It WebSite