Site best viewed on a computer screen - not optimized for cell phones
Latest 50 articles published or updated here: BLOG (Web-Log) Page

The Mask Comes Off, Exposing the Raging Hatred of the Left.
What do all the politically invented "disenfranchised" so-called "victim-groups" have in common? Raging Hatred, of America, of Trump, and of Trump Voters.
Vic Biorseth, Friday, February 07, 2020
https://www.CatholicAmericanThinker.com/
At its deepest root, unbridled, blind, raging hatred is aimed at God. God is Love; the opposite of Love is Hate. God is Truth; the opposite of Truth is the Lie. God is Life; the opposite of Life is Death. The father of lies, the author of hatred and the bringer of death is Satan, who stands in unbridled, blind, raging hatred of Love, of Truth, of Life and of God.
The most visible public example today of unbridled, blind, raging hatred is Nervous Nancy Pelosi. Go to her city, San Francisco and look around, but watch where you step, if you can stand the stink. Look at what her blind raging hatred has brought to her own constituency while pretending to love it and be true to it and improve life in it. Hatred at this level becomes lunacy. Rational thinking descended into chaos; definitively, insanity. 
In South Vietnam I once had the opportunity to observe the truly disgusting spectacle of a python eating a chicken. Before a snake tries to eat something larger than its own head, it does some weird movements and maneuvers of its mouth and jaws, unhinging them so that it can eat something enormously larger than its own head, neck and body. 
And that disgusting spectacle was what came to mind as I watched Nervous Nancy's strange jaw movements as she sat behind President Trump during his State of the Union message to the America that she so despises. Snake-like movements of the mouth and jaw. Some people think it's her loose false teeth that she is constantly adjusting and trying to keep from falling out of her mouth. Maybe ...
But her near constant jaw movement, body movement, mumbling and talking to herself, moving papers around, searching through papers, appearing to talk to someone who was not there, was, it seemed to me, to be either a planned and purposeful, or an insane, program of continuous distraction from what the President was saying. She was right behind the President and thus always on camera, and almost never just sitting still. 
She was enraged. Filled with hatred. Incapable of sane behavior. 
It was distracting, and, like the feasting snake, it was disgusting. 
President Trump gave one of the best and most inspiring and uplifting state of the union messages we have ever heard. And while he was giving it, the Marxocrat party side of the House was, predominantly, acting out as if all of its House and Senate members now comprised one of the "Disenfranchised Victim" Revolutionary Groups invented, indoctrinated, propagandized, Alinsky-organized, fed and nourished by the Marxocrat Party. Devoid of common civility, let alone the normal decorum expected in either house of the American Congress. 

Their "Big Tent" of anti-American victim-groups, collectively, have now brought them - Congressmen and Senators - right on into the anti-American Big Tent with them. You reap what you sow, sure enough; but in this case, what the Marxocrat Party has sown is now reaping them. 
They are trapped. 
Which is a good thing, because now the political lines are more clear. Their cover is blown. They can still pretend to be pro-American, and even pro-God, and to pray; but we can all clearly see it as a mere pretense; a political false-front. A sly disguise, no different than the beautiful snake in the garden. 
Actions speak so much more loudly and visibly than words. 
The bitter anger and barely controlled rage Pelosi displays while insisting that she does not hate trump, and that she prays for Trump, provides visible evidence of the raging hatred that consumes her inner being. She can't help herself. She is driven by hatred. 
Very nearly everything the Marxocrats say about Trump is a lie. All of the Marxocrat Party leadership, and most of the rank and file office holders and candidates for office and big-shot news journalists and news media moguls, have lied when they called President Trump, or described President Trump as being
a pathological liar
a constant and persistently liar
a traitor to America
a traitor to the Constitution
in a conspiracy against America with Putin, or Russia writ large
a racist
a xenophobe
a cheater in the 2016 election
a corrupter of the 2020 election
a destroyer of the national economy
a destroyer of American employment
a destroyer of American health care
a white nationalist / white supremacist
a murderer of Baghdadi, a "revered religious leader"
a murderer of Soleimani, who they liken to Princess Di 
a serial tweeter
publicly insults and makes fun of all opposition
wins elections in America against all efforts to stop him
Except for the last three, which are laudable and worthy of praise in my estimation, all of the rest are flagrant lies. All of those charges against Trump are lies, and all the big-shots on the Left have publicly pronounced them, over and over again. Pelosi, Schumer, Schiff, Nadler, Sanders, Biden, Buttigieg, Fauxahontas, etc., etc., etc., and all their Marxocrat journalists in all their Marxocrat fake news organizations. 
They are the pathological liars; they are the colluders and conspirators; they are the corrupters of the electoral process; they are the racists; they are the destroyers of the economy; they are the destroyers of health care; they are the protectors and promoters of both Marxism and Islamism, including promoting Iran. They are the only real and determined anti-American traitors here, working against America from the inside. 
Filled with raging hatred for everything American. It was Trump's "Make America Great Again" motto that lit their raging fire. That is why they despise Trump, and Trump voters; it is because they despise America. 
And, despite their best efforts to stop him, Trump really did make America great again, and it is driving them insane with raging hatred. 
They are racist against the white race, and most of them are white
How's that for a sane approach to politics in a predominantly white nation? They hate white people. And most of them are white. They very publicly express this racist hatred against whites at every opportunity to do so. Cultural Marxism having done its job, it turned all formal education over the Marxocrat Party, which put itself in charge of government controlled formal education in America, unconstitutional though that may be. And the Marxocrat Party curriculum falsifies American history and world history, always to the detriment of the white race. 
Cranking out minority race kids who hate white people, and cranking out white kids who feel guilty about being white, and wish they weren't, and who are all psycholigically prepped to go into weeping public apology mode any time any minority race challenges their whiteness. 
And so we see white candidates for high office lamenting the fact that there are not more people of color opposing them.  Right.  While secretly wishing they were something they were not, or pretending to be something they are not, like Fauxahontas. 
Through unconstitutional legislation, unconstitutional regulation, unconstitutional executive action and, especially, unconstitutional adjudication the Marxocrat Party has established legal rights for minority races that legally override the actual Constitutional right of white American citizens to Equality. "Affirmative Action" and "Equal Opportunity" laws, rules, decisions and judgments give preferential treatment to minority races and thus detrimental treatment to the white race in spite of the Constitution, which is, definitively, racist treatment. 
Legalized and legitimized racism, in opposition to the Constitution. 
Detrimental treatment based on race is racist. You cannot give preferential treatment based on race to one race without simultaneously giving detrimental treatment to another race, based on race. No law, regulation or rule should be based on any race. That is legalized racism.
Speaking for myself, as a white man, I don't seek any superior position over anyone else; all I want and intend is to receive and give equal treatment in all areas of life, in strict accordance with the Constitutional right to Equality. The Constitution was written for every one of us, not just some of us. Every one of us should take the words personally, as I do. I read it as if it were written for me, and so should you, whatever color you may be. 
Marxocrats don't see the irrationality of their form of racism because the Marxocrat Party is not rational. It is Marxist. It is therefore devious; it is not what it projects itself to be. 

They hate heterosexual men and heterosexual women.
They oppose sexual normalcy, in other words. How is that for a logical political approach in a nation comprised of an overwhelming majority of normal men and normal women? 
The Marxocrat Party politically sponsors, promotes, champions, establishes, in law, rule, regulation and adjudication, and fiercly defends LGBTQ rights that supersede and override actual Constitutional rights of "straight" people, again, especially in direct violation of the American citizen absolute Constitutional right to Equality. 
The ferocity with which Marxocratism sponsors homosexuality and transgenderism proves that Marxocrats love perversion. And that they hate normalcy. They seek to pervert all of American society. They seek to legally crush all opposition to sexual perversion. 
They support and sponsor and promote special rights for "genders" that do not even exist in reality. They educationally induce in little children the very serious psychiatric illness of sexual identity disorder, in public schools, through evil indoctrination masquerading as education, backed up by propaganda masquerading as news journalism, and all backed up by the now Marxist dominated corrupted pseudo-science of Scientism. 
Universities, businesses and all sorts of institutions are now insisting that members very carefully use "preferred pronouns" to address fellow students/workers/associates, and the list of "pronouns" for different psychiatric identity disorders just keeps growing exponentially. And the pronouns all identify genders that do not even exist anywhere other than in ever increasingly twisted and perverted imaginations. 
In reality, there are only xx and xy people; men and women. Even hermaphrodites are either xx or xy. That is reality. Say that to any Marxocrat and you might enrage them to the point of violence. 
That is the nature of irrationality. You cannot deal rationally with irrational people. You cannot deal civilly with uncivil people. 
To say that a sexual deviate should not be imprisoned or otherwise legally punished for the deviancy is not to say that the sexual deviancy must be embraced and accepted as something other than sexual deviancy by the whole of the public. 
In defense of normalcy and nature, it is and always should be a normal citizen's legitimate and legal right to shun, avoid and have nothing to do with any sexual pervert or deviate of any description. To keep them out of their house and away from their family and children, and to discriminate against them in employment or any other kind of association. No one should be forced into close association with any variety of sexual perversion, let alone to accept it and pretend that it is normal and natural, and not be able to publicly condemn disorder and/or sin as being disorder and/or sin. 
The opposite political approach will put perversion in charge of America. 
They hate and seek to destroy the normative family.
Actually, they hate humanity; they hate human beings, despite the fact that they themselves are human beings. They particularly hate the natural father-mother-children model of the human family, despite the fact that every living human has is the child of a father and a mother. 
How's that for a logical political approach in a population that is overwhelmingly comprised of normal father-mother-children families?
Because they believe (or just promote) their own Marxist lie of a population problem, or their Marxist lie of man-caused climate change, or their Marxist lie of man-caused resource-unsustainability, they promote the Marxist notion that reproduction of the human population must be reduced if not stopped to save the planet itself. A particularly dangerous lie for any human culture or nation. 
Nearly every thing the Marxocrat Party politically sponsors harms the human family and human reproduction in some way.
Contraception. Abortion. Euthanasia. Homosexuality. Sterilization. Eugenics. Other Marxocrat poltical agenda items will bring about shorter human life spans. Eliminating fossil fuels. Government control of citizen thermostats, gas, electric and water meters. Elimination of internal combustion engines. 
It's not enough for Marxocratism to legalize or establish another unconstitutional "right" to such things as contraception and sterilization, but they also force the rest of us, including Catholics, to pay for them through our taxes. 
All based on pure political frauds and hoaxes. All aimed at social chaos. 
Remember the anti-family, anti-nation, anti-authority, "Revolutionary" educational model aimed at by professional educators, ever since formal education was slyly taken over by the Cultural Marxism movement:
"The revolutionary is the man who has emancipated himself from ties of blood and soil, from his mother and his father, from special loyalties to state, class, race, party, or religion." --Eric Fromm & Abraham Maslow
Thanks to this educational model, every generation since, at least, the Dewey revolution in education has been ever increasingly anarchistic and sociopathic, to the detriment of religious faith, the family, the community, the nation and world culture. 
What we are looking at is the systematic destruction of human culture. 
What, exactly, is President Trump to do about all this?
We see what he is facing. We see what they have tried and are still trying to do to him. We see how they despise him, and how they despise us, because they so despise America, which stands in the way of the advance of Marxist global political control. 
He is chastised by friend and foe alike for not "bringing us together" with our destroyers. He is chastised for not offering the hand of reconciliation and friendship to Nervous Nancy Pelosi, to end this bitterness. But it will not end. It is not the nature of Marxocratism to not oppose America, Trump and us. 
If you offer your hand to a viper you will be bitten. 
None of us should ever want to reconcile with Marxocratism any more than any of us should ever want to reconcile with Satan himself. We need to separate from these horrible people. They will not ever be restrained or ruled by the Constitution that rules us. 
They are anti-American, every bit as much as they are anti-white people, and anti-heterosexual, and anti-family, and anti-human being. 
We must defeat them. Hopefully, politically; but by whatever means necessary, we must defeat them. 
America is at risk, and so is our own immortal souls. 
We cannot unite with evil; we cannot ever unite with raging hatred. 
Again, it isn't merely their hatred of Trump, the man; it is hatred of his increasingly successful plan to Make America Great Again. That is what they hate, because they hate America, because they are Marxist, and Marxism is the antithesis of America. 
President Trump doesn't need our advice; he is already doing what he should be doing. Looking in my own crystal ball, I see that he is renewing a Justice department and setting it to investigate and charge the criminals who have worked this continuous attempted coup against the US government, while he continues his Keep America Great and Make America Greater work. 
Let us pray that he finds the right honest people do do real justice. 
And let us pray for a healing for his true friend, Rush Limbaugh, who is another true American hero, and a nemesis of Marxism and Marxocratism. 
For the success of our President, and for the healing of Rush Limbaugh, let us pray together in the words our Lord and Savior taught us:
In the name of the Father, and of the Son, and of the Holy ghost; Amen.
Our Father, Who art in heaven;
Hallowed be thy name.
They kingdom come, Thy will be done;
On earth as it is in heaven.
Give us this day our daily bread;
And forgive us our trespasses, as we forgive our trespassers.
And lead us not into temptation, but deliver us from the evil one;
For Thine is the Kingdom, the power and the glory forever.
Amen.
In the name of the Father, and of the Son, and of the Holy ghost; Amen.

---
The only thing Truth has going for Him in this world is us. 
The restoration of Truth = Reality in the hearts and minds of men is now totally dependent upon you and me; if we don't do it, it won't get done.
Sign the Letter to your Bishop, and make our Church Catholic again. 
Join Cardinal Burke's Storm Heaven Rosary Campaign.
Get behind a President Trump and a Vice President Donald Trump Jr, and make America Constitutional again. 
Pray for a strategic collaboration between Abp. Vigano and Trump.
=====
EENS:  Extra Ecclesiam Nulla Salus
(Outside the Church there is no salvation)


With fear and trembling, work out your salvation--Phil 2:12
Seek the Truth; Find the Way; Live the Life.
Please God, and Live Forever.
=====
Sarcastic Acronym Hover-Link Footnotes: For the convenience of those readers using devices that lack a mouse, these footnotes are provided for all webpages, in case any webpage contains any hover-links. (If you don't have a mouse, you can't "hover" it over a link without clicking just to see the simple acronym interpretation. Click any footnote link to see the acronym and a detailed explanation; "hover" the mouse over it just to see the simple interpretation.)
SLIMC1
Secularist Liberal Intellectual Media Complex
GESGOEAEOT2
Gradually, Ever So Gradually, Over Eons And Eons Of Time
PEWAG3
Punctuated Equilibrium's Wild-Assed Guess
TTRSTF4
Them There Real Scientifical-Type Fellers
TTRSPTF5
Them There Real Smart Perfesser-Type Fellers
TTRSJTF6
Them There Real Smart Journalistical-Type Fellers
SNRTACBT7
Surely No Right Thinking Adult Could Believe Today
STNSEACPB8
Surely Today No Serious Educated Adult Could Possibly Believe
WDN9
We Don't Know
BMDFP10
Baboons, Mongrel Dogs, Filthy Pigs and ...
HBAACOTE11
Human Beings Are A Cancer On The Earth
ACLU12
Anti-Christian Litigation Union
FLORMPORIF13
Flagrant Liar, Or, Mindless Parrot, Or, Innocent Fool
MEJTML14
Marxist Ends-Justify-The-Means Liar
IEJTML15
Islamic Ends-Ends-Justify-The-Means Liar
MPAV16
Marxist Principles And Values
WBESSWG17
Wise, Benign, Elite, Super-Scientific World Governance
TRMITM18
The Reason Man's In This Mess
IYI19
Intellectual Yet Idiotic
TTRSCBTF20
Them There Real Smart Catholic Bishop Type Fellers
IACMPVND21
Illegal-Alien-Criminal Marxocrat-Party-Voting Nation-Destroyers
PEJTML22
Palestinian Ends-Justify-The-Means Liar
PSYOP23
"Psychological Operation" Mind Trick
CDC24
Covid Developmentally Challenged
LGBTQ+25
Every Letter Represents A Serious Psychotic sexual Identity Disorder
[All Web Pages listed in Site Map by date-of-publication;
oldest at the top, newest at the bottom of the list.]

Culture=Religion+Politics;  Who Are We?  Vic Biorseth
The Brilliantly Conceived Organization of the USA;  Vic Biorseth
Return to the BLOG page
Return to the HOME PAGE
Subscribe to our Free E-Zine News Letter
Comment
Respond to this WebPage immediately below the last comment.
Or,
---
Language and Tone Statement

Please note the language and tone of this monitored Website. This is not the place to just stack up vulgar one-liners and crude rejoinders.  While you may support, oppose or introduce any position or argument, submissions must meet our high Roman Catholic and Constitutional American standards of Truth, logical rigor and civil discourse.  We will not participate in merely trading insults, nor will we tolerate participants merely trading insults.  Participants should not be thin-skinned or over sensitive to criticism, but should be prepared to defend their arguments when challenged.  If you don't really have a coherent argument or counter-argument of your own, sit down and don't embarrass yourself. Nonsensical, obscene, blindly & doggedly anti-Catholic, anti-American, immoral or merely insulting submissions will not be published here.  If you have something serious to contribute to the conversation, be prepared to back it up, keep it clean, keep it civil, and it will be published.  We humbly apologize to all religious conservative thinkers for the need to even say these things, but the Hard Left is what it always was, the New Leftist Liberals are what they are, and the Internet is what it is. 
"Clickbait" advertising links are not acceptable for posting here. 
If you fear intolerant Leftist repercussions, do not use your real name and do not include email or any identifying information.  Elitist Culturally Marxist Pure Authoritarians cannot and will not tolerate your freedom of speech or any opposition to their rigid authoritarian, anti-equality, anti-life, anti-liberty, anti-property, hedonistic, anti-Constitution, pro-Marxist, pro-Islam, anti-Catholic, anti-Christian, anti-Semitic, anti-male, sexist, pro-homosexual, anti-heterosexual, anti-white, racist, anti-Western, anti-American, Globalist, anti-Nation, blatantly immoral, totally intolerant and bigoted point of view. 
Copyrighted Material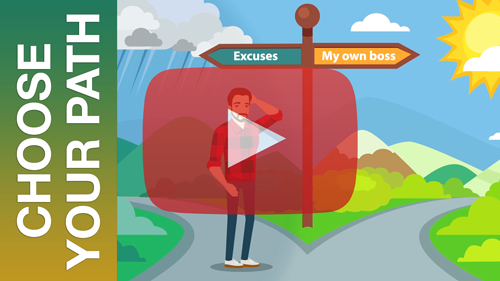 Solopreneur Opportunity Links, for a
Solo Build It WebSite