Site best viewed on a computer screen - not optimized for cell phones
Latest 50 articles published or updated here: BLOG (Web-Log) Page

Opposing Absolutism: The New Social Intolerance of All Absolute Truths.
How Satan, the god of this world, veils reality, promotes falsehoods, demonizes absolutism and blinds the minds of his fools.
Vic Biorseth, Saturday, December 21, 2019
https://www.CatholicAmericanThinker.com/
The dictionary defines Absolutism as firm belief in "absolute principles" of philosophical, scientific, theological, ethical or political matters. We define Absolutism as absolute alignment with reality. And we hold that the revealed Gospel is real. 
The Gospel is veiled to those who are perishing; the god of this world has blinded their minds. 
And if our gospel be also hid, it is hid to them that are lost, in whom the god of this world hath blinded the minds of unbelievers, that the light of the gospel of the glory of Christ, who is the image of God, should not shine unto them.--2 Cor 4:3-4
The lost cannot see the Truth because they will not see it. They cannot hear the Truth because they will not hear it.
They are absolutely certain that there are no absolutes. 
They are blind even to the nonsense of their own silly "certainty". 
Nothing is black and white, they say; there are always shades of grey, perhaps even only shades of grey. There are no absolutes. They cannot even see that this is an open denial of reality. 
In the making of fools, the god of this world concentrates first on veiling the truths of this world; the things we can see, touch and feel in this life. If he can fool men on what they can see touch and feel in this life, he can more easily fool them by veiling, clouding, reinterpreting or even denying the revealed Gospel. So, he distracts them from the next life and from the Gospel and draws their full attention to worldly matters. 
His greatest and most successful tool so far in creating multiple successive whole generations of fools has been Cultural Marxism, born of Stalin's Popular Front and the Frankfurt School. Through the indoctrination of formal education, through the propaganda of professional news reporting and through the cultural trend-setting of professional entertainment, atheistic Communism is popularized in the minds of whole populations, and the absolute truth of the Gospel is trivialized where it is not demonized in the minds of whole populations. 
This world is most important; the next is less important, or not even believed to be real. Don't even think about it; look at the immediate problems of this world. 
And to cloud reality further, material science itself is corrupted by newer generations of fools educated in Cultural Marxism. The old Scientific Method is now ignored in favor of the new Scientism, in which a new pseudo-scientific theory is simply presented, agreed with by other pseudo-scientists and adopted as a "scientific fact", without ever being put to the test.
Scientific consensus now trumps real science, and this trend spreads to all other areas of human thought. Theological consensus trumps the revealed Gospel. Political consensus trumps Constitutions and laws. Academic consensus trumps reality itself. Historical consensus trumps actual history. 
Underlying all of this "Progress" is denial of absolutism. The universal embracing of the one and only strictly worldly commandment, which is, there are no absolutes. 
This one commandment of the god of this world is at the root of the Marxocrat Party's push for Suicidal Diversity, for Intersectionality, for the psychological destruction of all proper sense of Identity, for the birth and growth of Identity Politics and for the incredibly stupid current Identity War we are experiencing right now. 
Now, we have written about political absolutism in American Constitutional Absolutism. But the American Constitution, the rock upon which the United States of America stands, is being broken into pieces before our very eyes, by elected officers of the Constitutional government who have sworn in their very oaths of office to uphold the Constitution. 
The ongoing impeachment of Trump brouhaha classically illustrates the point. They, who are supposed to be operating under the authority of the Constitution, who are supposed to be the supreme adherents to the Constitution, who are supposed to be governing by the Constitution, show themselves to be either ignorant of the Constitution or mortal enemies of the Constitution. One of the two. 
They don't even read and apply the law as it is written. They don't even ask, what does the law say. Instead, they seek a consensus of academic opinion on a political interpretation of what they generally agree that the law ought to say. Not even a consensus of legal political opinion; a consensus, rather, of pure academics: professional scholars, who never leave academia and never do anything real. 
And what is agreed upon by this cabal of Culturally Marxist academics is a nebulous and vague charge of abuse of power, and a conjuring of an application of executive privilege plus an appeal to the courts to somehow be an obstruction of Congress. Neither or which have anything written about them in the law. 
But, hey, it's a consensus of academic opinion, and that makes it real, in their minds. So it doesn't matter what the law says. Consensus of "expert" opinion outranks the written law and it even outranks the will of the american citizenry, which the Congress pretends to represent. 
I submit that Cultural Marxism, in America, has coalesced into the Marxocratism that inspires and drives the Marxocrat Party today. And that the whole original "Collusion" charge against President Trump was conjured into being by the Marxocrat Party, out of nothing. It was and is a treacherous, treasonous and traitorous Marxocrat Party lie. A pure and simple Machiavellian dirty political invention. 
It wasn't Russian or even Ukrainian subterfuge that most successfully acted to corrupt the American election of 2016. It was the Marxocrat Party's subterfuge that did that most effectively. The whole "Russian Collusion" fraud was a cover for the actual actions of the Marxocrat Party and the Clinton campaign. Putin was just their scapgoat that they hoped to tie to Trump, but failed. Trump won anyway, and now they are growing ever more desperate, because all of their filthy lies are being uncovered, and once they are all uncovered, the Marxocrats will be seen to be the actual traitors that they are. 
The Marxocrat Party owned and operated deep-state CIA plants in the Trump white house who triggered off the whole "whistle blower" fraud exemplify the kind of deep treason the Marxocrats were and are engaging in. There was no whistleblower; he was a criminal leaker, not a whistle blower, and he was doing the work of the Marxocrat Party, and answering to Schiff, and Nadler, and Pelosi, and Schumer, and the Clintons and the Obamas, and others in the media. None of the actors were acting alone. None of the agencies and none of the news media were acting on their own either; they are all in on it together. 
Schiff was exposed to the world as the treacherous filthy liar he is by Trump's release of the phone call transcript. Trump was right, and everyone else was wrong, once again. The only thing wrong with that President to President phone call was that it was criminally leaked by a criminal leaker, and Schiff tried to capitalize on it by embellishing it with an actual quid quo pro lying characterization. 
He's not even a good liar. 
This is what should have been expected of a long lived political party. As it changes its political intentions and agendas over time, it moves farther and farther away from its original intentions and agendas.
Remember, in its former "Democratic" form, it was the party of secession and the Confederacy over the slavery versus abolition political argument. In its current form of the Marxocrat party, it is funded and controlled by Sorosian and Globalist type funders, it is organized by Alsinskyian type organizers, and it is Communist-Globalist leaning, which is to say, it is virulently opposed to Constitutional America in its politics. 
Yet it still holds sway as one of America's two great political parties, and it currently controls one house of Congress. 
But Cultural Marxism, through its ownership of education, Scientism, journalism and entertainment, is corrupting the citizenry, too. Today we have huge numbers of American citizens, not exclusively the young, who not only see no problem with Socialism, but they prefer it, and would actually vote it into being, right here in Constitutional America. And some of them, at least, actually believe that America would somehow be better off if it just went Socialist. 
They are convinced of a lie, and they will not be convinced otherwise. 
Once again we see, even at the lowly citizen level, 
The Gospel is veiled to those who are perishing; the god of this world has blinded their minds. 
We have written about the Sorosian - Clintonian - Obamunist - Globalist Managed Decline of Nations. And, we have written about even the Managed Decline of Catholicism. Such horrendous, culture-destroying and evil promoting underhanded massive political agendas are a mere hobby for men like George Soros. They do these things for fun. 
The results of their recreation are all around us. 
Like the Ames Iowa man who pulled down and burned a rainbow fag flag, from a theoretically Christian "United Church of Christ" Church. Now, if it had been an American flag, he might have been given a medal, or a key to the city or something for expressing his American freedom of expression. But since it was a public expression against cultural acceptance of open homosexuality, he was sentenced to 15 years in prison, ostensibly for not being Progressive enough for Ames Iowa. 
Where all American citizens will bow to the LGBTQ Community or else. 
Now, just think about the label, LGBTQ, for a moment. What does the T stand for? 
Transgender; an imaginary "gender" that does not exist in reality. 
What does the Q stand for? 
Those who don't know what they are. They have been convinced, by ever advancing Cultural Marxism, that they are something other than male of female, and they are convinced of it, and they will not be convinced otherwise. They are obstinate in their error. 

They firmly believe that a blue million imaginary genders actually exist, and that the number keeps going up, despite what actual biological reality has to say about it. Scientism - a consensus of scientists - trumps actual reality again. 
Today you will be hard put to find any politician of any Party who does not bless, approve and even champion special LGBTQ rights that do not exist in the Constitution, but which override and overpower actual existing Constitutional rights. 
To say that we should not imprison or punish LGBTQ fools for their condition is one thing; but to grant them special rights is quite another. It is not only un-American, it is anti-American. Non-LGBTQ citizens should be perfectly free to shun and discriminate against LGBTQ citizens in hiring, in association, in anything at all. After all, are they not free to discriminate against us? They do it all the time; indeed, they publicly demonstrate against us. They publicly dare us to resist or oppose them in any way. 
It is they who always publicly chastise and challenge us, not the other way round. 
Note the absolutism here; how absolutely certain they are in their error.
Homosexuality itself is a psychiatric identity disorder, and I don't care how many times the APA (American Psychiatric Association) changes their DSM (Statistical Manual of Mental Disorders) to pretend otherwise. (See the Homo-Nazi Page.) Reality doesn't change with politics, political agendas and the recreational manipulations of Globalists. 
Homosexuality itself, and all the imaginary genders with it, is growing today in our culture due to the Marxocrat Party's political promotion of Identity Politics. It is a Machiavellian setup for cultural chaos, pure and simple. The medical profession and the psychiatric profession are not immune to it. Every phony and "disenfranchised" identity group the Marxocrats invent is another "Diverse" group in their "Big Tent Politics". They all vote Marxocrat, and they are all unhappy with America as founded, Declared and Constituted. 
They have been taught to be disenfranchised and alienated from us. And so they are. And animated against us, like all the other identity groups. 
Marxocratism pushes so many other political falsehoods for the same purpose, to sow social chaos and confusion, to present the culture with life-dooming falacies, and to recruit them into a government-growing liberty-shrinking political agenda, to save the world from something or other. 
Anthropomorphic climate change is the biggee on the scene today, but there are a multitude of others, listed in the Eco-Nazi page. 
Yet, there just ain't no such thing as man caused climate change. 
There are only a thundering herd of fools who absolutely believe in it, and will not be convinced otherwise. They, too, are in the Big Tent. 
Like the anti-American Marxocrats, we have the near mirror image in the USCCB (United States Conference of Catholic Bishops), which was originated by organizing disciples of Saul Alinsky, as shown in Lucifer and the CCHD.
Today we have three varieties of absolutely anti-Catholic Catholic Priests and Bishops in America:
Commie-Clerics.
Homo-Clerics.
Commie-Homo-Clerics.
Those still Catholic Catholic ordained clerics who are not in one of those three groups are either in a distinct minority among their brother clerics, or they are cowed into absolute silence in matters pertaining to existing homosexuality and Communism inside the Catholic clerical order, including especially in the whole Catholic ruling hierarchy. 

We have written recently about all the Church closings going on not only in the Cincinnati archdiocese, but Detroit. Now we hear of the same things going on in Pittsburgh. 
And all we hear from the Absolutist or Revealed Gospel side of the Catholic clerical order are the occasional stand-alone courageous champions of truth like Cardinal Vigano, when he comes to the rescue of Our Lady when she is lowered in lay esteem by Pope (Anti-Pope?) Francis, as we see in Vigano Champions the Virgin Mary. 
Why is it that we only hear absolute truth from the occasional individual self-sacrificial hero like Vigano, or Burke, and a pitifully few others? 
And, from the anti-absolutist, infinitely variable "diversity" side of the clerical order, we find an ever increasingly Homosexual Papacy. 
Pope (Anti-Pope?) Francis is not putting the brakes on either Communism or homosexuality in the Catholic Church; the fish rots from the head. He absolutely has to go. You cannot be Communist and still be Catholic, and you cannot be blessing and approving homosexuality and still be Catholic. And if you are not Catholic you cannot be Pope. 
Here's the bottom line: Absolute Truth Exists Absolutely. 
it is black and white; there are no shades of grey. 
Every single element of the Creed is dogma, and absolutely true. Disregard or violate any single element of the Creed and you will go to hell. Absolutely. 
The Ten Commandments are required for salvation. Violate any of them and you will go to hell. Absolutely. 
The Precepts of the Church are to be obeyed as a matter of salvation. Violate any of them and you will go to hell. Absolutely. 
The Sacraments of the Church are required for the Sanctifying Grace by which we are made holy. Lack this holiness at risk of hell. Absolutely. 
So; are you an Absolutist, or an infinitely variable believer in diversity?
Choose. 
He was in the world, and the world was made by him, and the world knew him not.--John 1:10
---
The only thing Truth has going for Him in this world is us. 
The restoration of Truth = Reality in the hearts and minds of men is now totally dependent upon you and me; if we don't do it, it won't get done.
Sign the Letter to your Bishop, and make our Church Catholic again. 
Join Cardinal Burke's Storm Heaven Rosary Campaign.
Get behind President Trump, and make America Constitutional again. 
Pray for a strategic collaboration between Abp. Vigano and Trump.
=====
EENS:  Extra Ecclesiam Nulla Salus
(Outside the Church there is no salvation)


With fear and trembling, work out your salvation--Phil 2:12
Seek the Truth; Find the Way; Live the Life.
Please God, and Live Forever.
=====
Sarcastic Acronym Hover-Link Footnotes: For the convenience of those readers using devices that lack a mouse, these footnotes are provided for all webpages, in case any webpage contains any hover-links. (If you don't have a mouse, you can't "hover" it over a link without clicking just to see the simple acronym interpretation. Click any footnote link to see the acronym and a detailed explanation; "hover" the mouse over it just to see the simple interpretation.)
SLIMC1
Secularist Liberal Intellectual Media Complex
GESGOEAEOT2
Gradually, Ever So Gradually, Over Eons And Eons Of Time
PEWAG3
Punctuated Equilibrium's Wild-Assed Guess
TTRSTF4
Them There Real Scientifical-Type Fellers
TTRSPTF5
Them There Real Smart Perfesser-Type Fellers
TTRSJTF6
Them There Real Smart Journalistical-Type Fellers
SNRTACBT7
Surely No Right Thinking Adult Could Believe Today
STNSEACPB8
Surely Today No Serious Educated Adult Could Possibly Believe
WDN9
We Don't Know
BMDFP10
Baboons, Mongrel Dogs, Filthy Pigs and ...
HBAACOTE11
Human Beings Are A Cancer On The Earth
ACLU12
Anti-Christian Litigation Union
FLORMPORIF13
Flagrant Liar, Or, Mindless Parrot, Or, Innocent Fool
MEJTML14
Marxist Ends-Justify-The-Means Liar
IEJTML15
Islamic Ends-Ends-Justify-The-Means Liar
MPAV16
Marxist Principles And Values
WBESSWG17
Wise, Benign, Elite, Super-Scientific World Governance
TRMITM18
The Reason Man's In This Mess
IYI19
Intellectual Yet Idiotic
TTRSCBTF20
Them There Real Smart Catholic Bishop Type Fellers
IACMPVND21
Illegal-Alien-Criminal Marxocrat-Party-Voting Nation-Destroyers
PEJTML22
Palestinian Ends-Justify-The-Means Liar
PSYOP23
"Psychological Operation" Mind Trick
CDC24
Covid Developmentally Challenged
LGBTQ+25
Every Letter Represents A Serious Psychotic sexual Identity Disorder
[All Web Pages listed in Site Map by date-of-publication;
oldest at the top, newest at the bottom of the list.]

Culture=Religion+Politics;  Who Are We?  Vic Biorseth
The Brilliantly Conceived Organization of the USA;  Vic Biorseth
Return to the BLOG page
Return to the HOME PAGE
Subscribe to our Free E-Zine News Letter
Comment
Respond to this WebPage immediately below the last comment.
Or,
---
Date:  Sun Dec 22 11:42:20 2019
From:  John Costello
Email:   johncostellojr@hotmail.com
Location:  Escondido/CA/San Diego
Comment: 
Vic,
This article explains well and helps us to understand what is happening in our culture today. Thank you for your dedication and love for the Catholic Church! I believe that the Holy Spirit is providing the wisdom and energy that is illustrated in your articles, although some times you do seem to get carried away by your strong feelings. 
May God continue to guide you in your ministry to inform others of the truth.
---
Date:  Sun Dec 22 23:24:50 201
From:  Bernard Ames
Email:   bernard_ames@yahoo.com
Location:  San Carlos/CA/USA
Comment: 
Vic, you have a well stated way of addressing issues. The article about absolutism was coherent and focused on those acting as if they are stating facts while in reality they are  hypocrites. The recent House hearings were filled with wishful thinking driven by hate driven by the god you mentioned. 
I pray that President Trump stays healthy, wealthy, wise and is re-elected in November 2020. He has done more for Americans than most previous presidents. The irony is that the scum in the deep state have also benefited.
May God bless you and your family.
---
Language and Tone Statement

Please note the language and tone of this monitored Website. This is not the place to just stack up vulgar one-liners and crude rejoinders.  While you may support, oppose or introduce any position or argument, submissions must meet our high Roman Catholic and Constitutional American standards of Truth, logical rigor and civil discourse.  We will not participate in merely trading insults, nor will we tolerate participants merely trading insults.  Participants should not be thin-skinned or over sensitive to criticism, but should be prepared to defend their arguments when challenged.  If you don't really have a coherent argument or counter-argument of your own, sit down and don't embarrass yourself. Nonsensical, obscene, blindly & doggedly anti-Catholic, anti-American, immoral or merely insulting submissions will not be published here.  If you have something serious to contribute to the conversation, be prepared to back it up, keep it clean, keep it civil, and it will be published.  We humbly apologize to all religious conservative thinkers for the need to even say these things, but the Hard Left is what it always was, the New Leftist Liberals are what they are, and the Internet is what it is. 
"Clickbait" advertising links are not acceptable for posting here. 
If you fear intolerant Leftist repercussions, do not use your real name and do not include email or any identifying information.  Elitist Culturally Marxist Pure Authoritarians cannot and will not tolerate your freedom of speech or any opposition to their rigid authoritarian, anti-equality, anti-life, anti-liberty, anti-property, hedonistic, anti-Constitution, pro-Marxist, pro-Islam, anti-Catholic, anti-Christian, anti-Semitic, anti-male, sexist, pro-homosexual, anti-heterosexual, anti-white, racist, anti-Western, anti-American, Globalist, anti-Nation, blatantly immoral, totally intolerant and bigoted point of view. 
Copyrighted Material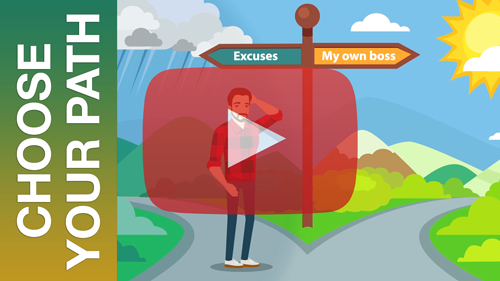 Solopreneur Opportunity Links, for a
Solo Build It WebSite