Site best viewed on a computer screen - not optimized for cell phones
Latest 50 articles published or updated here: BLOG (Web-Log) Page

You Must Attack Anti-American Politics to Win American Political Wars.
Any public direct attack on anti-American positions will always win, hands down. So why does no one ever do it? 

Vic Biorseth, Saturday, April 11, 2015
https://www.catholicamericanthinker.com/
This is an examination of how no political candidates for high office ever directly attack the clearly anti-American positions and anti-Christian positions of their ideologically Marxist opponents.  And how they never do attack anti-American arguments, agendas and Party platforms, no matter how blatant, in your face and glaringly obvious the anti-Americanism and anti-Christianity is. 
It is such an easy target. 
Any candidate for high office who recognized and took full advantage of that fact, and went on the attack, directly and forcefully, taking no prisoners and showing no mercy, would really, really stand out from the pack. 

The Marxocrat Party platform, agenda, positions and arguments are obviously and glaringly opposed to the American Constitution and to all the tenets of Christianity.  It's right out there in the open.  You cannot name one Marxocrat Party position that does not violate the Constitution in how to operate the federal government, or, that does not violate Constitutional rights of states and/or citizens.  
Complicating that problem is the fact that the Republicrat Party does nothing about it, and indeed participates in the Marxocrat Party agenda, ostensibly to cooperate to "get things done". 
Complicating that problem further is the fact that the News Media has gone all in in their support of the whole of the Marxocrat Party agenda, and in their active opposition to the Republicrat Party, and in their quite serious active opposition to any self proclaimed Constitutionalist, or to any self proclaimed devout Christian.  Which is to say, the Tea Party. 
What this means is that any Ted Cruz type candidate who seeks to return America to being properly run under the Constitution has no support from any quarter, and in fact is opposed to everyone in sight.  Including his own Party, and especially including the entire News Media. 
Except for the supposedly insignificant Tea Party. 

Most of us are fully aware that the "official" Republican Party is nothing but a very devious and deceitful organization whose own hidden agenda may be described accurately as "Marxocrat Party Lite".  They are going in exactly the same direction as the Marxocrat Party while posing as Conservatives for the cameras and for the ever growing Moron Vote that stupidly laps up everything the News Media and the Entertainment Industry feeds them, and nothing else. 
And most of us should be fully aware that the whole News Media is in the Marxocrat Party Camp.  Just as the Republicrat Party should be seen as "Marxocrat Lite", so-called Conservative News, such as FOX, should always be viewed as "Marxist Lite" and cooperators, to some degree, with the rest of the ideologically Marxist Mainstream News Media.  The whole field of Journalism is now so corrupt that none of them should be trusted. 

Just on scope alone, the Marxocrat Party, since Woodrow Wilson, has violated and is further violating the Constitution by continuously growing size, scope, power and reach of the federal government.  The government scope is supposed to be limited to Article One Section Eight of the Constitution.  Well, it isn't. 
Since Woodrow Wilson, with the Democrat Party morphing into the Marxocrat Party, with only occasional pointed opposition from the Republican Party which was becoming the Republicrat Party, the size, scope and power of our federal government literally went nuts. 
Following the Pillars of Communism and the 1958 Communist Goals, almost precisely, all the extra-constitutional and flat out unconstitutional abominations we live with today came into being.  The FED; the Income Tax; the reduction of the Senate to being just another elected body of politicians, like the House, not representing the States but representing voters; The Department of Education; The EPA, and the creation and exponential multiplication of "Soviets" - gigantic administrative regulating bureaucracies reporting to no one but the President.  All the things addressed in the Fixing America Pages and in the Cut The Spending Pages. 
All of this came out of the Communist Manifesto.  None of it complies with the original Constitution.  In fact, all of it violates the Constitution. 

It's as clear as the nose on your face that today's Marxocrat Party is flat out anti-American, the News Media is right in there with them, as an actual integral part of them, and the Republicrat Party is hardly any better.  The reason more people don't see it is that the people have been and are being indoctrinated and propagandized rather than educated and informed.  By government owned and operated education, and government owned and operated - through crony-collusion - news, commentary and entertainment. 
All that is needed to see the open anti-Americanism of these powerful entities is the ability to read and comprehend what is read.  Whatever opposes the Constitution opposes America, because the Constitution Constitutes America.  It makes her what she is.  Or not. 
I submit for your consideration the proposition that nothing in Marx's Communist Manifesto and nothing in his Das Kapital is in any way compatible with the American Declaration of Independence or the American Constitution.  Marxism, in any of its many, many variants, is not only incompatible with, but absolutely antagonistic to America and her founding and Constituting principles.  Marxism, in any form and in every subset, is anti-American.  No exceptions. 
And the Marxocrat Party, News Media, Academia, Public Education, Entertainment Industry, all, and more, are overwhelmingly Marxist, in one form or another, mostly of the Progressive and Crony-Capitalist varieties.  All of them are Redistributionist, at least.  Which is to say, they all oppose Private Propterty, i.e., the Pursuit of Happiness.  All feed and exploit the Equality Stupidity, all attack Income Inequality, all promote the New Racism and Class War, and all carefully tend and feed the ever growing Divide and Conquer agendas of the Marxocrat Party.  All openly demonize Capitalism and private wealth, except for their own, of course. 

So we're not just talking about minor differences here.  Conservatives may argue, for instance, about whether the Libertarians among them know simple right from wrong.  Opponents of Libertarianism  will charge that Libertarians hold no particular moral code in common for the whole of society, leading all of culture into amorality at best and immorality at worst.  Which is to say, Moral Relativism.  But that's just a typical argument among Conservatives, all of whom believe in the unique American Idea and the American Constitution.  Liberalism is a whole different story.  When you look at the Liberal arguments, you are looking at flat out anti-Americanism.  Blatant, open and in your face. 

I pray that Ted Cruz listens to Rush Limbaugh, because Rush has this stuff down solid.  He has been going on for some time now about how Conservative candidates ought to recognize journalists - all journalists - as proactive members of the enemy camp.  When any Conservative candidate talks to any journalist, he is talking to his determined opposition.  There is absolutely nothing objective or honest or neutral about journalism in America today.  They have an agenda, and that agenda runs right down the Marxocrat Party line.  They are out to defeat Conservative candidates and advance the programs of Marxism.  Period. That is job one. 

Currently, most Conservatives are cheering how Rand Paul is standing up to the Media and holding his ground against obvious Marxocrat Party favoring bias.  But his arguments are not phasing the Media, and they are not phasing the Moron Vote that is owned by the Media, or any of the less informed among potential voters.  He's giving as good as he gets, but, so what? 
He's off message.  And he's being kept off message. He's talking about how he is not mean to women, or to women reporters, and how the media is biased.  Which means, he is off message.  And he is being kept off message. 

He's talking about how he's not mean to women or to journalists, when he should be talking about his agenda.  He is not going to win this argument, and it is never going to end.  But he'll keep on arguing, many of his supporters will keep on cheering, while his political opponents just shake their heads at all of this, and put forth their own messages and agendas, with help from the same journalists attacking Rand Paul. 
That's the plan. 
His opponents will be on message, he will be off message.  Forever. 
Ted Cruz, and all true Conservatives, should avoid and even boycott the news media.  They should stop granting interviews, and they should avoid press conferences, and start aiming at the death of the existing organized mainstream media.  Before any of them even win office.  They should find other ways to get their message out, using the internet, social media, conservative talk radio and their own websites. 
The big networks are already dieing, and so is print news media.  Conservative candidates should help that process along.  They should find some way to hold debate events without any journalist in charge, running the event, choosing the questions, or having anything whatsoever to do with it.  The internet being what it is today, there should be a way, or many ways, to hold open debates without any anti-American news media involvement or control of the conversation. 

Similarly, they should avoid hostile venues such as campuses where America and the Constitution and Conservatives are despised, both by faculty and student body.  Most importantly of all, they should avoid "reaching out" to "oppressed" or "disenfranchised" or "exploited" minorities.  All of these groups were invented by the Marxocrat Party, and they are all fed and carefully tended and herded by them.  They will not be won over.  See the Divide and Conquer Pages.  There is no profit and no point in reaching out to the black community, the Hispanic community, the homosexual community, or any specific minority. 
Those among them who are Conservative are already among us; the rest, for the most part, are hopeless.  Give it up. 
The only way any Conservative candidate will win any votes from these carefully herded, Marxocrat Party "Big-Tent" minority groups will be by directly and loudly and publicly attacking the anti-Americanism and the anti-Christianity of the whole Marxocrat Party and the whole News Media and the whole of Academia. 
And staying on message. 
That's something that might even win some of the Moron Vote. 

Example potential attacks on anti-American or anti-Christian positions, to be given to opposing candidates or journalists:
I know how much you love, promote, champion and sponsor abortion on demand, but human life is sacred, abortion opposes nature and nature's law, and it is simply and obviously wrong to kill the most innocent of human beings, who have a Constitutional right to continue to live.  If you deny loving abortion, you've got a funny way of showing it.  It's an important plank in your Party's Platform; it's what you stand for, and what you champion.  It's what you have delivered speeches and campaigned in favor of.  Your Party sponsors it, champions it and is committed to defending it, to the death.  If you do not love it, why do you champion it so fiercely? 

I know how much you love, promote and sponsor "normalization" of open, public homosexuality throughout all of American culture, but it opposes sacred law followed by the vast majority of the population, as well as opposing nature and natural law.  If you deny loving and promoting active sodomy and public homosexuality, you've got a very funny way of showing it.  It's an important plank in your Party's Platform; it's what you stand for, and what you champion.  It's what you have delivered speeches and campaigned in favor of.  Your Party sponsors it, champions it and is committed to defending it to the death.  If you do not love it, why do you champion it so fiercely?  
I know how much you despise Christianity and how intolerant you are of citizens exercising their Christian religion in the daily living of their lives, but exercising their religion is their Constitutional right, and the Constitution is the supreme law of the land.  If you deny despising and suppressing Christianity you've got a funny way of showing it.  You seek to socially pressure Christians and legally force them to publicly support and participate in homosexual public events, pay for substances and practices forbidden by their religion, and even force them to pay for or purchase things they don't believe in, want or need. 

I know how absolutely intolerant you are of citizen gun ownership, but the Constitution guarantees American citizens the right to posses and carry (keep and bear) arms, and the Constitution is the supreme law of the land.  If you deny your intolerance of this citizen right, you have a funny way of showing it.  Your Party has passed literally thousands and thousands of complex, overlapping and conflicting unconstitutional federal, state and local laws, regulations and ordinances restricting bearing, possessing, buying and trading all sorts of arms.  
I know how much you absolutely despise the American Constitution, but you swore in your oath of office to uphold it and protect it, and, again, it is the supreme law of the land.  If you do not despise it, you've got a very funny way of showing it.  Just in supporting Obamacare law alone, as a sole example, you violated the Constitutional limits and scope of government (Article One Section Eight), forced citizens under penalty of law to buy a product they didn't want or need, repeatedly modified the law outside the Constitutional rules of legislation, including even once in the Supreme Court, and even violated your own internal parliamentary or Congressional rules of procedure in order to unconstitutionally pass it in the first place.  
I know how much you hate the very idea of America, and the foundational principles of equality before the law, life, liberty and the pursuit of happiness, but those principles are what America was born to follow, and they formed the foundation for the ratification of the American Constitution, forming the world's first historical truly classless nation.  If you don't hate the very idea of America you've got a very funny way of showing it.  You and your Party worked hard to put Comrade Obama, peace be upon him, in the White House, and then to keep him there. 

He who was raised by anti-American Communists and anti-American Moslems to hate everything about America, to hate white people and to hate Western Civilization.  You hid his anti-American background, his Alinskyite organizational treachery and his blind hatred of America from the citizenry in your political promotion and elevation of him to high office.  You kept the citizenry in the dark about his true nature, and you continued in this absolute support even as he violated the Constitution with every act he took in office, and in failing to execute the laws pertaining to border security and other national security requirements.  You continue to support him, even as he curries favor with America's mortal enemies and alienates America's closest and most treasured allies.  

Thus, you yourself are working for the destruction of America. 

These form the nucleus of the kind of argumentation that might represent a direct and open attack on the anti-American position of the opposition Party.  I believe such arguments, pursued vigorously and without mercy, would be hands down winners in American political contests. 
With Ted Cruz, or a Ted Cruz-like candidate in office, from that point on, the Marxocrat news media could be almost taken out of existence.  Note that there is nothing in Article One Section Eight, or anywhere else in the Constitution, requiring office holders to hold press conferences, or to grant interviews, or to involve any members of the press in any debate events, or to give annual or regular "press appreciation" dinners or other press events of any kind.  All that was started with Woodrow Wilson; it should be ended with a truly Constitutionalist President. 
The Press should be kicked out of the White House, off of Air Force One, out of all Presidential traveling entourages, and press-passes or other special accesses by members of the press should be nullified or ignored.  Thereby, the Press would be returned to being an adversarial entity operating privately, instead of a subsidized and highly favored operational wing of one particular political Party.  Journalists would then have exactly and precisely the same access to the President as any other private citizen.  The President will then decide how and when and with what tools he will speak to the people when and as the need arises. 
Will it ever happen?
Once again, I can dream, can't I? 
Here's the secret that could defeat anti-American politics and begin to return America to the true status of a Constitutional Republic: 

The Tea Party is much, much larger than any of the big public figures think it is.  It is more massive than all the "Big Tent" groups of carefully invented, indoctrinated and carefully herded Useful Idiot followers of the Marxocrat Party line, All Combined.  For every one active and proactive Tea Partier, there are hundreds of relatively quiet and inactive ones who are just seething with anger at what's going on around here.  They come in all colors, shapes and sizes.  They are an angry, delicately balanced virtual landslide awaiting the slightest of a truly restorative Constitutionalist breeze. 

Advice to Ted Cruz type candidates:  Do not "reach out" to any of the Marxocrat Party invented "disenfranchized" minority groups.  Do not try to win them over.  You cannot do it.  The only thing you can do is Defeat Them in the polls.  Which is doable.  Reach out, instead, to Constitutionalists, wherever they may be found.  Those who love America will join you, those who do not, will lose. 

The reason I wrote Two Party Treason, No Party America and New Way Politics was to highlight the "Shadow Government" consisting of the combination of Crony Capitalists and Political Parties that are actually running our government, completely outside the bounds, limitations and instructions of the Constitution.  We've got a lot of destruction to undue.  But the starting place has to be the elimination of Political Parties, and the elimination of the existing Mainstream News Media.  
Death to Political Parties!
Death to the Mainstream News Media!
Politically speaking, of course. 

=====
Sarcastic Acronym Hover-Link Footnotes: For the convenience of those readers using devices that lack a mouse, these footnotes are provided for all webpages, in case any webpage contains any hover-links. (If you don't have a mouse, you can't "hover" it over a link without clicking just to see the simple acronym interpretation. Click any footnote link to see the acronym and a detailed explanation; "hover" the mouse over it just to see the simple interpretation.)
SLIMC1
Secularist Liberal Intellectual Media Complex
GESGOEAEOT2
Gradually, Ever So Gradually, Over Eons And Eons Of Time
PEWAG3
Punctuated Equilibrium's Wild-Assed Guess
TTRSTF4
Them There Real Scientifical-Type Fellers
TTRSPTF5
Them There Real Smart Perfesser-Type Fellers
TTRSJTF6
Them There Real Smart Journalistical-Type Fellers
SNRTACBT7
Surely No Right Thinking Adult Could Believe Today
STNSEACPB8
Surely Today No Serious Educated Adult Could Possibly Believe
WDN9
We Don't Know
BMDFP10
Baboons, Mongrel Dogs, Filthy Pigs and ...
HBAACOTE11
Human Beings Are A Cancer On The Earth
ACLU12
Anti-Christian Litigation Union
FLORMPORIF13
Flagrant Liar, Or, Mindless Parrot, Or, Innocent Fool
MEJTML14
Marxist Ends-Justify-The-Means Liar
IEJTML15
Islamic Ends-Ends-Justify-The-Means Liar
MPAV16
Marxist Principles And Values
WBESSWG17
Wise, Benign, Elite, Super-Scientific World Governance
TRMITM18
The Reason Man's In This Mess
IYI19
Intellectual Yet Idiotic
TTRSCBTF20
Them There Real Smart Catholic Bishop Type Fellers
IACMPVND21
Illegal-Alien-Criminal Marxocrat-Party-Voting Nation-Destroyers
PEJTML22
Palestinian Ends-Justify-The-Means Liar
PSYOP23
"Psychological Operation" Mind Trick
CDC24
Covid Developmentally Challenged
LGBTQ+25
Every Letter Represents A Serious Psychotic sexual Identity Disorder
[All Web Pages listed in Site Map by date-of-publication;
oldest at the top, newest at the bottom of the list.]

Culture=Religion+Politics;  Who Are We?  Vic Biorseth
The Brilliantly Conceived Organization of the USA;  Vic Biorseth
Return to the BLOG page
Return to the HOME PAGE
Subscribe to our Free E-Zine News Letter
Respond to This Article Below The Last Comment

Comment
Respond to this WebPage immediately below the last comment.
Or,
---
Language and Tone Statement

Please note the language and tone of this monitored Website. This is not the place to just stack up vulgar one-liners and crude rejoinders.  While you may support, oppose or introduce any position or argument, submissions must meet our high Roman Catholic and Constitutional American standards of Truth, logical rigor and civil discourse.  We will not participate in merely trading insults, nor will we tolerate participants merely trading insults.  Participants should not be thin-skinned or over sensitive to criticism, but should be prepared to defend their arguments when challenged.  If you don't really have a coherent argument or counter-argument of your own, sit down and don't embarrass yourself. Nonsensical, obscene, blindly & doggedly anti-Catholic, anti-American, immoral or merely insulting submissions will not be published here.  If you have something serious to contribute to the conversation, be prepared to back it up, keep it clean, keep it civil, and it will be published.  We humbly apologize to all religious conservative thinkers for the need to even say these things, but the Hard Left is what it always was, the New Leftist Liberals are what they are, and the Internet is what it is. 
"Clickbait" advertising links are not acceptable for posting here. 
If you fear intolerant Leftist repercussions, do not use your real name and do not include email or any identifying information.  Elitist Culturally Marxist Pure Authoritarians cannot and will not tolerate your freedom of speech or any opposition to their rigid authoritarian, anti-equality, anti-life, anti-liberty, anti-property, hedonistic, anti-Constitution, pro-Marxist, pro-Islam, anti-Catholic, anti-Christian, anti-Semitic, anti-male, sexist, pro-homosexual, anti-heterosexual, anti-white, racist, anti-Western, anti-American, Globalist, anti-Nation, blatantly immoral, totally intolerant and bigoted point of view. 
Copyrighted Material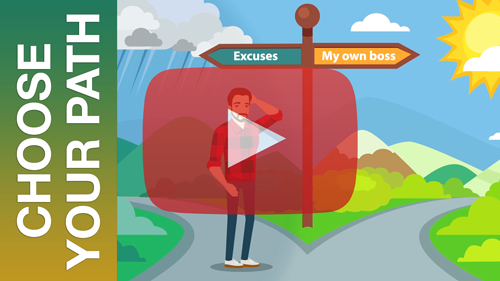 Solopreneur Opportunity Links, for a
Solo Build It WebSite