Site best viewed on a computer screen - not optimized for cell phones
Latest 50 articles published or updated here: BLOG (Web-Log) Page

What does BLM have in common with the O'Biden Regime? Their Lies.
Presidency, Congress, Court, Academia, Journalism, Criminals, Antifa, BLM, Other Communists and Fascists are All In The Same Fetid Swamp, Covered In Lies.
Vic Biorseth, Wednesday, March 10, 2021
https://www.CatholicAmericanThinker.com/
Every single thing the Black Lives Matter Marxist Revolutionary Movement has ever said about race, about America, about American culture, about American police, about various police-black citizen incidents, about white people, about American history and about Western Civilization history was a lie. 
No exceptions. The only thing certain about all the BLM agitators and demonstrators is that they are all
MEJTML14
s, for that is what they do. They don't give a damn about black rights; what they exist to do is to destroy Constitutional America and advance Marxism. They live by the lie.
Antifa, as a global and globalist organization, not only lies, but it is, in and of itself, a lie. It is what it falsely claims to exist to oppose. Antifa is Fascist, top to bottom while lying about how it exists solely to oppose Fascism. So resisting Fascism is the sole reason this obviously Fascist organization exists, while it quite Fascistically attacks, burns down and violently destroys all that is not Fascist, while under the legal protection of the Marxism-dominated Marxocrat/Unicrat Party. 
BLM and Antifa, both, are integral parts of the Academic, Sorosian, Social-Media/Internet-Mogul Oligarch, Alinskyian, News Media and Show-Biz Celebrity disciples of the globalist, racist, sexist, Marxist, anti-American O'Biden/Harris Regime and it's supporting Unicrat Party. 
Genetic and therefore Inheritable Racism is a lie.
People who believe in genetic racism are so deep into science-denial and so divorced from reality as to call their own sanity into question. There is no such thing as any 'racism gene'. Racism is something learned or acquired, not something anyone is born with. Every race has it's racists. So what?
Racism does not become prevalent in any culture unless and until it is promulgated or trained into that culture by its own elites and/or its own government, as it was by the National Socialist Worker's Party in Nazi Germany, and as it was by the Democrat/Confederate Party in early America. 
The Democrat Party promulgated and trained racism into its followers and believers to oppose the human right to Equality established in the Declaration, and to keep it out of the Bill Of Rights (Amendment V) of the Constitution, and to keep and grow racial slavery and maintain control of their racial slave market. But the rest of abolitionist America finally defeated them in the Civil War, and the natural law human right to Equality finally joined Life, Liberty and Property (Pursuit Of Happiness) as a Constitutional Right in the post-Civil War Amendment XIV. 
Today, the situation is reversed. The Marxocrat/Unicrat Party, descended from the original racist Democrat Party, is again promulgating and training racism into its followers and believers, but this newer racism is aimed at feeding anti-white race racism. 
And that, too is a lie; indeed, it is a lie within a lie. The new racism is a mere tool of the anti-American elites, of use in destroying Constitutional America, in destroying the hated 'bourgeois' American middle-class, making the rich even richer, and in putting all of America under the brutal Marxist domination of a dictator, who just may be Red China's Xi Jinping, or someone like him. 
The '1619 Project' and educational curriculum is a lie. White Supremacy is a lie; the white supremacists who do exist are such a minuscule minority as to be insignificant in American culture and politics. They are vastly outnumbered by the black racists (Black Panthers; Nation of Islam). White Privilege is a lie. White Nationalism is a lie. The official racially-tinged and slanderous teaching of European Colonialism is a lie. 
'Institutional Racism' is a lie, except in their own Marxist institutions. There, too, it is a lie, of use in destroying Constitutional America, and making the independent citizenry not so independent. 
Too see how far the anti-American political agenda of the ruling regime and it's political party has already gone in crushing the Constitution, I invite you to refresh your memory on the Pillars Of Communism found in Marx's Communist Manifesto:
The Pillars of Communism

1. Abolition of property in land and application of all rents of land to public purposes.
2. A heavy progressive or graduated income tax.
3. Abolition of all rights of inheritance.
4. Confiscation of the property of all emigrants and rebels.
5. Centralization of credit in the banks of the state, by means of a national bank with state capital and an exclusive monopoly.
6. Centralization of the means of communication and transport in the hands of the state.
7. Extension of factories and instruments of production owned by the state; the bringing into cultivation of waste lands, and the improvement of the soil generally in accordance with a common plan.
8. Equal obligation of all to work. Establishment of industrial armies, especially for agriculture.
9. Combination of agriculture with manufacturing industries; gradual abolition of all the distinction between town and country by a more equable distribution of the populace over the country.
10. Free education for all children in public schools. Abolition of children's factory labor in its present form. Combination of education with industrial production, etc.
For Pillar 2, see Repeal Amendment XVI. 
For Pillar 5, see Repeal Federal Reserve Act of 1913. 
For Pillar 6, take a good look at our Marxist Mainstream Media and at the Social Media - Internet - Information Industry Fascist Billionaires enforcing 'Cancel Culture' who operate in league with and under the protection of the current regime and their party, which they fund. 
For Pillar 7, look at the devastation brought to bear on the hard earned property of middle class America by the China Virus Hoax. 
That ain't all. See Repeal Amendment XVII. Why did and do the Marxists want the American Senate to be a body of elected politicians rather than a body of state-government appointed, state representing Statesmen? 
To move America into Democracy, out of being a Constitutional Republic.  
Democracy is the road to socialism. --Karl Marx.

Democracy is indispensable to socialism. --Vladimir Lenin.

The political form of a society wherein the proletariat is victorious in overthrowing the bourgeoisie will be a democratic republic. --Vladimir Lenin

[W]e must strengthen the United Nations as a first step toward a world government," …. "… We must change the basic structure of our global community … to a new system governed by a democratic UN federation. … Today the notion of unlimited national sovereignty means international anarchy. We must replace the anarchic law of force with a civilized force of law. --Walter Cronkite.

It seems to many of us that if we are to avoid the eventual catastrophic world conflict we must strengthen the United Nations as a first step toward a world government patterned after our own government with a legislature, executive and judiciary, and police to enforce its international laws and keep the peace ... To do that, of course, we Americans will have to yield up some of our sovereignty. That would be a bitter pill. It would take a lot of courage, a lot of faith in the new order. --Walter Cronkite.

What our deliberative, pluralistic democracy does demand is that the religiously motivated translate their concerns into universal, rather than religion-specific, values. It requires that their proposals must be subject to argument and amenable to reason. If I am opposed to abortion for religious reasons and seek to pass a law banning the practice, I cannot simply point to the teachings of my church or invoke God's will and expect that argument to carry the day. If I want others to listen to me, then I have to explain why abortion violates some principle that is accessible to people of all faiths, including those with no faith at all. --Barack Hussein Obama, fabricating illegal bounds to open political debate.

Marx said it and all Marxists know it: Democracy ends in Socialism. 
Always. It is inevitable. 
We've been harping on this 'progressive' march out from under our Constitution and straight into Marxism for quite a few years now. 
Nearly all of our federal regulating bureaucracies are unconstitutional and therefore illegal. See the Cut The Spending pages. 
Mountains of laws, regulations, precedents executive actions and whole areas of American standing 'jurisprudence' are unconstitutional and therefore illegal. See the Fixing America pages. 
What is being imposed upon us against our will and against our Constitution is the potentially permanent end of Rule Of Law, and the return of humankind to Rule By Man. 
The Total War Principle
There is a saying, that 'mediocre generals concentrate on strategies while great generals concentrate on logistics'. 
The USA as we know it might well have gone out of existence if generals Grant and Sherman had not been Total War generals. The Democrats could well have won the Civil War if not for them. But they recognized the fact that economics, transportation, infrastructure, citizen support, sources of supply, etc., play as important a part in war as do armies; perhaps even more. 
All you have to do is look at what happened to Napoleon's army in Russia to see what happens to an over-extended and under-supplied army in hostile territory. The Russian winter almost alone destroyed them, and the wolves ate them, as they struggled back to France in retreat and abject defeat. 
Being logistics-minded, Grant and Sherman developed the plan by which Sherman, rather than meeting the slave driving Democrat forces making war in the North, would march across Georgia in the South, freeing slaves, burning fields, killing cattle, burning cities, tearing up railroads and destroying the ability of the armies of the south, fighting in the North, to supply themselves. The food Sherman didn't need to confiscate to feed his own troops and horses, he destroyed. 
Even if they could not destroy the enemy's will to fight, they could destroy the enemy's physical capability of fighting. That's what Grant and Sherman did, and that's how the Democrats, and slavery, were defeated in America's Civil War. 
War was only popular among the Democrats in the South so long as it was war being fought 'over there'. Being directly involved in the actual war being fought 'over here' was another story. War is hell, and nobody perfectly knows that fact until war involves them personally. 
And that's how the Democrats were defeated in the Civil War. 
Lincoln employed a reconstruction plan aimed at healing the wounds between North and South, and re-uniting the United Sates as the great nation, under the Constitution, that it was designed to be. But, Lincoln was assassinated, and the racist Democrat Vice President Andrew Johnson undid all of Lincoln's reconstruction plan and pushed racism against black people for all it was worth, as successor President to Lincoln. The Democrat Party was always racist, always anti-American, and still is. 
And here we are. 
Xi Jinping's Total War Against the USA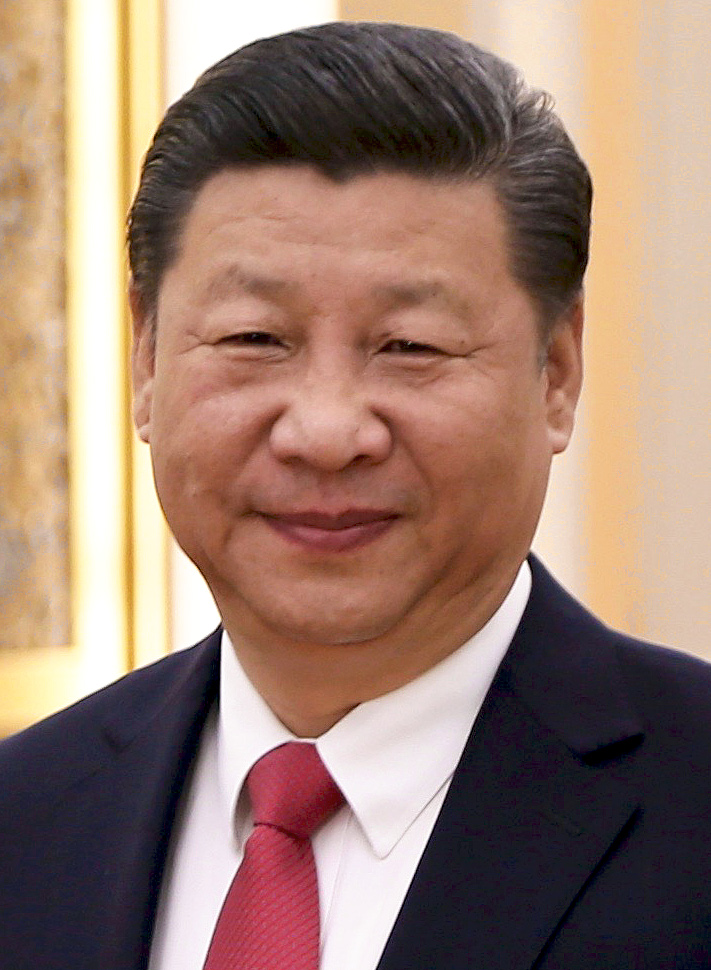 Xi Jinping and his CCP are waging Total War on the USA and on the rest of what was once known as the free world. It is being fought logistically rather than through military strategy, and it is being won. At the rate it is going, China might not ever even need to deploy any of it's own ever growing military; America is being destroyed from within by traitors. 
In concert with the Democrat Party, which became the Marxocrat Party, our Party-driven (not Constitution-driven) government has been going more and more Marxist, under the sedition of the Cultural Marxism movement originally instituted by Stalin, and now owned and operated by Xi Jinping. Many Republicrats were in on it. America's downfall is now being orchestrated by the anti-Constitution Unicrat Party. 
Republicrats-in-name-only who criticize President Trump as a "Divider" and insist that "the people want" a President who will unite us all are liars. 
We do not want a uniter; we want a divider. That's what we elected. 
President Trump ran his campaign promising to drain the swamp, that's what we elected him to do, that's what he started doing, and the Republicrats-in-name-only are a part of the swamp he was draining. 
We didn't elect him to unite us with traitors to America. We elected him to separate them from us. 
The Criminal Anti-American Biden/Harris Government
Anyone with eyes to see and ears to hear knows that everything the O'Biden Regime is is doing is anti-American and aimed at tearing America down. Every single thing. 
Just as one example, all of the 'unaccompanied' children now pouring across our border under the protection and accommodation of this regime were either bought, rented or kidnapped. Someone paid for them to be bought, rented or kidnapped. No thousands of unaccompanied children in the age range of four to twelve years old just spontaneously jumped up on their own, en masse, and decided to walk or find transport from central America to the USA on their own. 
If anyone on earth is making any profit at all off of all the illegal human trafficking, slave trade, sex workers, smuggling of drugs, weapons, bombs, money and other contraband, and infiltration of criminal cartel gang-members, Marxist spies and Islamic terrorists, etc., all coming across our southern border - you may safely bet that the current criminal O'Biden/Harris ruling regime in Washington DC is getting a cut of every bit of that action. 
The criminal O'Biden regime is not stopping it; quite the opposite. They are encouraging it, enabling it, protecting it, participating in it, censoring news about it and concealing it from the public.
They appear to be orchestrating it. It couldn't possibly be being done as it is without their deep criminal involvement and leadership. 
The O'Biden Regime is in bed with foreign criminal cartels and other players in multiple Islamo-Commie-Homo international organizations to bring all those illegal aliens and children into America, for the purpose of economically destroying America. Human traffickers, drug traffickers, contraband smugglers, terrorist infiltrators and Marxist organizations of every description are involved in organizing and paying for every bad thing that is happening to America, and it is all being done and gotten away with due to the deception, treachery and outright treason of many Americans in high and low places. 
All those 'in on it' big-shot politicians, and all those 'in on it' billionaires, and all those 'in on it' educational indoctrinators, and all those 'in on it' journalistic propagandists, think they will have some high place in the New World Order they are contributing to. 
However, if it comes to be, they will be Xi Jinping's footstools, but only so long as it pleases him to use them as footstools. Then, they will simply be no more. 

Xi Jinping smiles the smile of the ultimate evil conniver. 
---
---
The only thing Truth has going for Him in this world is us. 
The restoration of Truth = Reality in the hearts and minds of men is now totally dependent upon you and me; if we don't do it, it won't get done.
Sign the Letter to your Bishop, and make our Church Catholic again. 
Join Cardinal Burke's Storm Heaven Rosary Campaign.
Get behind President Trump, and make America Constitutional again. 
Pray for a strategic collaboration between Abp. Vigano and Trump.
=====
EENS:  Extra Ecclesiam Nulla Salus
(Outside the Church there is no salvation)


With fear and trembling, work out your salvation--Phil 2:12
Seek the Truth; Find the Way; Live the Life.
Please God, and Live Forever.
=====
Sarcastic Acronym Hover-Link Footnotes: For the convenience of those readers using devices that lack a mouse, these footnotes are provided for all webpages, in case any webpage contains any hover-links. (If you don't have a mouse, you can't "hover" it over a link without clicking just to see the simple acronym interpretation. Click any footnote link to see the acronym and a detailed explanation; "hover" the mouse over it just to see the simple interpretation.)
SLIMC1
Secularist Liberal Intellectual Media Complex
GESGOEAEOT2
Gradually, Ever So Gradually, Over Eons And Eons Of Time
PEWAG3
Punctuated Equilibrium's Wild-Assed Guess
TTRSTF4
Them There Real Scientifical-Type Fellers
TTRSPTF5
Them There Real Smart Perfesser-Type Fellers
TTRSJTF6
Them There Real Smart Journalistical-Type Fellers
SNRTACBT7
Surely No Right Thinking Adult Could Believe Today
STNSEACPB8
Surely Today No Serious Educated Adult Could Possibly Believe
WDN9
We Don't Know
BMDFP10
Baboons, Mongrel Dogs, Filthy Pigs and ...
HBAACOTE11
Human Beings Are A Cancer On The Earth
ACLU12
Anti-Christian Litigation Union
FLORMPORIF13
Flagrant Liar, Or, Mindless Parrot, Or, Innocent Fool
MEJTML14
Marxist Ends-Justify-The-Means Liar
IEJTML15
Islamic Ends-Ends-Justify-The-Means Liar
MPAV16
Marxist Principles And Values
WBESSWG17
Wise, Benign, Elite, Super-Scientific World Governance
TRMITM18
The Reason Man's In This Mess
IYI19
Intellectual Yet Idiotic
TTRSCBTF20
Them There Real Smart Catholic Bishop Type Fellers
IACMPVND21
Illegal-Alien-Criminal Marxocrat-Party-Voting Nation-Destroyers
PEJTML22
Palestinian Ends-Justify-The-Means Liar
PSYOP23
"Psychological Operation" Mind Trick
CDC24
Covid Developmentally Challenged
LGBTQ+25
Every Letter Represents A Serious Psychotic sexual Identity Disorder
[All Web Pages listed in Site Map by date-of-publication;
oldest at the top, newest at the bottom of the list.]

Culture=Religion+Politics;  Who Are We?  Vic Biorseth
The Brilliantly Conceived Organization of the USA;  Vic Biorseth
Return to the BLOG page
Return to the HOME PAGE
Subscribe to our Free E-Zine News Letter
Comment
Respond to this WebPage immediately below the last comment.
Or,
---
Language and Tone Statement

Please note the language and tone of this monitored Website. This is not the place to just stack up vulgar one-liners and crude rejoinders.  While you may support, oppose or introduce any position or argument, submissions must meet our high Roman Catholic and Constitutional American standards of Truth, logical rigor and civil discourse.  We will not participate in merely trading insults, nor will we tolerate participants merely trading insults.  Participants should not be thin-skinned or over sensitive to criticism, but should be prepared to defend their arguments when challenged.  If you don't really have a coherent argument or counter-argument of your own, sit down and don't embarrass yourself. Nonsensical, obscene, blindly & doggedly anti-Catholic, anti-American, immoral or merely insulting submissions will not be published here.  If you have something serious to contribute to the conversation, be prepared to back it up, keep it clean, keep it civil, and it will be published.  We humbly apologize to all religious conservative thinkers for the need to even say these things, but the Hard Left is what it always was, the New Leftist Liberals are what they are, and the Internet is what it is. 
"Clickbait" advertising links are not acceptable for posting here. 
If you fear intolerant Leftist repercussions, do not use your real name and do not include email or any identifying information.  Elitist Culturally Marxist Pure Authoritarians cannot and will not tolerate your freedom of speech or any opposition to their rigid authoritarian, anti-equality, anti-life, anti-liberty, anti-property, hedonistic, anti-Constitution, pro-Marxist, pro-Islam, anti-Catholic, anti-Christian, anti-Semitic, anti-male, sexist, pro-homosexual, anti-heterosexual, anti-white, racist, anti-Western, anti-American, Globalist, anti-Nation, blatantly immoral, totally intolerant and bigoted point of view. 
Copyrighted Material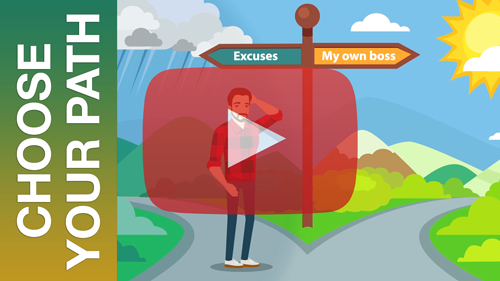 Solopreneur Opportunity Links, for a
Solo Build It WebSite