Site best viewed on a computer screen - not optimized for cell phones
Latest 50 articles published or updated here: BLOG (Web-Log) Page

Huge Leftist Political Projects to fix Problems that Don't Even Exist.
From Climate Change to Health Care to the AIDS Pandemic to LGBTQ+ Rights to Yankee Imperialism, they all grow Government, reduce Liberty and burn Treasure.
Vic Biorseth, Saturday, February 15, 2020
https://www.CatholicAmericanThinker.com/
Ever growing, spreading, advancing and evolving Cultural Marxism, which now owns and operates academia, education, arts, science, news media, publishing, entertainment and politics, through politics, always seeks to:
grow the government at the expense of citizen liberty;
fool and frighten the population into going along with the plan;
transform self-reliant citizens into dependents of the state;
redirect public attention away from what they are really doing;
spend the nation into economic ruin;
create the social chaos necessary for takeover of the nation. 
And in their minds they do these things for the nation's own good. 
They know what's good for the nation, and the people don't. See? 
We see this flawed thinking in microcosm when we look at the motivation behind Adam Schiff, Jerry Nadler, Nancy Pelosi, Eric Ciaramella, the Vindman brothers, Marrie Yovanovitch, Gordon Sondeland and others. They all thought they knew what American foreign policy ought to be, and that they were protecting it from President Trump, who did not, because he was not one of them. 
The super-elitist in-the-know crowd. The Obamunists and Clintonistas who ran the "Permanent Government" and felt the need to protect "proper" foreign policy from the duly elected President, who, Constitutionally, but not really, was supposed to set foreign policy. All previous Presidents listened to the Permanent Government, and ameliorated their own plans accordingly, but President Trump opposed all that, and dared to make his own foreign policy, as if that were the right thing to do or something. 
They had become so pumped up and accustomed to feeling important that jealousy took over, when Trump bypassed their foreign policies and went about establishing his own. He hurt their poor little feelings, and so they sneakily colluded to oppose not only Trump's foreign policies, but Trump, personally. 
Constitution?
What Constitution?
We don't need no stinking Constitution!
Most galling of all, Trump bypassed them all and actually sent Giuliani to investigate what they had been doing instead of going through proper deep-state channels and asking them all to investigate themselves. 
Why, what were they even there for, if not to steer the whole process? 
Climate Change: Life-dooming crisis, or political false alarm?
It is the most important crisis and challenge of our day, claim all the top Marxocrat and not a few Republicrat big-shot policy makers. Resolution of this nonexistent problem involves eliminating fossil fuel production, refinement and use, elimination of the internal combustion engine, the end of power plants and airplanes and cars, the wholesale holocaust of cattle and thus, the economic destruction of the USA alone, since no other nation on earth is going to totally go along with that incredibly stupid plan. 
But, the Left would have us know, it's a set-your-hair-on-fire life-threatening global emergency of epic proportions. It threatens all life on earth, with rising sea levels, floods of Biblical scope and an eventual boiling of the whole planet. The polar ice caps and the glaciers are all melting, the sea levels are rising, and you can almost see the first bubbles of the boiling of the oceans. And at this point, all we can do is slow it down, while we race to advance the technology that will allow us to colonize Mars to, for some reason, save the evil human race that did all this horrible stuff to the earth. 
Right. 
It's scientific. Paul Ehrlich, Rachel Carson and Al Gore all said so, and so does the entire Marxocrat Political Party say so today. Plenty of Republicrats know for certain that it is true. Why, books have been written about it, and documentaries have been produced about it, and warnings about it are being published and broadcast every single day. NOAA and NASA provide earth-temperature evidence for it and they, too, are panic stricken over it. 
Where is the actual hard scientific evidence supporting it?
Long, long lists of
TTRSTF4
,
TTRSPTF5
,
TTRSJTF6
, and even lots of
TTRSCBTF20
, who all agree, and sign their names to it, and insist that climate change is real, is really scientific, and not political.
And that's it. 
Scientific Consensus, they call it. No real evidence, but solid consensus. It has become science by Democracy; science done by numbers of qualified, credentialed or respected experts. People considered to be smart. But what they are agreeing to support is a conjecture; an educated or scientific guess. And unqualified acceptance of an untested and unproven beginning-point hypothesis. 
Get one or more of the most famous or well known (hero-worshiped?) experts to say it, and all the lesser ones all get on board as a simple matter of faith. It is, as a predominantly faith-based belief system, a quasi-religion. There is no real material science behind it, only belief. Friedrich Hayek coined the term Scientism to describe this corruption of science and its wholesale bypassing of the scientific method. 
Not only are all man-caused planet-dooming theories, including climate change theory, unproven, but every single prediction ever made regarding them have been proven false. From Paul Ehrlich and Rachel Carson all the way to modern-day Al Gore, every single "scientific" prediction they have made has failed to materialize on the date predicted. No exceptions. Every thing they have predicted has been proven to have been false over the passage of time.  
Climate Change is a Pure Political Stratagem aimed at the Eventual Assumption of Total Authoritarian Political Power.
They are pushing emergency big-government solutions to a problem that does not even exist. 
It is a lie. The whole thing is a political lie. The whole goal is the assumption of total political power over the nation, and over the world. A sufficiently terrified population will grant the State all the power it needs to save the population, however temporarily, from the fraudulent threat. See the Population Problem page and the Eco-Nazi page. 
Bottom line: It's all a political lie. There is nothing scientific about it. 
And even if it were true, it would take a Constitutional Amendment to do anything about it. Climate control, weather control, sea level control, global temperature control, etc., all, are out of Constitutional scope for the federal government to even legally address. None of these things are among the limited and enumerated powers of federal legislation, listed in Article One Section Eight.  
If the Congress cannot legislate it, it cannot become a federal law. If it cannot legally exist as law, the Executive branch cannot enforce it, and the Judiciary branch cannot adjudicate it. It would take the ratification of a new Constitutional Amendment to allow such a law to be legislated, signed into law and then enforced, and then, if and when needed, adjudicated. 
Except for the fact that the unconstitutional Political Parties that actually run the American government don't particularly pay any attention to the Constitutional limitations on the Constitutional government anyway. The Republicrat Party acts as though they never read the Constitution, and the Marxocrat Party acts as though the Constitution is something to be ignored or defeated and deleted.
President George Washington warned about the dangerous rise of Political Parties in his farewell address. And Political Parties began to assume unconstitutional power right after he left office; we touched on this in the Evil Partisan Party System page. 
Again, the Climate Change political hoax offers, on a screaming hair-on-fire emergency basis, big and ever bigger government emergency solutions to a problem that does not even exist in reality. It's all a lie. 
And that makes it a quite typical Marxocrat Party political agenda item. 
One last question regarding the Climate Change non-problem:
Do you see the climate or climate control listed in Article One Section Eight, among the limited and enumerated powers of federal government authorizing legislation of any federal law?
That's funny, neither do I. 
How did Health Care become a "right"? 
It's a need, but not a right. Just like food; just like water; just like air. If the Marxocrats begin to proclaim food to be a legal citizen right, does that then require the federal government to supply food to everyone? 
We should have asked the same question about health care a long time ago. Health care, medical practice, medicines and pharmaceuticals are not among the limited and enumerated legislative, enforcement and adjudicative powers of the federal government listed in Article One Section Eight of the Constitution. That means the President, the Congress and the Supreme Court have no legal business even addressing those subjects in law, short of passing a Constitutional Amendment to do so. 
Of course, that hasn't stopped them so far. 
America was a whole lot healthier before the government started interfering with health care. The problem actually began in the private sector, with health care insurance. Once health care insurance companies began, under the impetus of union-employer negotiations, developing the employer-paid health care insurance for employees system, the writing was on the wall.
Employees of large companies became dependent upon that employer-paid health insurance. That was the beginning of the end of reasonable health care costs. 
Overall health care was better and cheaper before employers started paying employees in "benefits" such as health care rather than in money. Employees had more money and medical care was much, much cheaper. There is no reason it could not go back to a similar situation. If employers dropped benefits and increased pay, medical insurance would either immediately change rate structures to sell to employees rather than employers, or go out of business. The ensured would own the policies, which is as it always should have been. 
At the same time, getting much of the bureaucracy out of the way, the price of medicine and medical practice itself would go radically down, and a lot of people would no longer even need health care insurance except for catastrophic insurance. 
As pointed out in the Socialized Medicine Pages, proper and affordable health care in America will only be restored when we
get the government out of it completely;
get employers to stop providing it;
eliminate the "billing code" system now tyrannically ruling all American medical practice;

make all health care insurance insurance policies, including group policies, pay all claims to the insured - the patient - and not to the practitioner;




when a catastrophic claim is made, the policy goes into payment mode with premium requirements suspended until the catastrophic situation is ended.
Insurance companies would then be competing for clients from the citizenry rather than the health care corporations, with premiums that must be affordable by the masses. 
Three things will then happen: Insurance premiums will go radically down under fierce competition between health insurance companies that do not want to go out of existence; actual medical costs will drop like a rock, and the practice of medicine will again move back toward being a well paying profession and individual business, rather than just another form of major corporate employment. 
Obamacare was unconstitutional on its face, and everyone who can read the Constitution should know it. American health care is now such a tangled legal nightmare that it probably cannot be undone suddenly without harming a lot of people. But it should be undone, as quickly as reason allows. 
National health care is another "problem that does not exist", but in the unconstitutional and therefore illegal process of fixing it, it has been made into a problem that does exist. 
Say thank you to the Marxocrat Party for fixing it, and to the Republicrat Party for not stopping it. Working together, they fixed it good. National health care is a problem that shouldn't exist, once didn't exist, but came to be through the osmosis of growing corporate and union greed, and came to be capitalized on and grown into a monster by Leftist politics. 
One last question regarding the health care non-problem:
Do you see the health care, medical practice, pharmaceuticals or any kind of insurance listed in Article One Section Eight, among the limited and enumerated powers of federal government authorizing legislation of any federal law?
That's funny, neither do I. 
How the Infectious AIDS hoax set the world's hair on fire.

HIV has no symptoms; therefore, HIV is not even a disease. 
HIV has not been and cannot be shown to cause AIDS.
AIDS is a disease with symptoms, but it is not infectious.
These scientific facts have been elaborated upon in the HIV=AIDS=DEATH Hoax and in the Homo-Nazi page. It's a Leftist hoax aimed at creating a hero-image of homosexuals through pity; your are supposed to feel such pity for the poor homos infected with AIDS that you overlook their sin and their perversion, even to the point of denying that it is sinful and that it is in any way perverse. 
It worked with a lot of people, but it didn't work here. First of all, AIDS isn't even infectious. HIV is, but then, HIV is not a disease of any kind, and does not "evolve" into AIDS. AIDS is indeed a disease, but it has nothing to do with HIV and it is not infectious. The interesting thing about this hoax is the fact that AIDS itself has nothing to do with homosexual acts, or any sexual acts. It isn't what it is advertised to be. 
The worst aspect of the hoax is how it induced doctors to kill patients by inducing AIDS in perfectly healthy HIV-infected people, by dosing them with the bone-marrow toxin AZT. It was wrongly supposed to be a drug that would cure HIV. Instead, it induced the symptoms of AIDS, causing patients to waste away and die in the classic manner of AIDS victims. 
The same symptoms witnessed in opium dens for centuries.

The details are in the HIV=AIDS=DEATH Hoax page, but also mentioned in AZT Poisoning and in AZT Bone Marrow Toxin. Don't just take my word for it; there are plenty of sources backing this up. Here are some:
Fumento's Myth of Heterosexual Aids shows how the Hetero-AIDS story was fabricated by the MSM for sensationalism and by our Public Health officials for money, power, and growth of their bureaucracies.
Rethinking AIDS by Fumento- Question: Where's the empirical evidence for any link between HIV and AIDS? Answer: There isn't any. And there never was.
Duesberg's Inventing The AIDS Virus provides the scientific evidence debunking the complete Socio-Political-Scientistic myth of 'infectious' AIDS. A Virologist discusses the non-viral nature of AIDS.
Infectuous AIDS by Duesberg. A purely scientific approach to Infectuous AIDS shows, with unimpeachable scientific evidence, that IT DOESN'T EVEN EXIST.
AIDS by Duesberg & Yiamouyiannis. As the jacket says: The good news is HIV doesn't cause it. The bad news is that 'recreational drugs', and medical treatments for AIDS, like AZT, do indeed cause it.
John Lauritsen's Poison By Prescription documents the absolute toxicity of AZT to bone marrow and to the immune system. This is a MUST READ for anyone diagnosed with AIDS, or with infection from the perfectly harmless HIV retro-virus. Your "treatment" can kill you.
What we have here is a classic example of how a government resolution to a problem that does not even exist can kill people. 
One last question regarding the HIV and AIDS non-problem:
Do you see the HIV or AIDS listed in Article One Section Eight, among the limited and enumerated powers of federal government authorizing legislation of any federal law?
That's funny, neither do I. 
LGBTQ+  legal and social "Rights": Where did they come from?
A pervert has a "right" to be a pervert? What an idiotic idea. How is it that homosexuals are today seen to have a right to be homosexual, and yet, simultaneously, non-homosexuals are denied the right to even refer to a homosexual as a homosexual, or to a pervert as a pervert? 
This is a severe restriction if not an actual overturning of First Amendment free speech and free press. Homos today can taunt us and flaunt their perversions in front of us all they want to, with public parades and celebrations of their condition, but we are restricted, not only from criticizing them in any way, but we are restricted even from referring to them or calling them what they actually are. 
American government at all levels agrees with this stupidity. The Congress, and the courts, all up and down the line, agree with it. Call a queer a queer, and you might be charged with a hate-speech crime. Refuse to cater a queer wedding, or to bake a queer wedding cake, and you might be sued out of business and legally driven into poverty. 
In America, being homo is celebrated today; it can make you a celebrity; if you are already a celebrity, it will enhance your celebrity status. Outing yourself as a homo these days adds a totally false but almost universally embraced "hero" aspect to your own unique persona, whatever else that persona may be. 
This is not social progress, but regress, back to that the social depravity and cultural degeneration of Sodom and Gomorrah. 
And, of course, the Marxocrat Party sponsors this filth, not only defending it, but growing it and expanding it, and putting it in charge of every aspect of our culture that it can be put in charge of. 
We cannot even get away from it. It's all over the TV, it's in movies, it's in politics, it's in journalism, it's actually the dominating force in the now thoroughly corrupted Roman Catholic ruling hierarchy of Bishops and it has at least the tacit blessing of the current Pope (Anti-Pope?) Francis. 
What do Pervert-Rights have to do with our Government?
How did it ever come to be that the lack of popular social acceptance of sexual deviancy and perversion was seen to be a problem worthy of federal government action, or any government action? How was it even seen to be a "problem" worthy of resolution, by anyone? 
Through the activism of Cultural Marxism's educationally prepped, Sorosian funded, Alinskyian organized, Marxocrat Party's voter-base splinter-group we call the Homo-Nazi Movement's political action, that's how. One of Marxocratism's multiple "disenfranchised", "oppressed", "victim-groups" that blames America, Western civilization, Christianity and Judaism for their phony victim-hood. 
What this particular anti-American Leftist activism promotes, quite successfully as it turns out, is the idea that perversion is normal, and not perverse, and the rest of us need to stop thinking about it as being anything other than natural and normal. Thought control. We need to get our minds right. 
At the same time, the Homo-Nazi Movement insists that sodomy is moral, and that calling sodomy immoral is now what is immoral. And that active homosexuality is not sinful, but calling active homosexuality sinful is now what is sinful. Don't laugh; most Catholic Bishops have been recruited into this stupidity, and many if not most of them are an actual active part of the Homo-Nazi Movement, proactively promoting homosexual sin, even as they participate in it themselves. 
That's the state of the Church, under Pope (Anti-Pope?) Francis; but what about America?
If you're as old as I am, you can remember when America used to be called and recognized by all as being a Christian nation. That was then and this is now. Revealed Truth does not change. The Old Testament still says what it said 5,000 years ago. The New Testament still says what it said 2,000 years ago. 
If you call yourself a Christian, go look at Rom 1:24-27, 1 Tim 1:8-11, 2 Pet 2:4-10, Jude 1:5-8, 1 Cor 6:9-10 in the New Testament. Note that they still say what they said when they were first written. The Word does not change. Sly interpretations change, opinions of men change, ways to get around the rules change, but the the Word remains forever unchanged. The Words that went forth from His mouth will return to Him uncorrupted.
When we have a supposedly representative government that forces us, by law, to not discriminate against open homosexuals in hiring, business or any form of association or cooperation, then we are no longer a Christian nation. Nor can we be called a Jewish nation. For our once but no more "representative" government will have joined with the World, against God. And the government is the nation. 
We get the government we deserve. 
Can it possibly get any dumber or any more evil than blessing and welcoming and encouraging and not shunning active homosexuality?
Well, yes, as a matter of fact, it can. 
In LGBTQ+, L, G & B are Homo, but T, Q and + don't even exist. 
There are only males and females. There are only XX and XY human chromosome pairs. Even the hermaphrodite is either XX or XY. There is and can be no such thing as a "trans"-sexual. No matter what anyone thinks about it, no matter how anyone feels about it, no matter how emotional anyone gets about it, no matter how anyone was falsely educated in it from Kindergarten on, the facts are the facts. 
Transsexualism is a political invention of the Left aimed at social chaos. 
So how did we ever come to have legal protections established in social rules and even in law for transsexuals, when transsexuals do not even exist in reality? 
By having elected representatives who are either extremely stupid, extremely evil, or both. 
The homosexual condition is and always has been a psychiatric sexual identity disorder; a psychosis. Most homosexuals were made to be homosexual by having homosexuality imposed upon them by someone older or more powerful. These days, even more homosexuals are being made homosexual through formal education, which teaches it, popular entertainment that champions it, and through social pressure from an ever increasingly homo-friendly and homo-encouraging secular society. 
And, of course, the Marxocrat Party. 
Homosexuals seek to experience sexual gratification in perverse ways. That's all they are, and that's what they do. Everything else is just dressing to cover those facts up. They have feelings and they have emotions, like everyone else, but, they are perverse. They confuse love with lust, pure and simple. Do not expect someone with a homosexual psychosis to properly explain love or marriage or family or normalcy to you, because their psychosis perverts all those things in their minds. 
Homosexual activism encourages them, as well as normal people who are activists, to convince you that their psychotic view of the world is the correct, normal and natural one, and yours is the one that is perverse. It is a recruitment drive. 
And now that homosexual recruitment drive has expanded to trick young minds into the transsexual perversion; to struggle to "determine" what their true "gender" might be, today. And then again maybe tomorrow. 
One last question regarding the LGBTQ+ "Rights" non-problem:
Do you see the any of the LGBTQ+ perversions listed in Article One Section Eight, among the limited and enumerated powers of federal government authorizing legislation of any federal law?
That's funny, neither do I. 
The Intolerance of those who claim to oppose Intolerance.
Leftists of every description, with professional teachers and University professors in the lead, love to emote on the air and/or in print about how we all need to empathize with and be more accepting of the Transsexuals among us, lest they feel unwelcome, marginalized and outcast. After all, it's not their fault they are whatever they are today. We all need to make the effort to find out what their preferred pronoun is and show them how we are accepting and welcoming and blessing of them we are. We all need to make an effort to understand them. 
See how it works? They work overtime to funnel normal people into suffering a psychiatric sexual identity crisis, and then they work overtime to get the rest of us to "recognize" that purposely induced psychosis as being "normal", and just accept it and treat it as if it actually were normal.  
And that's how it grows. 
It may be true that it is not their victim's fault that they have been perverted, but it's not our fault either; speaking just for me, I'm not getting on that band wagon. There are too many people on it now. 
And that decision, that attitude, makes me the only one who is not to be tolerated today. Those who demand of me that I not only tolerate, but also bless sexual perversion, are absolutely intolerant of me because I will not do it. So be it. 
I will not pretend that what is untrue is true or what is unreal is real. Nor will I pretend that what is abnormal is normal, or that what is sinful is not sinful. 
The darlings of the Lavender Mafia such as Father James Martin and Bishop Robert Barron can preach their phony theologies involving the "beauty" of homosexuality, and the "super inclusiveness" of God's love for all men, but I ain't buying it. They can say "be nice to all the sodomites and all the Satanists you meet, because you're going to meet a lot of them, or even all of them, in heaven" all they want to. I still ain't buying it. 
If that makes me the intolerable homophobic rigid Catholic traditionalist in their evil eyes, then so be it. It is not them I seek to please. 
---
The only thing Truth has going for Him in this world is us. 
The restoration of Truth = Reality in the hearts and minds of men is now totally dependent upon you and me; if we don't do it, it won't get done.
Sign the Letter to your Bishop, and make our Church Catholic again. 
Join Cardinal Burke's Storm Heaven Rosary Campaign.
Get behind a President Trump and a Vice President Donald Trump Jr, and make America Constitutional again. 
Pray for a strategic collaboration between Abp. Vigano and Trump.
=====
EENS:  Extra Ecclesiam Nulla Salus
(Outside the Church there is no salvation)


With fear and trembling, work out your salvation--Phil 2:12
Seek the Truth; Find the Way; Live the Life.
Please God, and Live Forever.
=====
Sarcastic Acronym Hover-Link Footnotes: For the convenience of those readers using devices that lack a mouse, these footnotes are provided for all webpages, in case any webpage contains any hover-links. (If you don't have a mouse, you can't "hover" it over a link without clicking just to see the simple acronym interpretation. Click any footnote link to see the acronym and a detailed explanation; "Hover" the mouse over it just to see the simple interpretation.)
SLIMC1
Secularist Liberal Intellectual Media Complex
GESGOEAEOT2
Gradually, Ever So Gradually, Over Eons And Eons Of Time
PEWAG3
Punctuated Equilibrium's Wild-Assed Guess
TTRSTF4
Them There Real Scientifical-Type Fellers
TTRSPTF5
Them There Real Smart Perfesser-Type Fellers
TTRSJTF6
Them There Real Smart Journalistical-Type Fellers
SNRTACBT7
Surely No Right Thinking Adult Could Believe Today
STNSEACPB8
Surely Today No Serious Educated Adult Could Possibly Believe
WDN9
We Don't Know
BMDFP10
Baboons, Mongrel Dogs, Filthy Pigs and ...
HBAACOTE11
Human Beings Are A Cancer On The Earth
ACLU12
Anti-Christian Litigation Union
FLORMPORIF13
Flagrant Liar, Or, Mindless Parrot, Or, Innocent Fool
MEJTML14
Marxist Ends-Justify-The-Means Liar
IEJTML15
Islamic Ends-Ends-Justify-The-Means Liar
MPAV16
Marxist Principles And Values
WBESSWG17
Wise, Benign, Elite, Super-Scientific World Governance
TRMITM18
The Reason Man's In This Mess
IYI19
Intellectual Yet Idiotic
TTRSCBTF20
Them There Real Smart Catholic Bishop Type Fellers
IACMPVND21
Illegal-Alien-Criminal Marxocrat-Party-Voting Nation-Destroyers
PEJTML22
Palestinian Ends-Justify-The-Means Liar
PSYOP23
"Psychological Operation" Mind Trick
CDC24
Covid Developmentally Challenged
LGBTQ+25
Every Letter Represents A Serious Psychotic sexual Identity Disorder
[All Web Pages listed in Site Map by date-of-publication;
oldest at the top, newest at the bottom of the list.]

Culture=Religion+Politics;  Who Are We?  Vic Biorseth
The Brilliantly Conceived Organization of the USA;  Vic Biorseth
Return to the BLOG page
Return to the HOME PAGE
Subscribe to our Free E-Zine News Letter
Comment
Respond to this WebPage immediately below the last comment.
Or,
---
Language and Tone Statement

Please note the language and tone of this monitored Website. This is not the place to just stack up vulgar one-liners and crude rejoinders. While you may support, oppose or introduce any position or argument, submissions must meet our high Roman Catholic and Constitutional American standards of Truth, logical rigor and civil discourse. We will not participate in merely trading insults, nor will we tolerate participants merely trading insults. Participants should not be thin-skinned or over sensitive to criticism, but should be prepared to defend their arguments when challenged. If you don't really have a coherent argument or counter-argument of your own, sit down and don't embarrass yourself. Nonsensical, obscene, blindly &doggedly anti-Catholic, anti-American, immoral or merely insulting submissions will not be published here. If you have something serious to contribute to the conversation, be prepared to back it up, keep it clean, keep it civil, and it will be published. We humbly apologize to all religious conservative thinkers for the need to even say these things, but the Hard Left is what it always was, the New Leftist Liberals are what they are, and the Internet is what it is.
"Clickbait" advertising links are not acceptable for posting here. 
If you fear intolerant Leftist repercussions, do not use your real name and do not include email or any identifying information.  Elitist Culturally Marxist Pure Authoritarians cannot and will not tolerate your freedom of speech or any opposition to their rigid authoritarian, anti-equality, anti-life, anti-liberty, anti-property, hedonistic, anti-Constitution, pro-Marxist, pro-Islam, anti-Catholic, anti-Christian, anti-Semitic, anti-male, sexist, pro-homosexual, anti-heterosexual, anti-white, racist, anti-Western, anti-American, Globalist, anti-Nation, blatantly immoral, totally intolerant and bigoted point of view. 
Copyrighted Material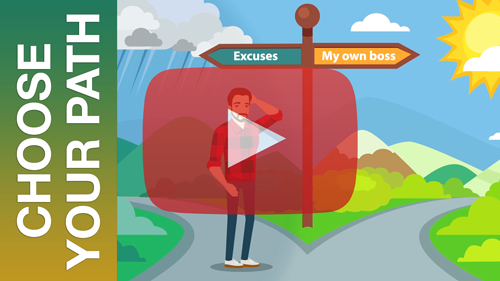 Solopreneur Opportunity Links, for a
Solo Build It WebSite