Site best viewed on a computer screen - not optimized for cell phones
Latest 50 articles published or updated here: BLOG (Web-Log) Page

Stupid Political Arguments: False Premises and Talking In Circles.
Presenting the stupid political arguments of our Marxist Democrats, always initiated and publicly argued for them by their News Media.
Vic Biorseth, Thursday, April 23, 2015
https://www.catholicamericanthinker.com/
Marxocrat Party political candidates for office often remain aloof and untouched by the sound and fury of the contest.  The reason is that their almost totally owned "Journalists" do most of their real work of political argumentation for them.  They put forth the main Marxist arguments, which are to say, the anti-Constitution and anti-American Ethos arguments, by ad hominem attacks on Republicrat Party opponents.  And our Republicrats almost always accept the false premises of the arguments and begin nuancing and detailing their positions, arguing in circles, getting way off message, and wasting time and energy on foolishness.  All while being demonized in the public eye. 
No one is straight forward and honest in these arguments, on either side. 
But if you look at the root of all of the Marxocrat positions, the bases of all their arguments, you find the same root, always.  What they argue against is the family (pro-contraception; pro-abortion; no fault divorce; pro-homosexuality), the Judeo-Christian American Ethos (public expression or exercise of religion), Constitutional Legislation (new law created by Executive action, Bureaucratic Regulation, case law adjudicated Legal Precedent), Constitutional Limitation (federal law or regulation addressing climate, sexuality, fuels, diet, etc.), violation of Constitutional Rights (religion, speech, press, assembly, association, privacy, property, gun ownership, gun ownership transfer, what we choose to buy) - the single root of all of these positions will be found in Karl Marx's Communist Manifesto. 
Look especially, but not exclusively, at the Pillars of Communism within the Manifesto.  And examine the Communist Goals of Subversion, which all true Communists, who are not running for office in America, are quite open about.  Then, you will have examined the current foundation and purpose of our Marxocrat Party.  It may have started out as the pro-slavery, anti-American, let's-start-a-new-slavery-nation Party of Jefferson Davis, but now it has morphed from that, through the Party of Segregation Forever!, and right on into the anti-American Party of Karl Marx.  Hate, and the feeding of hatred, is a Marxocrat identifier. 

The Marxocrat Party Platform is today indistinguishable from Marxism.  It may have been modified and brought up to date by newer stratagems born of the newer "Progressive" variant of Marxism, from the likes of Woodrow Wilson, FDR, Saul Alinsky, Cloward and Piven, etc., but it is still, and quite clearly, anti-Christian, anti-American, anti-Constitution, flat out pre-revolutionary Marxism.  But nobody ever points that out. 
Why? 

We've already talked about our current absolutely stupid foreign policy positions, ranging from Ron Paul style Total Isolationism all the way to the newer Obamunist Come Destroy Us, We'll Help You policy.  From suicidal stupidity to treason, with few, if any, discernible reasonable positions in between. 
What still needs to be addressed is how the Marxist position arguments, for the last hundred years, always gain political ground in our once upon a time anti-Marxist government.  The pro-Constitution candidates are always kept busy with nonsense - extraneous issues, ad hominem attacks, defending themselves and arguing in circles.  The pro-Constitution arguments, most often, are not even made. 

Many will argue that FDR's contribution to turning the American government Marxist was the greatest, due to his successful creation of economic time bombs like Social Security and Fannie Mae, his creation of numerous vast, extra-Constitutional Administrative Bureaucracies ("Soviets") with regulating authority and his government assumption of legal control over private wages and income, and private business revenues and profits. 
But it was Wilson who first got the Marxist ball rolling in American government, with three really big pro-Marxist, anti-Constitution advances.  And they were:
Passage and signing of the Federal Reserve Act of 1913, establishing the FED, a central bank controlling private credit, finance, interest rates and money availability, as per the Communist Manifesto. 

The ramrodding of Amendment XVI, enabling the government to establish taxes, including progressive taxes, on private income, as per the Communist Manifesto.  
The ramrodding of Amendment XVII, thoroughly politicizing the Senate, moving America away from being a Constitutional Republic, and toward becoming a simple Democracy. 

I submit that the worst of these, from a Constitutional perspective, is the last.  It is the most damaging, long term, because it turned our Upper House, which was supposed to be above politics, into just another popularly elected body, distracted by periodic political contests, and preoccupied with constituent wishes, rather than the wishes of their duly elected State Governments. 
The Senators, prior to Amendment XVII, were appointed by their state governments, to represent their states; not the voters of their states, but the states themselves.  They were supposed to be above politics; statesmen rather than politicians.  "Ambassadors" from the states to the federal government, if you will, with equal power to the House in the legislation of law, and with the added power of advice and consent to foreign treaties, appointments to the Supreme Court, appointments of Ambassadors, and other appointments to high office.  Always considering the needs of their individual states, and subject only to appointment and recall from their dully elected state governments. 

Now, American Senators are mere politicians, preoccupied with political contests, political Parties and political fund raising.  Amendment XVII moved America closer to simple Democracy and away from the original Constitutional design of the Framers.  Why is that bad? 

Democracy is the road to socialism. --Karl Marx.
Democracy is indispensable to socialism. --Vladimir Lenin.
Way back to slightly after the Civil War, Alexis de Tocqueville warned us of how we would most likely meet our national demise.  His warning was that our Republic would exist only until Congress discovered that it could bribe the voters with the public's own money.  It would then begin to move toward making the Republic into a simple Democracy.  And that a Democracy cannot permanently exist; it must collapse upon itself eventually. 

A democracy cannot exist as a permanent form of government.  It can only exist until the voters discover that they can vote themselves largesse from the public treasury.  From that moment on, the majority always votes for the candidates promising the most benefits from the public treasury with the result that a democracy always collapses over loose fiscal policy, always followed by a dictatorship.  The average age of the world's greatest civilizations has been 200 years. --Tocqueville

Politicians who seek to move America more toward being a Democracy - by abolishing the Electoral College, for instance - are actually moving us inevitably toward the eventual collapse of America and Marxist revolution aimed at by the Marxocrat Party and their obedient partners-in-crime who form our News Media, education system and entertainment industry.  Most of whom, in all probability, are Marxists of the ignorant Useful Idiot variety rather than the Machiavellian traitor variety.  They simply are not smart enough to see where this is going. 

But all of the stupid political arguments being made today revolve around the stupidly feared "Social Conservative" positions on issues involving Judeo-Christian and natural morality.  The Secularism movement has made such progress that today Christians are held to be superstitious, backward flat-earthers and climate-deniers, and their arguments are held to be untenable in today's enlightened environment.  Again, as we saw them do in the Stupid Foreign Policy treatment, the Libertarians here join in with the moral degenerates in helping to destroy our national moral standard, whether knowingly or otherwise. 
The Libertarian position holds that there is not or there should not be a common moral standard for everyone in any society, including the Judeo-Christian moral standard of Western Civilization.  What someone else thinks is right or wrong should not be imposed upon someone else with another standard.  So, such things as drug use, or homosexual marriage, etc., are, to them, acceptable to be established in law.  Libertarians are simply not smart enough to know that the steady moral degradation of their own culture will certainly have an adverse affect on them and on their progeny. 
If it doesn't affect them personally or immediately hurt them in any way, they will allow it, and even welcome it and bless it.  They thereby reveal that they, or many of them, are not the Christians that they publicly advertise themselves to be.  Libertarians live according to Practical Atheism, in which they live and act exactly as if they were atheists, regardless of whatever faith they may publicly profess.  They will publicly condone if not bless that which their own Scripture condemns. 
Like Jesus, they "go to the sinners"; unlike Jesus, they do not call sinners to repentance and conversion, but remain in their close company, and, by their seeming acquiescence, cooperate in the advance of sin and evil in the larger culture.  All that is required for the advance of evil is for good men to not oppose it; which is to say, for good men to no longer be good men. 
Sodom and Gomorrah did not become the abominations that they were all at once.  It happened little by little, by advancing and not being opposed.  Modern American culture is now following suite.  If a man tolerates open, blatant, scandalous Sodom-ites and Gomorrah-ites in his company, in his house, at his table, in the presence of his children, then he should not be publicly pretending to be a practicing Jew or a practicing Christian, of any variety whatsoever.  The Scriptures have not changed, and God has not moved.  Good and evil still exist.  We stand in one or the other.  Very simple; nothing to it. 

Homosexual Marriage, like the Unlimited Abortion that preceded it, like the Artificial Contraception that preceded that, is a direct Satanic attack on nature itself, as well as on the normative family - it is an attack on the primal social unit, upon which healthy, civilized society is built.  It is an attack on Human Population, among civilized societies.  And human population is only a problem for Dictatorships, where every human being is another non-producing, completely dependent mouth to feed, a drag on the economy and thus a problem for government.  But, in our American used-to-be Constitutional Republic, every human being was a blessing to his government, as liberated, wealth-producing, government-revenue producing, Human Capital.  An Investment.  Very Valuable to government. 
Note well that all of the so-called "Social Issues" currently demonized in pop-culture, which "Conservative" candidates and voters are constantly warned to avoid at all costs, all violate both Nature and Natural Processes, and, not coincidentally, the Word of God.  No exceptions. 

This ungodliness, this social acceptance if not embracing and celebrating clear immorality and clear opposition to nature is destructive of civilized society.  Civilization itself is at stake here.  American citizens who declare themselves to be "economic conservatives, but not social conservatives" are destructive of decent civilized society by their own living example to their own children and to all other observers.  They say that such things are OK with them.  Libertarians and others who declare either support for or neutrality toward opposition to nature and to God's Word, knowingly or otherwise, contribute mightily to the steady destruction of decent human civilization. 
Here's the interesting thing in all of this:  the Framers who wrote, argued and ratified the Constitution, all of whom were both economic and social conservatives, never even mentioned any of the "social issues" in the Constitution.  High morality was just assumed; it never occurred to them that anyone would ever purposely use artificial contraception, or willingly abort a child, or socially welcome public displays of open homosexuality in polite society or among the citizenry. 
None of these sins are listed in Article One Section Eight of the Constitution.  Thus, they are out of scope for federal law.  Congress is not free to legislate federal law concerning them one way or another.  And Congress never did. 
The most stupid of all the stupid political arguments - almost - is the Leftist argument that says that we Constitutionalists are seeking to impose our "morality" on the whole nation through federal law.  Note that I said almost.  There is one argument that is even more stupid than that; it is the argument that isn't even made by Constitutionalist candidates.  The argument that should be made, but isn't, is that the Leftist argument is 180 degrees out of phase; the exact opposite is true.  Those who support the perversion of nature and the violation of all civilized morality are the ones seeking to legally impose their blatant immorality upon the whole of the nation.  Unconstitutionally. 
Not through the Constitutional legislative route, but through establishing legal case law precedent, in cases that, according to the Constitution, no federal court should even be considering for adjudication in the first place.  They get the courts to violate the Constitutional limitations on federal government, and set legal precedents that, in effect, create new law, in direct violation of the Constitutionally established sole authority of the Congress to make new law. 
Then, with the aiding and abetting of their Media, they turn the argument around and accuse those who oppose their anti-Constitution efforts.  They falsely accuse us of trying to impose our respect for nature and our love of Christian morality on the whole of this supposedly, or used-to-be, Christian nation.  An obvious lie. 
All of the feared so-called social issues are matters of community standards, to be regulated, if at all, at state or local jurisdictions.  None of them are federal issues to begin with.  The effort is being made to establish them in the collective psyche as "rights" comparable to the civil rights of the Declaration, or of the Bill of Rights.  But they all defy nature; if they are not natural, like those in the Declaration and those in the Bill of Rights, then they most certainly are not universal civil rights of all men. 
False education, indoctrination and propaganda will not change the reality of the social issues.  The struggle to advance evil goes on at all levels, but the real goal is federal law, even while the champions of evil falsely accuse the Constitutionalists of doing what they themselves are doing.  Legally imposing their will upon us.  In direct violation of the Constitution. 
Repealing Roe v Wade, or declaring it Unconstitutional and Null, for instance, would not somehow make abortion illegal.  It would stop the federal government from overriding state and local law that does not involve or violate the Constitution.  It would be the same with the repeal or nullification of gun laws, or the repeal or nullification of religious interference laws, or anything else. 
But, the Marxocrat Media Journalists who interview Constitutionalist candidates, and who "moderate" political debates in favor of their Marxocrat masters, will ask questions like, "Do you oppose contraception?", or, "Do you deny Climate Change?", or, "Would you attend a gay wedding?", or, "Do you believe people are born gay?", etc., etc., etc.  And the candidate will begin to answer by accepting the premise, and begin arguing in circles, defending himself, getting way, way off message, and staying there. 
When he should be attacking, directly, openly and loudly.  Challenging the original premise, and pointing out the open fraudulent claims.  Pointing out the obvious political position of the journalist or the Marxocrat, which is championing falsehood, championing opposition to nature and championing pure unadulterated evil.  And that is not a false premise. 
Here's the thing about such journalists and other Marxocrats:  They lie. 
None of these issues are scientific.  Not one bit of any of it.  None of it is or can be backed up with any empirical evidence or scientific proof of any kind.  The original lie of it should become the real and only emphasized topic of ongoing argument. 

Is there any real Constitutionalist candidate out there who will speak clearly and openly about this? 
A whole nation of voters, betrayed by both Political Parties, disgusted by "bi-partisan" treachery, is eager to respond. 
His will be done. 

=====
Sarcastic Acronym Hover-Link Footnotes: For the convenience of those readers using devices that lack a mouse, these footnotes are provided for all webpages, in case any webpage contains any hover-links. (If you don't have a mouse, you can't "hover" it over a link without clicking just to see the simple acronym interpretation. Click any footnote link to see the acronym and a detailed explanation; "Hover" the mouse over it just to see the simple interpretation.)
SLIMC1
Secularist Liberal Intellectual Media Complex
GESGOEAEOT2
Gradually, Ever So Gradually, Over Eons And Eons Of Time
PEWAG3
Punctuated Equilibrium's Wild-Assed Guess
TTRSTF4
Them There Real Scientifical-Type Fellers
TTRSPTF5
Them There Real Smart Perfesser-Type Fellers
TTRSJTF6
Them There Real Smart Journalistical-Type Fellers
SNRTACBT7
Surely No Right Thinking Adult Could Believe Today
STNSEACPB8
Surely Today No Serious Educated Adult Could Possibly Believe
WDN9
We Don't Know
BMDFP10
Baboons, Mongrel Dogs, Filthy Pigs and ...
HBAACOTE11
Human Beings Are A Cancer On The Earth
ACLU12
Anti-Christian Litigation Union
FLORMPORIF13
Flagrant Liar, Or, Mindless Parrot, Or, Innocent Fool
MEJTML14
Marxist Ends-Justify-The-Means Liar
IEJTML15
Islamic Ends-Ends-Justify-The-Means Liar
MPAV16
Marxist Principles And Values
WBESSWG17
Wise, Benign, Elite, Super-Scientific World Governance
TRMITM18
The Reason Man's In This Mess
IYI19
Intellectual Yet Idiotic
TTRSCBTF20
Them There Real Smart Catholic Bishop Type Fellers
IACMPVND21
Illegal-Alien-Criminal Marxocrat-Party-Voting Nation-Destroyers
PEJTML22
Palestinian Ends-Justify-The-Means Liar
PSYOP23
"Psychological Operation" Mind Trick
CDC24
Covid Developmentally Challenged
LGBTQ+25
Every Letter Represents A Serious Psychotic sexual Identity Disorder
[All Web Pages listed in Site Map by date-of-publication;
oldest at the top, newest at the bottom of the list.]

Culture=Religion+Politics;  Who Are We?  Vic Biorseth
The Brilliantly Conceived Organization of the USA;  Vic Biorseth
Return to the BLOG page
Return to the HOME PAGE
Subscribe to our Free E-Zine News Letter
Respond to This Article Below The Last Comment

Comment
Respond to this WebPage immediately below the last comment.
Or,
---
Date:  Fri Apr 24 21:13:54 2015
From:  Lori
Email:   l.baxter@sbcglobal.net
Location:  Carmel/IN/USA
Comment: 
You forgot to mention that we've been betrayed firstly by the Church leaders who have stayed silent on moral issues in the public square.  They run a business more than they run a church.

---
Date:  Sat Apr 25 2015
From:  Vic Biorseth
Comment:  
Lori:
Good point.  While we have addressed that in other pages, it certainly deserves attention here.  Smoothed over, dressed-up mortal sin disguised as "good" and "natural" advances in the public psyche wherever it is not identified and addressed.  The first and best place for that clear language confrontation to occur would be not only from the pulpit, but from ranking Church leaders standing up right out there in the public square.  Right now, evil propaganda is winning at the grass roots level.  Just about all "unengaged" Moron Voters now believe that evil is good, and good is evil.  That is what the Marxocrats, the "Bi-Partisan" Republicrats and their News Media are depending upon.  That's their voter base.  They intend to make them and keep them dumber and dumber, through evil indoctrination and propaganda. 

Regards,
Vic
---
Date:  Sat Apr 25 2015
From:  Vic Biorseth
Comment:  
It seems appropriate to mention the overall nature of the comments and submissions that come in, whether on this webpage or any of the many other webpages on this website, which do not get published.  They all represent the opposition to all that we say in this site, but that is not why they do not get published on this site.  Most usually, a submission is rejected because of filthy language, pure insults, threats, whether standing alone or in combination with blithering idiocy.  But it occurs to me that they all seem to hold one thing in common:  Hatred. 
Absolute, blind hatred.  In the Black and White or Shades of Grey treatment, we talked about Love.  Those who love God love others most fully and completely, because love is perfected and made more pure through the discovery and application of love of God.   It begins with recognition of God's love of us, and is completed with our own love of God. 
These hate-filled contributors, whose comments are undeserving of publication here, are most likely incapable of love of anyone, because of their broken relationship with God.  All they can do is hate.  They probably hate even themselves. 
Please pray for the contributors who never get published here. 

Regards,
Vic
---
Language and Tone Statement

Please note the language and tone of this monitored Website. This is not the place to just stack up vulgar one-liners and crude rejoinders. While you may support, oppose or introduce any position or argument, submissions must meet our high Roman Catholic and Constitutional American standards of Truth, logical rigor and civil discourse. We will not participate in merely trading insults, nor will we tolerate participants merely trading insults. Participants should not be thin-skinned or over sensitive to criticism, but should be prepared to defend their arguments when challenged. If you don't really have a coherent argument or counter-argument of your own, sit down and don't embarrass yourself. Nonsensical, obscene, blindly &doggedly anti-Catholic, anti-American, immoral or merely insulting submissions will not be published here. If you have something serious to contribute to the conversation, be prepared to back it up, keep it clean, keep it civil, and it will be published. We humbly apologize to all religious conservative thinkers for the need to even say these things, but the Hard Left is what it always was, the New Leftist Liberals are what they are, and the Internet is what it is.
"Clickbait" advertising links are not acceptable for posting here. 
If you fear intolerant Leftist repercussions, do not use your real name and do not include email or any identifying information.  Elitist Culturally Marxist Pure Authoritarians cannot and will not tolerate your freedom of speech or any opposition to their rigid authoritarian, anti-equality, anti-life, anti-liberty, anti-property, hedonistic, anti-Constitution, pro-Marxist, pro-Islam, anti-Catholic, anti-Christian, anti-Semitic, anti-male, sexist, pro-homosexual, anti-heterosexual, anti-white, racist, anti-Western, anti-American, Globalist, anti-Nation, blatantly immoral, totally intolerant and bigoted point of view. 
Copyrighted Material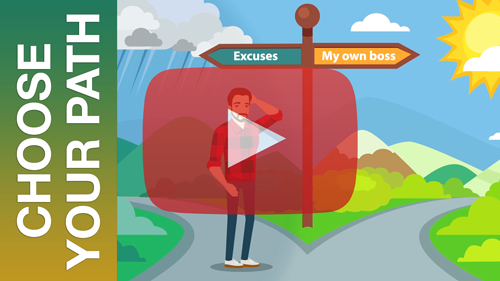 Solopreneur Opportunity Links, for a
Solo Build It WebSite