Site best viewed on a computer screen - not optimized for cell phones
Latest 50 articles published or updated here: BLOG (Web-Log) Page

The Rampant Unconstitutionism in Marxocrat Party Positions.
Chris Matthews' question of Trump re punishing women for getting abortions puts Leftist Unconstitutionism on open public display.
Vic Biorseth, Tuesday, April 05, 2016
https://www.catholicamericanthinker.com/
And it puts Republicrat Party "Bipartisan Cooperation" with Leftist Unconstitutionism on open public display, too.  Matthews and the rest of the Mainstream Media are owned, operated and driven by the same Ruling Class Club of Washington Establishment Elites who own, operate and drive the whole Political Party System, and America, through absolute Unconstitutionism.  And nobody even notices any more. 

Once again, Rush Limbaugh is the only one out there who gets it.  Matthew's question to trump on punishing women who get abortions came out of the same Leftist strategy as Stephanopoulos' question of Romney on Contraception back in 2012.  The goal is to create a huge political club with which the Marxocrats can beat the Republicrats in front of a largely and ever increasingly ignorant voting public, who are being purposely mal-informed, dumbed-down and distracted from the real point, through Leftist educational indoctrination backed up by Leftist Media propaganda. 

Look at the Political Ideologies page to see where Party ideologies and the Media's ideology stood back in 2012.  Nothing has changed, except that, more and more, the Republicrat Party now stands for nothing in particular, except for itself, its own power and its own participation in the Establishment Ruling Class running our now completely Unconstitutional Government. 

The purposely public trap-question to Trump on punishing women who get abortions, like the same type question to Romney on making artificial contraception illegal, is ridiculously easy to answer for anyone who actually ever read and understood the Constitution.  It's a simple matter of Constitutionality.  It's either Constitutional, or it is not. 
Article One Section Eight of the Constitution sets the limits and scope of what the Federal Government may address in law.  The legislative, executive and adjudicative powers of the American government are strictly limited, and they are listed in Article One Section Eight.  If it's not in there, no part of the Federal Government is even supposed to address it. 
Let's look at Article One Section Eight: 

[From Article One of the American Constitution:]
Section. 8. The Congress shall have Power To lay and collect Taxes, Duties, Imposts and Excises, to pay the Debts and provide for the common Defence and general Welfare of the United States; but all Duties, Imposts and Excises shall be uniform throughout the United States;
To borrow Money on the credit of the United States;
To regulate Commerce with foreign Nations, and among the several States, and with the Indian Tribes;
To establish an uniform Rule of Naturalization, and uniform Laws on the subject of Bankruptcies throughout the United States;
To coin Money, regulate the Value thereof, and of foreign Coin, and fix the Standard of Weights and Measures;
To provide for the Punishment of counterfeiting the Securities and current Coin of the United States;
To establish Post Offices and post Roads;
To promote the Progress of Science and useful Arts, by securing for limited Times to Authors and Inventors the exclusive Right to their respective Writings and Discoveries;
To constitute Tribunals inferior to the supreme Court;
To define and punish Piracies and Felonies committed on the high Seas, and Offences against the Law of Nations;
To declare War, grant Letters of Marque and Reprisal, and make Rules concerning Captures on Land and Water;
To raise and support Armies, but no Appropriation of Money to that Use shall be for a longer Term than two Years;
To provide and maintain a Navy;
To make Rules for the Government and Regulation of the land and naval Forces;
To provide for calling forth the Militia to execute the Laws of the Union, suppress Insurrections and repel Invasions;
To provide for organizing, arming, and disciplining, the Militia, and for governing such Part of them as may be employed in the Service of the United States, reserving to the States respectively, the Appointment of the Officers, and the Authority of training the Militia according to the discipline prescribed by Congress;
To exercise exclusive Legislation in all Cases whatsoever, over such District (not exceeding ten Miles square) as may, by Cession of particular States, and the Acceptance of Congress, become the Seat of the Government of the United States, and to exercise like Authority over all Places purchased by the Consent of the Legislature of the State in which the Same shall be, for the Erection of Forts, Magazines, Arsenals, dock-Yards, and other needful Buildings; — And
To make all Laws which shall be necessary and proper for carrying into Execution the foregoing Powers, and all other Powers vested by this Constitution in the Government of the United States, or in any Department or Officer thereof.
---
[Note 1: These are the limited and enumerated legislative powers of the Congress. Nothing outside of this list may be addressed in federal law short of passing a Constitutional Amendment to do it.]
[Note 2: If it cannot be Constitutionally legislated into law, it cannot Constitutionally exist in federal law. The Constitution nowhere grants the Congress the power to "delegate" any of it's exclusive legislative powers to any lesser body or bureaucracy that may exist or be brought into existence. Thus, no "regulation" may be issued to do that which the Congress is specifically prohibited from doing.]
[Note 3: No executive order or action of any kind by the President may establish any rule, regulation or law that the Congress is specifically prohibited from legislating.]
[Note 4: If it does not (and Constitutionally cannot) exist in legislated and signed federal law, the Supreme Court may not Constitutionally hear and adjudicate anything to do with it. The Supreme Court may only adjudicate cases involving existing federal law.]
[Note 5: To quote Article 1 Section 1: "All legislative Powers herein granted shall be vested in a Congress of the United States, which shall consist of a Senate and House of Representatives." The key word is "All". No exceptions. If it wasn't constitutionally legislated and signed into law, it is no law.] 
Well, gee-whiz and gosharootries, it looks to me like abortion isn't even in there.  Do you suppose that means the Federal Government would be out of Constitutional bounds to even begin to address that question?  No kidding.  I wonder why Trump didn't even know that?  I wonder why the whole Republicrat Party didn't know that? 
If abortion isn't even in there, why, do you suppose a Constitutionalist President, or a Constitutional Congress, could simply declare the Supreme Court's Roe v Wade and Doe v Bolton decisions to be unconstitutional, null and no law (or legal precedent) from that date forward, because any unconstitutional law is no law?  (That is the precedent established in Maybury v Madison, in which the Court declared that any law that violated the Constitution was null and no law.) 

Gee, I wonder why not Republcrat ever even thought of that? 

Looking again, we see that Artificial Contraception isn't in there either.  Cowabunga, Buffalo Bob, I wonder why Romney didn't know that back in 2012?  It's right in front of the face of anyone who ever read and learned the Constitution that declares itself to be the Supreme Law of the Land. 
Getting back to Matthew's trap question for Trump: 

If abortion is made illegal, should women be legally punished for getting abortions? 

All we have to do is look back at when abortion, as legal today, was, through representative, legislated state and local law, illegal in all 50 states and the District of Columbia, before all of that legitimate, representative, properly legislated state and lower law was unconstitutionally overturned by Roe v Wade and Doe v Bolton.  Making it into a federal matter, even though it was completely out of federal scope. 
Taking citizen representation out of it. 
Taking state and local sovereignty out of it. 
Making America less Constitutional and more Dictatorial. 
Distracting We The People from the actual wording of our Constitution. 

So, were women fined or imprisoned back then for getting abortions, when it was illegal everywhere?  I don't know, and I don't really care.  It was up to the states and cities back then, and not a federal matter.  Candidates for federal government office shouldn't even concern themselves with it, because it's completely out of Constitutional scope for the federal government. 

What about all the other unconstitutional garbage in law today?

Looking back at Article One Section Eight, we see that, why, heavens to Betsy, there's nothing in there about Health Care, or about Health Insurance.  ???  Really?  ???  Why, does that mean that Obamacare could be simply declared to be in violation of the Constitution, null and no law?  As simple as that? 
No kidding. 
I wonder why no Republicrat ever thought of that. 
And I wonder why so many so-called "Conservative" spokesmen, including even some conservative talk radio hosts, are always recommending "Repeal and Replace" when the whole damned thing is out of Constitutional scope in the first place.  The federal government has no legitimate business even addressing health care or health insurance. 

But, keep looking, on your own.  You will see that almost nothing our federal government is working on these days is within the Constitutional scope of what they are supposed to be doing. 
Do you see anything in there authorizing the federal government to take charge of the weather or the climate? 
That's funny, neither do I. 
But, Comrade Obama, peace be upon him, has declared that "Climate Change" is the greatest threat the planet (not human beings) faces, and that the federal government must engage every tool at its disposal, especially taxes, to thwart this global menace.  (I think he's been reading too many comic books.) 

In my not so humble opinion, what America needs is a Constitutional Absolutist to be elected.  Failing that, we need to stop the advance of Marxism and the crushing of the Constitution, being pushed by the Marxocrat Party and not resisted by the Republicrat Party. 

Nobody even recognizes today the fact that every one of these treacherous bastards who brought us these unconstitutional laws falsely swore a solemn oath of office to uphold and defend the Constitution.  They have so successfully defined treason down that nobody even recognizes their acts of treason against the Constitution to even be acts of treason. 

Which brings us to the "Never Trump" fools. 

It is abundantly clear that the fix is in, and the unconstitutional Party System is going to see to it that neither Trump nor Cruz get the Republicrat Party nomination, regardless of what the voters - We The People - want. 

Big Republicrat Party operatives and even elected officials have openly stated that if Trump or Cruz (take your pick) wins the nomination, they will vote for the Marxocrat opposition in the general election.  That alone shows where their loyalty lies.  They who insisted on a Candidate's oath of support for the Party nominee will not support the Party nominee if he is not a Party Hack. 
They are that brazen about it. 

And, on top of that, we have major league conservative talk show hosts publicly swearing that, if Trump somehow emerges as the Republicrat nominee, they will not vote at all in the general election, because they cannot in good conscience vote for Trump, nor can they vote for any Marxocrat. 

Thereby, perhaps, sealing the doom of Constitutional America.  Not voting the opposite candidate of Marxocratism is not resisting it, and giving it a better chance to win.  The "Never Trumpsters" are convinced that they know what Trump will do as President, and they don't want that.  But, they don't know what Trump will do as President.  They cannot know.  Even Trump doesn't know that. 
But we do know what the Marxocrats will do; they will destroy what little is left of original America, as Declared and as Constituted.  So the "Never Trumpsters" will unwittingly help that process along, and probably bitch about it as it progresses along. 
It is the unconstitutional Political Party System itself that is destroying us as a nation.  They now hold more political clout than the Constitution, and more than We The People, for whom it was written. 

The Marxocrat Party stands for the transformation of America from a Constitutional Republic into a Marxist Dictatorship, either through the Clintonian Hegelian-Progressive slow way, or by the Obamunist Machiavellian-Revolutionary fast way. 
The Republicrat Party stands for Big-Government, Ruling-Class, Super-Elitism, in open defiance of the Constitution and the voting public. 
One Party acts to destroy us as a free nation, and the other seeks nothing but self advancement.  Neither Party gives a damn about the Constitution or about We The People.  Both Parties oppose us and intend to dominate us. 

As for me, I intend to vote for Cruz, but if he loses, I will vote for whoever runs against the Marxocrats. 
And I will pray for an end to the unconstitutional Party System, and a return to Constitutional Absolutism. 

=====
Sarcastic Acronym Hover-Link Footnotes: For the convenience of those readers using devices that lack a mouse, these footnotes are provided for all webpages, in case any webpage contains any hover-links. (If you don't have a mouse, you can't "hover" it over a link without clicking just to see the simple acronym interpretation. Click any footnote link to see the acronym and a detailed explanation; "Hover" the mouse over it just to see the simple interpretation.)
SLIMC1
Secularist Liberal Intellectual Media Complex
GESGOEAEOT2
Gradually, Ever So Gradually, Over Eons And Eons Of Time
PEWAG3
Punctuated Equilibrium's Wild-Assed Guess
TTRSTF4
Them There Real Scientifical-Type Fellers
TTRSPTF5
Them There Real Smart Perfesser-Type Fellers
TTRSJTF6
Them There Real Smart Journalistical-Type Fellers
SNRTACBT7
Surely No Right Thinking Adult Could Believe Today
STNSEACPB8
Surely Today No Serious Educated Adult Could Possibly Believe
WDN9
We Don't Know
BMDFP10
Baboons, Mongrel Dogs, Filthy Pigs and ...
HBAACOTE11
Human Beings Are A Cancer On The Earth
ACLU12
Anti-Christian Litigation Union
FLORMPORIF13
Flagrant Liar, Or, Mindless Parrot, Or, Innocent Fool
MEJTML14
Marxist Ends-Justify-The-Means Liar
IEJTML15
Islamic Ends-Ends-Justify-The-Means Liar
MPAV16
Marxist Principles And Values
WBESSWG17
Wise, Benign, Elite, Super-Scientific World Governance
TRMITM18
The Reason Man's In This Mess
IYI19
Intellectual Yet Idiotic
TTRSCBTF20
Them There Real Smart Catholic Bishop Type Fellers
IACMPVND21
Illegal-Alien-Criminal Marxocrat-Party-Voting Nation-Destroyers
PEJTML22
Palestinian Ends-Justify-The-Means Liar
PSYOP23
"Psychological Operation" Mind Trick
CDC24
Covid Developmentally Challenged
LGBTQ+25
Every Letter Represents A Serious Psychotic sexual Identity Disorder
[All Web Pages listed in Site Map by date-of-publication;
oldest at the top, newest at the bottom of the list.]

Culture=Religion+Politics;  Who Are We?  Vic Biorseth
The Brilliantly Conceived Organization of the USA;  Vic Biorseth
Return to the BLOG page
Return to the HOME PAGE
Subscribe to our Free E-Zine News Letter
Comment
Respond to this WebPage immediately below the last comment.
Or,
---
Language and Tone Statement

Please note the language and tone of this monitored Website. This is not the place to just stack up vulgar one-liners and crude rejoinders. While you may support, oppose or introduce any position or argument, submissions must meet our high Roman Catholic and Constitutional American standards of Truth, logical rigor and civil discourse. We will not participate in merely trading insults, nor will we tolerate participants merely trading insults. Participants should not be thin-skinned or over sensitive to criticism, but should be prepared to defend their arguments when challenged. If you don't really have a coherent argument or counter-argument of your own, sit down and don't embarrass yourself. Nonsensical, obscene, blindly &doggedly anti-Catholic, anti-American, immoral or merely insulting submissions will not be published here. If you have something serious to contribute to the conversation, be prepared to back it up, keep it clean, keep it civil, and it will be published. We humbly apologize to all religious conservative thinkers for the need to even say these things, but the Hard Left is what it always was, the New Leftist Liberals are what they are, and the Internet is what it is.
"Clickbait" advertising links are not acceptable for posting here. 
If you fear intolerant Leftist repercussions, do not use your real name and do not include email or any identifying information.  Elitist Culturally Marxist Pure Authoritarians cannot and will not tolerate your freedom of speech or any opposition to their rigid authoritarian, anti-equality, anti-life, anti-liberty, anti-property, hedonistic, anti-Constitution, pro-Marxist, pro-Islam, anti-Catholic, anti-Christian, anti-Semitic, anti-male, sexist, pro-homosexual, anti-heterosexual, anti-white, racist, anti-Western, anti-American, Globalist, anti-Nation, blatantly immoral, totally intolerant and bigoted point of view. 
Copyrighted Material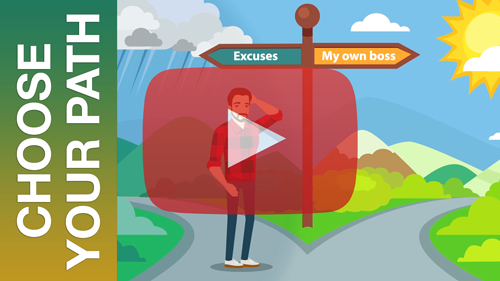 Solopreneur Opportunity Links, for a
Solo Build It WebSite