Site best viewed on a computer screen - not optimized for cell phones
Latest 50 articles published or updated here: BLOG (Web-Log) Page

The Marxist Cloward-Pivoning of Trump's Administration.
Overloading Government at every level of Marxist Organization.
Vic Biorseth, Wednesday, February 01, 2017
https://www.catholicamericanthinker.com/
It is a remarkable thing that so many Americans still do not see the unmistakable anti-Americanism that is embedded in all of Marxist ideology.  There is not one single aspect of any variant of Marxism, whether related to politics, economics, religion, morality, sovereignty, or even reality itself, that is not opposed to Constitutional America.  And opposed to such a degree as to be a mortal enemy ideology.  Indeed, the very purpose for being of Marxism involves the destruction of the social order and of all existing social institutions, governments and religions.
But nobody remembers.  Nobody has read the original Manifesto. 

And now, the Cloward-Pivoning begins, at every Marxist-infected if not controlled level in America.  With Comrade Obama (peace be upon him) holding the baton and leading the orchestra, with George Soros providing the funding, All of the legion Alinskyite organizations are doing their thing, all at once.  Obama has switched from being an Alinsky Organizer to being a director and orchestra leader of the vast pyramid of Alinsky organizations and sub-organizations. 

At the top of the Alinskyite heap is, of course, the Culturally Marxist Marxocrat Party itself, and all of its members holding high Constitutional office in America, and all of the now thoroughly Culturally Marxist federal government agencies and bureaucracies.  Right in there with them is the Culturally Marxist Fake News Media, and upper academia, including all the best Ivy League universities. 

Hollywood and the Culturally Marxist entertainment industry does its part too, with anti-American pro-Marxist lies, ranging from the direct, blatant and flagrant, to the more subtle, and even the subliminal, all craftily woven into stage and movie story lines, comedy, popular music and "celebrity" opinion. 

And then there are the Street Warrior Alinskyite organizations.  The foundational grassroot groups like ACORN, and the SEIU and other Union thugs, who provide transportation, logistics, quickly and professionally produced demonstration signs and banners.  And all the special-purpose Alinsky organizations, like Code Pink, Black Lives Matter, the Green Eco-Nuts and Enviro-Nuts, the LGTBQALPHABET "Community", CAIR and other Moslem sub-groups, the Students For This Or That, the Abortion Nuts, etc., etc., etc. 

In among all of these groups will be the truly dangerous few; the Anarchists, the dedicated and committed Communist Revolutionaries, the Jihadists, the gangsters and the sociopaths.  Among these are the conspiratorial hirelings of the Prince, the paid Agent Provocateurs, who are not smart enough to figure out that they may be being set up for slaughter in a coming crack-down.  They know nothing of history, or, the history they "know" is all falsified. 

One little word from the top, and all hell breaks loose, at all organized levels at once. 
Senators and Congressmen weep on camera and decry the horror of the latest Trump offense against humanity and the earth.  Whatever Trump is trying to accomplish, they will resist, delay, or refuse to act, along with myriad government agency big bureaucrats and petty bureaucrats, to stop up the government and bring it to a halt.
The Fake News Media will join in lockstep with the Marxocrats, using all the exact same buzzwords of the moment in all of their headlines and lead stories, as if they all got the same memo from the top, which they did.  And they will publicly decry the horror of it all, and how horrible the Trump administration is.  
Professionally prepared street signs and banners will go Poof! and appear, like magic, and the various Street Warriors will be out en masse screaming and shrieking their rage for all the world to see, and, guess what, the news cameras will all be there ahead of time to broadcast it all out to the world. 

It's a Flash Mob tactic.  Using some mass communication system, be it social media, email or whatever, they all get the word at the same time, and they all go to work, right on queue.  It's a beautiful thing, from the anti-American point of view.  The whole goal is less to defeat Trump than to bring the American government down, by overloading it with problems, or, by making it impossible to operate. 
To bring disorder and chaos out of peace and good order, in many places at the same time, to upset the populace, paralyze the police and destabilize the nation. 

And Comrade Obama (peace be upon him), who is orchestrating all of this, is, in truth, the Machiavellian Prince quietly waiting in the wings. 

Most, but not all, of his Marxist Comrades still in office are more of the Hegelian Crisis-by-Crisis advancement in the destruction of Constitutional America.  And some are actually Gramsci-Marxists, who prefer to just keep nibbling away at the Constitution until it no longer exists, and thus getting us under tyranny without any bloodshed at all.  Quite a dream.  And, of course, there are the usual Useful Idiots who don't have a clue as to the real purpose of all of this, but they just stupidly go along with it and support it, out of herd instinct, as good followers of the crowd. 

If you don't know what the Cloward-Piven strategy is, perhaps you have not been educated in the majority of American teaching institutions that teach Alinsky Organizing and Cloward-Piven strategies for bringing America down.  The first iteration of it involved getting as many people as possible, everybody, if possible, to apply for and be approved for receiving federal welfare benefits, with the goal of overloading the system, bankrupting the government and bringing it down.  A crisis to be taken advantage of. 

That's the sort of thing American formal education educates American students in today.  Marxist teachers like Bill Ayers, Bernardine Dohrn, Richard Cloward, Francis Fox Piven and others of like anti-American mind are much revered in academic circles, and their theories are continually being enhanced and taught to newer generations, in the hope of eventually destroying Constitutional America from within.  That is the primary hidden goal and main purpose for being of most American universities today. 

That is the ultimate goal of Cultural Marxism.  It has been growing and spreading and metastasizing in America, taking over whole political parties, academia, the news industry and the entertainment industry ever since it managed to demonize Senator Joe McCarthy and his opposition to it, way back in the now infamous McCarthy Hearings. 

I knew that virtually our whole news media had gone Communist way back in the immediate aftermath of the Cuban Revolution.  I knew they were working for the Communist cause and against America even before I came home from Vietnam in late 1966.  Everyone thought I was nuts.  Why, I had to be a McCarthyite; a wild eyed conspiracy theorist who saw a Communist under every bed in America. 

The Marxist infection went way back before then, as it turns out.  All who have heard "news" reported by Murrow, Huntly, Brinkley, Cronkite, Rather, Jennings, Brokaw, Mudd, Severide, Sawyer and all the rest have been subjected to disinformation and propaganda, at the very least, and outright lies at the worst.  Lies of omission and commission. 

So, was I nuts?  Well, look at the aftermath.  They - the media - lost the Vietnam war for us, and won that war for the global Communist cause.  Not over there, but over here, in the streets of America, and in the halls of Congress, and they actually succeeded in taking out an American President; one of their own, Lyndon Johnson.  Go to the Vietnam War page for the details. 

the up-shoot of it all is that Cultural Marxism is now mainstream in America, and McCarthyites like me are the ones being Blacklisted and anathematized and relegated to the fringes of politically correct society.  Just short of banishment. 

Even the Republicrat Party is infected to some degree.  There are, of course, the "deep cover" Marxocrats in the Republicrat Party, such as John McCain and Lindsey Graham, who always seek to form a new "Gang Of (Number)" fellows to work in "Bipartisan Cooperation" with the Marxocrat Party agenda, at any perceived "crisis" point in political news.  Never to advance or protect the Constitution, but always to cooperate in Bipartisan Compromise in its steady reduction toward its ultimate destruction. 

And so, we see the Cloward-Piven strategy at play from the top down, and you may expect it to be employed with every single thing President Trump tries to do.  No exceptions.  Small things and big things.  Keeping promises, and keeping his word.  The halls of Congress will erupt in political wailing and squalling as if throats were being cut, at the same time all the organized street warriors will suddenly be out in the streets, ranting and raging before the always prepared news cameras, and the news anchors will be breathlessly reporting on the latest horrors being brought about by horrible, horrible Trump and all of his evil pro-American minions. 

Most real American conservatives are wrong about the motives.  This isn't stupidity, and it isn't incompetence.  There is a plan behind it.  It is organized.  The intent is to stop the government completely, and even to bring it down, if possible.  The ultimate goal is actually a coup, under the disguise of a "popular" Revolution. 

I think Rush Limbaugh sees it, but doesn't say it, for some reason.  He describes it almost to a T, using words like Liberal and Liberalism in place of Communism and Cultural Marxism.  And he doesn't quite get to the point of saying what the ultimate goal is, although you can sense that he knows it.  He comes right up to it, but doesn't quite say it. 

And he sees the Media lies for what they are.  Where do they get their own constantly repeated and hyped charges that Trump is a racist, a misogynist, a bigot, a homophobe, an Islamophobe, a xenophobe, that "everything he says" promotes some form of bigotry, etc.? 
Out of thin air, that's where.  They make it up as they go along.  They have nothing whatsoever to back any of it up.  They lie.  That's what they do for a living. 

They don't have to prove it.  They're the Media. 

The fact is, the Establishment and their Political Parties have been whittling the Constitution down for so many years now that nobody even knows that the American government is not even operating as a Constitutional Government any more, and hasn't been for many, many years. 

Just as one example, let's look at Obamacare from the viewpoint of the actual Constitution.  Most all conservative talk show hosts (save one) think Obamacare was unconstitutional as originally passed, but that it has since somehow been made "Constitutional", and is therefore legal, legitimate, "standing law".  The "Law Of The Land", just like Abortion. 

How is Obamacare unconstitutional?  Let me count the ways. 
Health Care and Medical Practice are not listed among the limited powers of the federal government in Article One Section Eight of the Constitution. 

Insurance of any kind, including Health Care Insurance, is similarly outside the Constitutional scope of the federal government.  It's not listed there. 

Every Congressman and every Senator who voted to pass it into law thereby violated the Constitution and his oath of office, thereby committing an impeachable and indictable crime of criminal malfeasance in office, at the very least. 

The President who signed it into law committed the exact same impeachable and indictable crime. 

11th Circuit Court of Appeals ruled Obamacare unconstitutional because the "individual mandate" forced citizens to buy a product they did not wish to by, under penalty of law, a strike against Liberty and Property (Amendments V and XIV). 
On appeal to the Supreme Court, Chief Justice Roberts unconstitutionally rewrote the law to make the penalty a tax, and then the Court voted to sustain it as Constitutional law.  Every Justice who voted to sustain it thereby violated the Constitution and their oaths of office, thereby committing an impeachable and indictable crime of criminal malfeasance in office, at the very least.  Obamacare was still, as it is now, out of Constitutional scope for any branch of the federal government to address. 

The whole thing is unconstitutional, and if it is unconstitutional, then it is illegal, and it is not and cannot be "The Law Of The Land".  The whole thing may simply be set aside.  But they've got us arguing about how to try, again and again, to get some new or different adjudication of it to finally, once-and-for-all, either break it, or cement it in stone. 
What is missed here is the American Government foundational principle:
The Constitution is either the Supreme Law of the Land, or it is not. 

If it was unconstitutional, then,
The Congress should not have even addressed it.
The President should not have even addressed it.
The Supreme Court should not have even addressed it. 

No Bureaucracy should even have addressed it.

(In point of fact, most bureaucracies are unconstitutional in their very existence.) 

The exact same "out-of-scope" Constitutional argument could be made in the case of Roe v Wade and Doe v Bolton (Abortion), the 2015 case of Obergefell v Hodges (Homo Marriage), the 1947 Everson case (Separation of Church and State), and a blue million other completely unconstitutional laws that stand today as "standing law". 

In the 1803 Maybury v Madison Supreme Court decision, an unconstitutional law was set aside as null and no law.  The Court held that an unconstitutional law was no law.  By that impeccable logic, it follows that an unconstitutional legal precedent is no legal precedent; an unconstitutional executive order is no executive order; an unconstitutional regulation is no regulation.  Any President is just as able to declare it null on his own Constitutional authority as is either of the other two branches of Constitutional government.  After all, they all swore to uphold it, defend it and and to execute their offices in strict accordance with it, as written. 

Whether it originated with a Congress, a President or a Court, if it's unconstitutional on its face, and he can't get any cooperation from his own Party, President Trump can just Declare It Null and be done with it.  He could go farther; he could, in many instances, have his Attorney General bring indictments for criminal malfeasance in office against sworn government officials who established the unconstitutional law in the first place. 

Nobody seems to recognize the simple fact that so many laws we all just accept as being laws are unconstitutional on their face.  And the Marxocrat Party, and their News Media, with Soros money and Obama leadership behind them, and with all the Alinskyite organizations in the field, are all dedicated to not only violating the Constitution even more, but putting American government out of business altogether. 

By overloading it with too many problems to handle at once, an overheated demonstrating population, a lying media, an uncooperative Congress, a Constitution-hating Court system, and more. 
Cloward-Piven on steroids, coordinated and orchestrated from above. 

Against all of this, with his own team against him, Trump steps forth. 

If ever America had a leader who could be described as a "man without guile", Trump would be that leader.  No political guile, that's for sure; he is no politician, and no actor, and no theoretician, and no real ideologue of any ideology.  (He may be becoming an American Constitutionalist ideologue.) Any guile that he may possess is business guile, pure and simple.  Which goes back to America's earliest roots. 

Before "In God We Trust", the earlier American motto was "Mind Your Business".  That didn't pertain to gossiping or anything like that; what it meant was, to learn and practice wisdom and prudential judgment, to be always attentive to your budget, your household, your family, your future.  That is your "business", whether you be a farmer, a merchant, an employee or whatever you choose to be. 

That - business - is where Trump has guile.  He might even come out on top in a horse trade with an Amish-man, and that's saying something.  It seems to be a natural thing. 

He may be almost totally blind to the vast Cultural Marxist web he has stepped into, and he is dismantling it one big thread at a time, possibly without even seeing the whole conspiratorial web while he does it. 

Trump is out-Cloward-Pivoning the Marxists, and he is doing it naturally.  Without ideological guile. 

President Trump is just keeping his word, fulfilling his promises.  He sees a problem, he fixes it, and he moves on to the next problem. 
Budda-bing, budda-boom, next problem. 

He is outpacing the real Cloward-Pivoners.  They almost, already, don't have time or resources to react to everything he does, because he does multiple major things every day.  It's going to become a matter of how much money does Soros have, and how tired are Obama's arms going to get, waving the baton to orchestrate all of this Marxist chaos, and how tired are all the lower echelons of street fighters going to get running from demonstration to rally to riot. 

How is Trump doing this? 

He seems to be following the Natural Law, possibly without thinking about it, and/or possibly under the prompting of the Holy Spirit, Who is active in this world and is our link between this world and the next. 

All that most of us ever knew about Donald Trump may have been false.  It is entirely possible that the world is seeing the "real" Donald Trump now, for the first time.  Uncolored by Establishment bias. 

Look at his actions, beginning even before his innauguration.  Look at the pace.  And he isn't even tired; he appears to be gaining steam.  He's enjoying it, and the opposition - which is nearly the whole world - is shocked, multiple times per day.  Globalism and anti-sovereignty has been set back on its heels, if not knocked down.  Jihad has been put on notice. 

Here's the big news:  Reality is making a come-back under Trump. 

Before he is anything else, Trump is real. 

Satan (and Marxism, and Islam) depend on subjective truth as opposed to objective reality.  Feelings, emotions, what you feel or "know" to be true, internally.  On your own.  Individually determined reality.  Thus, Satan emphasizes worldly temptations, because they all pertain to feelings, to somehow feeling good, achieving pleasure in some way. 

Attention to subjective rather than objective reality is how Science was infiltrated, subverted, perverted and politically dominated by Scientism, a near religion based on pure democratic consensus. 

That's how Cultural Marxism-driven pseudo-science, in direct opposition to actual science, tells the world that there are multiple "genders" other than male and female, that homosexuals are "born" and not made, that fetuses are not identifiably human and alive, that "climate change" is a real threat to life on earth, that there is such a thing as a population problem, that the world is running out of natural resources, that pollution is quickly destroying the earth's capacity to sustain life, etc., etc., etc. 

This invented "science" is nothing but Globalist political ammunition.  

This emotion-driven, feelings-oriented, purely subjective truth is what has fed (or is fed by) those Catholic Bishops and those Protestant Pastors who embrace homosexuality, adultery, fornicating cohabitation, unreal gender recognition, the end of borders, the end of sovereignty, etc., etc., etc., in spite of the unchanged Revealed Truth, let alone all the existing scientifically obtainable Objective Reality in these and other matters. 

Subjectivity is the only reasonable explanation for any Catholic Bishop emphasizing personal conscience over Objective Truth, no matter how well or poorly formed any conscience may be.  Reality trumps conscience.  It is astounding that any Catholic Bishop today could not know that simple fact, and not preach it to his Particular Church. 
Man is called to hold Revealed Truth by Faith, and to hold material truth by applied science.  Regarding all those things that may be known in this life, Divine Revelation and Material Science always agree. 

Marxism is going to lose this fight.  Globalism is going to lose.  Jihad is going to lose.  Immorality is going to lose.  Truth is on the rise, and Truth cannot be denied forever.  Trump is the champion of Truth and Reality, if for no other reason than that he is a real working man, like most of us.  He deals in reality.  He is just going to work every day, as he probably has always done, and he is considerably more competent at his work than most all of the rest of us.  His work involves doing real things in the real world, and doing that very simple thing is completely alien to many multiple generations of the Washington-New York Political Establishment. 
They are all politics and theory - he is all reality. 

Looking back at all the Restoring Constitutional American Pages, I see that he is going right down that trail, naturally, on his own.  Soon we will begin to see the Consequences of Breaking Unconstitutionality following his actions; the good and the bad, with the overall results good for America and good for the world. 

If he doesn't do it all perfectly, he's at least doing it, and moving us in the right direction.  He's an honest, decent leader who knows where he is going, and that is long, long overdue. 

America was never perfect; nothing in this world is perfect.  But America was the best, the closest to perfect, of any government ever designed, and President Trump, whether knowingly or not, is moving us back toward our original design.  We will never be perfect - nothing in this world is perfect.  But we will be better than we are now. 

Pray for President Trump, get behind him, and seek to return more and more to Objective Truth. 
Pray for Pope Francis, that he might be more in tune with Objective than Subjective Truth. 

=====
Sarcastic Acronym Hover-Link Footnotes: For the convenience of those readers using devices that lack a mouse, these footnotes are provided for all webpages, in case any webpage contains any hover-links. (If you don't have a mouse, you can't "hover" it over a link without clicking just to see the simple acronym interpretation. Click any footnote link to see the acronym and a detailed explanation; "hover" the mouse over it just to see the simple interpretation.)
SLIMC1
Secularist Liberal Intellectual Media Complex
GESGOEAEOT2
Gradually, Ever So Gradually, Over Eons And Eons Of Time
PEWAG3
Punctuated Equilibrium's Wild-Assed Guess
TTRSTF4
Them There Real Scientifical-Type Fellers
TTRSPTF5
Them There Real Smart Perfesser-Type Fellers
TTRSJTF6
Them There Real Smart Journalistical-Type Fellers
SNRTACBT7
Surely No Right Thinking Adult Could Believe Today
STNSEACPB8
Surely Today No Serious Educated Adult Could Possibly Believe
WDN9
We Don't Know
BMDFP10
Baboons, Mongrel Dogs, Filthy Pigs and ...
HBAACOTE11
Human Beings Are A Cancer On The Earth
ACLU12
Anti-Christian Litigation Union
FLORMPORIF13
Flagrant Liar, Or, Mindless Parrot, Or, Innocent Fool
MEJTML14
Marxist Ends-Justify-The-Means Liar
IEJTML15
Islamic Ends-Ends-Justify-The-Means Liar
MPAV16
Marxist Principles And Values
WBESSWG17
Wise, Benign, Elite, Super-Scientific World Governance
TRMITM18
The Reason Man's In This Mess
IYI19
Intellectual Yet Idiotic
TTRSCBTF20
Them There Real Smart Catholic Bishop Type Fellers
IACMPVND21
Illegal-Alien-Criminal Marxocrat-Party-Voting Nation-Destroyers
PEJTML22
Palestinian Ends-Justify-The-Means Liar
PSYOP23
"Psychological Operation" Mind Trick
CDC24
Covid Developmentally Challenged
LGBTQ+25
Every Letter Represents A Serious Psychotic sexual Identity Disorder
[All Web Pages listed in Site Map by date-of-publication;
oldest at the top, newest at the bottom of the list.]

Culture=Religion+Politics;  Who Are We?  Vic Biorseth
The Brilliantly Conceived Organization of the USA;  Vic Biorseth
Return to the BLOG page
Return to the HOME PAGE
Subscribe to our Free E-Zine News Letter
Comment
Respond to this WebPage immediately below the last comment.
Or,
---
Date:  Fri Feb 03 12:32:39 2017
From:  John
Email:   
Location:  Wyoming, PA
Comment: 
Vic,
Yes, Trump is AS PRESIDENT out pivening the left as he clowers them upside the head, but I am fearful. He can do this only because of the gradual and incremental over-reach of past presidents, which itself is now well outside the powers specified in the Constitution. We are currently sitting on the knife's edge, and it can cut either way.

---
Date:  Fri Feb 03 2017
From:  Vic Biorseth
Comment:  
John:
Yeah, but the Constitution is his club, if he chooses to pick it up and use it.  He can beat Cultural Marxism to death with it, meaning the whole Establishment.  The important thing to note is that, even disregarding the Constitution, he isn't even slowing down in positive, promise-keeping actions.  This appears to be his normal work pace.  All they can do is react to whatever he does, and by the time they're reacting to one of his actions he has already done two more. 
So far, I'm loving it.  I hope he doesn't change one thing he's doing, and that somewhere along the line, before he's through, he discovers the simple, literal English of the Constitution. 
Note that I just added another paragraph to the page, as follows:

In the 1803 Maybury v Madison Supreme Court decision, an unconstitutional law was set aside as null and no law.  The Court held that an unconstitutional law was no law.  By that impeccable logic, it follows that an unconstitutional legal precedent is no legal precedent; an unconstitutional executive order is no executive order; an unconstitutional regulation is no regulation.  Any President is just as able to declare it null on his own Constitutional authority as is either of the other two branches of Constitutional government.  After all, they all swore to uphold it, defend it and and to execute their offices in strict accordance with it, as written. 
Regards,
Vic

---
Date:  Sat Feb 04 2017
From:  Vic Biorseth
Comment:  
Just added another paragraph to the article, as follows: 

Whether it originated with a Congress, a President or the Court, if it's unconstitutional on its face, and he can't get any cooperation from his own Party, President Trump can just Declare It Null and be done with it.  He could go farther; he could, in many instances, have his Attorney General bring indictments for criminal malfeasance in office against sworn government officials who established the unconstitutional law in the first place. 
Sometimes I just don't know when to quit writing. 
Regards,
Vic

---
Language and Tone Statement

Please note the language and tone of this monitored Website. This is not the place to just stack up vulgar one-liners and crude rejoinders.  While you may support, oppose or introduce any position or argument, submissions must meet our high Roman Catholic and Constitutional American standards of Truth, logical rigor and civil discourse.  We will not participate in merely trading insults, nor will we tolerate participants merely trading insults.  Participants should not be thin-skinned or over sensitive to criticism, but should be prepared to defend their arguments when challenged.  If you don't really have a coherent argument or counter-argument of your own, sit down and don't embarrass yourself. Nonsensical, obscene, blindly & doggedly anti-Catholic, anti-American, immoral or merely insulting submissions will not be published here.  If you have something serious to contribute to the conversation, be prepared to back it up, keep it clean, keep it civil, and it will be published.  We humbly apologize to all religious conservative thinkers for the need to even say these things, but the Hard Left is what it always was, the New Leftist Liberals are what they are, and the Internet is what it is. 
"Clickbait" advertising links are not acceptable for posting here. 
If you fear intolerant Leftist repercussions, do not use your real name and do not include email or any identifying information.  Elitist Culturally Marxist Pure Authoritarians cannot and will not tolerate your freedom of speech or any opposition to their rigid authoritarian, anti-equality, anti-life, anti-liberty, anti-property, hedonistic, anti-Constitution, pro-Marxist, pro-Islam, anti-Catholic, anti-Christian, anti-Semitic, anti-male, sexist, pro-homosexual, anti-heterosexual, anti-white, racist, anti-Western, anti-American, Globalist, anti-Nation, blatantly immoral, totally intolerant and bigoted point of view. 
Copyrighted Material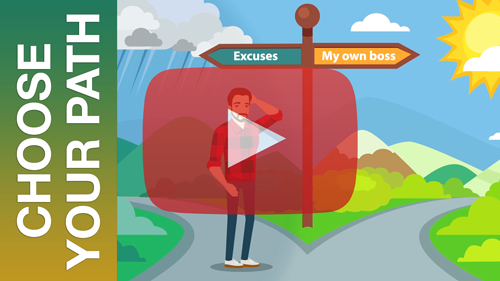 Solopreneur Opportunity Links, for a
Solo Build It WebSite