Site best viewed on a computer screen - not optimized for cell phones
Latest 50 articles published or updated here: BLOG (Web-Log) Page

The Hidden, Evil, Conniving, Anti-Catholic & Anti-American Swamp
How deep is the Evil Washington Political Swamp, and how wide is the Evil, Ideologically Deceptive, Cultural Swamp?
Vic Biorseth, Monday, October 21, 2019
https://www.CatholicAmericanThinker.com/
How is it that, inside an anti-Communism religion such as Catholicism, the ruling clerical hierarchy itself can be so infected with a ruling majority of ideological Communists, most of whom do not even know that they are Communists?
How is it that, inside an anti-Communist nation such as the USA, so much of the government, including at least one whole Political Party, can be so infected with a ruling majority of ideological Communists, most of whom do not even know that they are Communists? 
How did it ever come to be that, in a Constitutional Republic like the USA in which the citizenry enjoys Constitutional rights that are protected from and by the supposedly Constitutional and supposedly Representative government, the whole population is now quite severely infected with ideological Communism, with most confirmed ideological Communists not even knowing that they are Communists?
Communism is the antithesis of Catholicism. 
Communism is also the antithesis of the American Constitution.
You cannot be a Communist and be a good Catholic; you cannot be a Communist and be a good American citizen.
So how did the situation come to be where we have so much "collective", "Socialist" and "communal" thinking so prominent and so popular in a land ruled by a Constitution that guarantees the "individual" rights that unleash natural free market "Capitalism" in and among the citizenry? 
And how did it come to be that Communist "Liberation Theology", a purely political and very ambitious Marxist revolutionary movement, is now overpowering, displacing and supplanting actual theological doctrine in the Catholic Church? 
Joseph Stalin initiated his evil and secret PSYOPS campaigns of psychological warfare against Western Civilization, with the most successful of his secret agents running his Popular Front  and his Frankfurt School programs of deceit. These evil invasive truth-displacing, falsehood-promoting Communist programs morphed into the Cultural Marxism and Gramsci Marxism that are still running to this day, having conquered, taken over, dominating and operating virtually all education, entertainment and news reporting, in America and other Western nations. 

Stalin is long dead now, but his evil programs live on without him, and the evil seeds he planted still bear evil fruit. Free nations are now slowly Communizing and conquering themselves from the inside, with "popular" concepts of Communism and demonized visualizations of America. 
"Humanists" created a Humanist Manifesto in 1933, and began to displace America's General Christianity with a new man-based rather than god-based quasi-religion. This "manifesto" was updated a number of times, and culminated in the modern era's Secular Humanism movement. Generally anti-Capitalist and therefore anti-Liberty and anti-Property, it is devoutly Darwinist, anti-religion and it promotes and popularizes the distinctly un-American idea of Separation of Church and State, and the Secularization, or religious cleansing of all human culture. 

Roy Edward Sellars is long dead now, but the destruction of Christian faith that he began continues and grows and still convinces the young, mostly through the now highly polished and professional disinformation that passes for formal education and professional journalism today. 
Franklin Delano Roosevelt popularized his famous "Four Freedoms" in the minds of Americans, including his insidious "Freedom from Want". This innocent sounding catch-phrase was transformed in the mind of the duped citizen into a legal right, something it could never be. You have no legitimately legal right to anything just because you do not have it. Eleanor Roosevelt, building on FDR's Four Freedoms, presented a Universal Declaration of Human Rights to the UN, where it was adopted. While not actual law, it fixed such economically destructive and nation destroying concepts as a right to health care solidly in the collective psyche of the citizenry of the world.

The Roosevelts are long dead now, but the evil legacy of their popularized but impossible "human rights" still infect the minds of American and world citizens. 

These "Universal Human Rights" represent a truly evil, clever and highly successful Communist trick: the mass-psychological reversal of the theological requirement of Christians to give from their plenty to the needy, into a perceived "human right" of the needy

to just

get and have whatever they need. These are the "rights" the Marxocrat Party continually harps on today.

Does the phrase "Health Care is a Universal Human Right" strike a familiar note out there? How about decent housing? How about universal equality in pay? How about equal ownership in everything everyone else ever earned and owns? 
Bella Dodd, Secret Agent of the USSR operating in America, was a teacher, a labor organizer and labor activist. She was instrumental in secretly infiltrating Communists and active sodomites into Catholic Seminaries. Before she was ultimately converted to Catholicism (by Bishop Fulton J. Sheen) she had, by her own confession, infiltrated some 1,200 active sodomites and Communist agents into the Catholic clerical order, and several had already risen to the rank of Cardinal. 

Bella Dodd is long dead now, but her legacy of a pro-Communist and pro-sodomy Catholic priesthood lives on and thrives today as a prominent if not dominant and dominating political force in the Catholic Church hierarchy today. 
Senator Joe McCarthy tried in vain to expunge Communism from American culture and impeach it from American government, with "Blacklisting" in culture, and with Senate investigations and  Hearings to get them out of government and the armed forces. McCarthyite Blacklisting was used to get Communist anti-Americans out of American employment, especially in areas of culture where they could best popularize Communism and demonize America. The McCarthy Hearings in the Senate and the House Un-American Activities investigations recognized the serious infiltration of anti-American Communism into American thought 

But Television had entered the House and the Senate, changing everything, because everyone behaves differently when they know they are on camera. The hearings became theater. McCarthy and the McCarthy Hearings were undone, not by any legal argument or legal evidences, but by a purely political and theatrical verbal whipping, delivered on camera by Attorney Joseph N. Welsh, who was defending the Communists in the US Army. See the McCarthy Hearings link for the Welsh's devastating on-camera speech. 

It was all downhill from there, as the pro-Communists took the offensive, and the hearings in both houses of Congress were ridiculed and demonized as wild-eyed conspiracy theorists, witch hunters and, of course - Nazi-Fascists.

After the collapse of the USSR and the opening of Soviet archives, Soviet records proved that everyone listed by McCarthy as a Communist agent was indeed a Communist agent, and everyone blacklisted by McCarthy was indeed a pro-Communist anti-American operative. But by then it didn't matter, because the pro-Communist news media was able to soften it and suppress it sufficiently that "McCarthism" remains a slur in most American minds, and the man himself is widely held to be some kind of nut.

And today, Blacklisting Patriotism is operating in reverse of McCarthy's original blacklisting; Communists now blacklist American Constitutionalists, with great success, right here in America. If you want to prove for yourself how successful Stalin's Popular Front has been, ask any group of older American what they think of McCarthyism, and/or, ask any younger group of Americans what they think of Communism, and then just shut up and listen. Let them talk without interruption. 
It bears repeating that most ideological Communists do not even know that they are Communists, and anti-Americans. However, in every generation, there are some who do indeed know full well what the game is about. And all good Communists know the 12 Pillars of Communism, that the real goal is to use Hegelian and Machiavellian trickery to weaken and overthrow every existing social institution and the whole existing social order of the world. 

To that end, the Communist goals were refreshed anew for those in the know, and published as the 1958 Communist Goals of Subversion. In 1963, they were read into the Congressional Record by H. S. Ferlong, Democrat, from Florida, as the then Current Communist Party Goals. Ferlong may have been the last Democrat Congressman trying hard not to be a Communist. Compare Communist goals, if you will, to Marxocratism - the political platform and all the standing political goals of today's Marxocrat Party, in control of the House of Representatives today, and essentially in charge of and secretly running all federal agencies and bureaus. 
So we see today that every anti-American Communist operating in America is not necessarily a foreign secret agent, or a member of any particular Communist Party, such as CPUSA or COMINTERN. Most of them are ordinary American citizens working ordinary jobs, in our neighborhoods, in our Churches, in our schools, in our workplaces, in our houses, in our own families. In all of our Political Parties. 
And deeply embedded in our Constitutional government. 
And, deeply embedded and in political control of the Roman Catholic hierarchy, from the Vatican itself on down. 
What is worse, Communism is popular, and America is unpopular. 
Anti-American ideological Marxism today owns, motivates and operates all of academia, professional education, the Mainstream News Media, the Arts and the Entertainment Industry, the entire Washington bureaucracy, especially Education and Health bureaucracies, many state and local governments, and even the Pentagon is not immunized against it. 
We see the swamp creatures of even National Defense flat out opposing Commander In Chief Trump in his orders to pull back from the Turkish-Syrian border. He has been directing larger pullouts of American forces from the whole Middle East for the whole three years of his Presidency, and even before in his campaign for Presidency, and he has been disobeyed by the generals every single step of the way, for three years. 
Finally, when the ISIS Caliph was dead and the Caliphate with him, and when ISIS had lost all territory and had no "state", Turkey's Erdogan told Trump he was coming in to take border areas of Syria, kick the Kurds out and "resettle" Syrian refugees in Turkey right back there.  
Now the generals and the "experts" claim that if President Trump had told Erdogan not to do it or else, and kept American soldiers in that area, Erdogan "never" would have dared to come across the border. 
The hell he wouldn't. 
The only thing Erdogan feared was ISIS, before the Caliphate was destroyed by Trump. He had been held back only by Trump's warning that if he came into Syria, he would be fighting ISIS completely on his own. Now, ISIS is reduced to being just another Jihad-terrorist group among the many, without a Caliph and without territory. Struggles to reform itself in its former image can be dealt with by other Islamic Jihadi forces and other Islamic governments, who have been killing each other for centuries, ever since the death of Mohammed.
Claims that Erdogan would not dare attack ground occupied by any US forces are false. 
Claims that Trump's decision to pull US forces out of the area was "impulsive", sudden and a surprise were also false. 
The generals had been disobeying their Commander In Chief for three years. 
Claims that ISIS might rise again and threaten America neglect that fact that a resurrected ISIS would also threaten Erdogan, and Assad, and Putin, and Rouhani, and the Kurds, and Al Qaeda, and everyone else on earth who did not join ISIS in total submission to the Caliph. 
When any Jihadist group such as ISIS becomes a state or a territorial entity, it becomes subject to direct military destruction, because the world's great armies are generally designed and intended to fight territorial wars. If ISIS becomes territorial again, it will be destroyed again. 
The President is our elected leader, not the generals. He, and not they, makes all foreign policy. They serve him; he does not serve them. 
We covered the puffed-up self-importance of the generals and the "experts" in a lot more detail in the American Foreign Policy In The World Of Islam section of the larger Catholic American Manifesto.
Trump is a unique, direct action, hands-on head of state. He engages, forms relationships with and talks directly to other heads of state, bypassing diplomatic protocols and stifling rules. The generals and the self-appointed military experts, like the Marxocrats, and like all the Never-Trumpers, simply cannot believe that Trump might actually know more than they know about any given international situation.
But he does, and they don't. And he's the President, and they're not. 
He gets it straight from the horse's mouth, and they don't. 
The Pentagon is probably in as much need of swamp-draining as is the Justice Department, the FBI, the CIA, the NSA and all the rest of the whole Washington bureaucratic establishment. 
Remember, as pointed out in the Deep-State Shadow-Government, the whole disgusting, fetid, Obamunist-Clintonista-Marxocratic swamp had been metastasizing for a full 24 years before Trump even came down the escalator. That was more than enough time for most of the pro-American agents to retire or be lost to attrition, and for most of the anti-American agents to be hired, trained, mentored and promoted throughout all levels of the Marxocrat Party driven government swamp we see today.
But what about the American Cultural Swamp?
Stalin's original Popular Front had the goal of popularizing Communism and demonizing all opposition to Communism by falsely labeling it as being Nazi-Fascism. It worked. Today's Marxocrat Party is ideologically Communist, and it always labels its opposition as being Nazi-Fascist. Throughout American culture, formal education, news reporting and entertainment overwhelmingly holds Marxism and Communist ideas in a positive light, and automatically holds opposing views to be Nazi-Fascist.
The worst kind of error is the one that is massively believed by a culture.
From this cultural error - that Communism is good and its opposition is bad - all sorts of other culturally destructive errors flow. Since Communism is good and America is anti-Communist, America must be bad, and even Nazi-Fascist. Communist ideology is culturally preferred over the American form of government, meaning, the Constitution. 
So, education in the American Constitution is blurred over if not dropped entirely, and American history is taught in the most negative light possible, while promoting the advance of militant secularism in formal education. It is a movement away from cultural knowledge of individual Constitutional rights, and into a cultural restriction of thought, language, speech and action. Ostensibly for the betterment of the culture.
It is a suppression of intellect, and a promotion of herd-instinct. 
Let me repeat a paragaraph from above, because of its importance:
These "Universal Human Rights" represent a truly evil, clever and highly successful Communist trick: the mass-psychological reversal of the theological requirement of Christians to give from their plenty to the needy, into a perceived "human right" of the needy to just get and have whatever they need. These are the "rights" the Marxocrat Party continually harps on today.

As a Catholic, you are bound by Church teaching to do what you can to lift the needy, the widow, the orphan, etc., out of their need. Communism has turned this around in the collective mind of the culture, granting a new "right" to the needy, to have all their needs satisfied. 
Well the only existing entity that can satisfy every need of every needy person is the State. The government. So, government has to grow, and become all powerful, as the sole satisfyer of all cultural needs. 
And you are assigned a new responsibility, to pay (in your taxes) for all of this government largess. And if you resist fulfilling this responsibility, then you must be a Nazi-Fascist. 
It is more likely than not that your Bishop, in whatever diocese or archdiocese you live, promotes the newer Marxocrat interpretation of this new "Social Justice" over the original Catholic doctrine of charity. And, that he, and perhaps you, will recognize new imagined-into-being rights over actual Constitutional rights, and the natural law right to remain Moral, in the Catholic sense of that word. 
LGBTQ "rights" are a good example. The "right" of a man to enter a lady's room if he thinks, or claims he thinks, that he is something other than a man. The "right" of active homoexuals to fully participate in Catholic sacramental life. The "immorality" of condemning, or criticizing, or shunning, or discriminating against active homosexuality. 
The immorality of condemning immorality as being immoral. 
In Fag Power we talked about how the Black Power movement began to take over cultural language-control, and homosexual activists of the Homo-Nazi movement rode into power emulating Black Power.
Words like nigger are prohibited; words like honky or cracker are not. Only the minority view is granted freedom of speech; the majority always has its speech restricted, irregardless of the First Amendment. 
So, faggot is prohibited; homophobe is not. Get the picture?
American blacks have been trained in being easily offended by whites for many generations. The whole white race, let alone the whole American nation, has been falsely blamed for the historic racism of the Democrat Party, which alone was responsible for the persistence of black slavery in America after the Declaration, after the Constitution, throughout the Civil War and throughout the Jim-Crow Segregation-Forever era opposing the MLK equality movement. 
America didn't do all that, and the white race didn't do all that; the Democrat Party did all that, and then morphed into the Marxocrat Party.
The speech most protected by the First Amendment is supposed to be the speech most offensive to someone. Political speech, and the speech that promotes a position or a belief that may be disagreed with. What Cultural Marxism has done to American culture is convince a majority of the falsehood that there exists in law a "right" to not be offended.
And this "right" is restricted to minorities and splinter-groups, especially those invented and grown by Cultural Marxism. So, the fags have a right to not have their feelings hurt, but we don't. So they can discriminate against us and insult us all they want, but we cannot reciprocate. 
Do you see where this is headed?
One way discrimination. One way speech control. Anyone who goes the wrong way is a Nazi-Fascist. 
Do you begin to see why all the Marxocrat Party candidates for President are always, always, bitterly angry, even enraged, and filled with hate? 
But we have hope. 
And we can hope that more and more will see the happiness, the joy, the exuberance of the massive crowds and the participants at all of Trump's joyful and happy rallies. The exact opposite of what you see at any Marxocrat event.
Happiness, not anger. Joy, not rage. 
Trump is our President. He is not perfect. But he is better than anyone else in Washington, better than any President in our memory, better than anyone running against him, better than anyone who could or would run against him, and far, far better than any of his detractors. 
America is our nation. It is not perfect. But it is better than any other nation that does or ever did exist, in terms of the freedom of its citizenry, the goodness of its citizenry and the goodness of its international behavior.
Catholicism is not perfectly taught and not perfectly practiced, and therefore Catholicism is not a perfect religion here on earth. However, the Catholic Church is the Mystical Body of Christ, and as such, it is not only the keeper of ultimate Truth, but is in fact Truth Personified. 
American governments come and they go, but the Constitution remains.
In a similar manner, Catholic governing clerical hierarchies come and they go, but the Ultimate Truth remains.
When world culture tires of the evil lies and begins to turn back toward Truth, the One Holy Roman Catholic Church will be there to light the way. 
---
The only thing Truth has going for Him in this world is us. 
The restoration of Truth = Reality in the hearts and minds of men is now totally dependent upon you and me; if we don't do it, it won't get done.
Sign the Letter to your Bishop, and make our Church Catholic again. 
Join Cardinal Burke's Storm Heaven Rosary Campaign.
Get behind a President Trump and a Vice President Donald Trump Jr, and make America Constitutional again. 
Pray for a strategic collaboration between Abp. Vigano and Trump.
=====
EENS:  Extra Ecclesiam Nulla Salus
(Outside the Church there is no salvation)


With fear and trembling, work out your salvation--Phil 2:12
Seek the Truth; Find the Way; Live the Life.
Please God, and Live Forever.
=====
Sarcastic Acronym Hover-Link Footnotes: For the convenience of those readers using devices that lack a mouse, these footnotes are provided for all webpages, in case any webpage contains any hover-links. (If you don't have a mouse, you can't "hover" it over a link without clicking just to see the simple acronym interpretation. Click any footnote link to see the acronym and a detailed explanation; "Hover" the mouse over it just to see the simple interpretation.)
SLIMC1
Secularist Liberal Intellectual Media Complex
GESGOEAEOT2
Gradually, Ever So Gradually, Over Eons And Eons Of Time
PEWAG3
Punctuated Equilibrium's Wild-Assed Guess
TTRSTF4
Them There Real Scientifical-Type Fellers
TTRSPTF5
Them There Real Smart Perfesser-Type Fellers
TTRSJTF6
Them There Real Smart Journalistical-Type Fellers
SNRTACBT7
Surely No Right Thinking Adult Could Believe Today
STNSEACPB8
Surely Today No Serious Educated Adult Could Possibly Believe
WDN9
We Don't Know
BMDFP10
Baboons, Mongrel Dogs, Filthy Pigs and ...
HBAACOTE11
Human Beings Are A Cancer On The Earth
ACLU12
Anti-Christian Litigation Union
FLORMPORIF13
Flagrant Liar, Or, Mindless Parrot, Or, Innocent Fool
MEJTML14
Marxist Ends-Justify-The-Means Liar
IEJTML15
Islamic Ends-Ends-Justify-The-Means Liar
MPAV16
Marxist Principles And Values
WBESSWG17
Wise, Benign, Elite, Super-Scientific World Governance
TRMITM18
The Reason Man's In This Mess
IYI19
Intellectual Yet Idiotic
TTRSCBTF20
Them There Real Smart Catholic Bishop Type Fellers
IACMPVND21
Illegal-Alien-Criminal Marxocrat-Party-Voting Nation-Destroyers
PEJTML22
Palestinian Ends-Justify-The-Means Liar
PSYOP23
"Psychological Operation" Mind Trick
CDC24
Covid Developmentally Challenged
LGBTQ+25
Every Letter Represents A Serious Psychotic sexual Identity Disorder
[All Web Pages listed in Site Map by date-of-publication;
oldest at the top, newest at the bottom of the list.]

Culture=Religion+Politics;  Who Are We?  Vic Biorseth
The Brilliantly Conceived Organization of the USA;  Vic Biorseth
Return to the BLOG page
Return to the HOME PAGE
Subscribe to our Free E-Zine News Letter
Comment
Respond to this WebPage immediately below the last comment.
Or,
---
Language and Tone Statement

Please note the language and tone of this monitored Website. This is not the place to just stack up vulgar one-liners and crude rejoinders. While you may support, oppose or introduce any position or argument, submissions must meet our high Roman Catholic and Constitutional American standards of Truth, logical rigor and civil discourse. We will not participate in merely trading insults, nor will we tolerate participants merely trading insults. Participants should not be thin-skinned or over sensitive to criticism, but should be prepared to defend their arguments when challenged. If you don't really have a coherent argument or counter-argument of your own, sit down and don't embarrass yourself. Nonsensical, obscene, blindly &doggedly anti-Catholic, anti-American, immoral or merely insulting submissions will not be published here. If you have something serious to contribute to the conversation, be prepared to back it up, keep it clean, keep it civil, and it will be published. We humbly apologize to all religious conservative thinkers for the need to even say these things, but the Hard Left is what it always was, the New Leftist Liberals are what they are, and the Internet is what it is.
"Clickbait" advertising links are not acceptable for posting here. 
If you fear intolerant Leftist repercussions, do not use your real name and do not include email or any identifying information.  Elitist Culturally Marxist Pure Authoritarians cannot and will not tolerate your freedom of speech or any opposition to their rigid authoritarian, anti-equality, anti-life, anti-liberty, anti-property, hedonistic, anti-Constitution, pro-Marxist, pro-Islam, anti-Catholic, anti-Christian, anti-Semitic, anti-male, sexist, pro-homosexual, anti-heterosexual, anti-white, racist, anti-Western, anti-American, Globalist, anti-Nation, blatantly immoral, totally intolerant and bigoted point of view. 
Copyrighted Material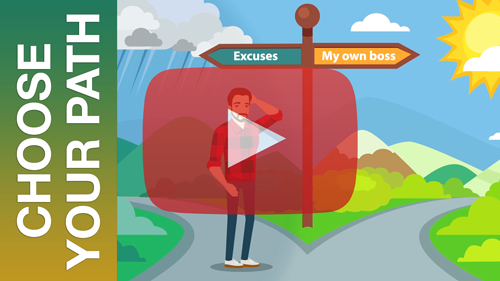 Solopreneur Opportunity Links, for a
Solo Build It WebSite