Site best viewed on a computer screen - not optimized for cell phones
Latest 50 articles published or updated here: BLOG (Web-Log) Page

Failure to Anathematize anyone always leads to being Anathematized ourselves.
We ought to just say "Let us be Anathema" the minute we stop shutting out mortal enemies of the Church and mortal enemies of the Nation.
Vic Biorseth, Wednesday, November 30, 2016
https://www.catholicamericanthinker.com/
If you haven't read it, I urge you to read Anathematizing Anathema and following comments to see how orthodox Catholics began being anathematized by Catholic clerics, and how Constitutional American citizens began being anathematized by American government officials.  

It's what happens when we stop using simple common sense, and start listening to false theories that tickle the ears, and begin to fail to see the black-and-white differences between the state of Grace and the state of Disgrace. 
Good and Evil are worlds apart.  There are no shades of gray. 

What we are witnessing here is the counter-revolution that is working to undo the original Christian Revolution that civilized the world.  Before the effects of Christianity on all of human culture, no one recognized any of the virtues as being virtuous, or any of the behaviors of the Christians as being "civilizing" and good for society. 

Before Christ, no one thought of humility, for example, as being something good to practice.  Quite the opposite; almost no one was humble.  It was the same with charity, done for its own sake, given to total strangers.  These things were not seen to be good; they were seen to be stupid.  You can't get ahead that way. 
The difference was that the Christian was less self-centered.  There was something else at play here; something beyond self and beyond consciousness.  Something that was objectively true, immutable and unchangeable, and not subject to man. 

Even those who did not understand, did not know of God, had no real understanding of Christianity, saw that these people were different, that their behavior was "good", and perhaps something to be emulated.  Judaism had shown the world a super-high moral code to try to live by.  Christianity kicked it up a notch, centering everything on Self-Sacrificial Love.  That is what all the Christian virtues spring from. 

This was indeed Revolutionary.  It brought about Western Civilization. 

Against this civilization arose Islam, the Reformations and Marxism. 

Islam was an unmistakable counter-revolution to Western Civilization.  It denied the divinity of Christ, it denied the Trinity, it denied Free Will and Freedom of Conscience, it denied Equality, and it even denied Liberty.  It arose as a global strategy aimed at forcible world domination, insisting on absolute submission of all unbelievers, who were to be forced into conversion, or total submission and subjugation, or be executed.  To achieve world domination Islam calls for an unrelenting campaign of terror and death to be waged against all unbelievers. 

The Reformations produced the Reformed Church of Luther, the Reformed Church of Calvin, the Reformed Church of Zwingli, the Reformed Church of Smyth, the Reformed Church of Henry VIII, etc., and all the Denominations that sprang forth from them.  Each Denomination held a different view or interpretation of the original unchanged revealed Gospel of Jesus Christ.  The problem is that the original revelation is an objective truth, immutable and unchangeable by man.  So each of these Denominations holds a subjective, not objective, human interpretation of the reality of the original Revelation.  This is, at the very least, a watering-down and loosening of Christian belief, through accepted heresies.  A major fracturing of faith among "Christian" believers within Western Civilization. 

Marxism was an unmistakable counter-revolution against Christianity, Western Civilization and all existing human institutions, including the Church.  It denied the existence of God, the validity of any religion, the right to property, the existence of any objective and immutable truths, the existence of any objective moral code, and insisted upon a purely materialistic and utilitarian "value system" to be applied to everything, including human life itself.  In embracing the evil "ends justify the means" philosophy of Marchiavelli, Marxism lies to achieve its goal of world domination through instigated and contrived "Revolutions".  It therefore will tolerate and control religions that it cannot expeditiously eliminate yet, and it will pretend to be kind and charitable and "good" to achieve its ends.  But the true hidden goal always remains absolute tyranny. 

Against all this arose the USA, as a new way to restore the original intentions of the Christian Revolution, as shown in Ecumenical America.  If a nation could be Constituted so that the Constitution itself, as the Supreme Law of the Land, would be the actual sovereign ruler, and the government itself, as well as the people, would be subservient to the Constitution, that opened up other possibilities.  Perhaps all Denominations of Christians would come to recognize that there is but one God, and one Revelation of God, and therefore be drawn to seeking that original Revealed Truth in its entirety.  A natural ecumenism. 

America was founded upon Natural Law, and her civil law was to be legislated based upon the Christian moral law that all Christian confessions held in common, whatever theological differences they may have had.  That, after all, was how the early "generally Christian" American citizenry all knew right from wrong. 

As a matter of simple common sense, it would seem that anyone who violated the Natural Law America is founded upon, or who violated the moral law of Christianity, or who violated the American Constitution, should properly be declared anathema and separated from us, at the very least.  They certainly should not be celebrated or lauded as some kind of ground-breaking progressives, and given an ear, and allowed to modify our faith, or our civil law. 
Why should anyone who violates and politically opposes the faith of a particular Christian confession be allowed to remain in that confession?  Why should anyone who violates and politically opposes the American Constitution be allowed to remain a citizen? 

Have we become so devoid of simple common sense that we would allow our Freedom of Religion, or our Freedom of Speech, or our Freedom of the Press, or our Freedom of Assembly, etc., etc., etc., to become national suicide pacts?  Should we allow a foreign religion to eventually wipe us all out?  Should we allow blatantly Marxist Politicians to not only run our previously Constitutional government, but totally subjugate us? 

America was founded upon the natural law civil rights of citizens to Equality, Life, Liberty and Private Property, and all citizen rights guaranteed in the Constitution flow from them.  Both Islam and Marxism clearly and obviously directly oppose all of them.  They also violently oppose freedom of religion, speech, press and assembly.  Both Islam and Marxism not only oppose Christianity, but America, in every regard.  Neither can coexist peacefully with Constitutional America.  That's just a hard, cold fact of life. 

But America has more to contend with than Islam and Marxism within her borders.  The Denominations continue over time to modify not only their individual denominational theologies, but also their once commonly held "Christian" moral code as well.  It began with Protestantism's acceptance of the "morality" of artificial contraception, a clear opposition to the Christian teaching of the sacredness of Life.  Henry VIII had already blessed divorce and remarriage in his Church, and so, to begin with, Christian morality was not totally embraced by America's general Christianity. 

That situation has only gotten worse, as Denominations periodically vote-in new immoralities, and new Denominations come into being.  Much of Protestantism now embraces feminism and a feminine priesthood and homosexuality, all opposing Life, and all opposing the normative Family. 

Nor is Catholicism in America without its anti-Life positions.  We had our Bishop's Revolt against the condemnation of artificial contraception too.  Weak and even heretical teaching within the Church in America has produced Parish and Diocesan blessing of homosexual unions and other "irregular" unions, just like the Protestants, and equally in direct contradiction to the unchanged original Revelation, the unchanged Scriptures and the unchanged long Tradition of the Church. 

Scripture?
What Scripture?
We don't need no stinking Scripture!

All of this makes it harder and harder for a Catholic American Constitutionalist to stand up and speak truth without being shouted down or thrown out.  We are now the ones not tolerated in polite society. 

Am I really the only one who sees what's going on here? 

As we cross from the religious side to the political side of the American street, the situation gets even worse.  Marxism - anti-American Marxism - is in the American governmental driver's seat.  The Marxocrat Party is Marxist to the core, and the Republicrat Party has no real problem with that incontrovertible fact.  The only thing the Republicrats push back against is how much and how quickly our government, taxes and laws are to  become Redistributionist, anti-Christian, anti-Capitalist, anti-corporation, anti-fossil fuel, anti-refrigerator, anti-SUV, anti-electricity, etc., etc., etc. 
And, not just coincidentally, anti-Constitution.  

Flat out unconstitutional, and therefore illegal, "American Principles" have been solidly established in the American public psyche to such an extent that they are not even recognized as being unconstitutional and illegal in the first place. 

The list is endless; these are just the "biggees".  The important point I want to get across here is not merely that all of these things are unconstitutional and illegal, and therefore open to being simply declared null, void and inoperative by a Constitutionalist President.  What needs to be emphasized is that they are not even recognized as being outside the Constitution and therefore illegal entities in the first place. 

Our whole government is in on it, and We The People don't even see it. 

Constitution?
What Constitution?
We don't need no stinking Constitution!

The Constitution is not our sovereign ruler any more.  We have an Imperial Presidency, who alone rules an unconstitutional pyramid of Soviets (regulating bureaucracies), and we have an Imperial Court that is in league with if not under the control of an Imperial Presidency. 

The government is now sovereign in our once Constitutional nation.  And the House, the Senate, the Presidency and the Court are all now dominated by ideological Marxists who are therefore anti-Americans.  Marxism, in any of its many forms, is antithetical to our Constitution. 

Islam, also antithetical to our Constitution, enters the political picture at the top and the bottom of our Culture. 
At the top, in our own government, we now have Moslems elected to Congress.  Moslems, who swore their oaths of office on a Koran, not on a Bible.  A Koran that declared war on all of us unbelievers: 

Fight those who do not believe in Allah, nor in the latter day, nor do they prohibit what Allah and His Apostle have prohibited, nor follow the religion of truth, out of those who have been given the Book, until they pay the tax in acknowledgment of superiority and they are in a state of subjection. -Koran Surah 9:29
A Koran that orders disciples to murder and terrorize us:   

When your Lord revealed to the angels: I am with you, therefore make firm those who believe. I will cast terror into the hearts of those who disbelieve. Therefore strike off their heads and strike off every fingertip of them. -Koran Surah 8:12

A Koran that directly and even murderously opposes Christianity, Judaism, all non-Moslem religions, and Freedom Of Religion.  It opposes Freedom of Speech and Freedom of Press.  It opposes our Constitution in every respect.  It opposes the Natural Law American foundational rights to Equality, Life, Liberty and the Pursuit of Happiness. 

Now, I don't want to be picky, but, just how much more incompatible can any religion or ideology get than the Koran with our Constitution?  Doesn't anyone else out there think it might have been a good idea to have anathematized believing disciples of Islam from holding authoritative office anywhere in our Constitutional government? 

And at the bottom, right here among We The People, we keep suffering these incidents of Jihad and watching the government study and study and study, and examine, and investigate, to find out if, and how, and by whom, the perpetrator might have been "radicalized" or "recruited" into some "terrorist" group.  Mustn't jump to conclusions; no, no!  Heavens no!  We must start with the assumption that Islam is a religion of peace.  Despite what it says about itself in its own Koran. 

The current investigation into the Ohio State campus incident is typical.  First, "we don't know of any relationship to Islam".  Then, he was a Moslem, yes, but we don't see any connection to "terror groups".  Finally, there is a connection to ISIS, and recent evidence of his own Jihadist tendencies. 

The whole point of Islam is missed here, always.  Over and over again. 

In Islam, there is no such thing as a terror group.  There are only groups committed to Jihad, which is mentioned 164 times in the Koran.  To Moslems, that's not terrorism, it's just normal Islam.  It's what they do.  Those that don't actually do it support it.  And they lie about it to us, in accordance with the Islamic doctrine of Taqiyya, assuring us that Islam is a religion of peace. 

If you want to know who "radicallized" any Islamic terrorist, read the Koran.  If you want to know how someone became a pop-up Jihadist or joined an organized Jihadist group, read the Koran. 
It's an integral and inseparable part of Islam itself. 
I strongly suspect that our Marxified investigators don't want you to know that.  Marxism always drives toward cultural disorder and chaos, and Jihad contributes to cultural disorder and chaos.  Chaos only helps the Marxist revolutionary cause. 

Our real problem here is that:
We failed to anathematize Marxist ideology early on.
We failed to anathematize Islamic religion/ideology early on. 

We failed to shut down unconstitutional federal government actions early on. 

Just as in the Church, we failed and continue to fail to anathematize dedicated, committed, organized agenda-driven groups of obstinate unrepentant sinners.  Until now, some of them anathematize us. 

We have said, many times all over this site, that if the people ever allow Satan to get on the people's bus, he will eventually wind up driving the bus. 
And here we are. 

I am reminded of an old time Pogo Possum cartoon, in which Pogo announces to the world,

"We have met the enemy, and he is us!"

The evil, sly, underhanded program of Cultural Marxism continues to enjoy roaring success in psychologically turning us against ourselves. 

Today it seems that the only thing ever anathematized is anathema itself.  If we can't work together to restore the principle of anathema, then, prepare to be anathematized in your own Church, and in your own Country.  Because the shoe is moving to the other foot. 

Pray that President Elect Trump sees all of this for what it is, and pray that Pope Francis may turn from his own favoring of political Marxism.  And pray for an awakening to Truth in the American people. 

=====
Sarcastic Acronym Hover-Link Footnotes: For the convenience of those readers using devices that lack a mouse, these footnotes are provided for all webpages, in case any webpage contains any hover-links. (If you don't have a mouse, you can't "hover" it over a link without clicking just to see the simple acronym interpretation. Click any footnote link to see the acronym and a detailed explanation; "hover" the mouse over it just to see the simple interpretation.)
SLIMC1
Secularist Liberal Intellectual Media Complex
GESGOEAEOT2
Gradually, Ever So Gradually, Over Eons And Eons Of Time
PEWAG3
Punctuated Equilibrium's Wild-Assed Guess
TTRSTF4
Them There Real Scientifical-Type Fellers
TTRSPTF5
Them There Real Smart Perfesser-Type Fellers
TTRSJTF6
Them There Real Smart Journalistical-Type Fellers
SNRTACBT7
Surely No Right Thinking Adult Could Believe Today
STNSEACPB8
Surely Today No Serious Educated Adult Could Possibly Believe
WDN9
We Don't Know
BMDFP10
Baboons, Mongrel Dogs, Filthy Pigs and ...
HBAACOTE11
Human Beings Are A Cancer On The Earth
ACLU12
Anti-Christian Litigation Union
FLORMPORIF13
Flagrant Liar, Or, Mindless Parrot, Or, Innocent Fool
MEJTML14
Marxist Ends-Justify-The-Means Liar
IEJTML15
Islamic Ends-Ends-Justify-The-Means Liar
MPAV16
Marxist Principles And Values
WBESSWG17
Wise, Benign, Elite, Super-Scientific World Governance
TRMITM18
The Reason Man's In This Mess
IYI19
Intellectual Yet Idiotic
TTRSCBTF20
Them There Real Smart Catholic Bishop Type Fellers
IACMPVND21
Illegal-Alien-Criminal Marxocrat-Party-Voting Nation-Destroyers
PEJTML22
Palestinian Ends-Justify-The-Means Liar
PSYOP23
"Psychological Operation" Mind Trick
CDC24
Covid Developmentally Challenged
LGBTQ+25
Every Letter Represents A Serious Psychotic sexual Identity Disorder
[All Web Pages listed in Site Map by date-of-publication;
oldest at the top, newest at the bottom of the list.]

Culture=Religion+Politics;  Who Are We?  Vic Biorseth
The Brilliantly Conceived Organization of the USA;  Vic Biorseth
Return to the BLOG page
Return to the HOME PAGE
Subscribe to our Free E-Zine News Letter
Comment
Respond to this WebPage immediately below the last comment.
Or,
---
Date:  Thu Dec 01 10:16:13 2016
From:  Michael Gent
Email:   mikeg751@yahoo.com
Location:  Saratoga Springs,N.Y. USA
Comment: 
Another great one. Don't know where you get the energy to do this.  "Doesn't anyone else out there think it might have been a good idea to have anathematized believing disciples of Islam from holding authoritative office anywhere in our Constitutional government?".  Ben Carson said it and was excoriated for doing so and that was that.
---
Date:  Thu Dec 01 2016
From:  Vic Biorseth
Comment:  
Michael:
And that's typical today.  He could actually ask the same question of all the ideological Marxists of various spot and stripe holding office today.  Bottom line, regarding holding federal government office, is this: 
The oath of office is an oath to uphold the Constitution, and to defend it against all enemies, foreign and domestic. 
Marxism, in every variation, is an enemy of the Constitution. 
Islam, in every variation, is an enemy of the Constitution. 
So how could any Marxist or any Moslem honestly swear to such an oath, and remain a Marxist or a Moslem? 
Regards,
Vic
---
Date:  Thu Dec 01 20:59:48 2016
From:  John Prewett
Email:    jwp_jwp@yahoo.com
Location:  Uttaradit Thailand
Comment: 
This hard-core serious Roman Catholic site says of Islam:
"Islam was an unmistakable counter-revolution to Western Civilization.  …...  To achieve world domination Islam calls for an unrelenting campaign of terror and death to be waged against all unbelievers. ".
However,  the Pope, the head of the RC "church" is the kingpin of the Globalist clique that demands Muslims be welcomed into all the nations of old "Christendom."
I'd be soooooooo ashamed to call myself a Roman Catholic.

---
Date:  Fri Dec 02 2016
From:  Vic Biorseth
Comment:  
John:
The Church has had many bad Popes, and the Church still stands, even in spite of the worst them.  The important thing is that none of them ever succeeded in corrupting the original Revealed Deposit of Faith that the Church is charged by Christ Himself to teach. 
Currently, I am soooooooo ashamed of our current President, Comrade Obama (peace be upon him).  But I am not about to stop being an American, either.  The Constitution still exists, even in spite of him. 

Regards,
Vic
---
Language and Tone Statement

Please note the language and tone of this monitored Website. This is not the place to just stack up vulgar one-liners and crude rejoinders.  While you may support, oppose or introduce any position or argument, submissions must meet our high Roman Catholic and Constitutional American standards of Truth, logical rigor and civil discourse.  We will not participate in merely trading insults, nor will we tolerate participants merely trading insults.  Participants should not be thin-skinned or over sensitive to criticism, but should be prepared to defend their arguments when challenged.  If you don't really have a coherent argument or counter-argument of your own, sit down and don't embarrass yourself. Nonsensical, obscene, blindly & doggedly anti-Catholic, anti-American, immoral or merely insulting submissions will not be published here.  If you have something serious to contribute to the conversation, be prepared to back it up, keep it clean, keep it civil, and it will be published.  We humbly apologize to all religious conservative thinkers for the need to even say these things, but the Hard Left is what it always was, the New Leftist Liberals are what they are, and the Internet is what it is. 
"Clickbait" advertising links are not acceptable for posting here. 
If you fear intolerant Leftist repercussions, do not use your real name and do not include email or any identifying information.  Elitist Culturally Marxist Pure Authoritarians cannot and will not tolerate your freedom of speech or any opposition to their rigid authoritarian, anti-equality, anti-life, anti-liberty, anti-property, hedonistic, anti-Constitution, pro-Marxist, pro-Islam, anti-Catholic, anti-Christian, anti-Semitic, anti-male, sexist, pro-homosexual, anti-heterosexual, anti-white, racist, anti-Western, anti-American, Globalist, anti-Nation, blatantly immoral, totally intolerant and bigoted point of view. 
Copyrighted Material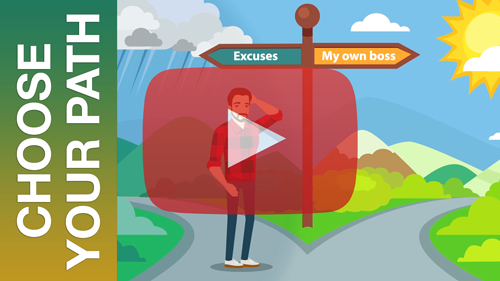 Solopreneur Opportunity Links, for a
Solo Build It WebSite