Site best viewed on a computer screen - not optimized for cell phones
Latest 50 articles published or updated here: BLOG (Web-Log) Page

Ecumenical America:  Christian Ecumenism's Last Best Hope.
The Reformation split us apart; the Sons of Liberty and the Continental Congress sought to bring us back together.
Vic Biorseth, Wednesday, June 22, 2016
https://www.catholicamericanthinker.com/
I know; I know; Christian Ecumenism wasn't their purpose, or the first thing on their minds.  But it was
the need to unite quickly against a common enemy,
the common Christian Ethos and driving Moral Code, and

the recognition of Natural Law, disregarding specific Doctrine,

that led them quickly to the Revolutionary Idea itself: the reasoned, common understanding and determined goal of: 

Eliminating Kings and Nobility from Government.

The revolutionary idea of Establishing the Law Itself as the Sovereign, with all citizens, including the government itself, subservient and equally subject to the exact same fixed Law.  A nation of laws, and not of men. 
And that fixed, sovereign law was to be based on Natural Law. 
And the Natural Law is, of course, God's Law. 

At this point, it might be good to remember the divergent Christian faiths that were firmly established in the founding laws of each of the Colonies, from which came the 53 Delegates to the first Continental Congress, during the Revolutionary Era. 

Rhode Island
Pennsylvania
Maryland
Connecticut
Georgia
Massachusetts
North Carolina
New Hampshire
South Carolina
Virginia
Florida

West Indies
New York
Delaware
New Jersey


Baptist
Quaker
Roman Catholic
Congregational
Church of England
Congregational
Church of England
Congregational
Church of England
Church of England
Catholic (Spanish era) Church of England (British era)
Church of England
Church of England
Undifferentiated Christian
Undifferentiated Protestant

What these faiths held in common was the general Christian Ethos, and the common recognition of Natural Law.  A common sense of right and wrong, virtue and vice. 

Don't be distracted by modern claims (and false education, including falsified text books and history books) that the Founders were not true Christians, that many of them were Deists, that they were all racist slave-holders, that they were exploiters and plunderers, etc., etc., etc.  None of that is true.  Some of them dabbled in Deism, the popular fad among intellectuals of the day, and all of them were sinners, just like today. 
But note this well:  Every one of them was raised up in a strict Christian household and instilled with the Christian Ethos, from earliest childhood.  That was their formation and their foundation.  By early adulthood, the most read book they had, from which many of them had practiced reading skills, or even learned to read from, was the Bible. 

That was what they held in common.  However divergent the denominations, however flawed the interpretations, however lacking in the fullness of Truth, they all spoke a common ethical and moral language, and that common language was Christian. 
The Delegates to the first Continental Congress were desperately sought out and brought together by the Sons of Liberty, in a desperate attempt to unify the Colonies against the Crown, in the name of Liberty. 

And many of their recorded words often reveal a shocking Catholicity, and show that many of them may have been more Catholic in their thinking than they would ever have admitted, nor even known. 
Jefferson, for instance, in the Continental Congress, tried to pass a law freeing all slaves in all Colonies, and it failed, by only one vote. 
One Stinking Vote. 

Today, in formal education, Jefferson (and Washington, and others) are taught to have been racist, committed slave holders who took sexual advantage of slaves.  Absolute lies.  There are even claims of DNA evidence, which are broadly believed today, and they, too, are absolute lies.  There is not and never was any such evidence. 
Our Founders are today practically criminalized in the minds of elementary students and college students alike, because they "refused" to free their slaves, even on their deaths.  Another lie.  They were prevented from freeing their slaves by Colonial law, even upon their deaths.  They counted slaves among their dearest friends.  They hated slavery; but that is not how their history is taught today, in an education system dominated by anti-American Cultural Marxism. 
Formal education in America is anti-American Marxist Disinformation. 

I feel perfectly comfortable making that blanket statement.  You have to diligently search to find teaching institutions not infected with Marxist and anti-American and Scientistic Disinformation.  They are glaring exceptions to the rule. 

After the Revolution, and up until the Woodrow Wilson administration, America roared, economically speaking.  We out-did every other nation, existing and in history, in producing products, goods and services, in raising standards of living, and of lifting people out of poverty.  Everyone should read what Tocqueville wrote about us in our early history. 

No other form of government ever lifted so many people out of poverty. 

And it's all based on four elements of Natural Law: 
Equality
Life
Liberty
Property

These are Natural Law rights of man, endowed by God, inalienable, and not to be interfered with by government.  In fact, government is instituted, by men, to protect those very Natural Law rights. 
That is the sole purpose of being for the American Government. 

Where the Reformation unintentionally broke Christianity apart,
Constitutional America could inadvertently re-unite Christianity.

We discussed elements of the Christian break-up in Fractured Christianity, in For God and Country, and elsewhere herein.  It was Luther's new creed,

Cujus region, ejus rligio (Whoever's reign, his religion.) A citizen's religion became a matter of civil law. "He who owns the country owns the Church, and he that makes your laws for you has the right to make your religion for you."
that established a fierce, radical combination of Church and State, recruiting Princes and Nobles to the cause.  Most of these Noble champions of various denominations were motivated more by greed than by religion, and that greed set all of Europe ablaze with years and years of unnecessary, internecine, open warfare.  Whatever rich Cathedrals, Monasteries, Convents and rent-paying Lands could be taken and possessed, in the name of Cujos Rgion, ejus rligio, were simply taken and possessed, by force of arms. 

Even after the open warfare of the Reformation subsided into an exhausted military stalemate, there followed an age of persecution of whatever denomination was not the official state denomination, including even death penalties for violators.  Just being of another faith than the Noble made one a potential traitor and enemy of the state, always viewed with suspicion, and always in danger. 
That was the whole, sole reason the Pilgrims left for America. 

Note that all of the Colonies, established as denominational theocracies as they were, did not demand or enforce the official denomination on the citizenry.  That was the sort of thing they all came here to avoid.  Once the American economy began to boom, huge numbers immigrated, and there was no denominational requirement to keep them out of any Colony.  It didn't take long before the officially established Colonial denomination was outnumbered by other kinds of Christians. 

The important thing is this:  Unlike France, after the French Revolution, Everyone on earth recognized that America was a Christian nation, with freedom of religion, and freedom from nobility. 

Common Sense of the Founders, and and their assumed continuing Common Sense interpretation of Constitutional Law.

Being of like-mind on the big issues, and building a nation on the Principles of Equality, Life, Liberty and Property, the Founders assumed later generations would always adhere to those principles, and recognize that they were out of Natural Law, authored by the God of the Christians and the Jews.  Which is to say, the Founders assumed that the nation would always be Christian, generally speaking, without demanding any denominational interpretation of general Christianity. 

And, if later generations had been left to be raised, educated and formed in truth, that would have been correct.  But the falsehood that was breaking down European faith and morals was being popularized and taught here, too.  It was false history of the Middle Ages and the "Enlightenment" that theoretically "brought man out" of the "Dark Ages" that was already infecting American thought, and that would bring about the French Revolution. 

First of all, there was nothing "dark" about the Middle Ages.  Not even Bubonic Plague, which was not "cured" by the Enlightenment, but continued on right into the Renaissance.  In the Middle Ages, the Church invented the University, the modern Banking system, and the Hospital.  What's "dark" about any of that? 

Enlightenment and Modern thinking attacked belief in God in a general way, augmented by a loss of faith in Europe due to having witnessed the greed of the Nobles during all the Reformation wars, in the taking of territory purely to enrich themselves.  No one believed all of these Nobles to actually be devout Christians of any sort.  Yet they forcibly imposed their "religion" on their subjects. 
The Enlightenment was, in actual fact, an Endarkenment.
Anything moving away from God is moving away from light, not toward it. 

What this new thinking generated was Secularism, a movement to religiously cleanse both government and society, aiming to create an "improved" atheistic culture.  Divorcing all this "enlightened" and "Modern" thinking from God gave birth to Scientism, and it was all downhill from there. 

The unlawful establishment of the clearly unconstitutional "Constitutional Principle" of Separation of Church and State.

The Supreme Court decision, written by Justice Black in the 1947 Everson case, quite unlawfully and in direct violation of the Constitution, established the Separation of Church and State "Constitutional" Principle in law.  And the President and the Congress just stood by and let it happen.  This Constitutional abomination awaits a decent President or a decent Congress to strike it down by simply declaring it to be unconstitutional, null and no law.  Any law that violates the Constitution is no law. 
That is, if the Constitution is, as it says, the supreme law of the land. 

What this evil "Principle" did and continues to do is advance the cause of the Secularism movement, effectivly religiously-cleansing the whole government, and steadily religiously-cleansing the public square, first, and all of society, second.  Public schools, universities, public institutions of any sort that receive government funds, are now almost thoroughly cleansed of any Christian reference, images, prayers, displays or even word usage, of words like "Christmas". 
All of this is, of course, a direct violation of the First Amendment, in that it is forcing a religious belief system - that being, unbelief - on the free citizenry of America.  Christian American citizens are no longer perfectly free to exercise their religion in the living of their lives. 
That is unconstitutional. 
Secularism, a strictly faith-based belief system, is being imposed upon American citizens, against their will, by their government.  Our government is doing precisely what the First Amendment forbids it to do. 

Strictly Literal Constitutional interpretation to protect enemy religions, as opposed to simple common sense interpretation.

While our own supposedly Constitutional government suppresses the exercise of Christianity in the public square, at the same time it protects and promotes the dangerous, and even murderous religion of Islam, under the pretext of actually believing in the Constitutional Principle of Freedom of Religion. 
Apparently, to our politicians, Freedom of Religion applies to Islam, but not to Christianity. 

Islam is a religion that is sworn, in its own scripture, to kill and conquer all other religions, and to establish itself as the sole form of government and law, throughout the world. 
Which, you might think, sounds kind of unconstitutional. 
It not only opposes freedom of religion, speech, press, association, etc., but it also opposes Equality, Life, Liberty and Property. 
In favor of Conquest. 

And yet, it may be shown that the entire American legal system:
Opposes and even suppresses Christianity.
Protects and promotes Islam.
Go figure. 

Strictly Literal Constitutional interpretation to protect enemy ideology, as opposed to simple common sense interpretation.
Voltaire's "I disagree with what you say, but I will defend to the death your right to say it" trumps the Constitution.  Common sense goes out the window when an enemy ideology, such as Marxism, is allowed not only to speak, but to enter politics, to hold high office, in all three branches of Constitutional government, even in spite of its being a mortal enemy ideology of the Constitution itself. 

Like Islam, Marxism opposes both Christianity and the American Constitution.  And, of course, Marxism opposes Equality, Life, Liberty and Property. 
Marxism's gross misinterpretation of equality sees equality of material, as a "Social Justice" issue.  It does not see it as we do, as all men standing equal before Constitutional law.  Equal in rights, privileges, duties, responsibilities and penalties.  Not equality of stuff. 
Like Islam, Marxism seeks global domination, through violent revolution.
Which, you might think, sounds kind of unconstitutional. 

Expanding free speech to include freedom to govern us is just stupid. 

We need to reverse all this unconstitutionality and get back to common sense basics if America is to survive Obamunism and Marxocrat Partyism.  That's why we wrote Breaking Islam, and Breaking Marxsim, and Breaking the Parties, and Breaking the Establishment. 

Both Marxism and Islam are sworn, implacable mortal enemies of America, Christianity, the Constitution, Equality, Life, Liberty and Property.  Yet, they have now been made part of us. 
We have recommended deporting all Moslems from America.  Easier said than done; I agree.  But they are here to eventually kill us or dominate us.  That's the simple fact of the matter, established in the Koran, and unchanged for 1,400 years.  We are not at war with Islam, and that is precisely the problem: Islam is at war with us, and we don't recognize it.  We don't want to believe it.  But it is true.  Read the Koran. 
It might be harder to deport all Marxists; where would we deport them to?  They have been weaseling their way into our institutions since, at least, 1848, when Marx published his Communist Manifesto.  We are not at war with Marxism, and that is precisely the problem: Marxism is at war with us, and we don't recognize it.  Read the Manifesto. 

If America falls, where does Christian Ecumenism go? 

To see how far we have fallen from being ruled by our own Constitution, you have to look no farther than our current President and his Political Party:  Comrade Obama, peace be upon him, and his Marxocrat Party.  Every single thing he has done in office is unconstitutional.  The Republicrat Party resists none of it; in fact, they actually sponsor some of it. 
Make no mistake about it: if Obamunism and the Marxocrat Party agenda continue without resistance on their current path, America will most certainly fall.  That is their goal.  The elimination of the Constitution, and not only the subjection or elimination of the American nation, but the elimination even of the very concept of national sovereignty. 

As we said in American Patriotism and Nationalism, and in American Nationalism, there's not a thing in the world wrong with Nationalism or Nationalist Pride that is not associated with Marxism or any other kind of dictatorship. 

Both Marxism and Islam seek a global government devoid of individual nations.  And, lots of elitist pseudo-sophisticates agree with that notion, as "progress" toward a supposedly superior "New World Order" without borders. 
What is overlooked is the existence of evil. 
Borders keep civilization in, and barbarians out. 
Marxists and Moslems are the last of the barbarians, whether anyone likes it or not.  That's the way it is.  Both of them seek the destruction and elimination of Christianity, America, legal systems and government systems other than their own. 
They openly say these things, and we don't seem to listen, or care. 

No Marxist or Moslem can take an American oath of office swearing to protect the Constitution against all enemies foreign or domestic, because, all Marxists and all Moslems are, indeed, enemies of the Constitution, foreign or domestic. 
No one can be a Marxist or a Moslem and honestly take such an oath. 

So, assuming they succeed and America goes down, where, on this earth, is there another Christian nation that does not have a nationalized or nationally declared official denomination, but that establishes freedom of worship in its very Constitution? 
Nowhere.
There is no such other nation.  This is it. 

That's why we wrote all the Breaking pages. 

Pray that a President Trump might discover the Constitution. 
The Washington "Establishment" is, after all, his mortal enemy.  The Constitution itself, properly applied, can destroy them all. 

=====
Sarcastic Acronym Hover-Link Footnotes: For the convenience of those readers using devices that lack a mouse, these footnotes are provided for all webpages, in case any webpage contains any hover-links. (If you don't have a mouse, you can't "hover" it over a link without clicking just to see the simple acronym interpretation. Click any footnote link to see the acronym and a detailed explanation; "hover" the mouse over it just to see the simple interpretation.)
SLIMC1
Secularist Liberal Intellectual Media Complex
GESGOEAEOT2
Gradually, Ever So Gradually, Over Eons And Eons Of Time
PEWAG3
Punctuated Equilibrium's Wild-Assed Guess
TTRSTF4
Them There Real Scientifical-Type Fellers
TTRSPTF5
Them There Real Smart Perfesser-Type Fellers
TTRSJTF6
Them There Real Smart Journalistical-Type Fellers
SNRTACBT7
Surely No Right Thinking Adult Could Believe Today
STNSEACPB8
Surely Today No Serious Educated Adult Could Possibly Believe
WDN9
We Don't Know
BMDFP10
Baboons, Mongrel Dogs, Filthy Pigs and ...
HBAACOTE11
Human Beings Are A Cancer On The Earth
ACLU12
Anti-Christian Litigation Union
FLORMPORIF13
Flagrant Liar, Or, Mindless Parrot, Or, Innocent Fool
MEJTML14
Marxist Ends-Justify-The-Means Liar
IEJTML15
Islamic Ends-Ends-Justify-The-Means Liar
MPAV16
Marxist Principles And Values
WBESSWG17
Wise, Benign, Elite, Super-Scientific World Governance
TRMITM18
The Reason Man's In This Mess
IYI19
Intellectual Yet Idiotic
TTRSCBTF20
Them There Real Smart Catholic Bishop Type Fellers
IACMPVND21
Illegal-Alien-Criminal Marxocrat-Party-Voting Nation-Destroyers
PEJTML22
Palestinian Ends-Justify-The-Means Liar
PSYOP23
"Psychological Operation" Mind Trick
CDC24
Covid Developmentally Challenged
LGBTQ+25
Every Letter Represents A Serious Psychotic sexual Identity Disorder
[All Web Pages listed in Site Map by date-of-publication;
oldest at the top, newest at the bottom of the list.]

Culture=Religion+Politics;  Who Are We?  Vic Biorseth
The Brilliantly Conceived Organization of the USA;  Vic Biorseth
Return to the BLOG page
Return to the HOME PAGE
Subscribe to our Free E-Zine News Letter
Comment
Respond to this WebPage immediately below the last comment.
Or,
---
Language and Tone Statement

Please note the language and tone of this monitored Website. This is not the place to just stack up vulgar one-liners and crude rejoinders.  While you may support, oppose or introduce any position or argument, submissions must meet our high Roman Catholic and Constitutional American standards of Truth, logical rigor and civil discourse.  We will not participate in merely trading insults, nor will we tolerate participants merely trading insults.  Participants should not be thin-skinned or over sensitive to criticism, but should be prepared to defend their arguments when challenged.  If you don't really have a coherent argument or counter-argument of your own, sit down and don't embarrass yourself. Nonsensical, obscene, blindly & doggedly anti-Catholic, anti-American, immoral or merely insulting submissions will not be published here.  If you have something serious to contribute to the conversation, be prepared to back it up, keep it clean, keep it civil, and it will be published.  We humbly apologize to all religious conservative thinkers for the need to even say these things, but the Hard Left is what it always was, the New Leftist Liberals are what they are, and the Internet is what it is. 
"Clickbait" advertising links are not acceptable for posting here. 
If you fear intolerant Leftist repercussions, do not use your real name and do not include email or any identifying information.  Elitist Culturally Marxist Pure Authoritarians cannot and will not tolerate your freedom of speech or any opposition to their rigid authoritarian, anti-equality, anti-life, anti-liberty, anti-property, hedonistic, anti-Constitution, pro-Marxist, pro-Islam, anti-Catholic, anti-Christian, anti-Semitic, anti-male, sexist, pro-homosexual, anti-heterosexual, anti-white, racist, anti-Western, anti-American, Globalist, anti-Nation, blatantly immoral, totally intolerant and bigoted point of view. 
Copyrighted Material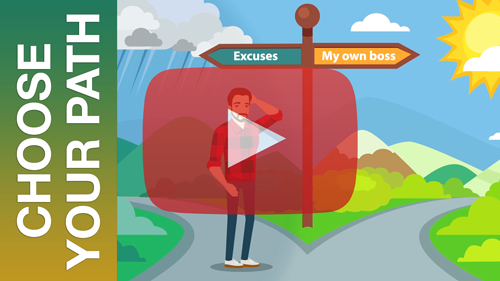 Solopreneur Opportunity Links, for a
Solo Build It WebSite