Site best viewed on a computer screen - not optimized for cell phones
Latest 50 articles published or updated here: BLOG (Web-Log) Page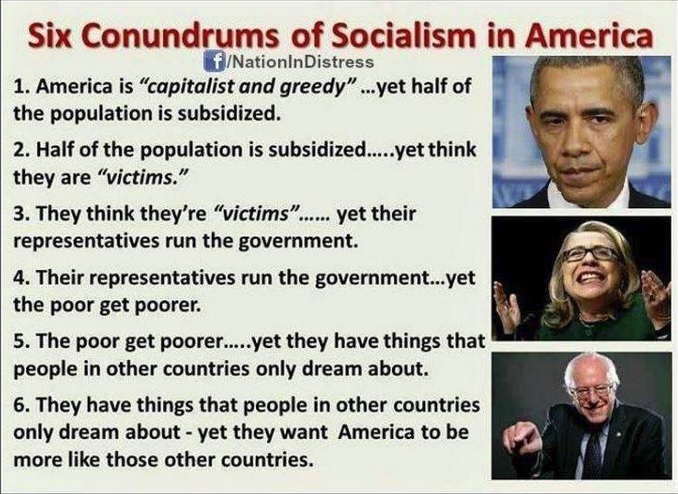 What Would No Party Politics Look Like In A No Party America?
Would The Big Political Issue Still Be Moving America Under A Globalist-Socialist Government Versus Keeping America Under American Constitutional Government?
Vic Biorseth, Sunday, July 27, 2023
https://www.CatholicAmericanThinker.com/
Politics In The Absence Of Political Parties

Just for grins, giggles and chuckle-yuks, let's pretend that the Unicrat Party fails to keep President Trump out of the Presidency in 2024. And let's pretend further that President Trump succeeds in taking out the Deep State Shadow Government, and the unconstitutionally existing Political Parties along with it.

How would "no party politics" even work? Up to and at this point in our political history, the one political objective to which all other political arguments have been subordinated is the Marxocrat Party program of crushing the Bourgeoisie, and the (supposed) Republicrat Party program of unleashing and further liberating that same Bourgeoisie.
Which is to say, us; the American citizenry.

You might say that the American Constitution was written to favor the Bourgeoisie, or the Middle Class. And that Socialism was dedicated and committed to destroying it, as per Marx's Communist Manifesto. Marx despised the idea of a liberated middle-class, and sought to destroy it.

America was constituted to outlaw royalty, nobility and aristocracy as ruling or governing classes, and to raise the middle class to preeminence, in the Christian spirit of equality of all men before God, in the Constitutionally established equality of all men before the law and in the economic national interest of a Christian, highly moral, liberated and largely self-ruling and self-sustaining citizenry.
Free Market Capitalism, in other words.  And yes, that's all it is.

Marxism-Socialism, in all forms, is manifested to do the exact opposite. Socialism seeks the end of an independent citizenry, the beginning of a cowed, dependent and obedient citizenry and the reestablishment of royal rule. Make no mistake about it, every head of state in every Socialist land, by whatever name it might call itself, whether Socialist, Bolshevik, Communist, Leninist, Stalinist, Marxist-Leninist, Fascist, Nazi, Democratic Socialist, Socialist Republic, Democratic Socialist Republic, Culturally Marxist, etc., it was ruled by a ruler with absolute King-like authority and political power.
Lenin, Stalin, Mussolini, Hitler, Mao, Castro, Ho, Pot, Jung, Jinping, Sung, etc., may have had titles such as Chairman Of The Party, President, Prime Minister, Führer or whatever, but they were indistinguishable in power and authority from any of the kings of old. Citizens disagreed with all such rulers only at the extreme peril of their very lives.

"Power To The People" is a Socialist lie. Power to the Führer is the goal.

What American politics ought to look like and operate like is exactly how they looked and how they operated when George Washington was elected President, and there were no political parties. The voters voted, with paper secret ballots, deciding issues and candidates based on how they or their goals complied with or did not comply with
adherence to Constitutional rule and 
protection of the Constitutional rights of the citizenry.
And what the running of the constitutionally limited and constrained American government ought to look like and operate like is exactly as it was then, in which the federal government was limited and constrained in matters it could address by Article One Section Eight, and all issues and matters outside of that list were left to the States, and to the citizens themselves to settle.
The Federal Government was small. Governing was a part time job at the federal level, except in times of war or great national emergency.

Political Parties, which are no legitimate part of the American constitutional government,
Come into being to support political causes.
"Evolve" to change, add and drop political causes over time.
Become political power entities unto themselves.
Come to see themselves and act as the actual government.

The Democrat Party was originally born of the politically powerful rich planter class of slave driving plantation owners, who, politically,
kept Jefferson's abolition of slavery clause out of the Declaration, and later,
It was formalized into the Democratic Party in the 1830s to keep the slave trade going strong, and it later formed, and became synonymous with, the "Confederacy" and the Confederate States of America, to secede and separate from the abolitionist USA over the slavery versus abolition issue.

The Republicrat Party originally grew out of the Whig Party of the 1830s with the strong abolitionist movement opposing the spread of slavery into the western territories. It supported both abolition and the Union, in that all the dully appointed representatives of the original Colonies-become-States had signed on to become the indivisible United States of America, not to be divided. That made secession illegal, and not to be allowed. Once you have signed on to become a State, you are a State forever. Paraphrasing Franklin, "If we don't all hang together now, we shall all hang separately later".

Contention between these two Parties inevitably led to the Civil War.
The post-Civl War Amendment 14 finally put the citizen right to Equality in the Constitution, where it properly belonged along with rights to Life, Liberty and Property.

The Problem with Political Parties is that, as already pointed out, they "evolve", and change, and take themselves so seriously as to consider themselves to be the rightful rulers their politically controlled domains, and they constantly seek to expand those domains.
The Democratic Party morphed into the Democrat Party which morphed into the Marxocrat Party we see today. It was anti-American from its birth, but it is now Marxist at its very core and therefore more anti-American today than ever before.
All forms of Marxism are antagonistic of and antithetical to the American Constitution. They are incompatible polar opposite political ideologies.

The Republican Party morphed into the Republicrat Party we see today, which exists merely to contend with the Marxocrat Party to gain and hold unconstitutional governing power and authority.

The Parties control the Congress; the Parties choose all candidates for high office; the Parties appoint and approve judges and justices and courts; the Parties, through surrogate Presidents and members of Congress, appoint and approve cabinet, military, justice and intelligence high officials. The whole government is thus tainted by Party allegiances that are superimposed over and often override even oaths of office.

The Marxocrat Party today owns, operates and directs the Deep State Shadow Government that is today attacking and seeking to destroy Donald J. Trump, his family and his business.
The Republicrat Party today exists merely to vie for political power with the Marxocrat Party, and, like them, get rich in the process. As part of the high job-security and highly profitable "Swamp", it supports President Trump by political appearances only, for it is in the "Establishment" Trump seeks to wreck.
All Parties are corrupted by greed and the opportunities to illegally profit from high office and political party power.

On-again off again Political Party relationship with Organized Crime
When you lay down with dogs, you get up with fleas.
Criminal organizations including Mafia have had love-hate relationships with deep-state political party activists up to the point of merging, and up to the point of going to war against each other.
As it was with the American government, so it was with Communists; the Mafia owed no real allegiance to anyone other than the Mafia.

Marxocrat controlled DOJ, FBI, DoD and Intelligence operatives under FDR conspired with Lucky Luciano to open up the docks of New York, and to plan the invasion of Sicily, in exchange for suspending the sentence and freeing Lucky Luciano.
Chicago Mafiosi saw to it that John F. Kennedy was elected, only to be betrayed by the Marxocrats when Robert Kennedy, as Attorney General, went after the Mafia with a meat axe.
Cuban Mafiosi supported Castro with money, but then had their casinos confiscated when he marched victorious into Havanna, and were lucky to escape Cuba with their lives.
Thus, Mafiosi were instrumental in enlisting and motivating Lee Harvey Oswald and Jack Ruby to settle scores.
And thus, Mafiosi were instrumental in teaching FBI how to assasinate Castro to settle that score.
The Mafia had been both used and betrayed, by both America and Communism.

The FBI even secretly paid Mafiosi to kidnap and torture KKK members to get necessary intelligence with which to take the KKK down. Which was an ultimate irony, because the FBI was already under Democrat Party domination, and the KKK was the Democrat Party's invention and actual terrorist street enforcement wing back in the day, long before they ever had their current Antifa and BLM terrorists and street thugs.

One of the main reasons for Democrat Party sponsored Ku Klux Klan, "black codes" and Jim Crow laws was that ex-slaves who had been practicing skilled trades all through their slavery years could produce goods and services that were of both significantly higher quality and significantly lower prices than those produced by white competition.
Economics would trump even southern racism. As freed slaves before them had done, many of the newly freed slaves threatened to corner markets.

Black ex-slaves had become the most valuable workers in the labor force.
They knew how to do productive work, and the then impoverished old "Planter-Class" of old slave plantation owner families didn't know how to do anything useful. 

Kind of like today's millions of high paid government bureaucrats.

Political Party Relationship With Reality
Today's Atheistic Marxism dominated Marxocrat Party denies the existence of God, but pretends otherwise for purely political reasons. Having dominated the whole fields of academics and science to the same degree that it dominates the press, the courts and the Permanent Government, the Marxocrats,
capitalize on and weaponize all opportune crises such as the Covid-19 pandemic to terrorize the voters, suppress citizen righs and grow the government far beyond its constitutional constraints;
invent and promote preposterous "crises" such as man-caused climate-change to terrorize the voters over threats that do not exist and, again, suppress citizen rights over "emergencies" and grow government size, power and authority to the point of old-world kingdom-like rule.

And huge proportions of the voting public are convinced of the lies because the lies are are solidly backed by Marxocrat Party dominated press, academics and scientists. Out of terror, much of the public votes Marxocrat, to be "saved".
Some crises are real but exaggerated; some are invented out of thin air.

Baseless, unfounded and irrational mass hysteria over threats that are not even real has become a major political tool of the Marxocrat Party.
The Republicrat Party, as a body, is loathe to come right out and call a lie a lie. The Party delicately opposes the extremity of climate change, for instance, but still goes along with the migration from fuel to battery power, only at a slower pace.
A government forced migration that is totally unnecessary to begin with.
But most foreign governments are under the climate change spell, and the Republicrat Party, as a body, is more inclined to go along with the opinions of most foreign governments than to oppose them. Even when those opinions are stupid.
But the opinions are less stupid than they are Marxist. They will suck trillions of dollars out of the American economy and weaken America, and that coincides with Marxocrat party goals.

Political Party Attack On Christian Faith And Sexual Morality, i.e., Human Biology

In open defiance of Christianity, human biology and reality, the Marxocrat Party sponsors, champions and defends every form of sexual perversion and defends them all as "human rights", to be celebrated, even with their own dedicated national holidays.

The Marxocrat Party imposes sexual perversions on the population against its will, insisting that the public has no right to not at least accommodate if not celebrate and participate in sexual perversions.
In the Marxocrat view the only things to be anathematized here are the "old" biology, normalcy, the normative family, natural law, morality, belief in God, and God Himself.

In the "new" biology, men can have babies. There are lots of "genders". Genders keep multiplying, and we all need to stay updated on the list.
Right.

The Republicrat Party goes along with all of this but at a slower pace; they haven't yet caught up with the marxocrats on all the transsexualism lies, but they're all on board with the global blessing of homosexuality. Many of their best friends, indeed many of them, are homosexual. And they all insist that there's nothing wrong with that.
Nothing at all.

Acceptance of open or "outed" homosexuality in society today is considered to be a sign of "progress" in the "struggle" to achieve "social justice" for the homosexuals who are falsely touted to be "born that way", and that there is nothing they can do about it. You can even find Catholic Bishops, and even the whole Francis Vatican, who will tell you that "God made them that way".
The AMA even changed the DSM to make homosexuality "normal".

Right.

Every political "cause" associated with the term "social justice" is a Marxist-instigated false-flag movement contributing to the breakup of recognizable society and decent social order, in a planned and orchestrated movement of society into breakdown, disorder and chaos.

It begins with the end of anathemas and the social blessing of sodomy.

Political Party Attack On American Military Preparedness

Everyone with eyes to see knows that President Biden is compromised, and that he owes more allegiance to the Chinese Communist Party than he does to Constitutional America. He and his Marxocrat Party have depleted our strategic fuel reserves and our ammunition reserves, reduced the Navy and cut our defense budget.

They have put women into combat MOS training and into combat roles in combat units along with men, thereby reducing fighting effectiveness of all combat units accordingly.
They have seeded the ranks with homosexuals, which is the most singularly destructive thing they could have done to unit cohesiveness, perhaps the most vitally important single element in all of war fighting.
They are further crippling military combat units with the forced inclusion of transsexuals, using drag queens as recruitment aids, and forcing the ranks to learn and properly use all "gender pronouns" as part of the requirements of staying in the military, let alone advancing.

This is all being done on purpose; it is the work of traitors at the top.

The Biden family, administration and Party are both criminal and Marxist.

Political Party Treason

The grossly obvious Marxocrat Party support, participation and coverup of the crimes of Madame Hillary, Comrade Obama (peace be upon him) and the Bidens are now legendary.
DOJ, FBI, CIA, DoD, IRS participation in the crimes was treasonous.
The crimes began when the Trumps came down the golden escalator.

Marxocrat Government spying on a Republicrat Presidential candidate was criminal. The combined Marxocrat government, press and social media corrupting an American election was high treason against the constitution and constitutional America.
Marxocrat Government officials trying to criminally unseat a validly elected American President was treason.
Marxocrat Government prosecuting an opposing Presidential candidate on silly charges is American election interference, and treason.

AG William Barr and Special Counsel John Durham played their roles in all this treason by looking honest and pro-American while running out the clock on all the crimes. Barr investigated none of the glaringly obvious crimes leading up to his appointment as AG, or after. He made himself look good while doing nothing. He was no more useful to Trump than was Jeff Sessions.

If your gut tells you they were in on it your instincts were probably right.

Biden Crime Family And Marxocrat Party Desperation

The Marxocrat Government, including the Marxocrat owned Deep State, cannot allow a Trump return to Presidential office.

No one in the Congress, DOJ, FBI, CIA or DoD wants to be indicted on treason charges. They set up Trump for defeat in elections, they invented evidence against him of crimes he never committed, they trumped up bogus charges against him, and - he was the President, whom they were supposed to be serving. They were working against him behind his back.
DOJ, FBI, CIA, DoD, etc., are all supposed to be working for the Presidency.
They were all working against him, before he was in office, while he was in office, and after he was out of office.
They conspired against the office they were directly subordinate to.
If that is not treason, then there is no such thing as treason.

They will not, because they cannot, ever allow President Trump to survive their attacks. That would be doom for them, and they know it.
There is quite literally nothing they will not do to stop Trump.

No one should be surprised if they just suspend the constitution and try to take over permanently.

Our prayer, and our prediction, is that Trump will win in the end.

We hope that he will chose one of his children to be his Vice President, and one of them to be his Secretary of State.
He, like we, has no need of any political party or any party operatives.
All he, and we, have need of is God, the Bible and the Constitution.

---
The only thing Truth has going for Him in this world is us. 
The restoration of Truth = Reality in the hearts and minds of men is now totally dependent upon you and me; if we don't do it, it won't get done.
Sign the Letter to your Bishop, and make our Church Catholic again. 
Join Cardinal Burke's Storm Heaven Rosary Campaign.
Get behind a President Trump and a Vice President Donald Trump Jr, and make America Constitutional again. 
Pray for a strategic collaboration between Abp. Vigano and Trump.
=====
EENS:  Extra Ecclesiam Nulla Salus
(Outside the Church there is no salvation)


With fear and trembling, work out your salvation--Phil 2:12
Seek the Truth; Find the Way; Live the Life.
Please God, and Live Forever.
=====
Sarcastic Acronym Hover-Link Footnotes: For the convenience of those readers using devices that lack a mouse, these footnotes are provided for all webpages, in case any webpage contains any hover-links. (If you don't have a mouse, you can't "hover" it over a link without clicking just to see the simple acronym interpretation. Click any footnote link to see the acronym and a detailed explanation; "hover" the mouse over it just to see the simple interpretation.)
SLIMC1
Secularist Liberal Intellectual Media Complex
GESGOEAEOT2
Gradually, Ever So Gradually, Over Eons And Eons Of Time
PEWAG3
Punctuated Equilibrium's Wild-Assed Guess
TTRSTF4
Them There Real Scientifical-Type Fellers
TTRSPTF5
Them There Real Smart Perfesser-Type Fellers
TTRSJTF6
Them There Real Smart Journalistical-Type Fellers
SNRTACBT7
Surely No Right Thinking Adult Could Believe Today
STNSEACPB8
Surely Today No Serious Educated Adult Could Possibly Believe
WDN9
We Don't Know
BMDFP10
Baboons, Mongrel Dogs, Filthy Pigs and ...
HBAACOTE11
Human Beings Are A Cancer On The Earth
ACLU12
Anti-Christian Litigation Union
FLORMPORIF13
Flagrant Liar, Or, Mindless Parrot, Or, Innocent Fool
MEJTML14
Marxist Ends-Justify-The-Means Liar
IEJTML15
Islamic Ends-Ends-Justify-The-Means Liar
MPAV16
Marxist Principles And Values
WBESSWG17
Wise, Benign, Elite, Super-Scientific World Governance
TRMITM18
The Reason Man's In This Mess
IYI19
Intellectual Yet Idiotic
TTRSCBTF20
Them There Real Smart Catholic Bishop Type Fellers
IACMPVND21
Illegal-Alien-Criminal Marxocrat-Party-Voting Nation-Destroyers
PEJTML22
Palestinian Ends-Justify-The-Means Liar
PSYOP23
"Psychological Operation" Mind Trick
CDC24
Covid Developmentally Challenged
LGBTQ+25
Every Letter Represents A Serious Psychotic sexual Identity Disorder
[All Web Pages listed in Site Map by date-of-publication;
oldest at the top, newest at the bottom of the list.]

Culture=Religion+Politics;  Who Are We?  Vic Biorseth
The Brilliantly Conceived Organization of the USA;  Vic Biorseth
Return to the BLOG page
Return to the HOME PAGE
Subscribe to our Free E-Zine News Letter
Comment
Respond to this WebPage immediately below the last comment.
Or,
---
Language and Tone Statement

Please note the language and tone of this monitored Website. This is not the place to just stack up vulgar one-liners and crude rejoinders.  While you may support, oppose or introduce any position or argument, submissions must meet our high Roman Catholic and Constitutional American standards of Truth, logical rigor and civil discourse.  We will not participate in merely trading insults, nor will we tolerate participants merely trading insults.  Participants should not be thin-skinned or over sensitive to criticism, but should be prepared to defend their arguments when challenged.  If you don't really have a coherent argument or counter-argument of your own, sit down and don't embarrass yourself. Nonsensical, obscene, blindly & doggedly anti-Catholic, anti-American, immoral or merely insulting submissions will not be published here.  If you have something serious to contribute to the conversation, be prepared to back it up, keep it clean, keep it civil, and it will be published.  We humbly apologize to all religious conservative thinkers for the need to even say these things, but the Hard Left is what it always was, the New Leftist Liberals are what they are, and the Internet is what it is. 
"Clickbait" advertising links are not acceptable for posting here. 
If you fear intolerant Leftist repercussions, do not use your real name and do not include email or any identifying information.  Elitist Culturally Marxist Pure Authoritarians cannot and will not tolerate your freedom of speech or any opposition to their rigid authoritarian, anti-equality, anti-life, anti-liberty, anti-property, hedonistic, anti-Constitution, pro-Marxist, pro-Islam, anti-Catholic, anti-Christian, anti-Semitic, anti-male, sexist, pro-homosexual, anti-heterosexual, anti-white, racist, anti-Western, anti-American, Globalist, anti-Nation, blatantly immoral, totally intolerant and bigoted point of view. 
Copyrighted Material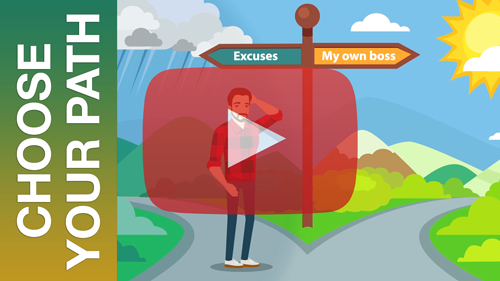 Solopreneur Opportunity Links, for a
Solo Build It WebSite