Site best viewed on a computer screen - not optimized for cell phones
Latest 50 articles published or updated here: BLOG (Web-Log) Page

Creation's Rebellion Against Its Creator: The True Root Of All Wars.
A lie is a rebellion against the truth. To deny created reality is to declare war on yourself, for you are part of that created reality. And that's the truth.
Vic Biorseth, Monday, August 16, 2021
https://www.CatholicAmericanThinker.com/
This world is owned and operated by Satan, the father of all lies. Satan, too, is a created being, but one who is in rebellion against his own creator, and who denies being created, and who sees himself as a creator, and even as THE Creator. And who would have us believe that we, too, can be like him, knowing right from wrong and good from evil.
He appears to actually believe his own lies. 
Ultimately, this is a self rebelling against itself, and seeking justification from others for its own nonsensical rebellion. To get others to join the rebellion. In the end, each one's own created being cannot be denied. 
We have often said that everything in this world is a distraction from recognition of and proper thanksgiving to the Creator. 
Nevertheless, Satan makes war on the Truth, Who is God. And this one fact of life is at the root of all human wars, past, present and future. 
Popular trends of youth, or 'Pop Culture' is, almost always, rebellious against tradition. Led by the stars of popular celebrity, the best example of that rebellion against parental authority, tradition and Christian religion is this whole "Sex, Drugs and Rock and Roll" popular theme.
Did you ever wonder why rock bands, rock stars, movie-makers, bikers, hot-rodders, teenagers and middle-aged and older arrested-adolescents, all love, seek, buy, create and sell and display blatantly diabolical symbols, and Satanic or demonic imagery and art?
Skulls, bones, dragons, death's heads, serpents, pentagrams, devils, semi-nude or nude figures in suggestive poses, goat-men, walking-dead, etc., etc., etc., on tattoos, on cars, bikes, shirts, jackets, gang emblems, flags, stage sets, stage make-up and costumes, pop-fashion and even wall art. Why?
First, it's a rebellion against mommy and daddy and rules; second, it's a rebellion against tradition and religion, popularly held to be superstition. But at the ultimate root of it all, it's a rebellion against the Creator, and against belief in actually having been created. 
A rebellion against the Truth, Who is God. And most of the rebels don't even know it. They don't even begin to know what it's all about. Long ago belief in God or an afterlife or any supernatural existence was educated out of them and popularly dropped. Their own parents weren't too strong on it, and they're rebelling against the already weak faith traditions of their own parents. And the latest generations of rebels think themselves and their kind as super-sophisticated, and view people who still hold to any kind of Judaeo-Christian faith as unsophisticated to the point of being hopelessly backward thinking and wrong about everything. 
The overall rebellion has been abuilding since the first lie in the garden. And the rebellion got gazillions of branch-offices started with Nimrod's Tower and has been spreading out, growing new branches ever since. 
Those who most love creation - hunters, fishermen, campers, bird-watchers, animal lovers, plant lovers, tourists, photographers, etc. - but who do not believe it is all created out of nothing, do not see themselves as what they are, which is, idolaters. They have made an idol out of creation. They see creation as being sacred, and man as being evil, because they see mankind as being destructive of sacred creation, or, as they put it, nature. 
Nature is sacred; man is evil, because man is opposed to nature, and man is somehow unnatural and even anti-natural in his very being. 
They learned that in school. Say thank you to Cultural Marxism.
That is now the most popular and the most "sophisticated' point of view, seemingly everywhere you look today. Especially in all formal education. 
But this demonizing of humankind carries with it the demonization of the one and only one Creator, and thus, it gives rise the the promotion of false gods, simply because they are false, and thus they (or belief in them) oppose the one and only one real God. 
Monument to Satan unveiled in front of Arkansas State Capital
Thus we see new public monuments to Satan raised up and blessed, while American courts high and low remove Christian monuments. Legally. Unconstitutional though it may be, if a court did it, then it is held to be 'legal'. 
Right.
In this once Christian nation, which was once known as "one nation under God", we see Christian monuments being taken down and we see only rabidly anti-Christian monuments - celebrating Satanism, Islam, Wica, etc. - being raised up and legally protected as "freedom of religion". If it opposes God and if it opposes Judaeo-Christian morality, Satan - and the Marxocrat Party - will sponsor, defend and grow it.
It's the same with sin and vice, which were once anathematized, but now are promoted, celebrated, encouraged and even protected by law. 
Sodomy, sexual perversions of all kinds and sexual licentiousness are the prime examples. Not only are they no longer anathematized, but those who still dare to anathematize them and speak any ill whatsoever against them are themselves anathematized, and even charged with 'hate' crimes. 
Sinners are heroic now; those who anathematize sin are bigots now.
Legally. 
Again, this didn't happen overnight; but fewer and fewer are they who are standing up against it. And fewer still are those who even see it for what it is. 
Most are too busy to worry about it, or were, before the Wuhan Lab Virus hit and shut everything down.
Work time was supplemented with recreation time; ball games and hotdogs, Footbal and tail-gate parties, fishing, swimming, skiiing, whatevering, other than, of course, Church going. 
As we keep saying, everything in this world is a distraction from recognition of and proper thanksgiving to the Creator.

That's bad enough, but the worst distraction is that offered by false gods. 
Allah is the false god of Islam, invented by Mohammed who pretended to be the sole prophet of Allah, the false god he invented.  
How did a self-governing America and an ungovernable Afghanisan ever come to be?
As I write these words Mohammed's disciples are setting about the destruction of all civilizing, that is non-Islamic, decencies now existing in Afghanistan. Everyone is horrified at what they are doing to people, and yet, they are doing exactly and precisely what Mohammed said for them to do. 
Mohammed said he would make unbelievers and his enemies swoon with terror, and he not only said it, but he actually did it. With his words, recorded in the Koran, and with his own personal actions, he set the example to be followed by his disciples, and the Taliban are following his orders and his examples in the cruel things they are doing. 
The Taliban, Al Quaeda, ISIS and other Jihadist groups are not 'hijacked' Islam, or 'radical' Islam, or 'Islamism' Islam; they represent the truest form of Islam called for by Mohammed and the Koran, and all Moslems know it. It is the Moslems who do not participate in Jihad and, much more rarely, the ones who do not even support and hide and feed Jihadists, who are the only radicals within the fraud. I mean faith. 
The reason Afghanistan is so ungovernable, and so untamable, is that it is so Islamic. 
Not that the Afghan population at large and in toto wants to be Islamic. But they are most afraid of stopping being Islamic in any Islamic land, because to convert out of Islam is to incur an automatic Islamic death sentence upon oneself. Mohammed and the Koran have said so, and that's final. The word Islam does not mean peace; it means submission. Submit or die. And if you ever stop submitting, you die. 
So the Afghan will align with whoever is most in power and who has gained the most submission of everyone around, but only so long as that 'leader' is most in power. Some of them aligned with the Russians when they were the most powerful players on the scene, but as soon as the Russians left, they switched their allegiance back to someone else who was coming back into power. 
And we see the same things playing out now that Comrade President JoBama O'Biden has ordered a cut-and-run of Americans out of Afghanistan. All the former allied native forces rushed to hand over their American weapons and tanks and planes to the Taliban, in hopes of joining them and not being executed by them, and becoming the executioners more than the executed, because once again, the writing was on the wall. 
The area was already hopelessly tribal and ungovernable long before Mohammed lived, as Alexander the Great learned. They don't call it the graveyard of empires for nothing, and Islam has only made that situation worse. It is a land of war; if no one from outside was trying to conquer or occupy or rule it, it would be at war with itself. That is the nature of warlord-tribal chieftains and their followers. 
While some or even many Islamic leaders have absolutely committed followers, some even fanatically so, for the most part the Afghan fighter will go with the flow, looking out for number one, and aligning and realigning with the most powerful leader on the scene at any moment in time. 
The problem, you see, isn't the Taliban. Or Al Quaeda. Or ISIS. We look at them as the enemy; but the real enemy is what they all come out of, and that is Islam. If it wasn't for Islam, there would be no Taliban, or Al Quaeda, or ISIS; there would not have been an Ottoman Empire. There may not have even ever been a world-wide black slave trade. 
The enemy is more Islam than it is Jihad, because Jihad comes out of Islam, exclusively. Outside of Islam there is no such thing as Jihad. 
"Nation-building" in Afghanistan is quite impossible, because Afghanistan is not a nation with a government; it is a hodgepodge of warlike tribes led by a turf-jealous chieftains, some of whom may be Caliph wannabes, and who themselves are constantly changing and being replaced, by political intrigue and plot if not generational changes. Any sitting 'government' over all of Afghanistan is weak, and also quite temporary at best, the same as all historic invaders and occupiers. 
American forces in Afghanistan suffered under mission-creep for twenty years, until the final mission had become 'get in there and defend yourselves and the ground you occupy' with no identified or identifiable 'victory' or ultimate goal. Just defend your ground, forever and ever. 
Even if the mission changed to become 'wipe out the Taliban', which couldn't be done, but let's say we did it, and the Taliban was wiped out: It would not be over, because Afghanistan would still be hopelessly Islamic. Someone else would rise up to fill the Taliban's old sandals. 
If the mission is claimed to be to keep Islam from plotting more 9/11 events against us and training Jihadists to carry them out, it has already failed, because Islam can do those things all over the world, as we said in ForeverWar. They don't need to do them strictly in Afghanistan.
It's an ideologigal war, and we are fighting it territorially. 
That's a hopeless strategy. 
Meanwhile, we are losing an ideological war with Communism right here in America, as the infamous 1619 Project proves, inexorably advancing against our true 1776 history, setting us against each other, and edging us ever closer to another Civil War against each other.
Right here in America. 
Proving our point that if you ever fail to anathematize evil, eventually, evil will end up anathematizing you. 
Look around. 
Once again, in boring historical repetition, Marxism, Islam and Immorality, the three great weapons of Satan against humankind, unite to crush the two liberating forces of mankind in the world: the Judaeo-Christian religions, and the absolutely unique USA. 
In the final decisive conflict, which is already raging around our ears, it is those who still recognize and worship the Creator Who frees us from the world, and those who still recognize the liberating Constitution of America, against the determined Islamo-Commie-Homo onslaught. 
It is those who recognize their own Creator against those who deny Him and/or hate and oppose Him.
That, right there, is at the real root of all wars, whether we see it or not.
See also:
Random-Rebellion: The Making of Rebels Without a Cause. The Educationally Formed "Revolutionary" is at the real root of every single family, religious, philosophical, ideological & sociopolitical problem in America today.
Unavoidable existence of evil and the periodic Necessary War.So long as evil exists, necessary war will be fought, lest the Church and "Good" be extinguished on earth.
The Necessity of War: Is there such a thing? Do we ever need war? The Thinking Catholic looks at the seemingly perpetual argument over the very Necessity of War.
He's not stupid. He's not in over his head. Obama wants World War. He's not inept; he's not lost; he's not mistaken; he's not naive. Obama wants World War.
What would War on Islam look like? Would victory even be possible? With what successful overall strategy could we wage war on an ideology?
War Begets War: It's About Islam; It Always Was. Undoing Islamic Lies of "Peaceful" Moslem Propagandizers.
World War III is beginning, and the Big News is the "News"? The world is tumbling into global war, but Journalism is all atwitter about Brian Williams. Go figure.
Our current stupid war policy is clearly aimed at military failure. But the political opposition has their own stupid war policy cocked and ready to go.
Rethinking War on Islam: War on "parts" of Islam, or, Unlimited War. Rethinking War on Islam may mean a perpetual state of war, for Islam's evil cannot be separated out.
The Bush War Doctrine Revisited: a fresh look at our horrible situation. A reproduction of the "Bush War Doctrine Revisited" article and discussion points by David Yerushalmi; there is much food for thought here.
America's Limited War Doctrine: A Fatal Flaw. Since Korea, top-level American war strategy has been terribly flawed. (Note well that the Korean "war" is not even over with, and we are still there, at this late date.)
Recognizing, at last, the Islamic Declaration of War on Human Civilization. Congress should Recognize the long existing Islamic Declaration of War, and Declare War against ISIS and all other active Islamic Jihad organizations.
On the developing Catholic theological "Mercy War". Has Blessed Cardinal Newman's "Development of Christian Doctrine" been weaponized in the new Mercy War?
On the nature of Warfare, on the eve of 2016 Election Day. In this world, you can wage Spiritual Warfare, Political Warfare or Military Warfare. But standing neutral will not save you or your children from evil in this wold.
On the Unrecognized War being waged against Human Civilization. The Unrecognized War against Culture is not merely being waged against Nations, and not merely against Nature, but against God.
Vatican War: Are we witnessing a Papal Melt Down? Pope Francis and the "Spirit Of Vatican II" Cardinals now openly attacking Orthodox Cardinals in the now open-to-public-view Vatican War.
The Class Warfare Lies of "Social Justice" infecting theology and philosophy. Most every time Social Justice is invoked, you are about to hear some Class Warfare Lies.
The Marxist Cloward-Pivoning of Trump's Administration. Overloading Government at every level of Marxist Organization.
Scripture, War and Peace. Does Scripture ban war, forbid division, invite unlimited unity, and thereby deny the existence of evil?
The Looming Islamic War: Sunni, ISIS, Shia, Kurds, Russia, Israel, USA? Sunni nations allying with Israel against ISIS? Excuse me? Shia nations allying with Russia? Who's on First here?
On Civil War coming to Christian America. Are we already in it? The Church is at war with herself over theological issues. America is at war with herself over Constitutional issues. Is actual Civil War possible?
On the Ongoing Multiple-Faction War Within Catholicism. If we can't get our own faith right, no other war matters, for civilization itself will be lost. The ongoing multifaceted war within Catholicism will determine the ultimate fate of the world.
On the Unrecognized Civil War underway in Western Civilization. Three Civil Wars: A Rising Up against a Discovered Silent Coup, (1) In the American Government, (2) In the Catholic Hierarchy, (3) In All of Western Civilization.
Discerning the Enlightened Long-Term Trump War Strategy. Could it be that Trump's "Big Picture" is bigger than that of General Mattis?
"Expert" Warfare Policy Versus America's Long-Term Survival. Should Experienced Generals and Recognized Experts set America's Foreign Policy, including even American War Policy, Overriding the Orders of a Duly Elected President?
Culture War: Western Culture Vs Secularism and any other foreign ethos. Our culture war is primarily against Secularism's unholy trinity (Darwin, Freud and Marx) and any and all opposing cultures who challenge us.
This is what a Global Identity War looks like. The Internal and External, Individual and Communal, Personal, National & Global Identity War against the Enemy Inside.
Global Civil War? Is Satanic Hatred now so Implacable and Irrational in the Church and in Nations that only Civil War may expunge it?
What is a "Limited" War? Is "Just War" doctrine wrong? War, once begun, cannot be limited. Seeking Reconciliation with one area of Catholic Doctrine that is Unrealistic.
Is America's now Boiling and Roiling Cold Civil War about to turn Hot? Rush is right; we are in a Cold Civil War. It is Constitutional America versus "Globalism": Marxism's New Super-Socialism.
The Catholic Church's Civil War Will Affect the Whole World. The current American Cold Civil War and the current Global Civil War outcomes will ultimately be determined by the outcome of the Catholic-Marxist Civil War.
TrumpWar: The Proper Waging of Economic rather than Military Warfare. President Trump: the first to recognize and capitalize on the fact that modern international war is best fought economically rather than militarily.
How Cronkite and the SLIMC lost the Vietnam War for America. With the whole SLIMC overwhelmingly Marxist, the Reds couldn't possibly loose politically and publicly that which they couldn't possibly win militarily in the Vietnam war.
On Losing the Ideological War by default, by not even recognizing it. Fully prepared for physical war, Satan's more Spiritual Assault just rolls over our consciousness and preparations by waging Mind-And-Soul Ideological War.
World War III: Is a New World War its Final Stages, and Defeating Us? You may call it Communist Jihad or Islamic Revolution. By whatever name it is a new Axis Of Evil, formed by China, Russia, Iran and Much of "Originalist" Islam.
World War III, The First InfoWar, Is Conquering The World For Marxism. This is the InfoWar (Information War), in which all information is under the militant control of the anti-Christian, anti-American Islamo-Commie-Homo Coalition.
The Afghan ForeverWar Dream of the Neocon War Hawks. An American ForeverWar? We should never leave Afghanistan?
CyberWarfare Redefined: A Kinder, Gentler Form Of CyberWar. This Ain't the CyberWar That Attacks Or Takes Over Computers. This is the Slick CyberWarfare that Uses Cyber Information To Defraud, Fool and Manipulate Minds.
---
The only thing Truth has going for Him in this world is us. 
The restoration of Truth = Reality in the hearts and minds of men is now totally dependent upon you and me; if we don't do it, it won't get done.
Sign the Letter to your Bishop, and make our Church Catholic again. 
Join Cardinal Burke's Storm Heaven Rosary Campaign.
Get behind President Trump, and make America Constitutional again. 
Pray for a strategic collaboration between Abp. Vigano and Trump.
=====
EENS:  Extra Ecclesiam Nulla Salus
(Outside the Church there is no salvation)


With fear and trembling, work out your salvation--Phil 2:12
Seek the Truth; Find the Way; Live the Life.
Please God, and Live Forever.
=====
Sarcastic Acronym Hover-Link Footnotes: For the convenience of those readers using devices that lack a mouse, these footnotes are provided for all webpages, in case any webpage contains any hover-links. (If you don't have a mouse, you can't "hover" it over a link without clicking just to see the simple acronym interpretation. Click any footnote link to see the acronym and a detailed explanation; "hover" the mouse over it just to see the simple interpretation.)
SLIMC1
Secularist Liberal Intellectual Media Complex
GESGOEAEOT2
Gradually, Ever So Gradually, Over Eons And Eons Of Time
PEWAG3
Punctuated Equilibrium's Wild-Assed Guess
TTRSTF4
Them There Real Scientifical-Type Fellers
TTRSPTF5
Them There Real Smart Perfesser-Type Fellers
TTRSJTF6
Them There Real Smart Journalistical-Type Fellers
SNRTACBT7
Surely No Right Thinking Adult Could Believe Today
STNSEACPB8
Surely Today No Serious Educated Adult Could Possibly Believe
WDN9
We Don't Know
BMDFP10
Baboons, Mongrel Dogs, Filthy Pigs and ...
HBAACOTE11
Human Beings Are A Cancer On The Earth
ACLU12
Anti-Christian Litigation Union
FLORMPORIF13
Flagrant Liar, Or, Mindless Parrot, Or, Innocent Fool
MEJTML14
Marxist Ends-Justify-The-Means Liar
IEJTML15
Islamic Ends-Ends-Justify-The-Means Liar
MPAV16
Marxist Principles And Values
WBESSWG17
Wise, Benign, Elite, Super-Scientific World Governance
TRMITM18
The Reason Man's In This Mess
IYI19
Intellectual Yet Idiotic
TTRSCBTF20
Them There Real Smart Catholic Bishop Type Fellers
IACMPVND21
Illegal-Alien-Criminal Marxocrat-Party-Voting Nation-Destroyers
PEJTML22
Palestinian Ends-Justify-The-Means Liar
PSYOP23
"Psychological Operation" Mind Trick
CDC24
Covid Developmentally Challenged
LGBTQ+25
Every Letter Represents A Serious Psychotic sexual Identity Disorder
[All Web Pages listed in Site Map by date-of-publication;
oldest at the top, newest at the bottom of the list.]

Culture=Religion+Politics;  Who Are We?  Vic Biorseth
The Brilliantly Conceived Organization of the USA;  Vic Biorseth
Return to the BLOG page
Return to the HOME PAGE
Subscribe to our Free E-Zine News Letter
Comment
Respond to this WebPage immediately below the last comment.
Or,
---
Date:  Sat Aug 21 17:03:57 2021
From:  JCMeg56
Email:   margarethonore@icloud.com
Location:  Houston, TX, USA
Comment: 
"Amen. AMEN. AMEN!"
Dear God in heaven, get the Truths in this article out to the people of this nation before we have squandered all the blessings of our nation's founding covenant with You. Thank You for Your patient goodness and mercy.  There are many yet, who have NOT taken the knee to Ba'al.  Stir their hearts to stand and take action as the Spirit moves them in whatever way is proper to Your call upon their life as parents, business persons, professionals, teachers, students, clergy, religious, skilled laborers, giggers, retired or unemployed.  In the Holy Name of Jesus, Amen.
---
Language and Tone Statement

Please note the language and tone of this monitored Website. This is not the place to just stack up vulgar one-liners and crude rejoinders.  While you may support, oppose or introduce any position or argument, submissions must meet our high Roman Catholic and Constitutional American standards of Truth, logical rigor and civil discourse.  We will not participate in merely trading insults, nor will we tolerate participants merely trading insults.  Participants should not be thin-skinned or over sensitive to criticism, but should be prepared to defend their arguments when challenged.  If you don't really have a coherent argument or counter-argument of your own, sit down and don't embarrass yourself. Nonsensical, obscene, blindly & doggedly anti-Catholic, anti-American, immoral or merely insulting submissions will not be published here.  If you have something serious to contribute to the conversation, be prepared to back it up, keep it clean, keep it civil, and it will be published.  We humbly apologize to all religious conservative thinkers for the need to even say these things, but the Hard Left is what it always was, the New Leftist Liberals are what they are, and the Internet is what it is. 
"Clickbait" advertising links are not acceptable for posting here. 
If you fear intolerant Leftist repercussions, do not use your real name and do not include email or any identifying information.  Elitist Culturally Marxist Pure Authoritarians cannot and will not tolerate your freedom of speech or any opposition to their rigid authoritarian, anti-equality, anti-life, anti-liberty, anti-property, hedonistic, anti-Constitution, pro-Marxist, pro-Islam, anti-Catholic, anti-Christian, anti-Semitic, anti-male, sexist, pro-homosexual, anti-heterosexual, anti-white, racist, anti-Western, anti-American, Globalist, anti-Nation, blatantly immoral, totally intolerant and bigoted point of view. 
Copyrighted Material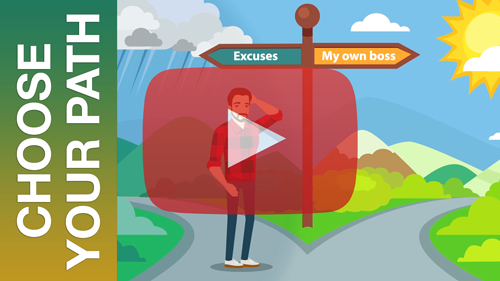 Solopreneur Opportunity Links, for a
Solo Build It WebSite